VIBRANT GLAMOUR
VIBRANT GLAMOUR Retinol Set Face Cream+Facial Serum+Eye Serum VA VE Anti-Aging Whitening Renewing Skin Wrinkles 3 Pieces
Regular price
₱779.00
Sale price
₱1,899.00
Unit price
per
🌸[Product Name]  VIBRANT GLAMOUR Retinol Set Face Cream+Facial Serum+Eye Serum VA VE Anti-Aging Whitening Renewing Skin Wrinkles 3 Pieces
🌸[ Net Weight ]  1.05fl.oz/30ml (Retinol Serum) +1.05 fl.oz/30ml (Retinol Cream) + 1.05fl.oz/30ml (Retinol Eye Serum) 
🐯RETINOL is the number one anti-aging ingredient that prevents the breakdown of collagen and stimulates the body's production of new collagen. 
🐯This Retinol series is silky and rich in active Vitamin A (Retinol) and multiple plant extracts. It can effectively reduce the appearance of fine lines, wrinkles, and eye bags, smooth and firm the skin. 
🐯2.5% pure Retinol helps combat the five visible signs of aging: wrinkles, fine lines, uneven skin tone, rough texture, and loss of firmness.
🌸[ Main ingredient of facial cream/serum]  2.5% Retinol (Vitamin A), 10% Botanical Hyaluronic Acid, Organic Jojoba Oil, Vitamin E, Ascorbic Acid (vitamin C), Butyrospermum Parkii (SHEA BUTTER) Butter, and many other natural and organic ingredients!
🌸[Effect] 
1.Our Retinol Cream helps counter the effects of aging and give your skin a youthful shine while making it feel soft and rejuvenated. Your face will not only feel moisturized and refreshed, but it will look vibrant as our Retinol Moisturizer begins to take effect. 
2.It is non-greasy, goes on smoothly, and leaves no residue. See our customer reviews for proof!
3. MORNING & NIGHT EYE SERUM: This eye serum helps reduce the appearance of puffiness, dark circles, under eye bags & wrinkles! No more heavy creams, this lightweight gel is the perfect product to awaken your eyes!
4. HYDRATE & FIRM: Features Peptide Complex to help skin produce collagen, Matrixyl 3000 for smooth fine lines & wrinkles; Vitamin E for moisture & elasticity, plus Jojoba Oil & an Amino Acid Blend for smooth hydration!
5. DERMATOLOGIST TESTED: VIBRANT GLAMOUR Eye Serum has been allergy and sensitization tested and is a non-irritating, hypoallergenic formula. This clinically-tested eye gel works best if used morning & night.
🌸[ Shelf life] 3 years
🌸[Suitable skin ] Suitable for all kind of skin
🌸[How to use]
1.After cleansing,apply the essence evenly to the face,Lift and pull the skin with the palm and the finger abdomen from top to bottom, from the inside out the outline of the face contour, Pat your face gently to help absorption.
2.apply in small dots of eye serum around eye area with your ring finger and gently massage until thoroughly absorbed.
3.Apply a small amount face cream on face area with your ring finger and gently massage until thoroughly absorbed.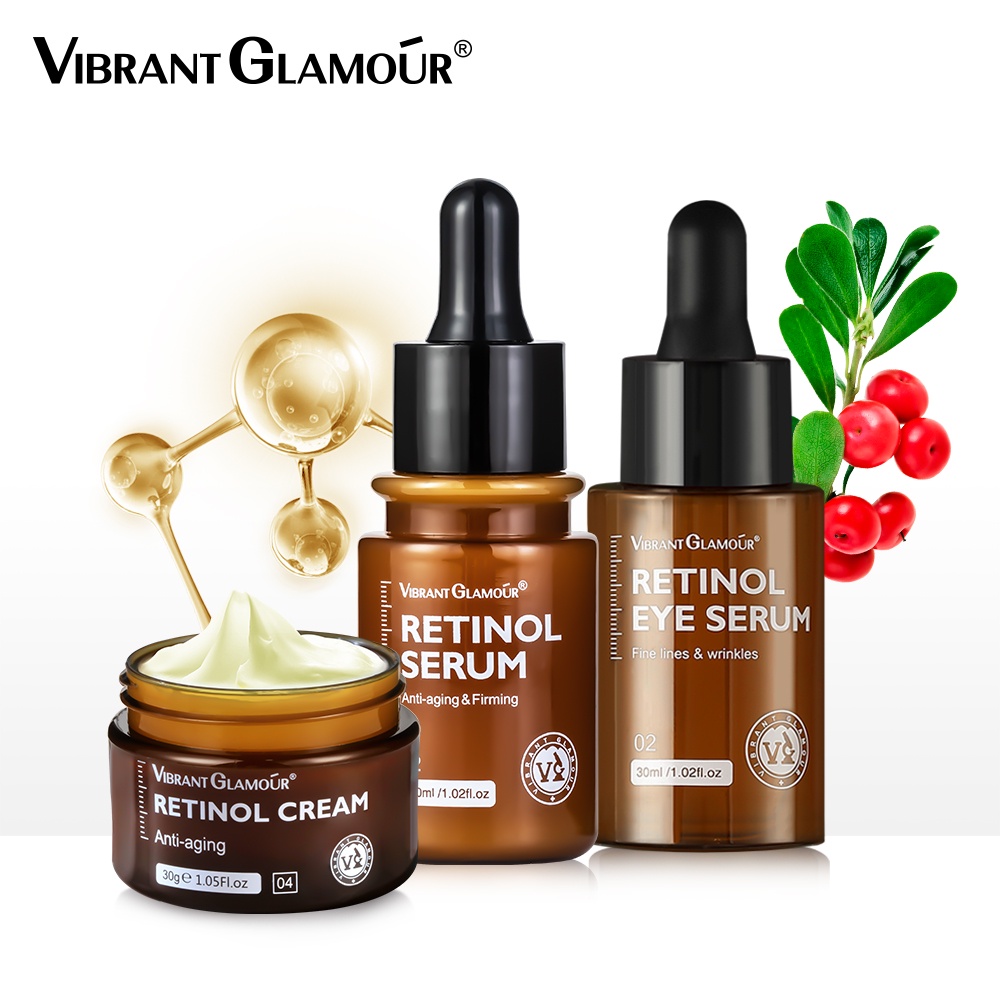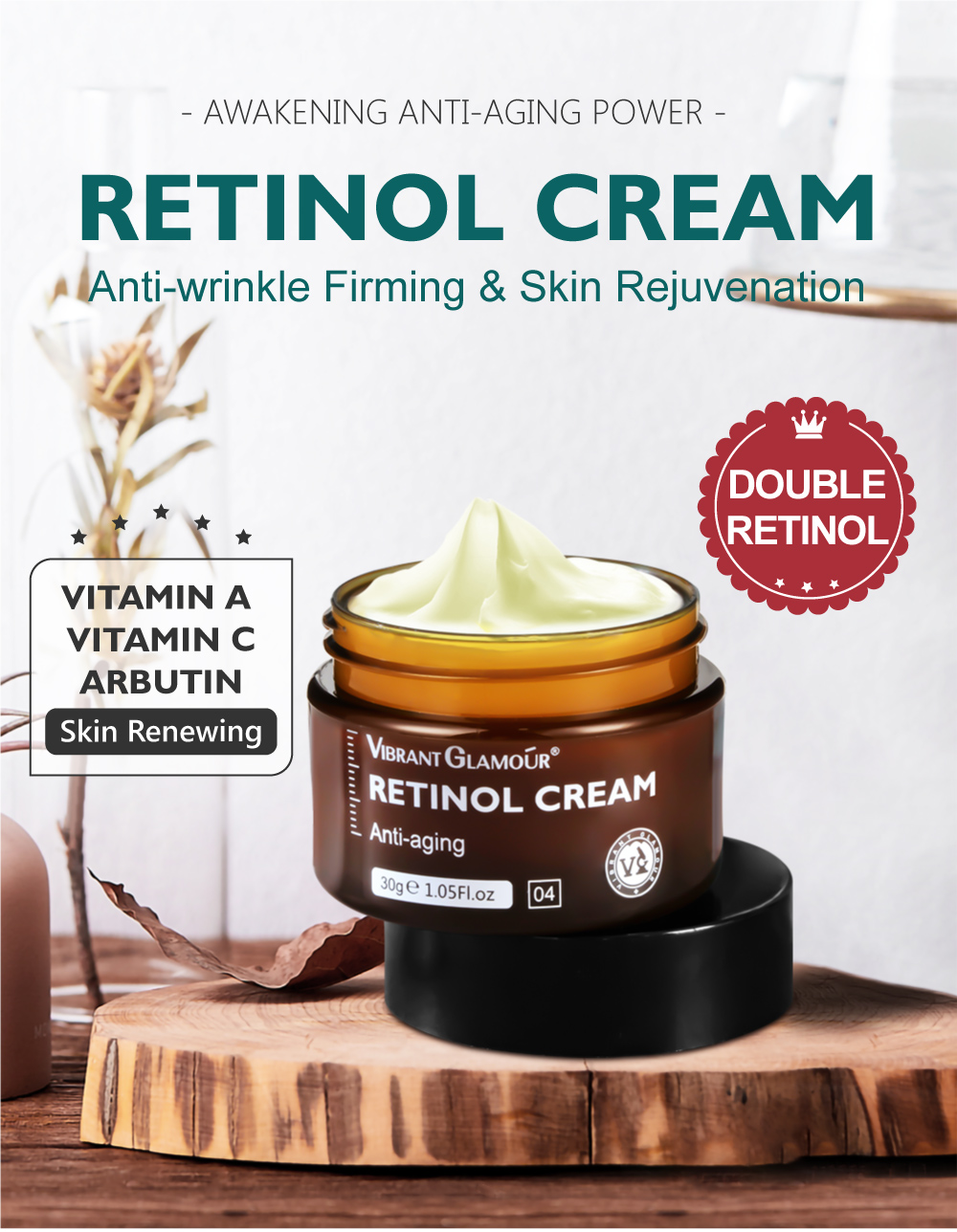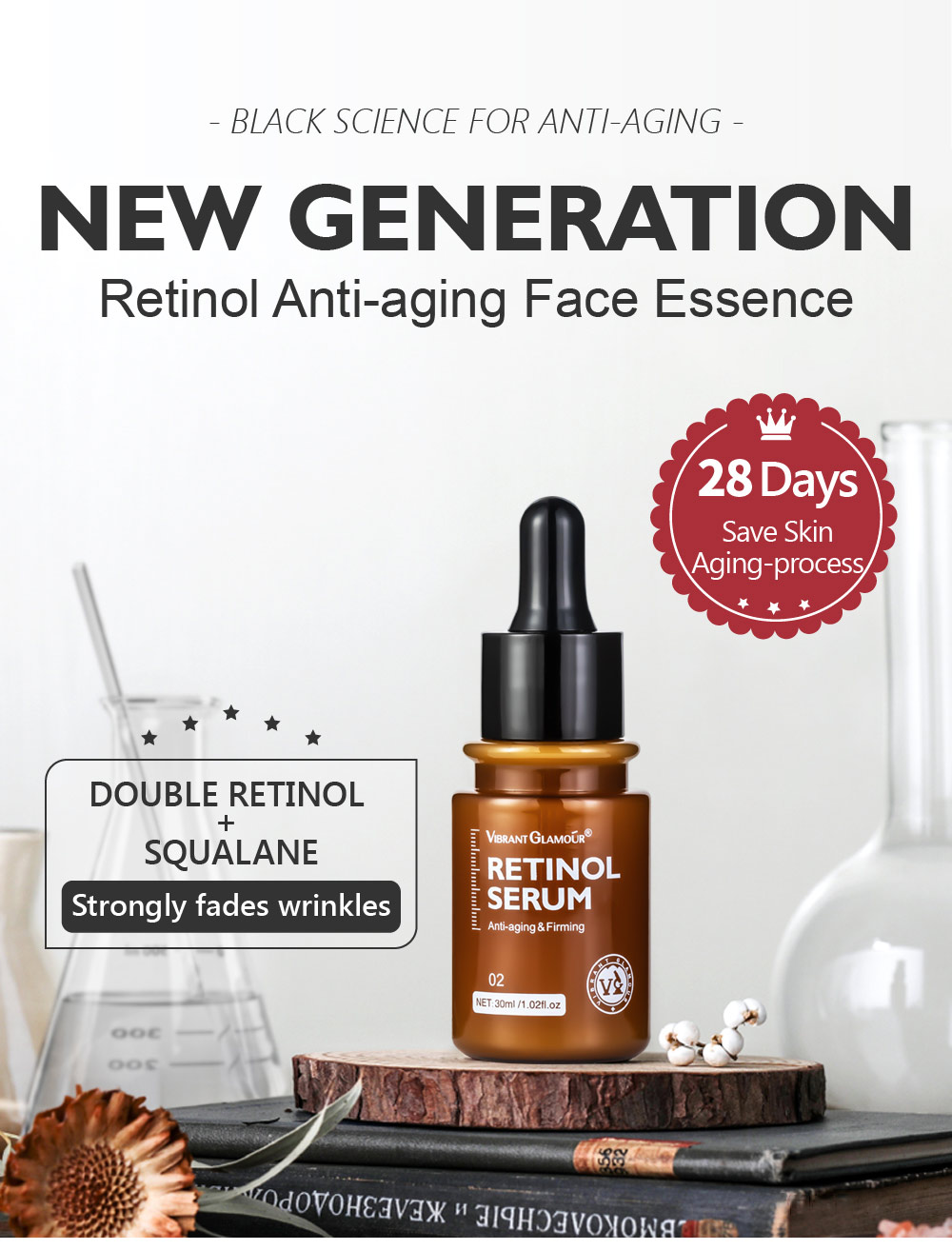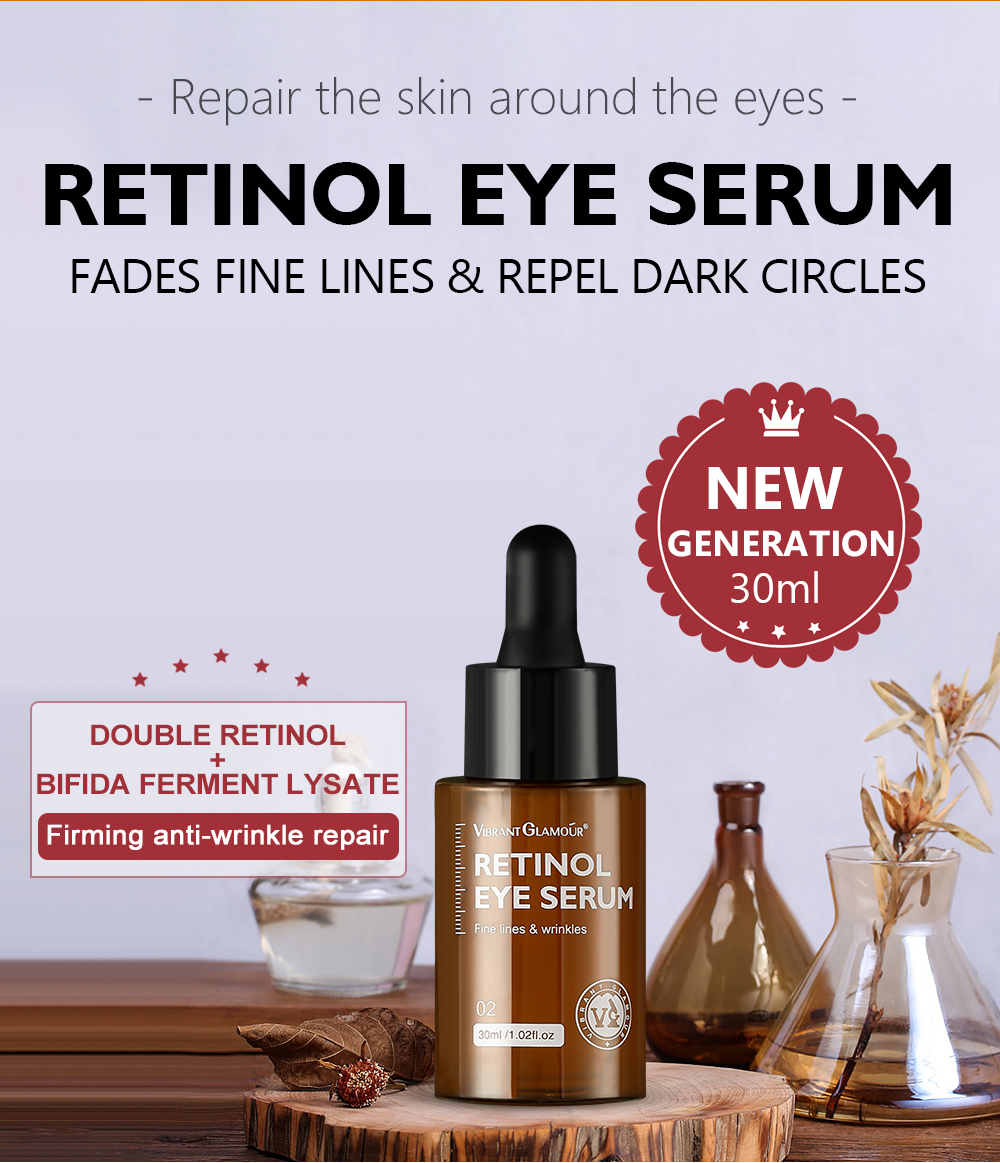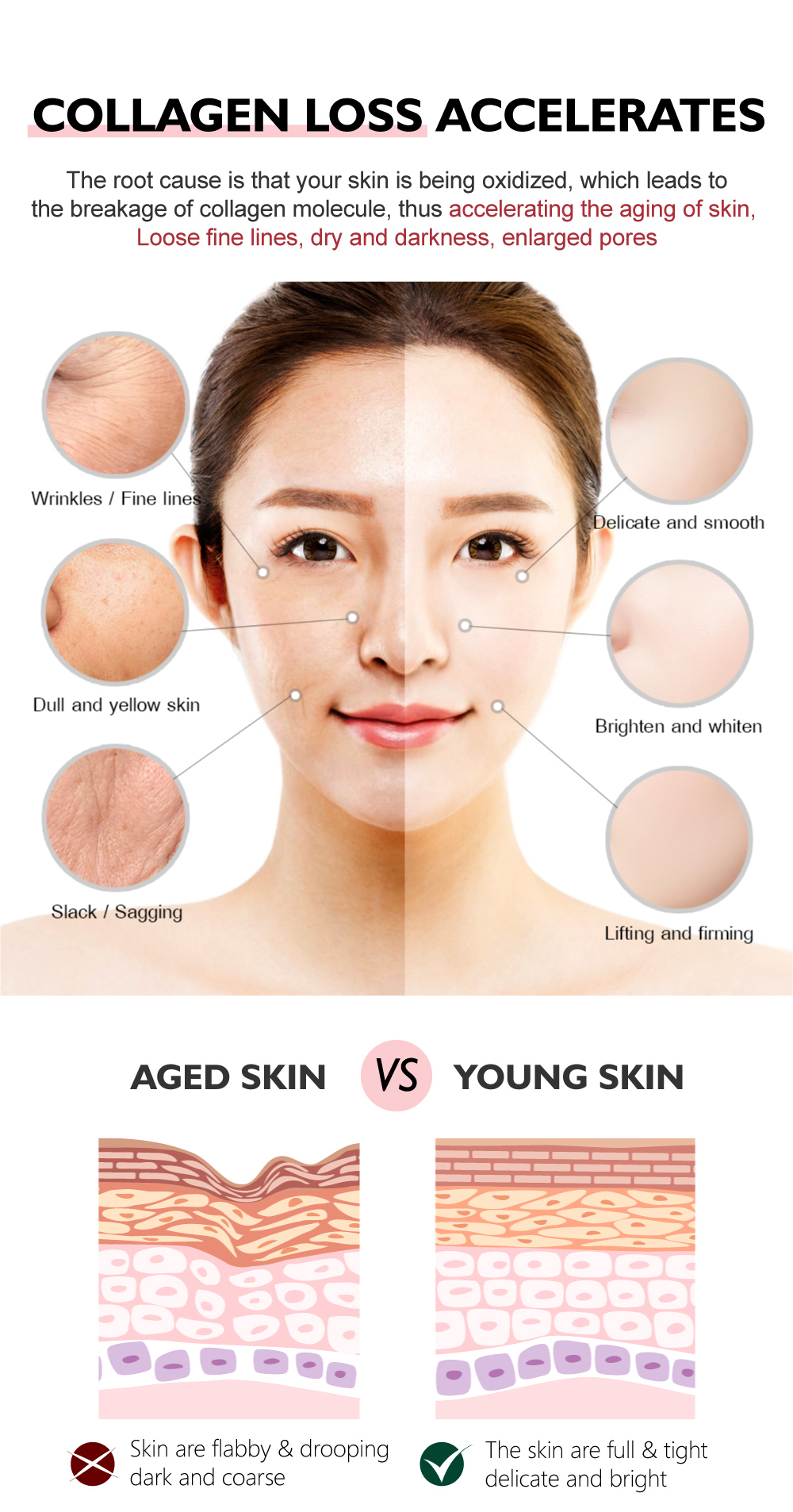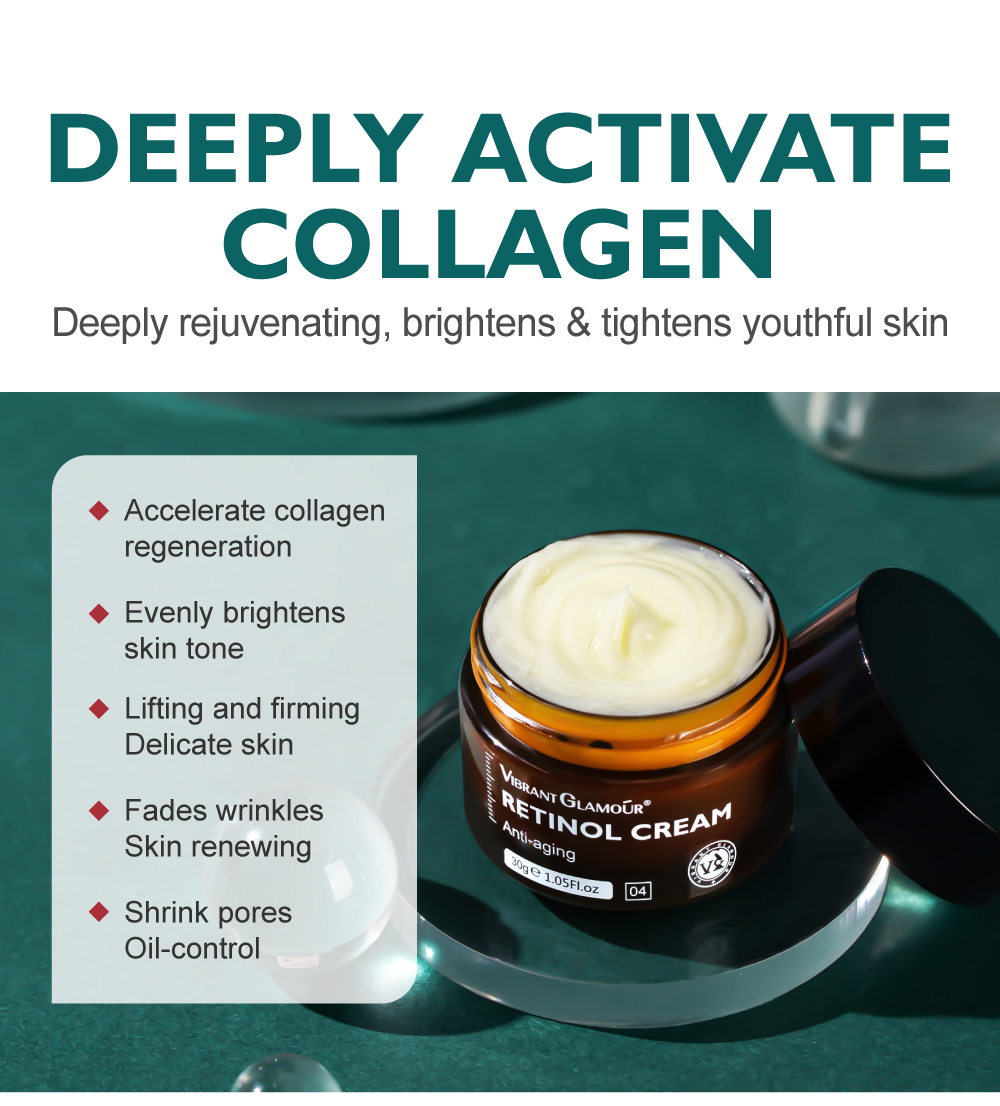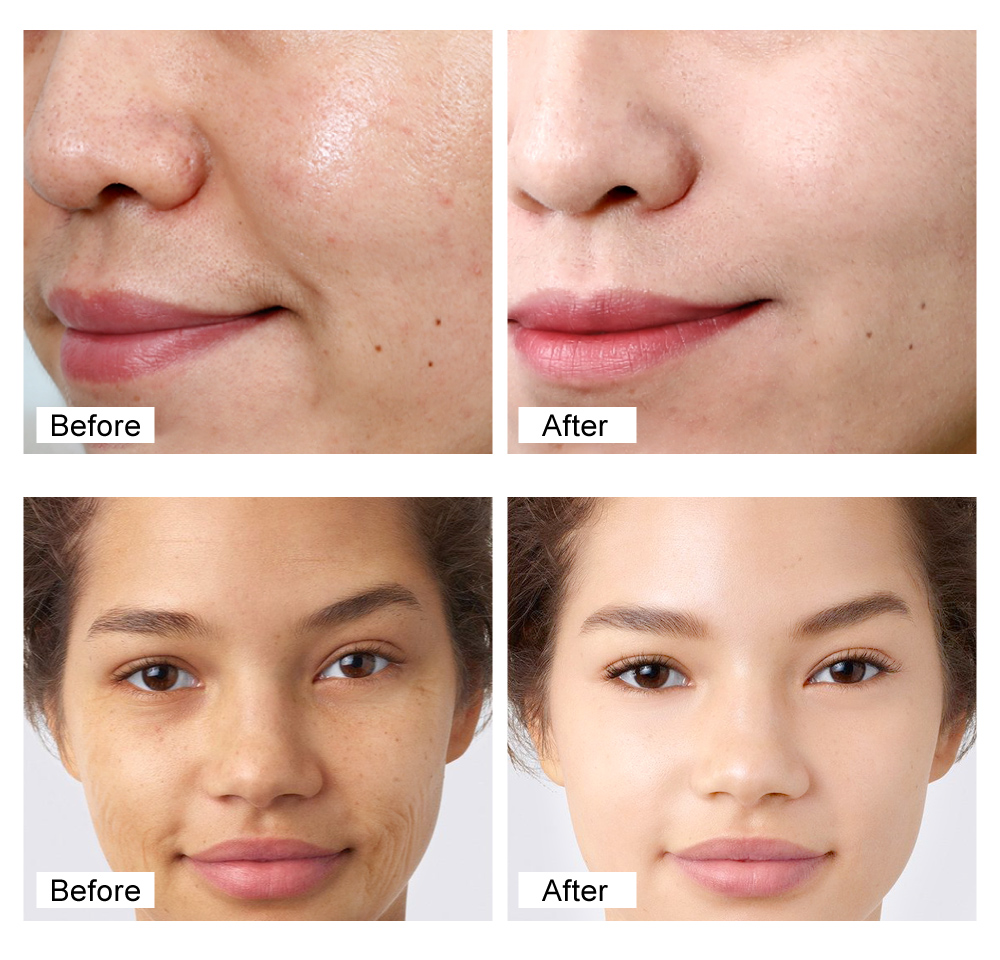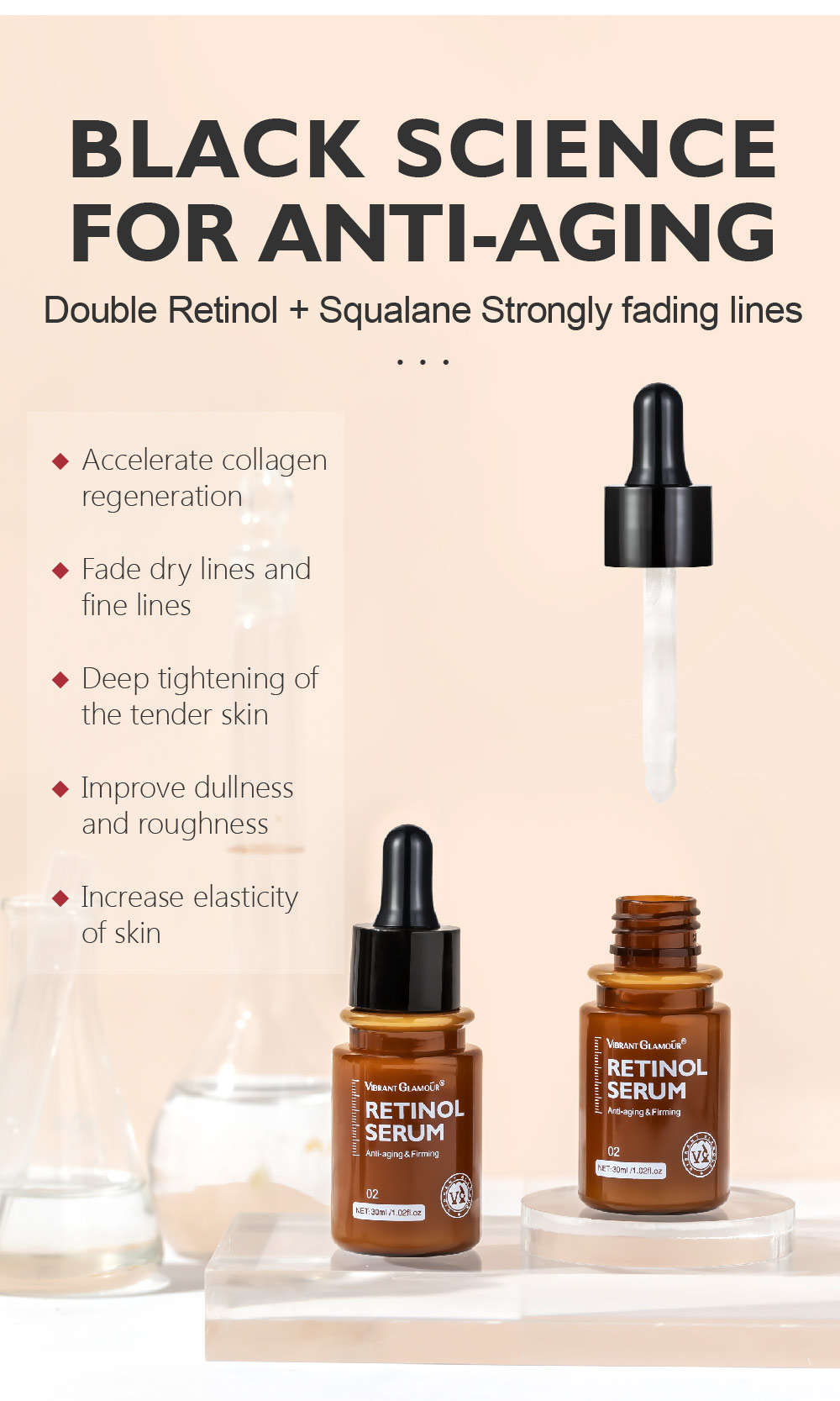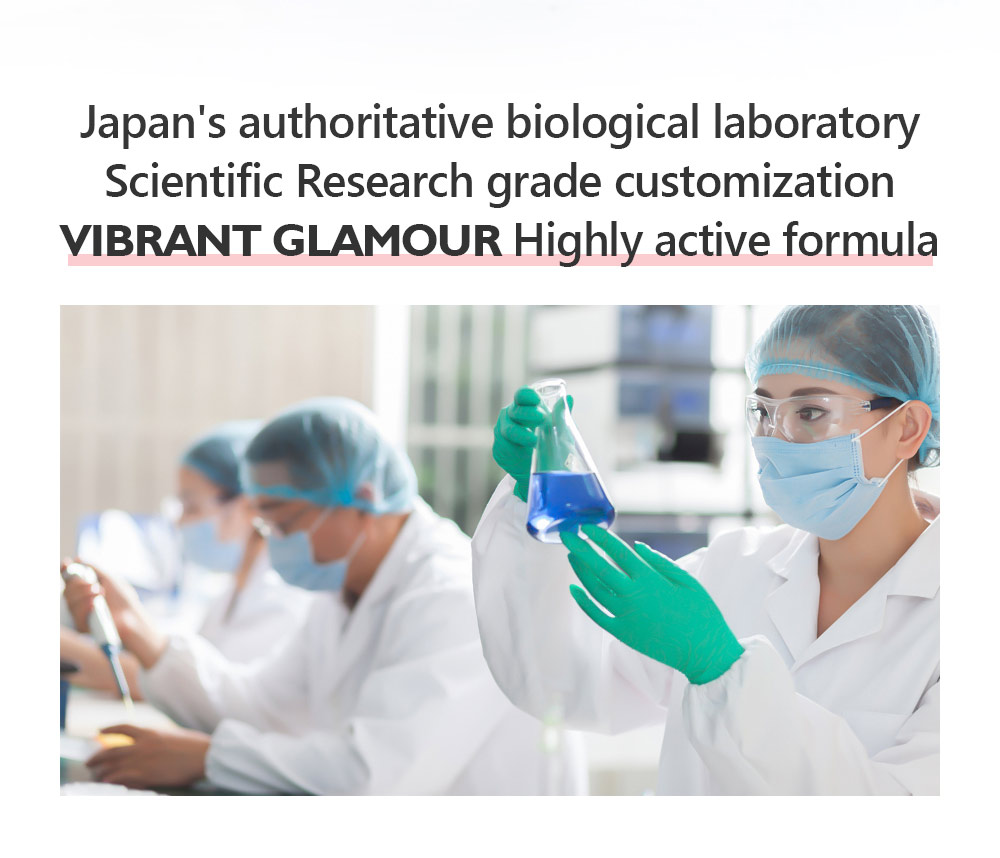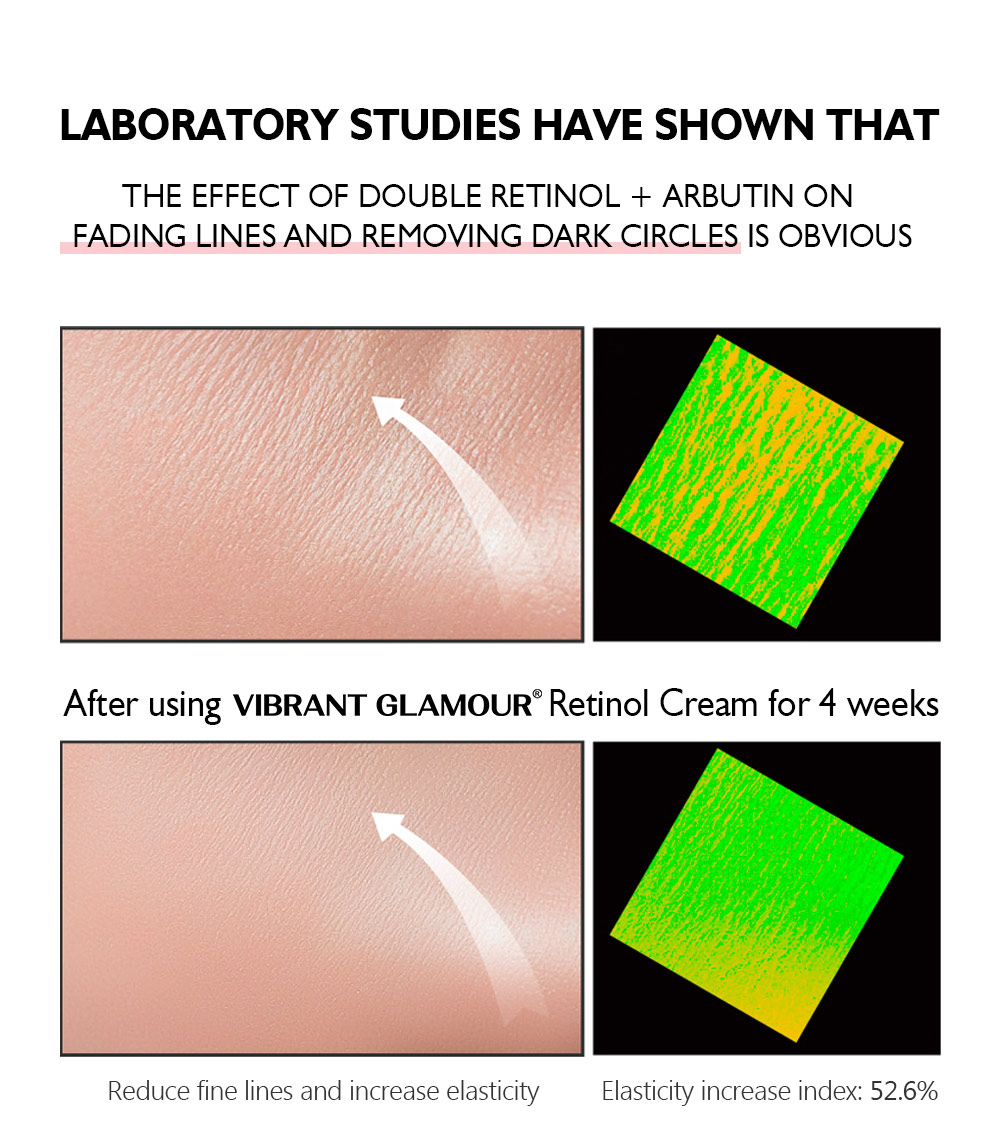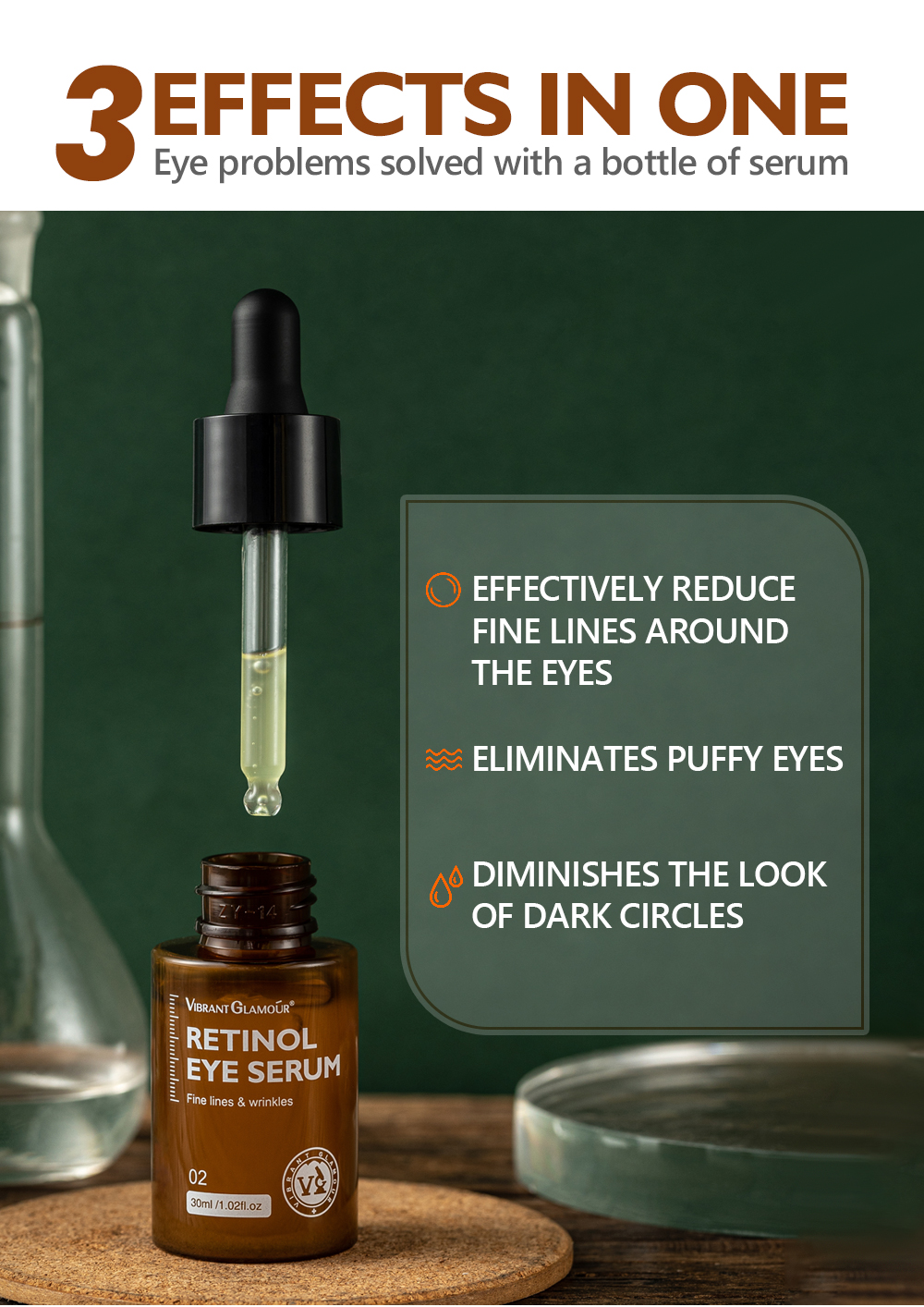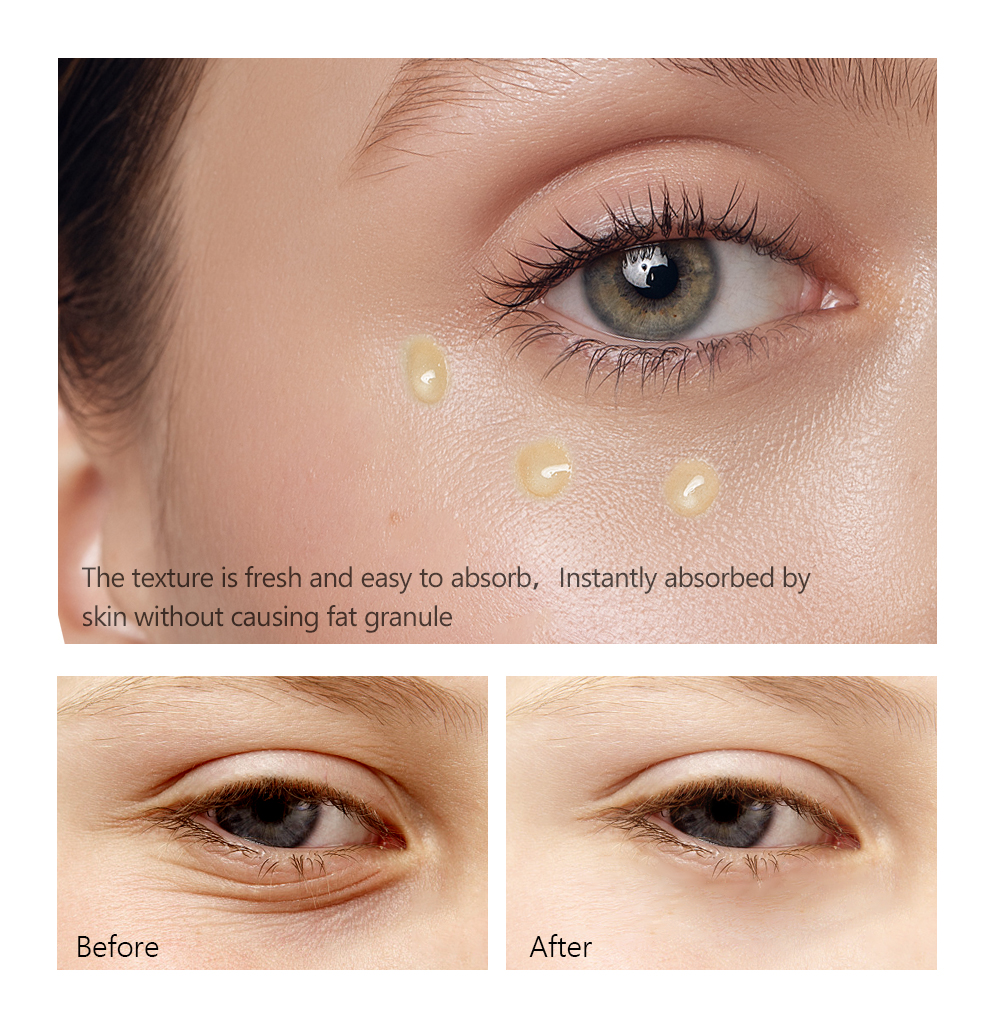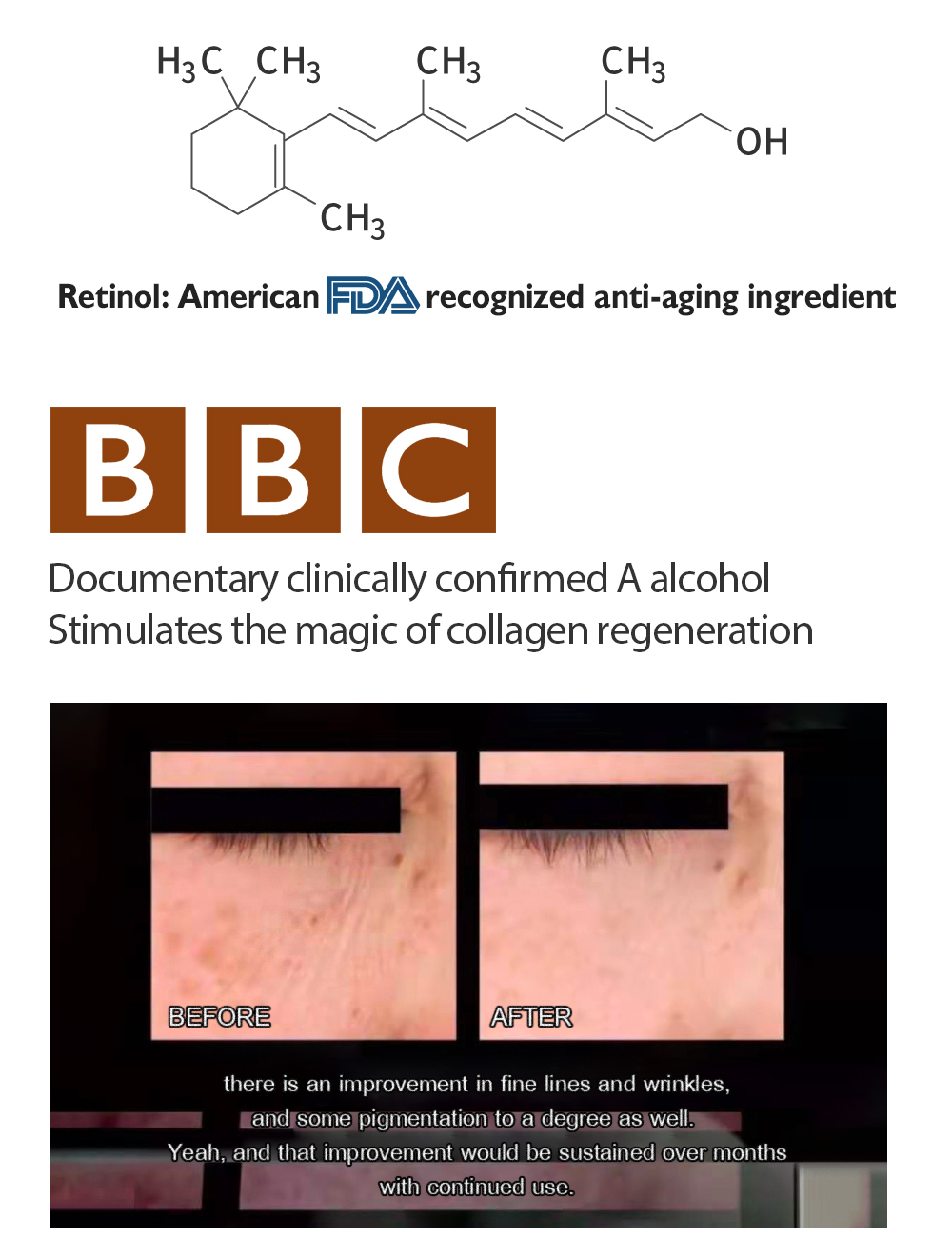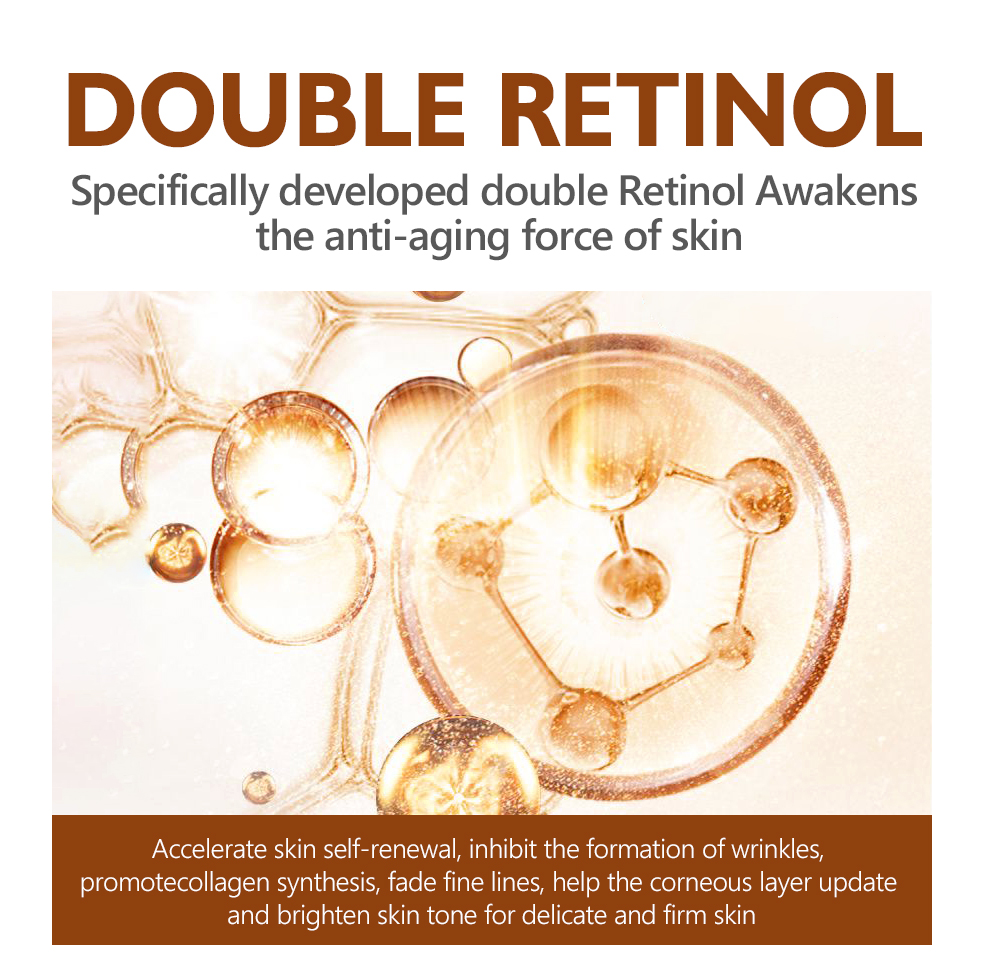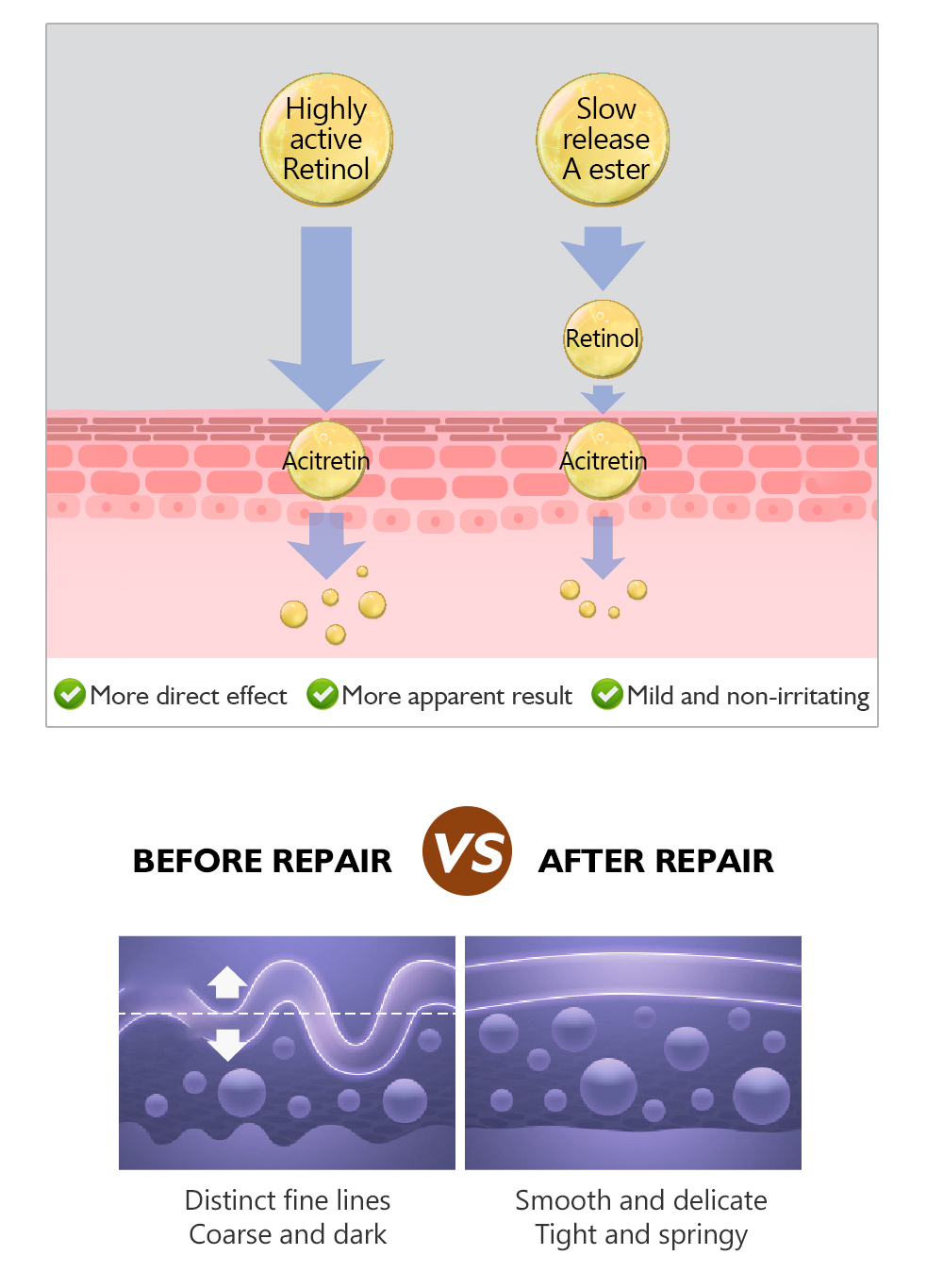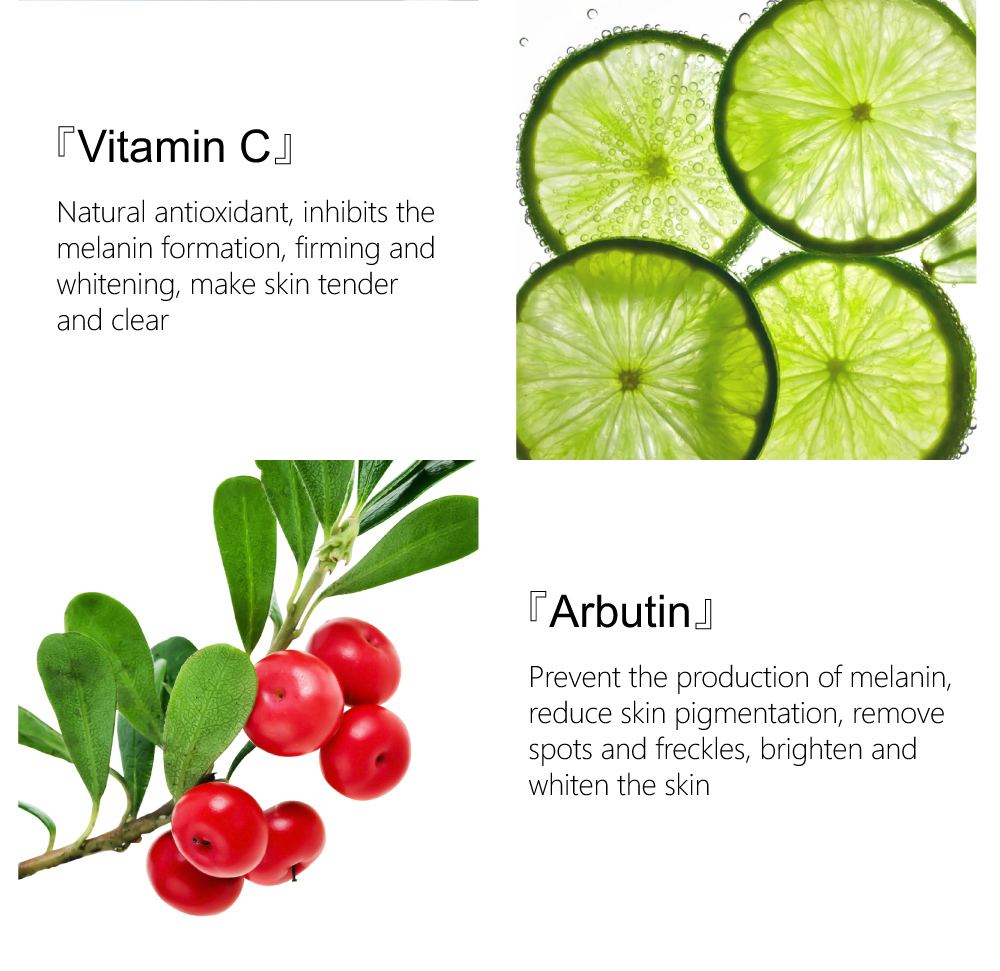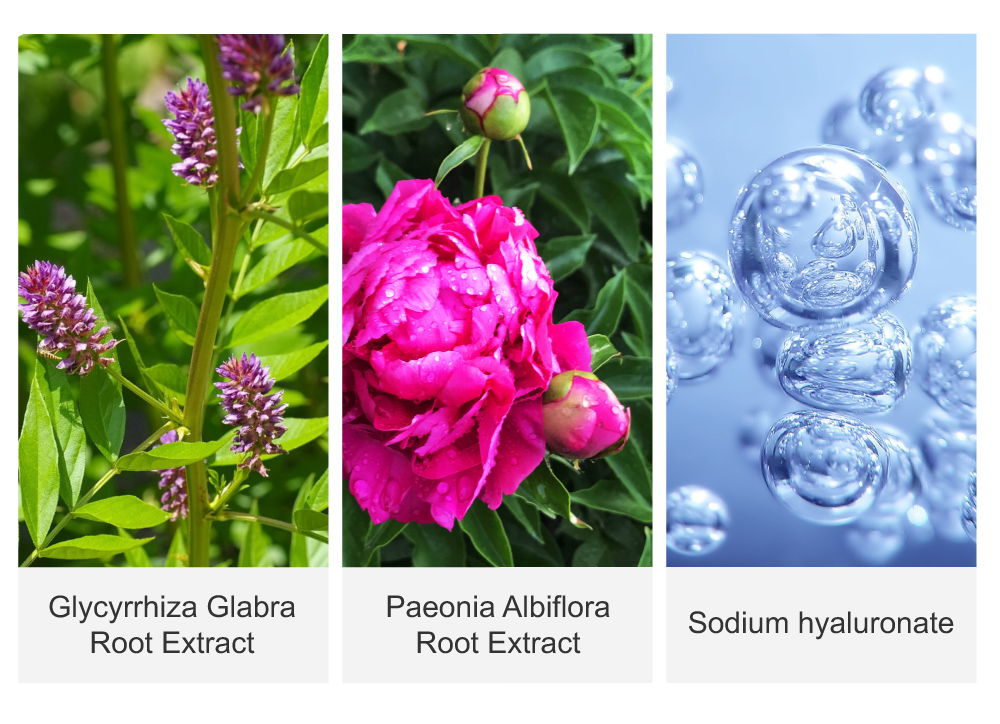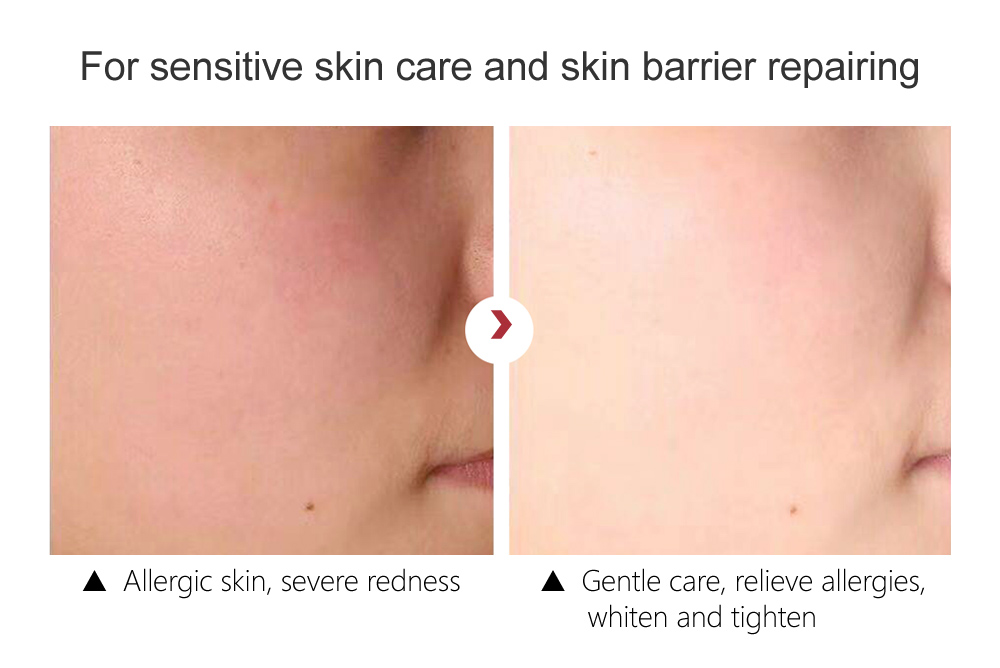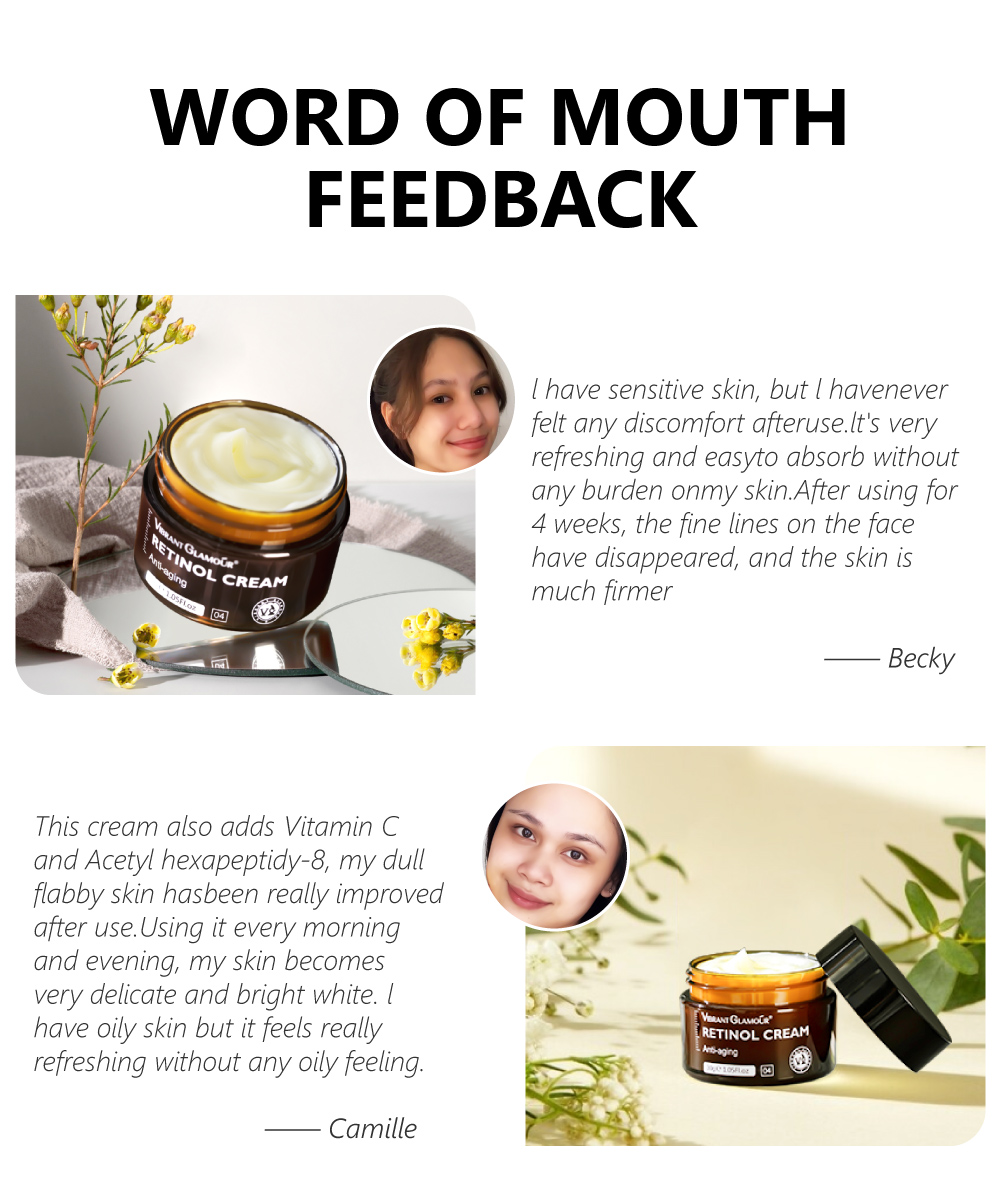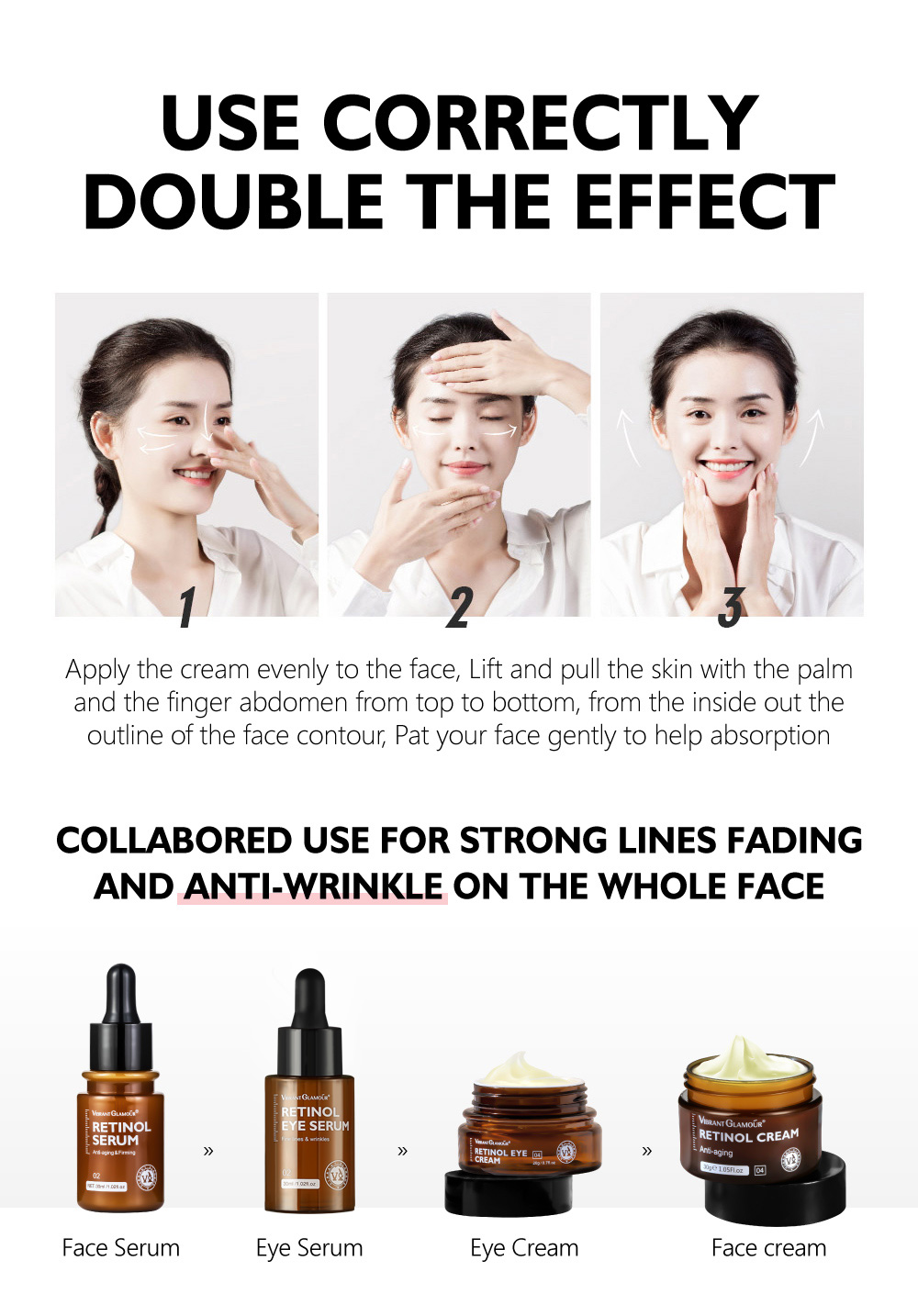 ---
Share this Product
---