VIBRANT GLAMOUR
VIBRANT GLAMOUR Double Retinol Toner Anti-aging Whitening Smooth Moisturizing 100ml
Regular price
₱459.00
Sale price
₱1,099.00
Unit price
per
🌿Why choose VIBRANT GLAMOUR Double Retinol Toner ?
Vibrant Glamour was the first to discover a method for stabilizing retinol, combining it with ingredients like Vitamin E to make it safe & effective for daily use. We have been perfecting this formula for over 25 years & are one of the leading experts in retinol skin care.
🌿[Net Weight]3.38FL.OZ/100ml
🌿[Main Ingredients]Aqua、Trehalose、Niacinamide、Retinol、α-Arbutin、Bacillus/soybean Ferment Extract、Citrus Aurantium Dulcis (orange) Peel Oil、Vitamin C、Citrus Reticulata (tangerine) Peel Extract、Citrus Aurantium Amara (bitter Orange) Flower Oil、Sodium Hyaluronate、Folic Acid、Tocopherol、Glycine Soja (soybean) Oil
🌿[Effect]
VIBRANT GLAMOUR New generation of "double retinol + nicotinamide" black technology,formulated with vitamin C, vitamin E, trehalose and other ingredients,designed for solving wrinkles and skin relaxation and other problems, regain firm tender skin.Double-effect for anti-aging and lasting skin caring.
💕1.Retinol---An anti-aging ingredient recognized by FDA,significantly anti-wrinkle.
💕2.Niacinamide ---- Smoothes skin tone and brightens skin.
💕3. α-Arbutin----Effectively penetrate into the bottom of the skin, inhibit the formation of tyrosinase, reduce pigmentation, brighten and purify the skin.
💕4.Bacillus/soybean Ferment Extract(BIFIDA)--- Intensive repair to show tender skin without makeup.
💕5.Trehalose ----- extracted from desert selaginella tamariscina to repair damaged skin.
💕6.Tocopherol(Vitamin E) - ----Tighten and antioxidant.
💕7.Sodium Hyaluronate - Hydrating and locking water.
🌿 [Shelf life] 3 years
🌿 [Suitable skin] All skin types
🌿[How to Use]
【Daily skin brighten】  
After cleansing, apply adequate amount of the product to palm and pat gently for 15 seconds to brighten skin.
【Moisturizing mask hydrating】
Take appropriate amount of serum to soak the mask sheet paper, apply on face for 5-8 minutes, enjoy SPA care.
【Moisturize instantly】
Dispense into small spray bottles and use whenever you want to wake up skin vitality, make facial makeup more close-fitting.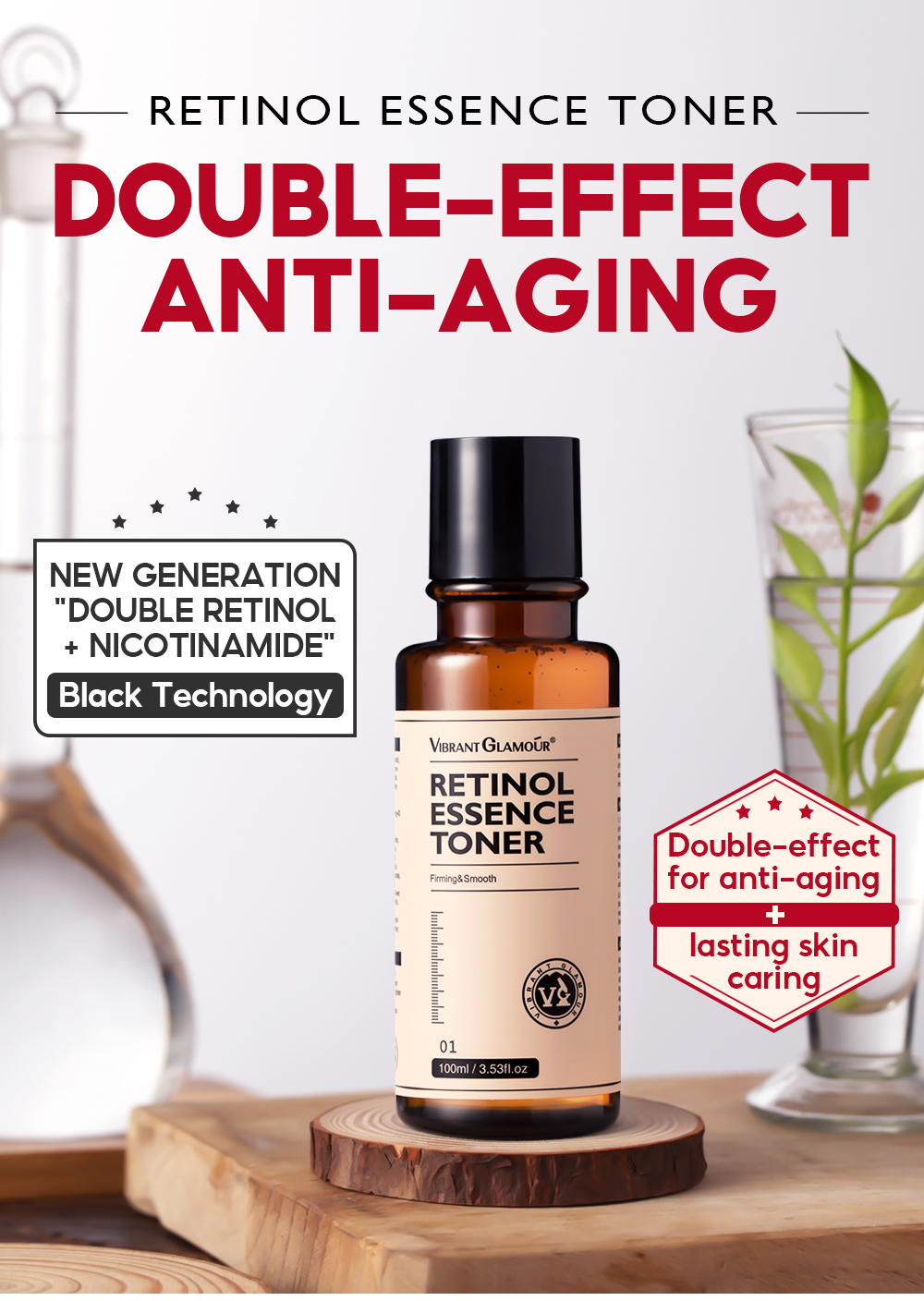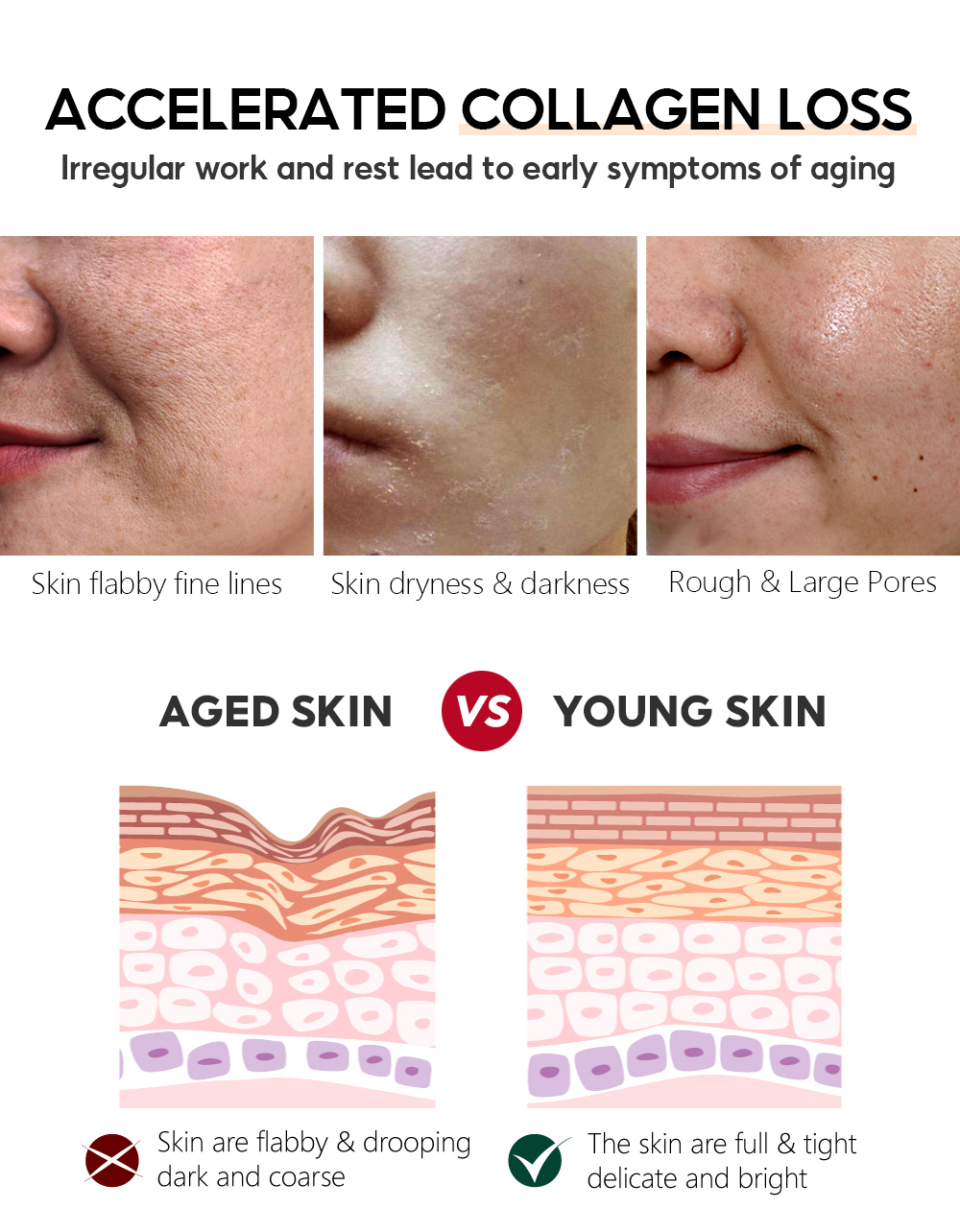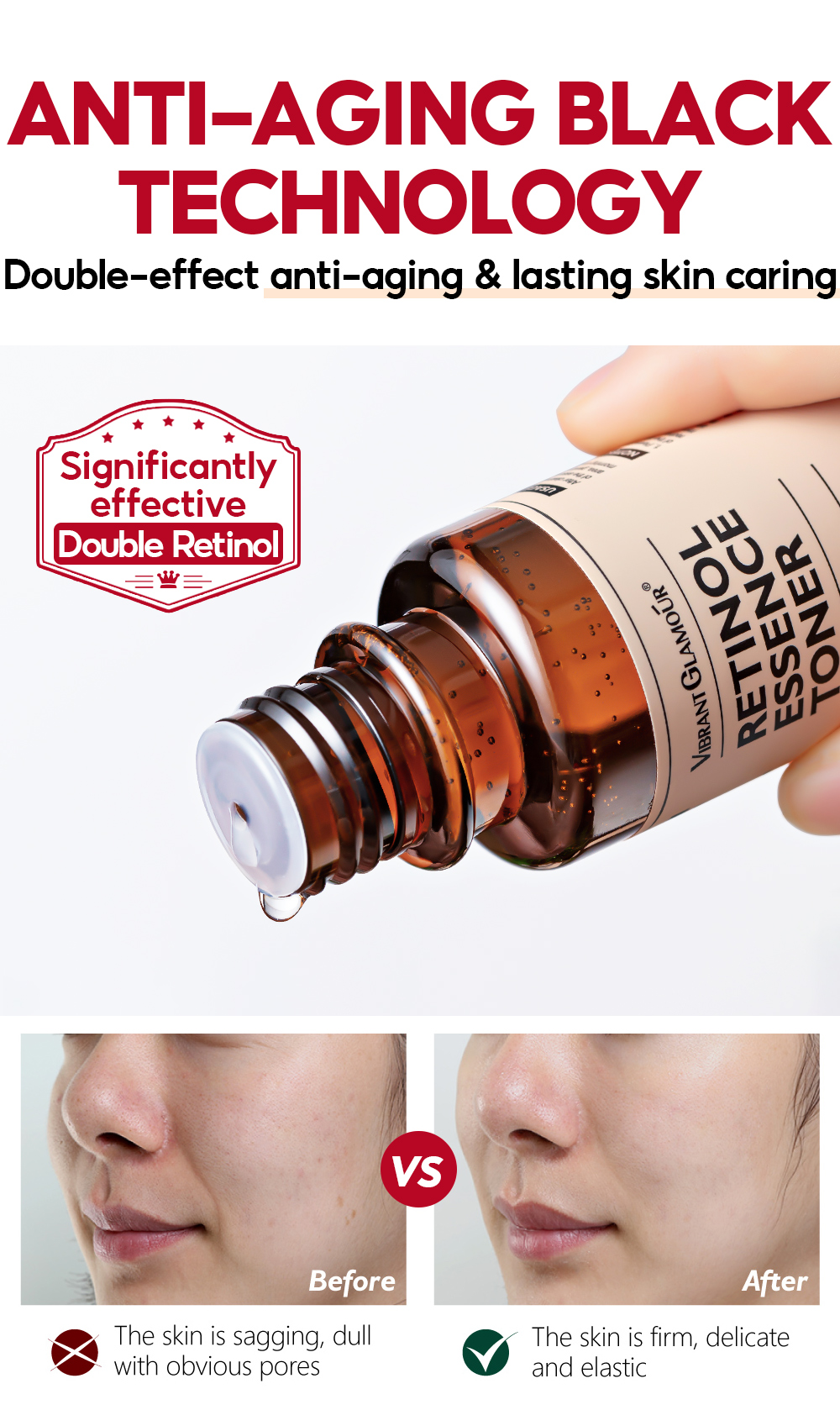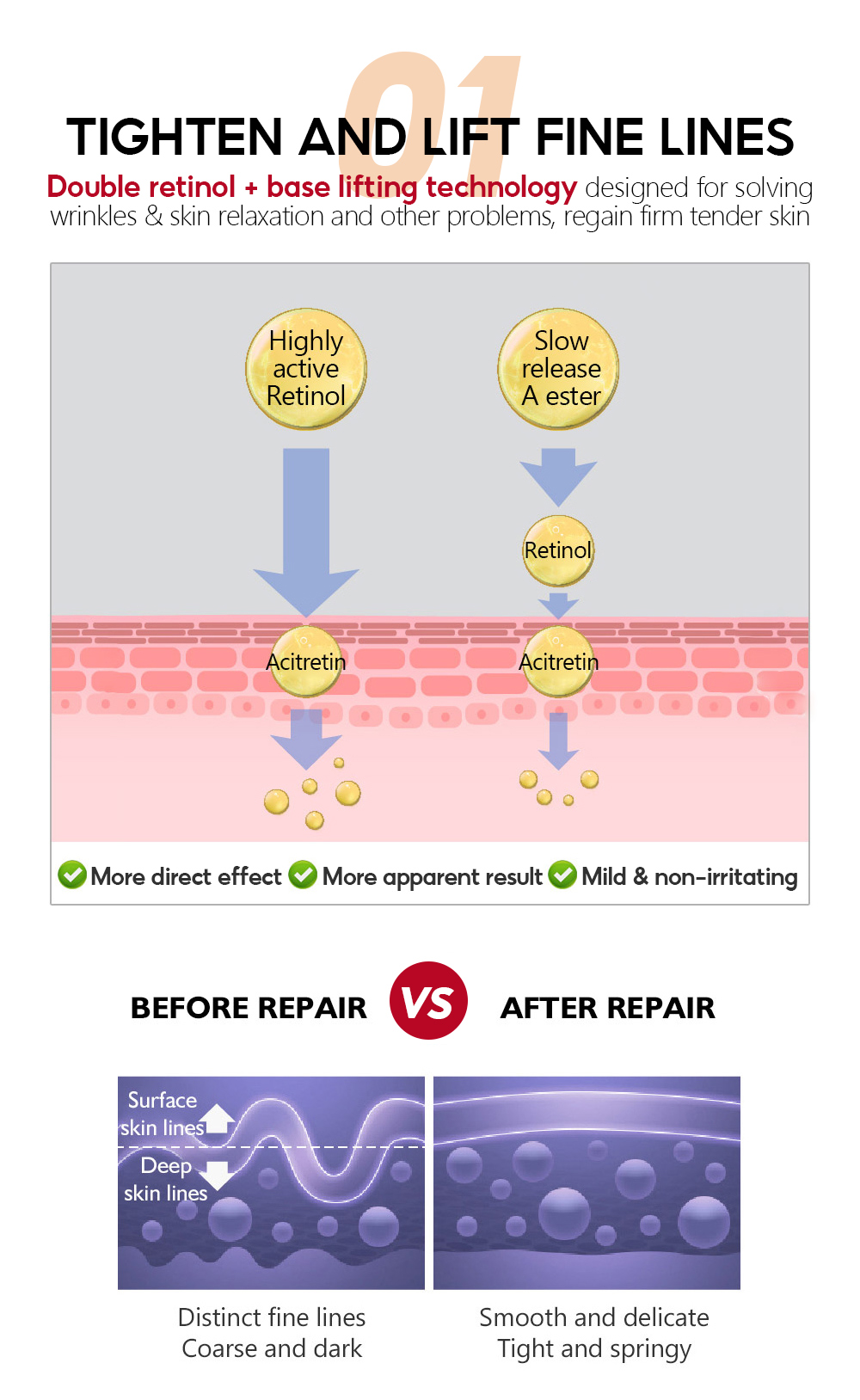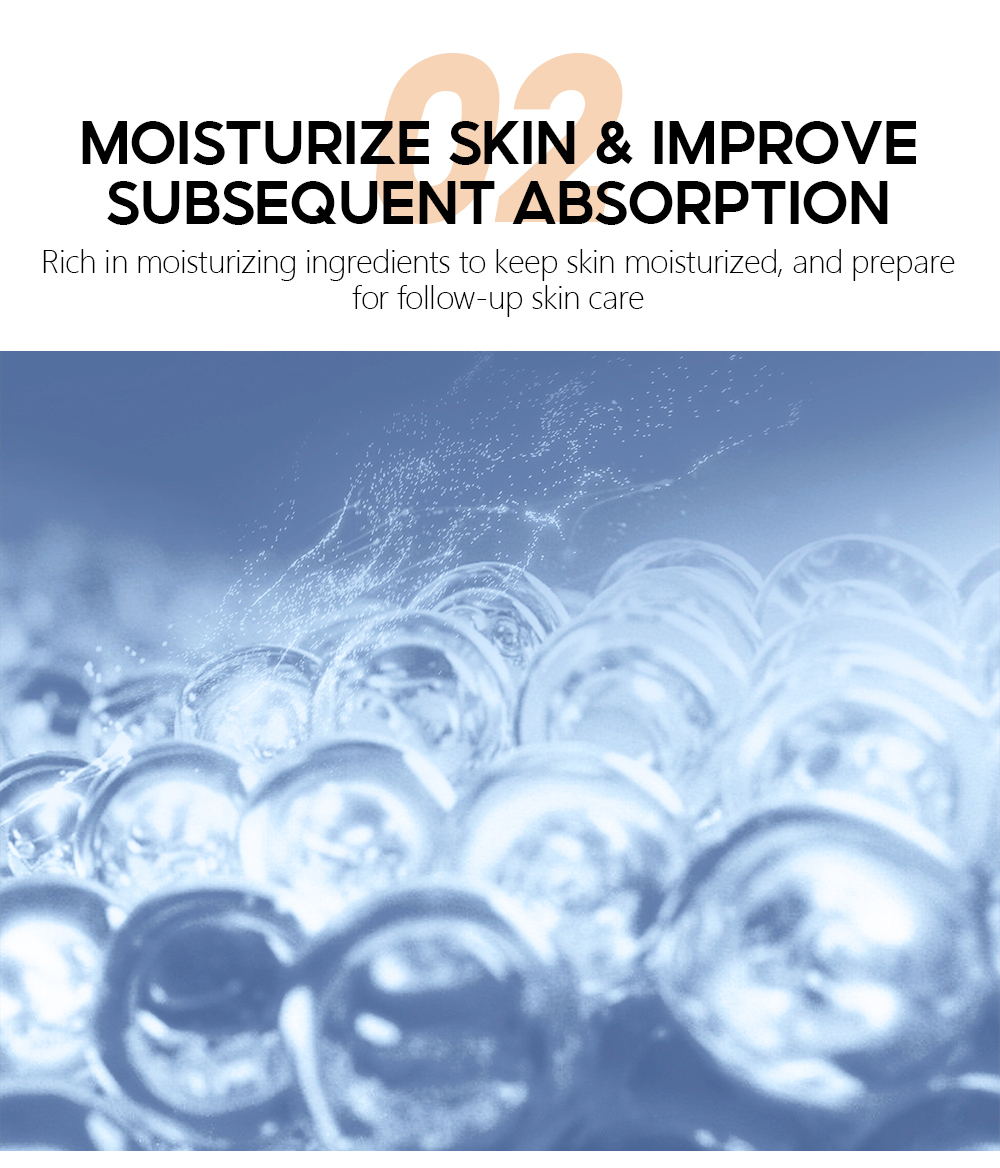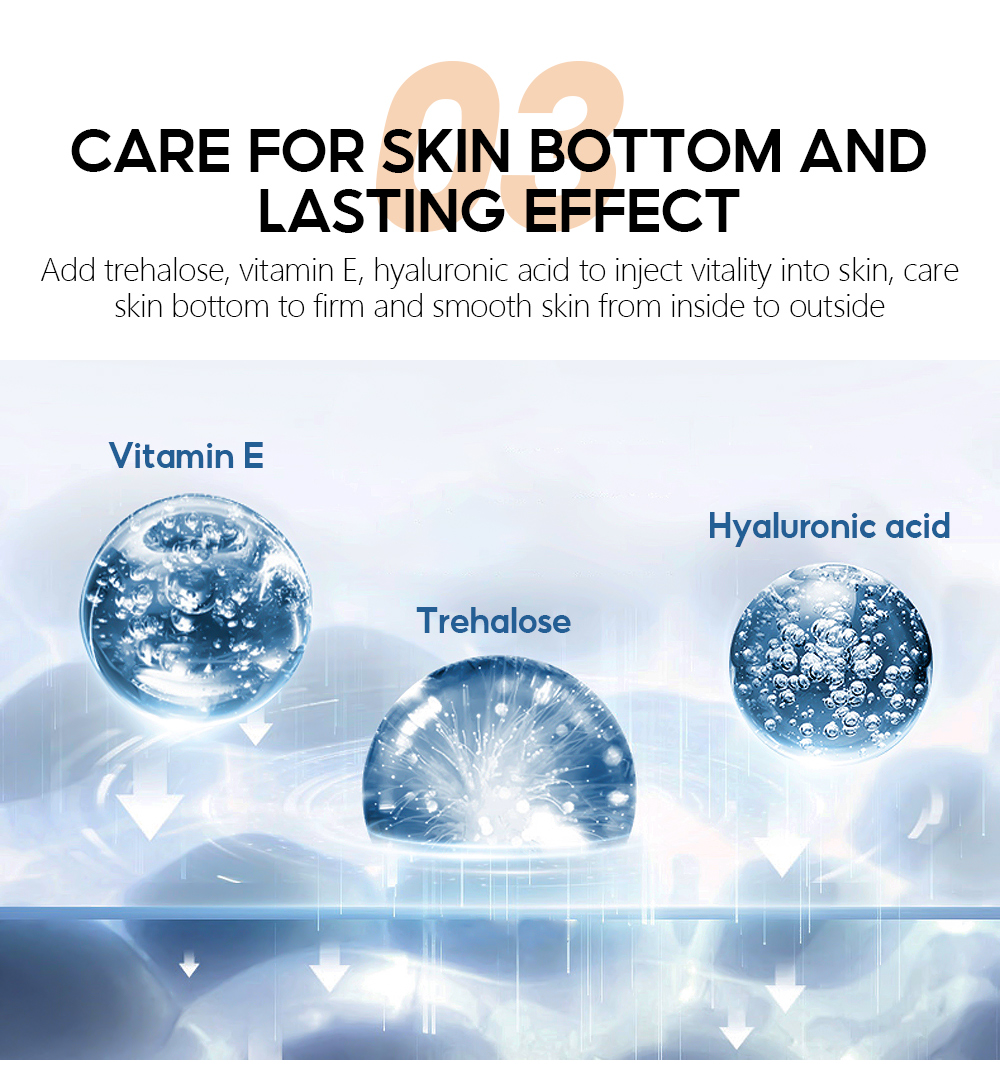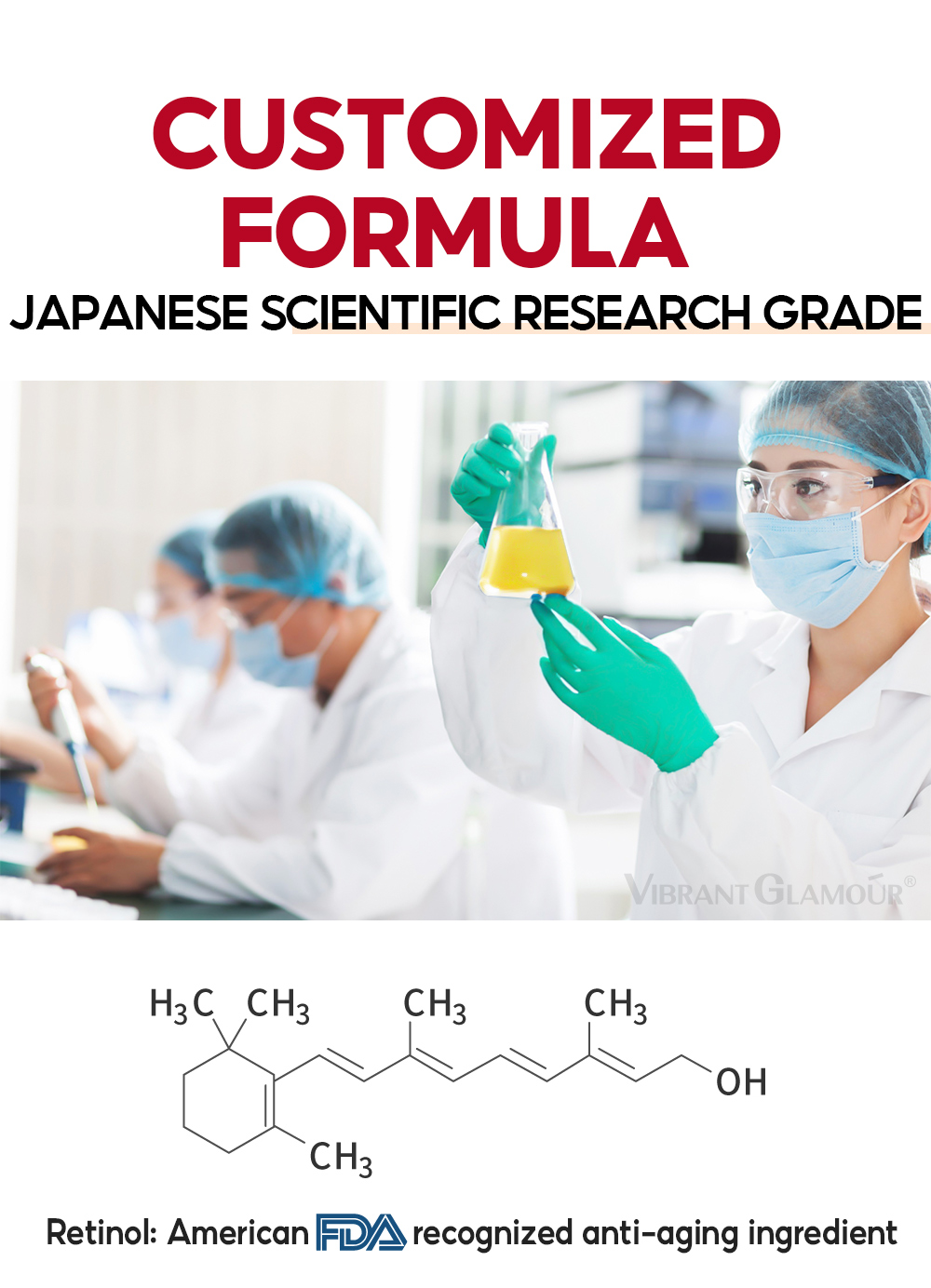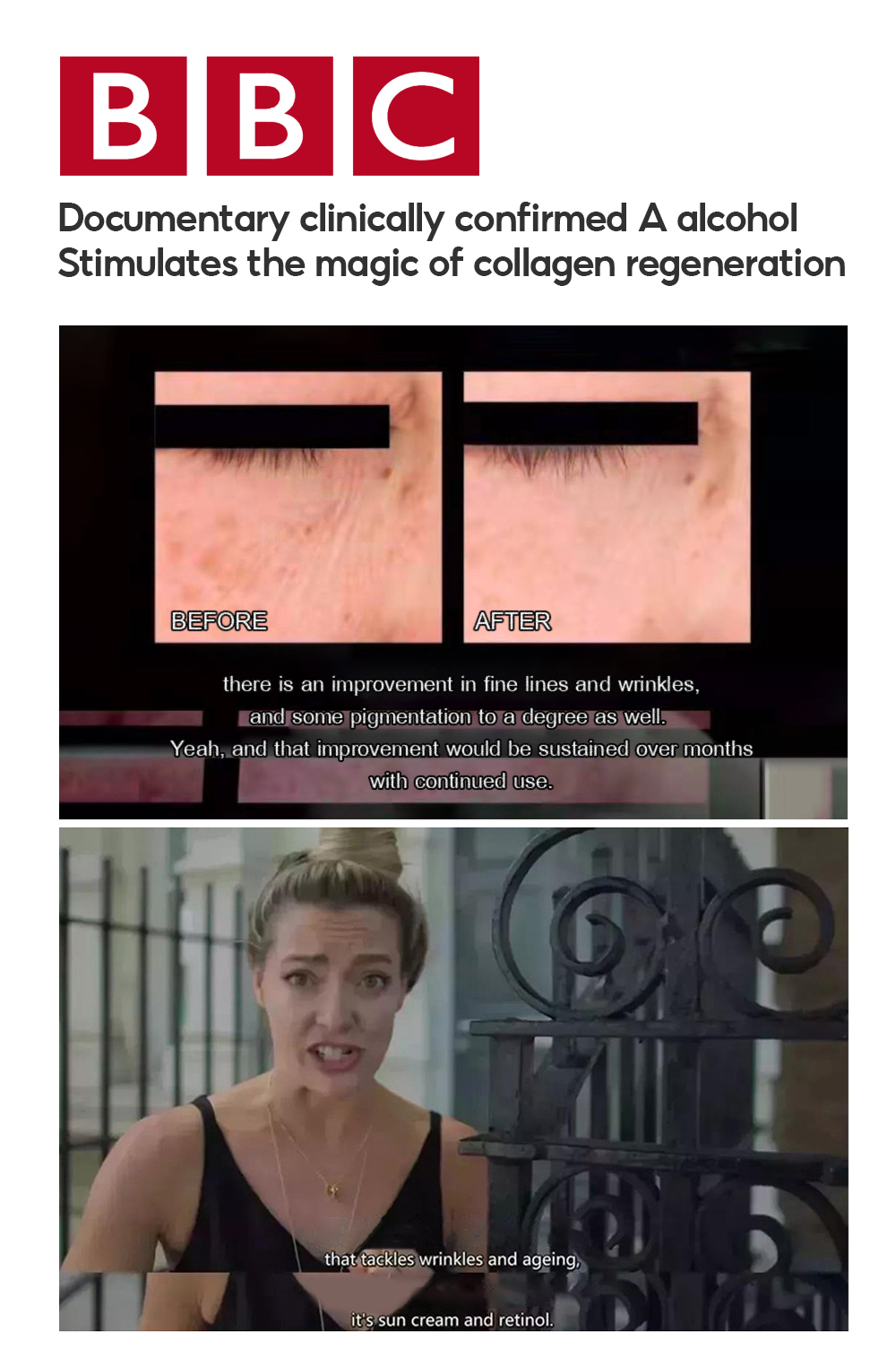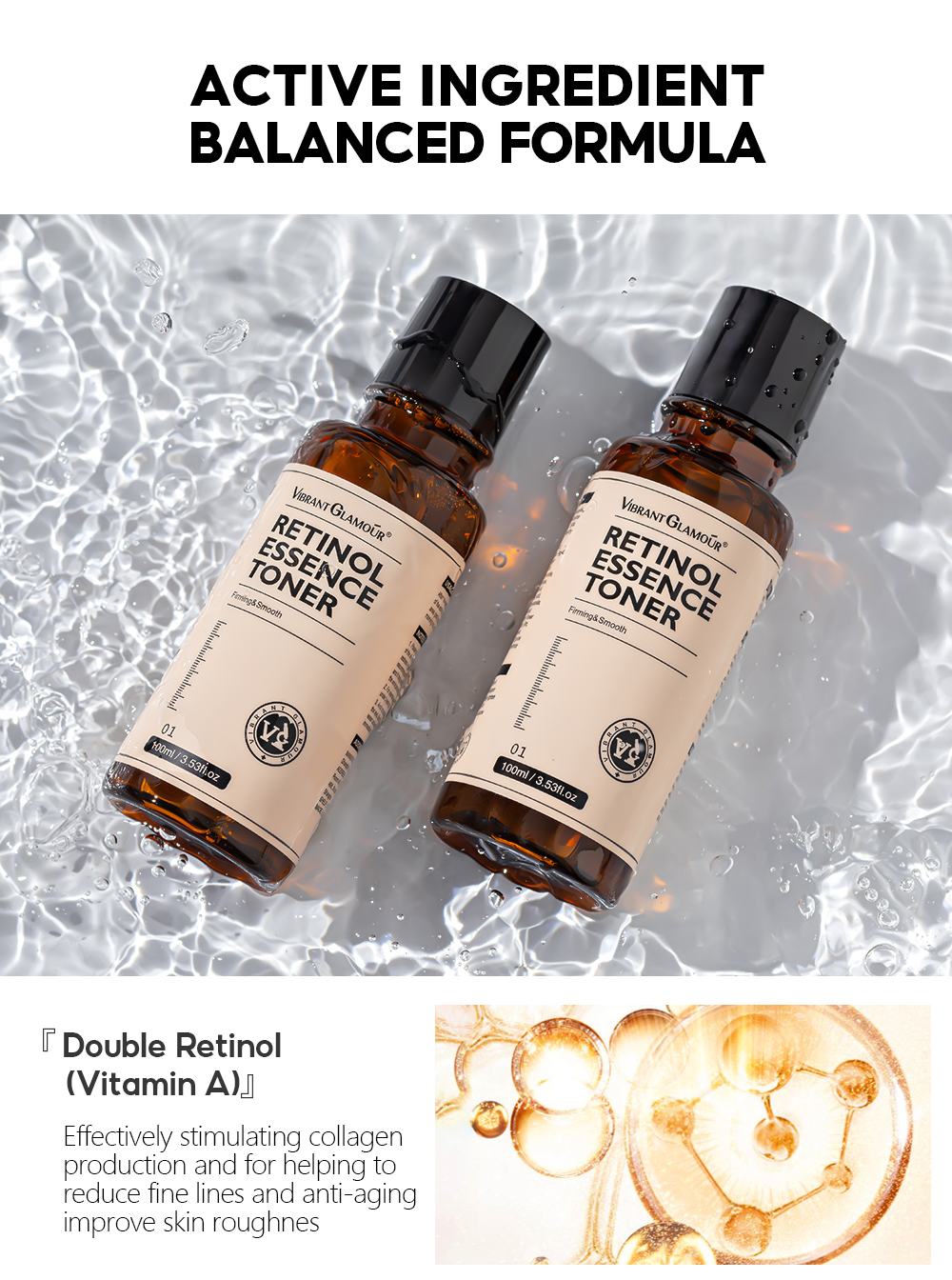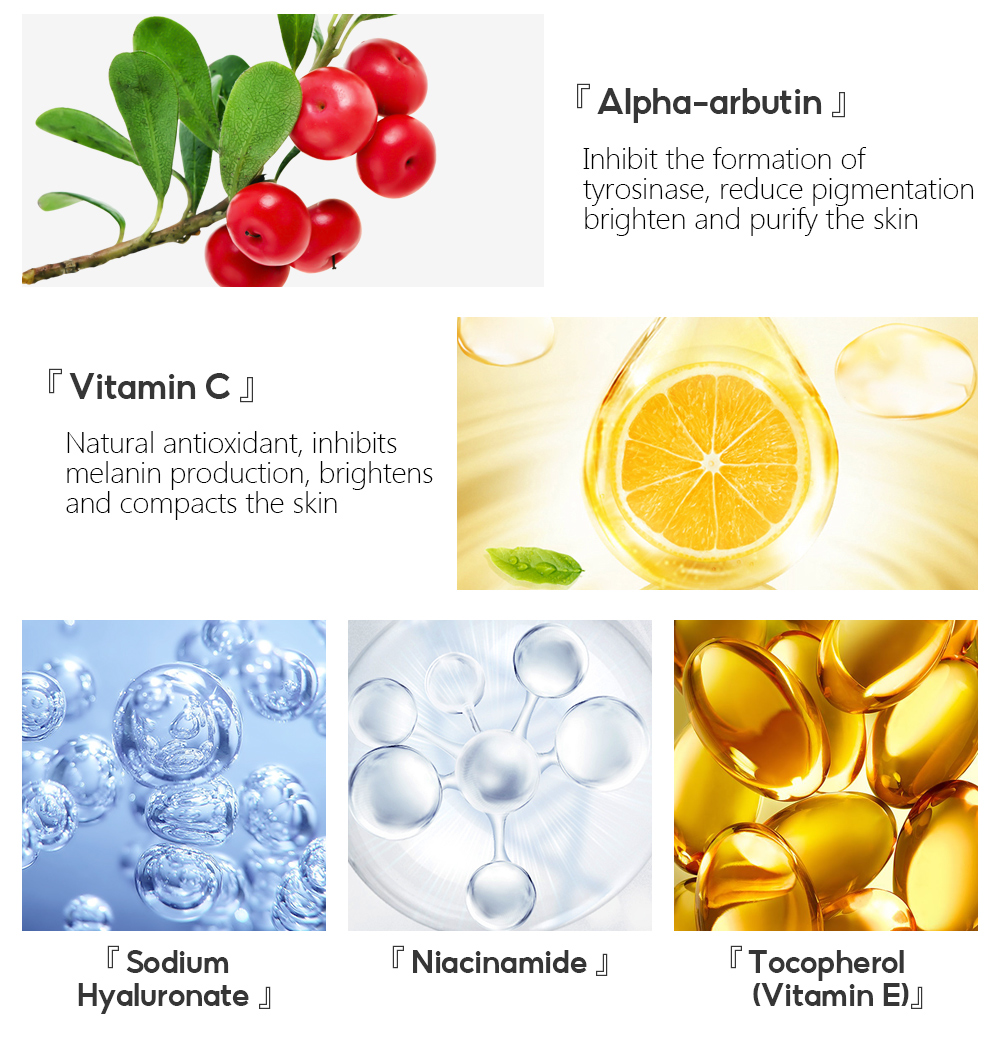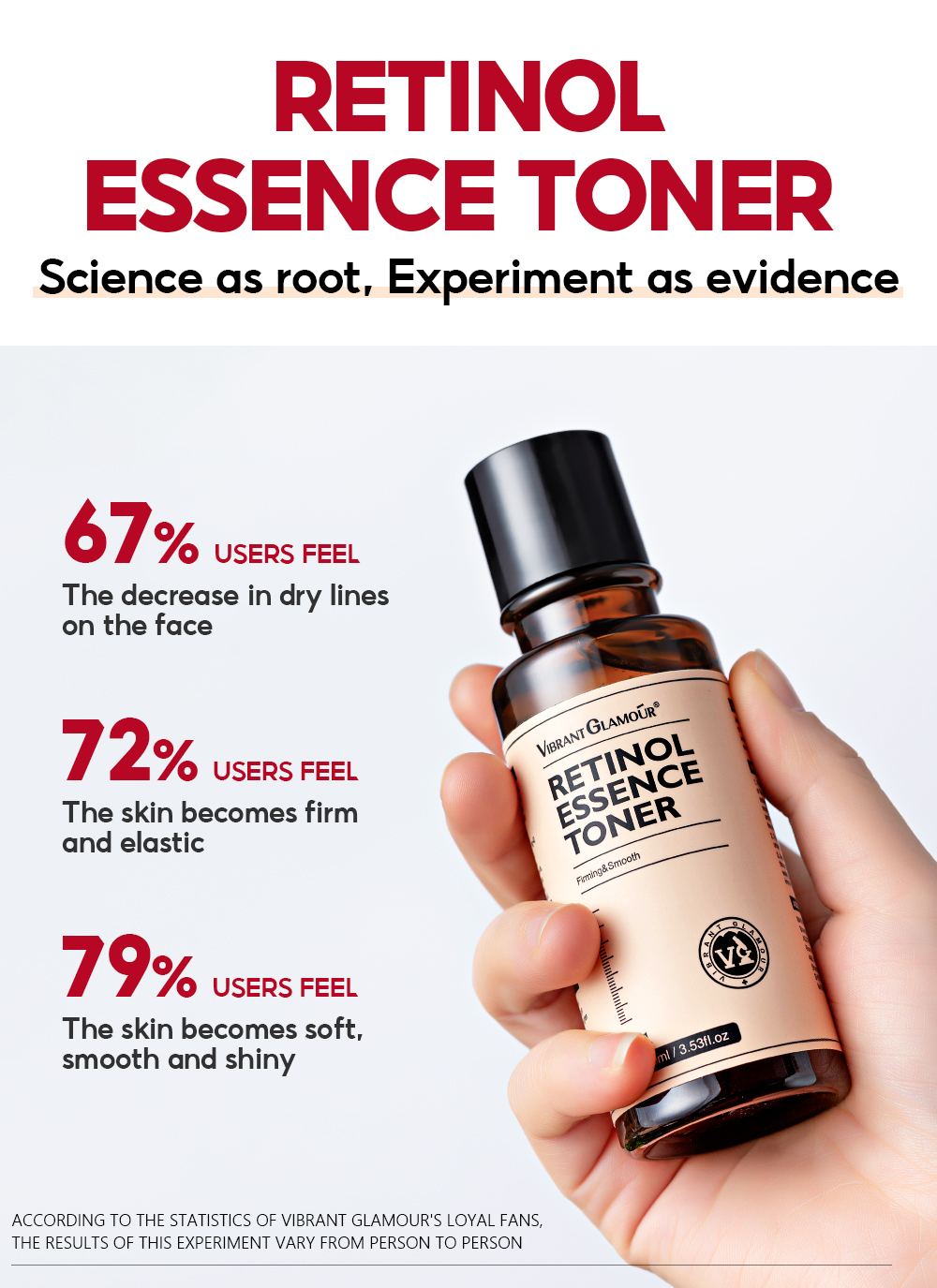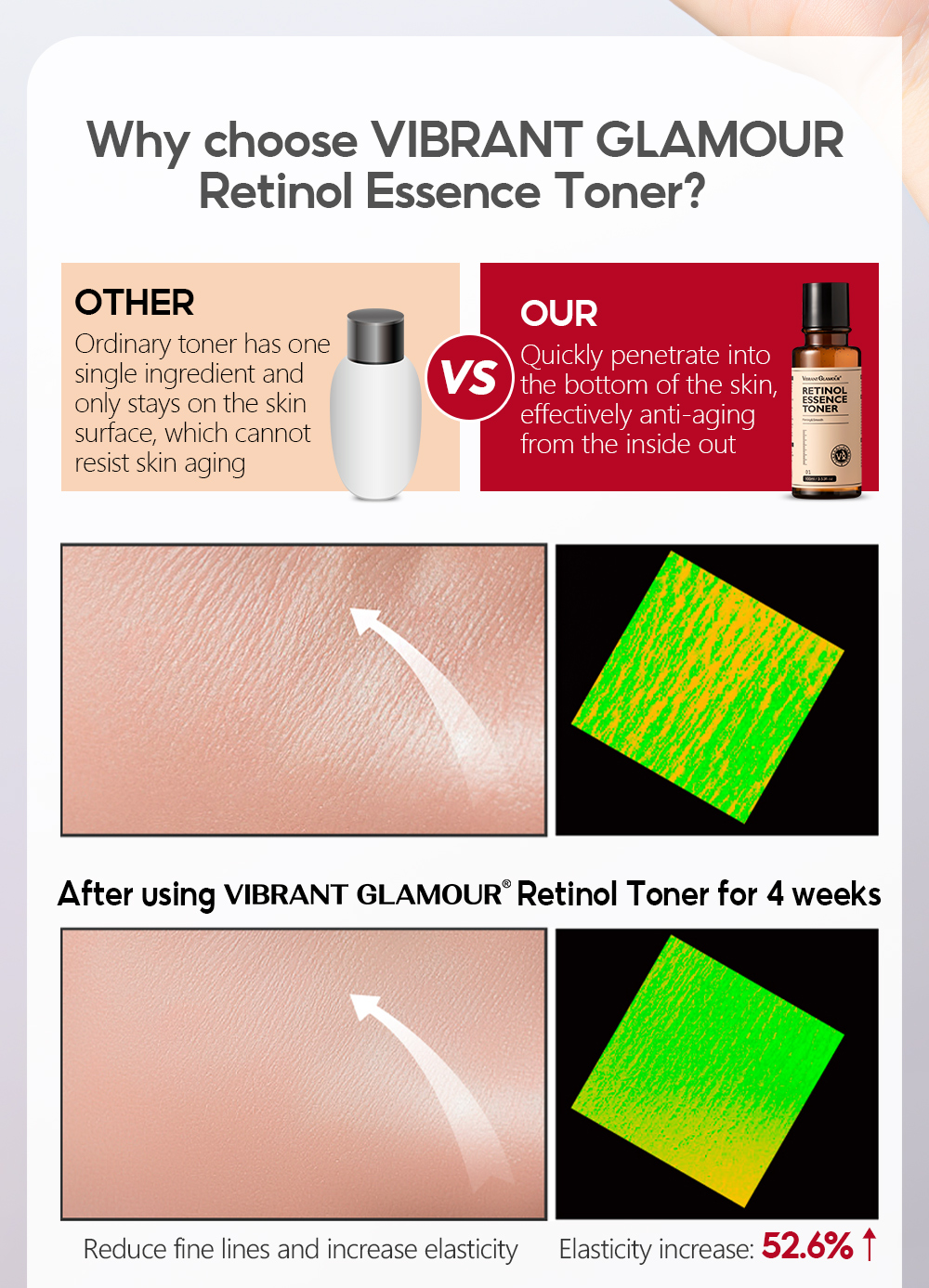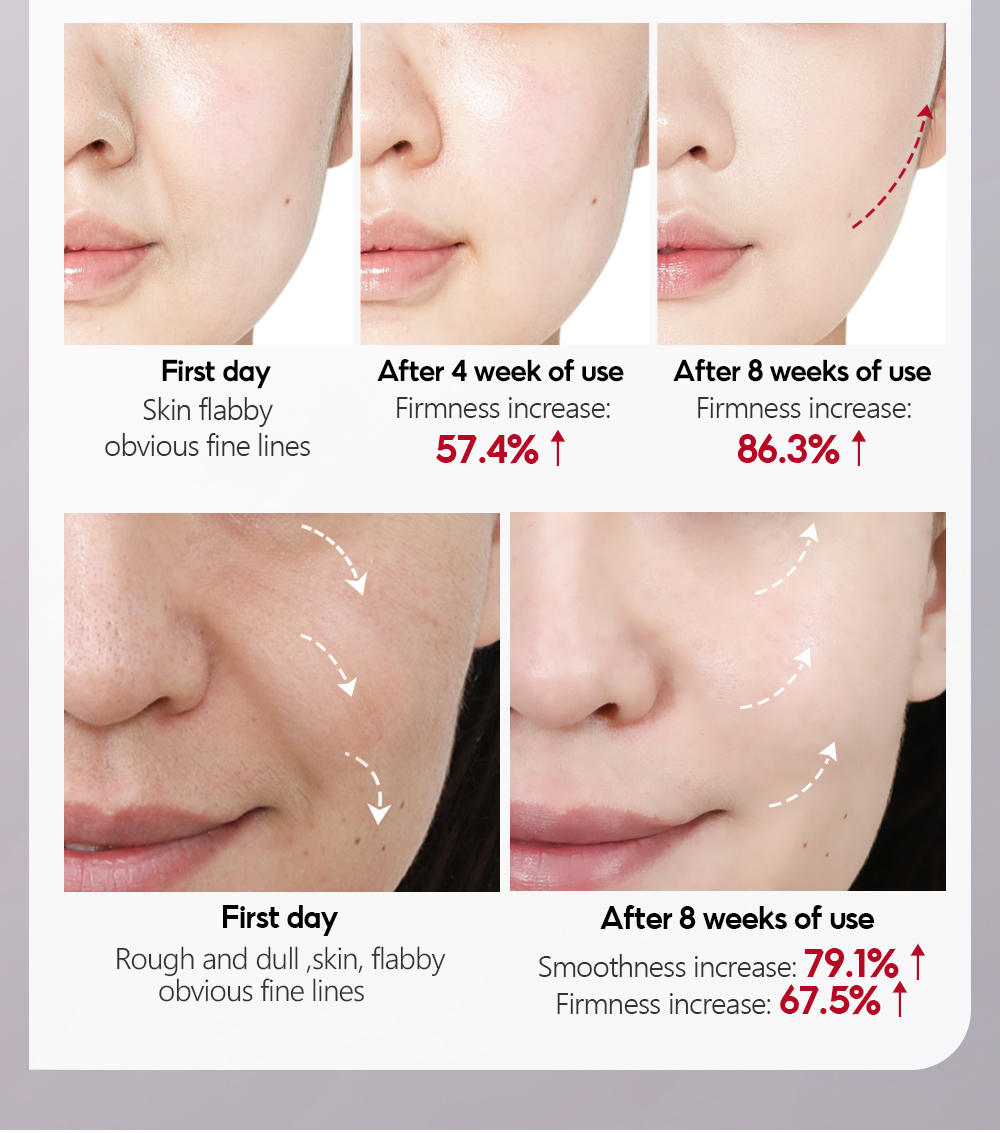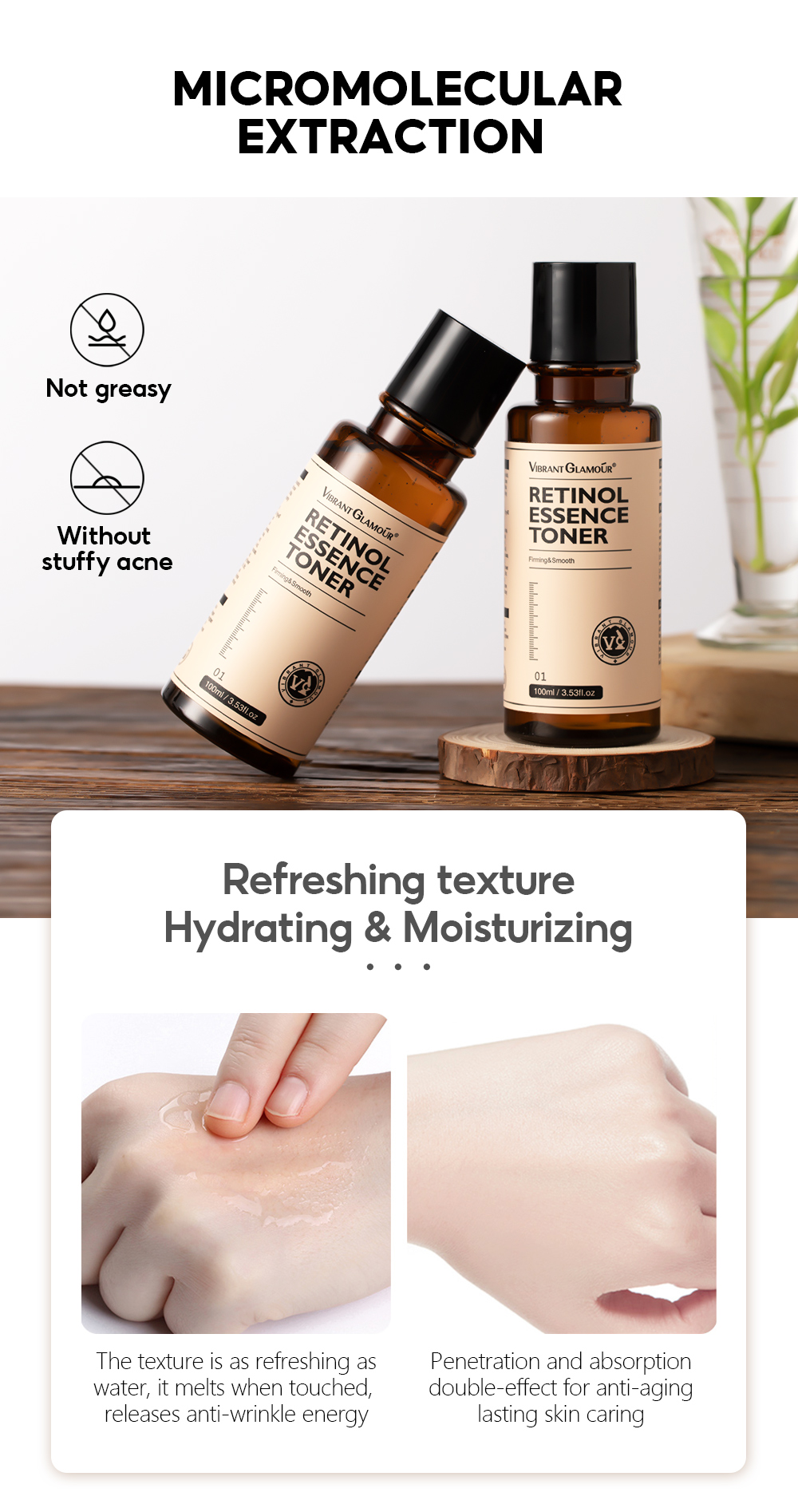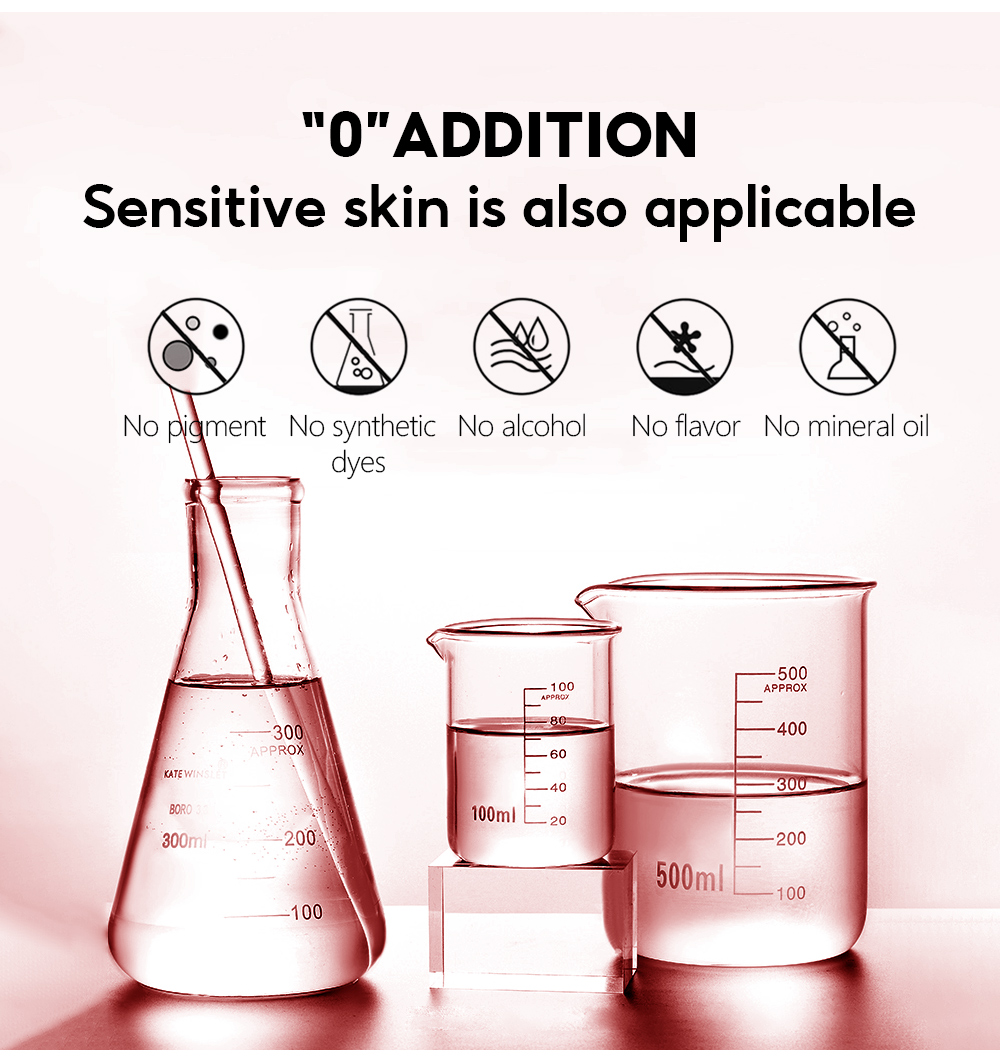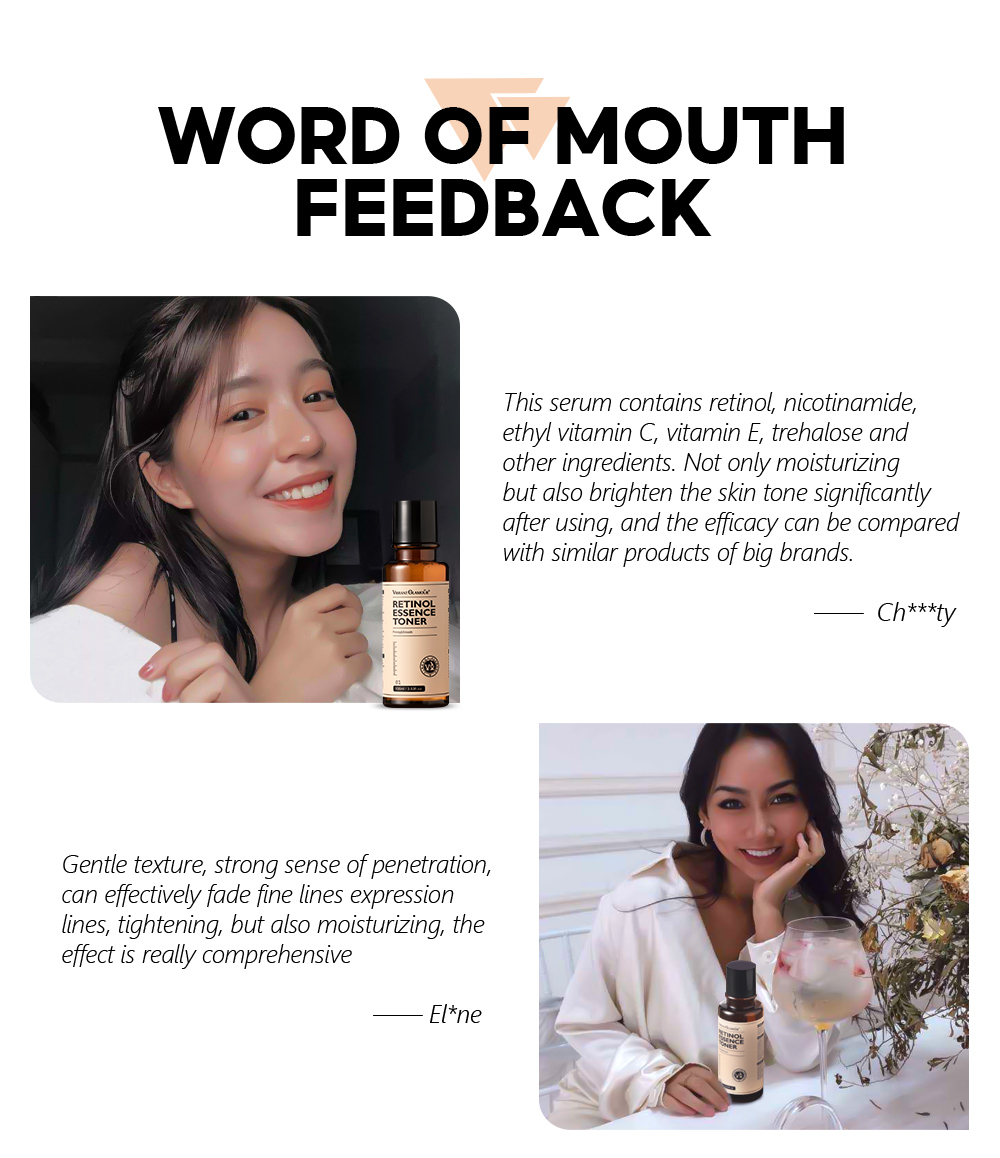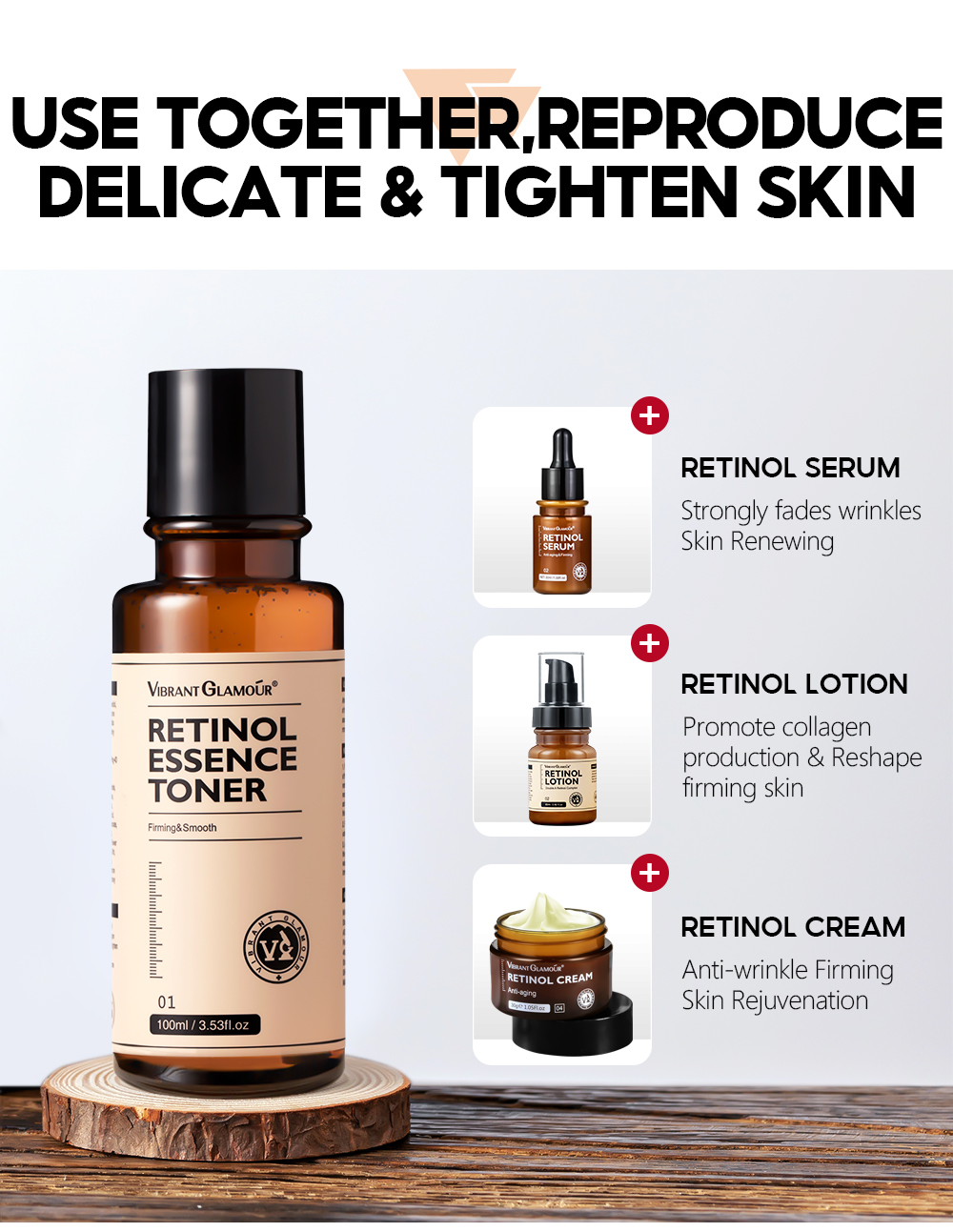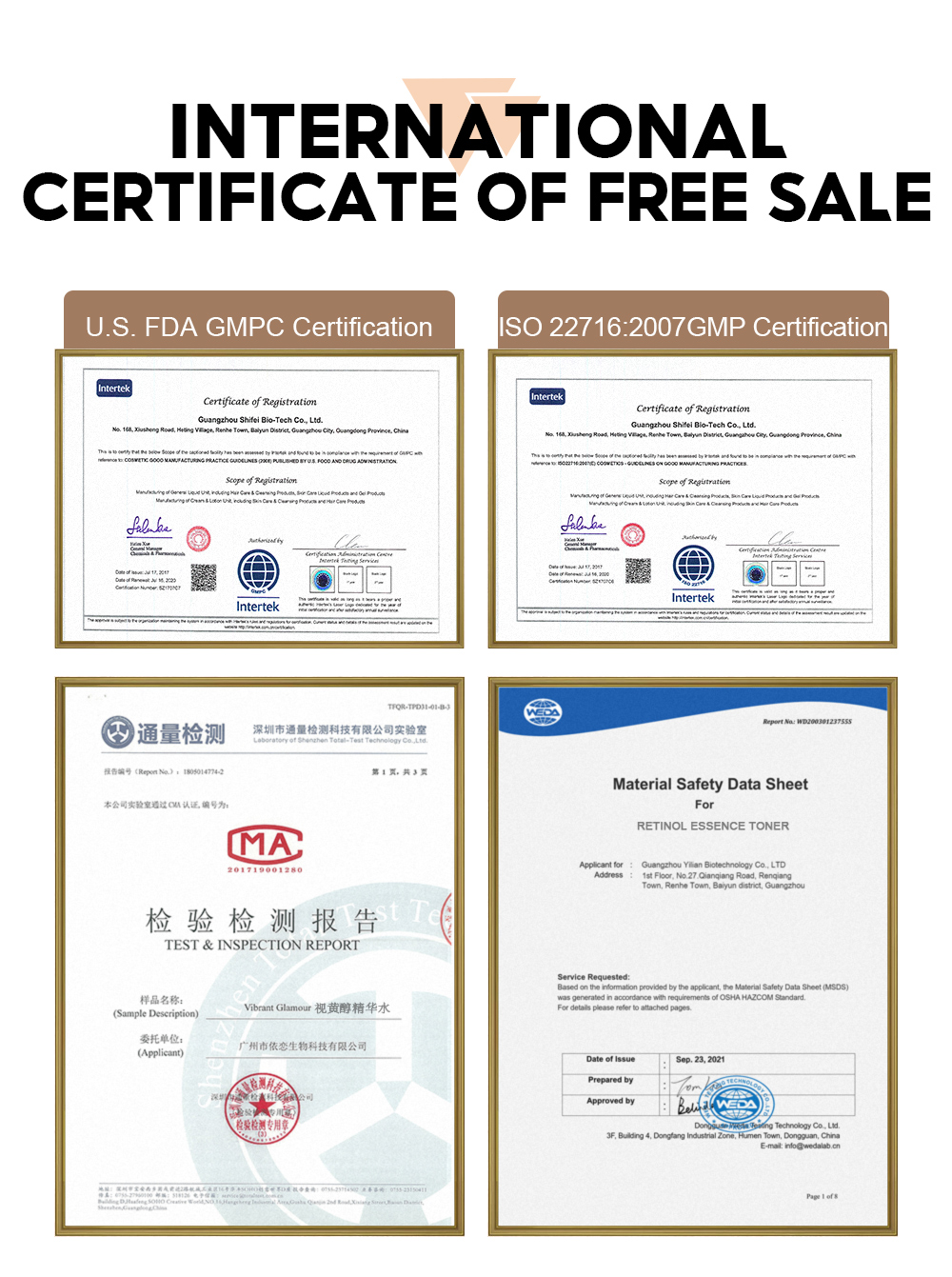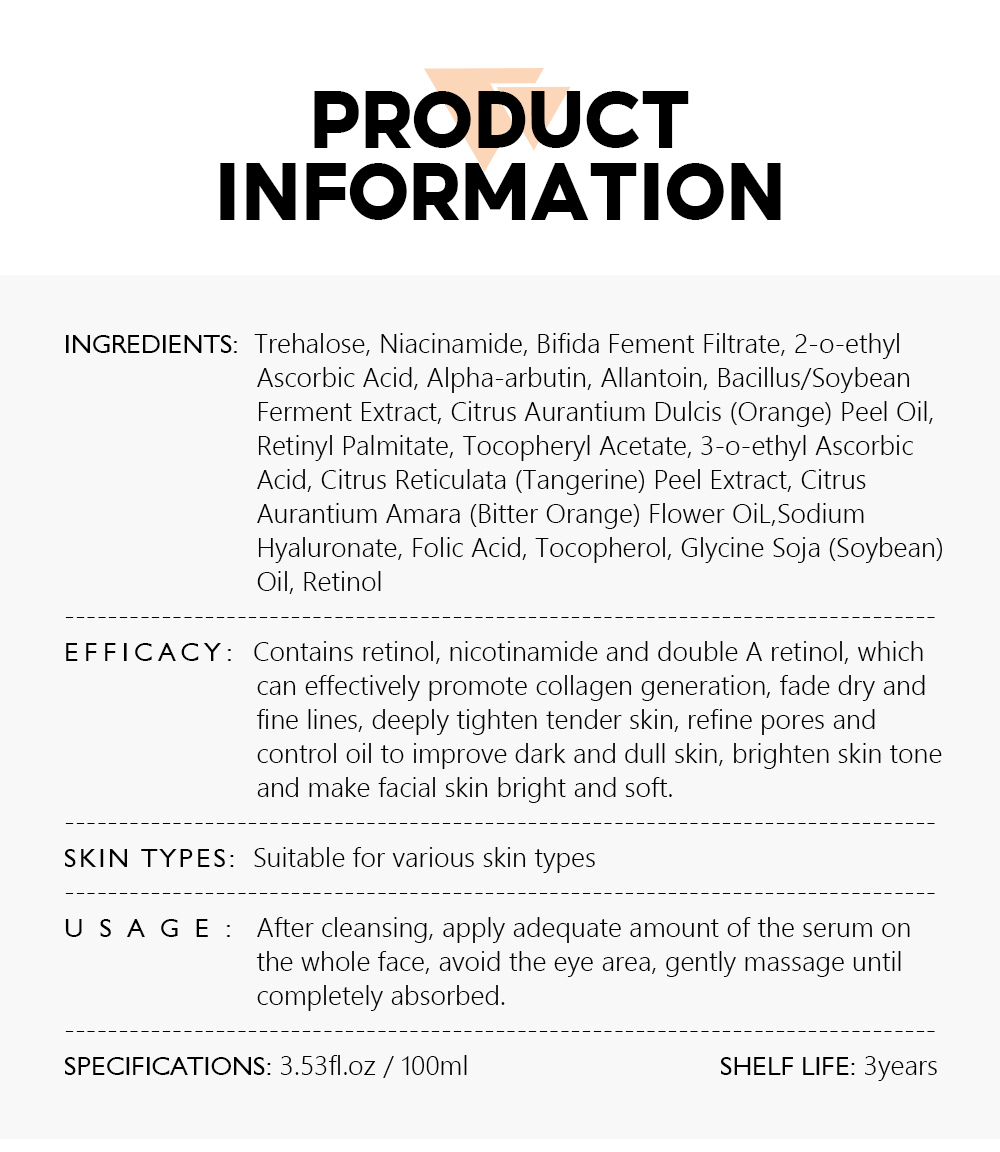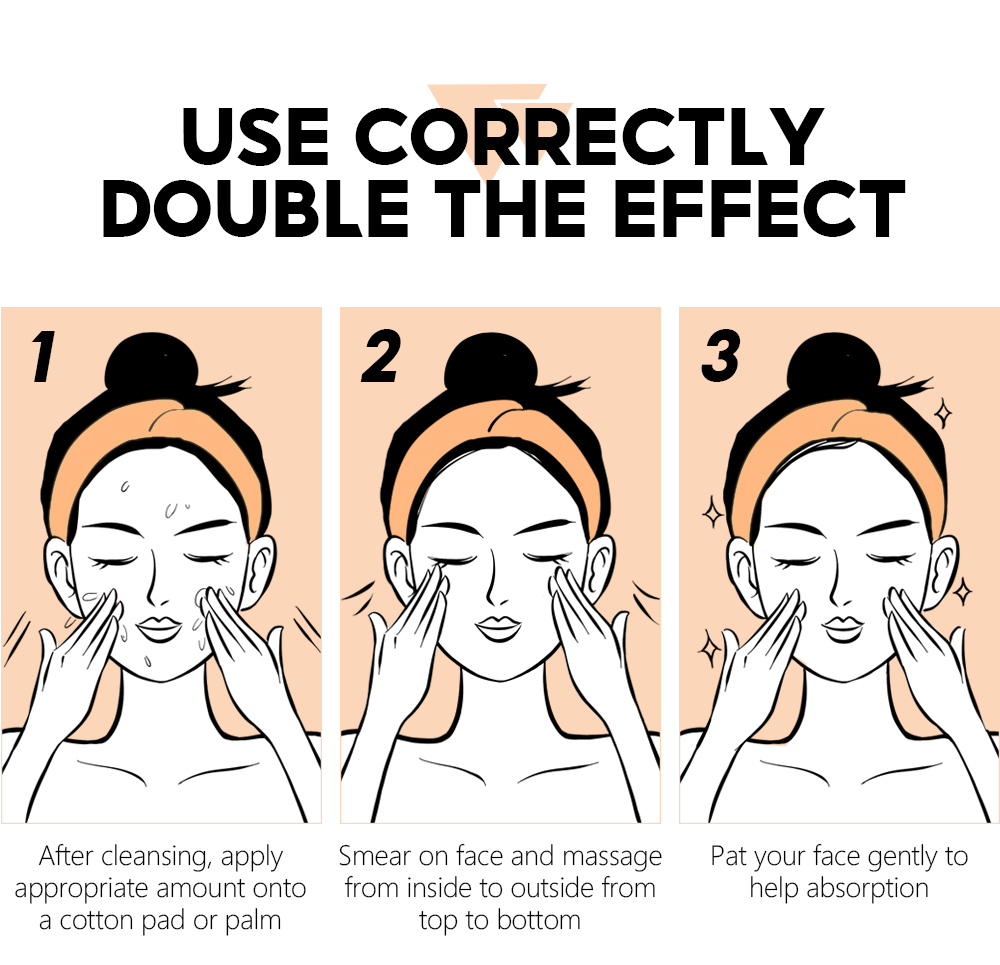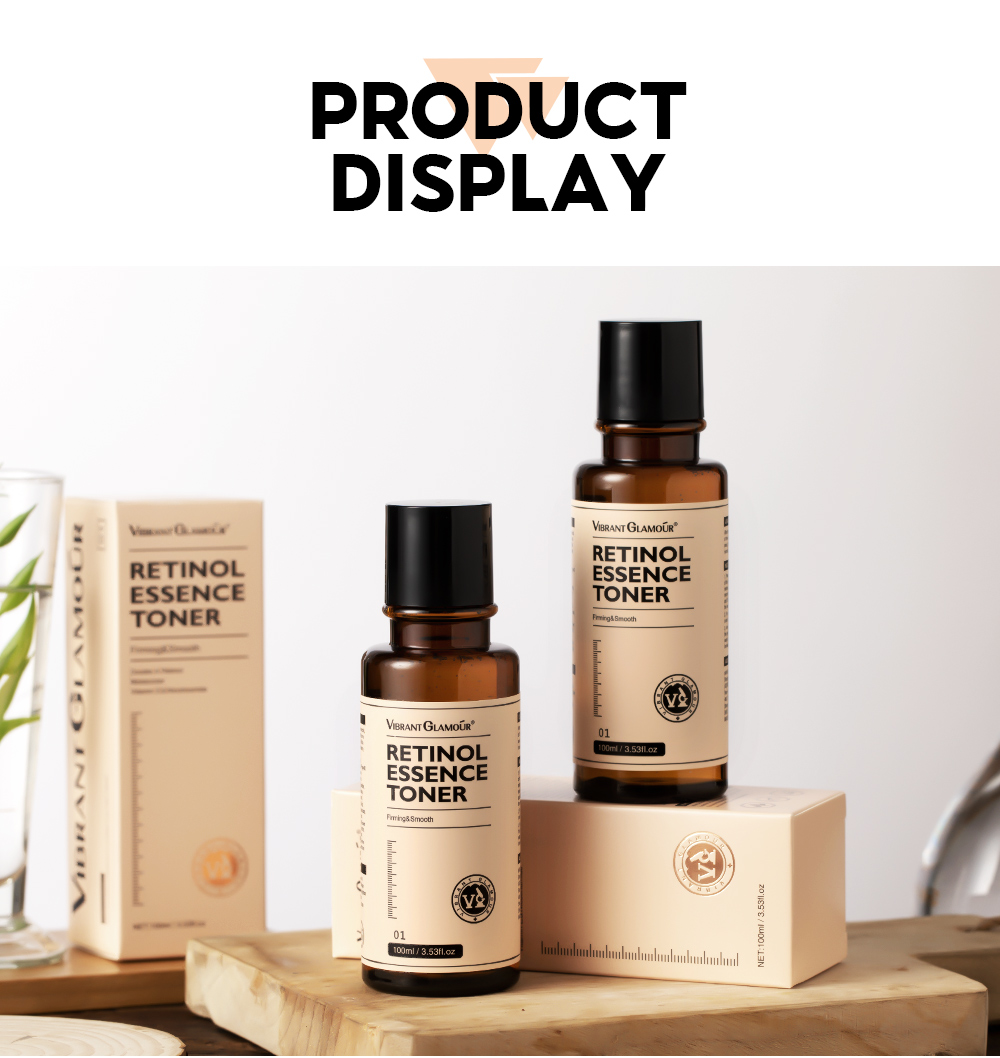 ---
Share this Product
---