VIBRANT GLAMOUR
VIBRANT GLAMOUR Ginseng Hair Growth Essence Spray 30ml
Regular price
₱499.00
₱0.00
Unit price
per
💚[ Net Weight ]  30g / 1.06 FL.OZ
💚[ Main Ingredient ] Polygonum extract, Ginseng extract, Panax notoginseng root extract, Raspberry fruit extract, Ginger, Chinese Arborvitae Twig Panthenol,Grape Seed Oil, Ceramide 3, Phenoyethanol
💚[Product efficacy]
♥ HEALTHIER & FULLER HAIR - Our nourishing formula strengthens thinning and weak hair resulting in noticeably thicker, fuller and healthier hair. Hair becomes smoother and shinier with less frizz and breakage.
♥ IMPRESSIVE HAIR GROWTH - Essy Beauty Hair Growth Oil is packed with vitamins, antioxidants and nutrients that effectively stimulate stronger and faster hair growth on both men and women.
♥ Hair Growth Oil comes in a 30ml bottle and works by naturally activating dormant hair follicle germ tissue on the scalp, promoting rapid growth and nourishment of hair due to its unique organic ingredients.
♥ 100% NATURAL INGREDIENTS: Hair Growth Oil using Ginger King, Ginseng, Polygonum, Grape Seed Oil as a raw material, they can promote the healthy development of hair and scalp, and the hair becomes dense and supple.
♥ Hair Growth Within 28 days: 2 or 3 Times fast Speed of hair growth.Dense hair, issuance, prevent hair loss; let the hair follicles to grow new hair root.Raise hair make hair smoother.
SAFE & GENTLE - Our hair growth oil is very gentle yet provides amazing results. It is non-paraben , non-cruelty, non-gluten, non-sulfate, non-parfum and non-triclosan.
💚[ Shelf life] 3 years
💚[Suitable skin ] Scope: hair growth slow, need to grow hair, dry hair bifurcate short-tempered, hair loss, hair thinning hair, long hair perm hair damage, elastic matted hair lustre, brittle hard, not smooth hair.
💚[How to use]
1. Keep your scalp dry before you use VIBRANT GLAMOUR Natural Hair Growth Essence Spray
2. Two times a day (morning and evening), spray 1ml in one time , (spray 5-6 times) Increase or reduce the dosage according to the specific condition.
3. If possible, massage for several minutes.
4. Leave it dry and for several hours before you do any thing to your hair.
5. Use VIBRANT GLAMOUR Natural Hair Growth Essence Spray continuously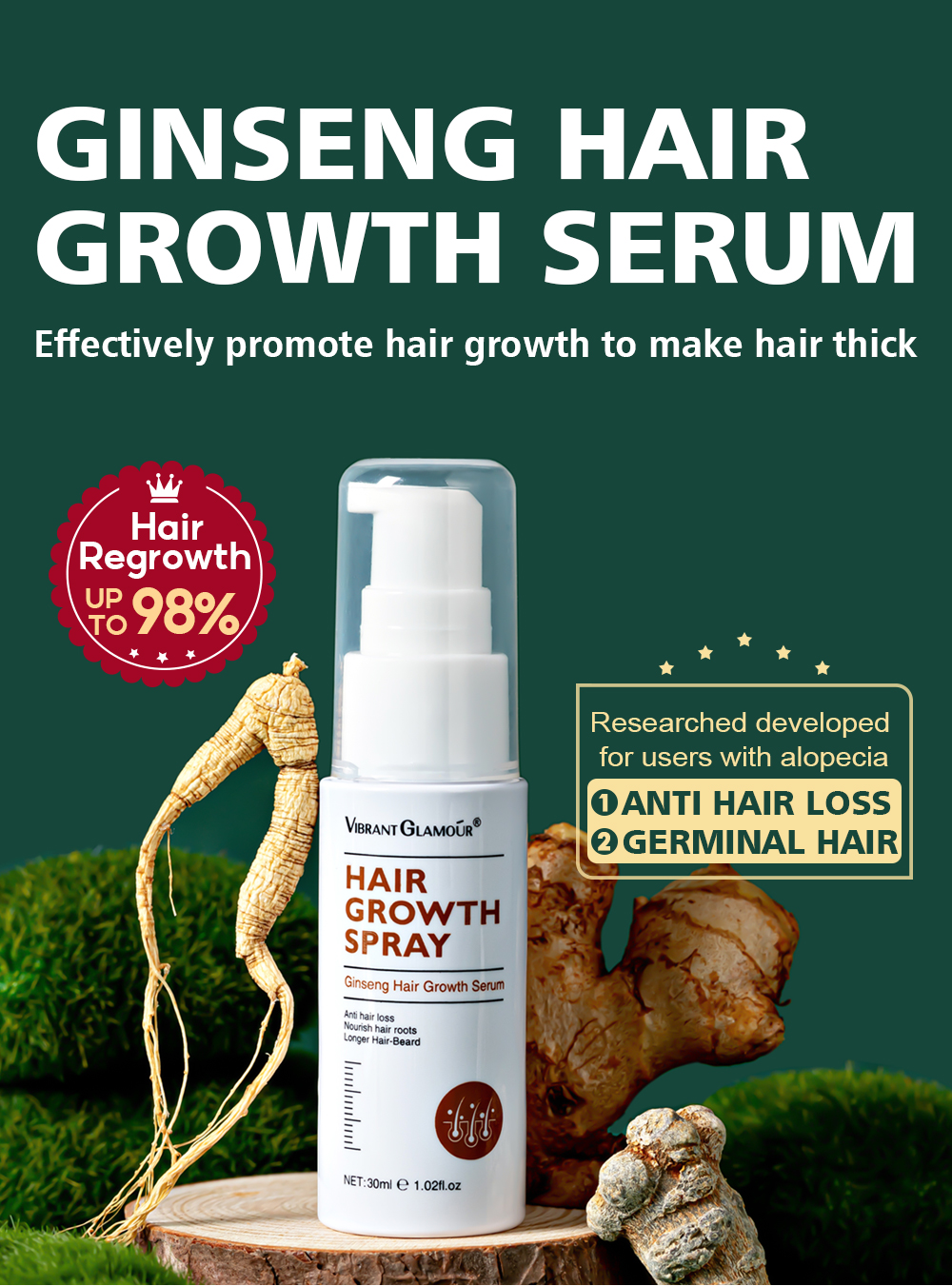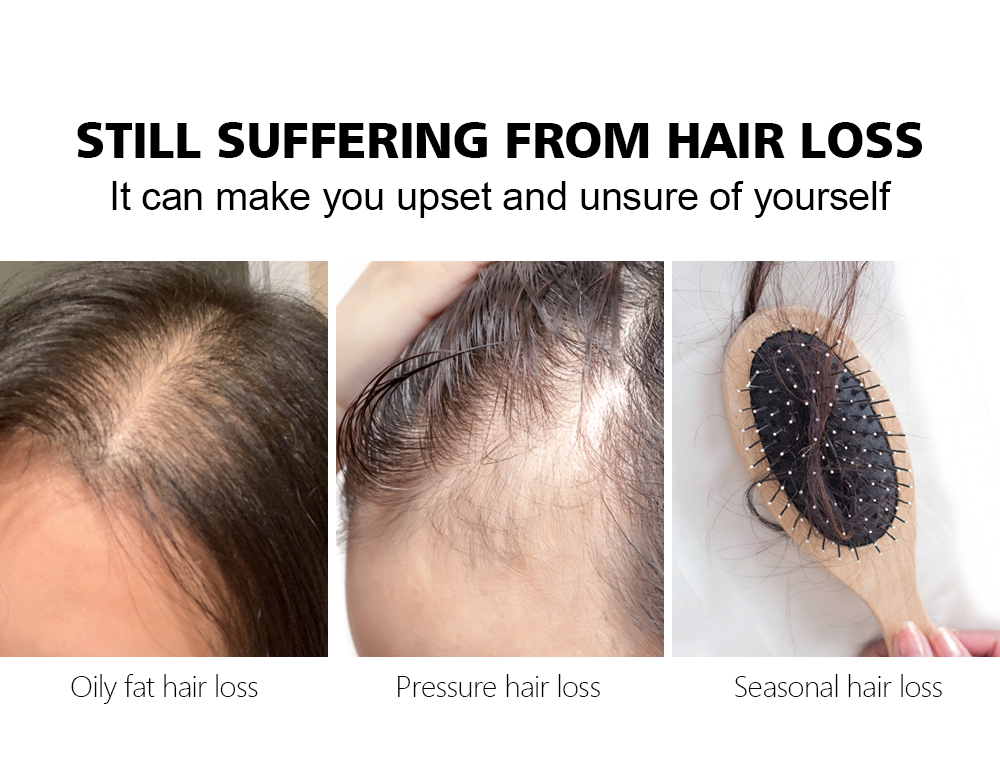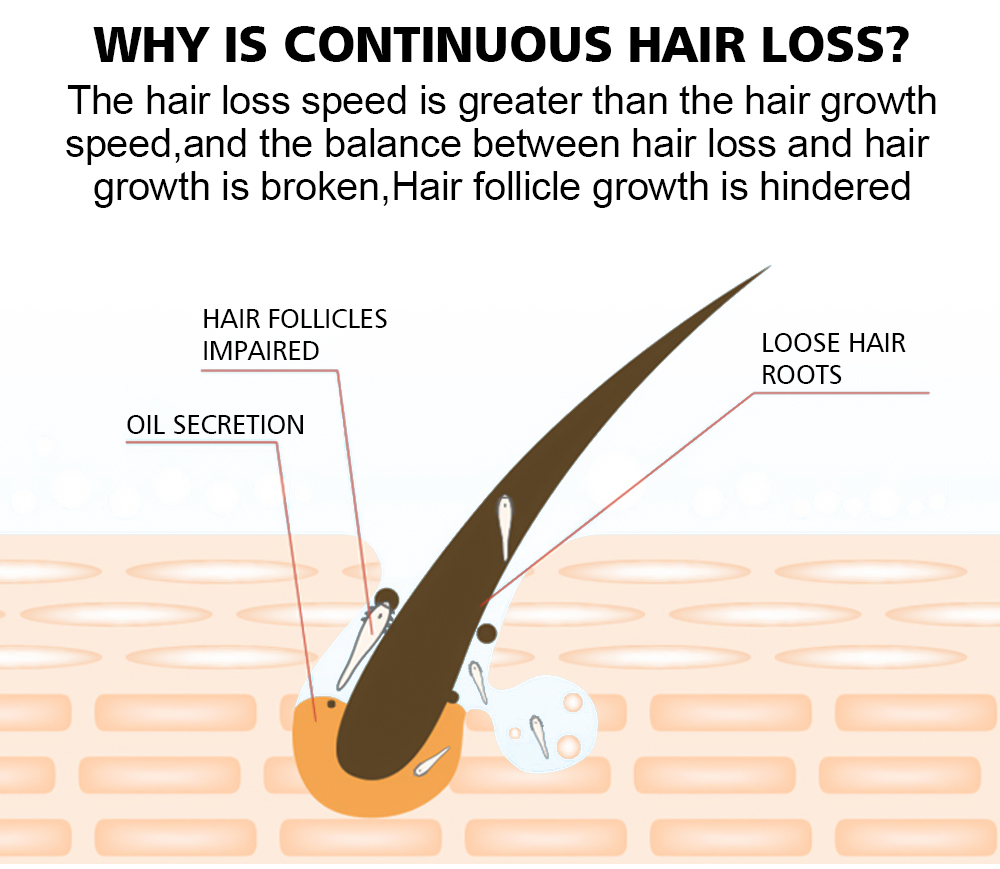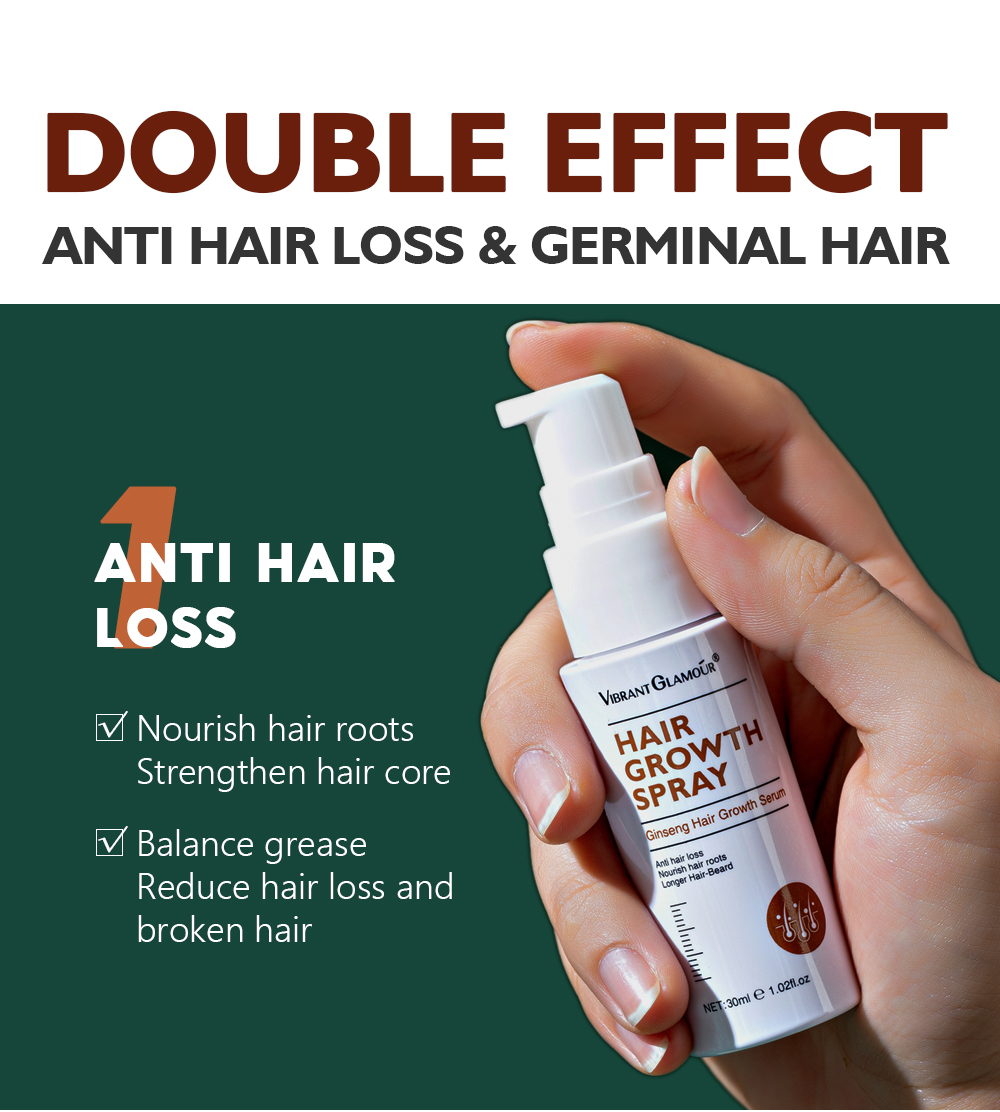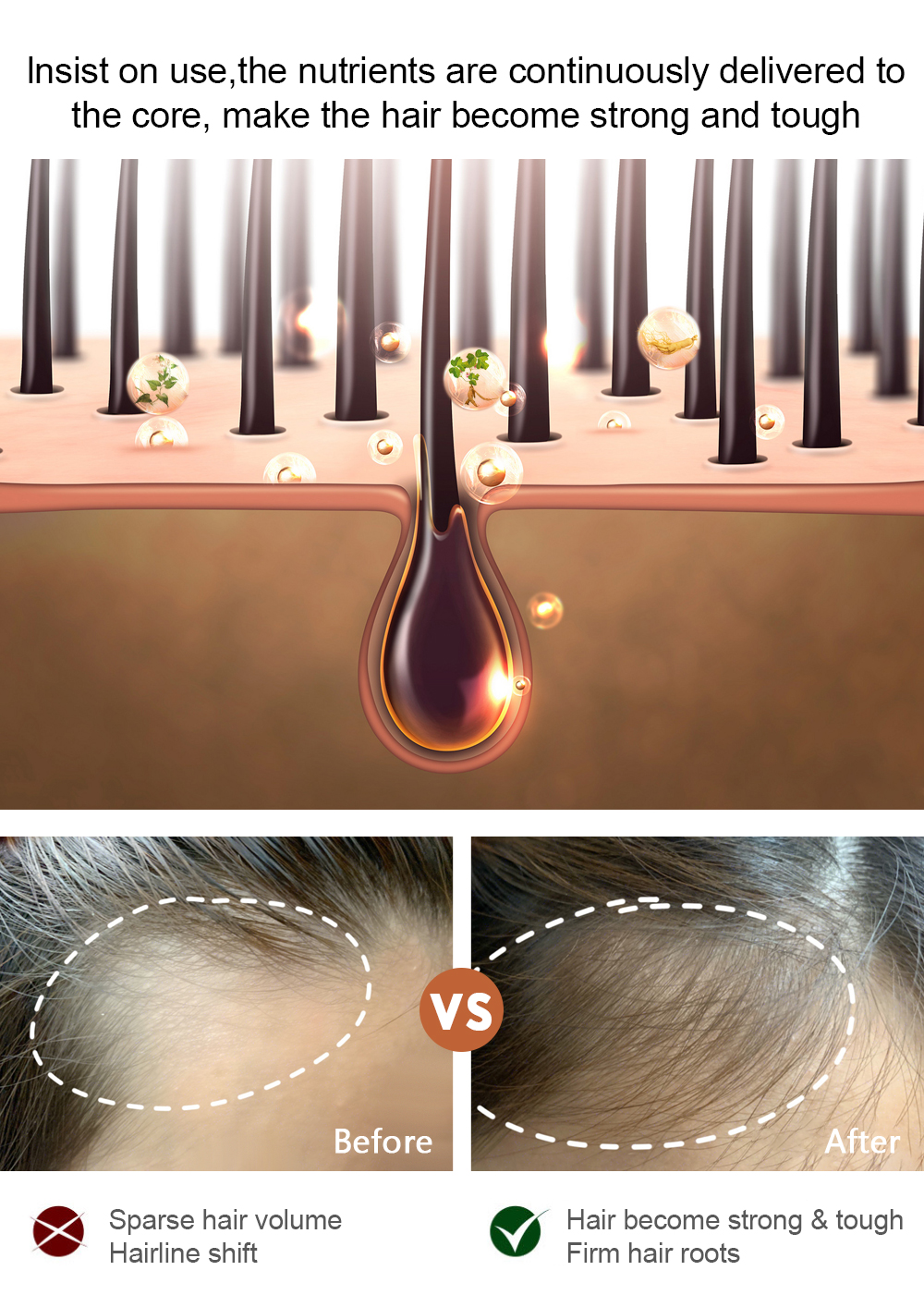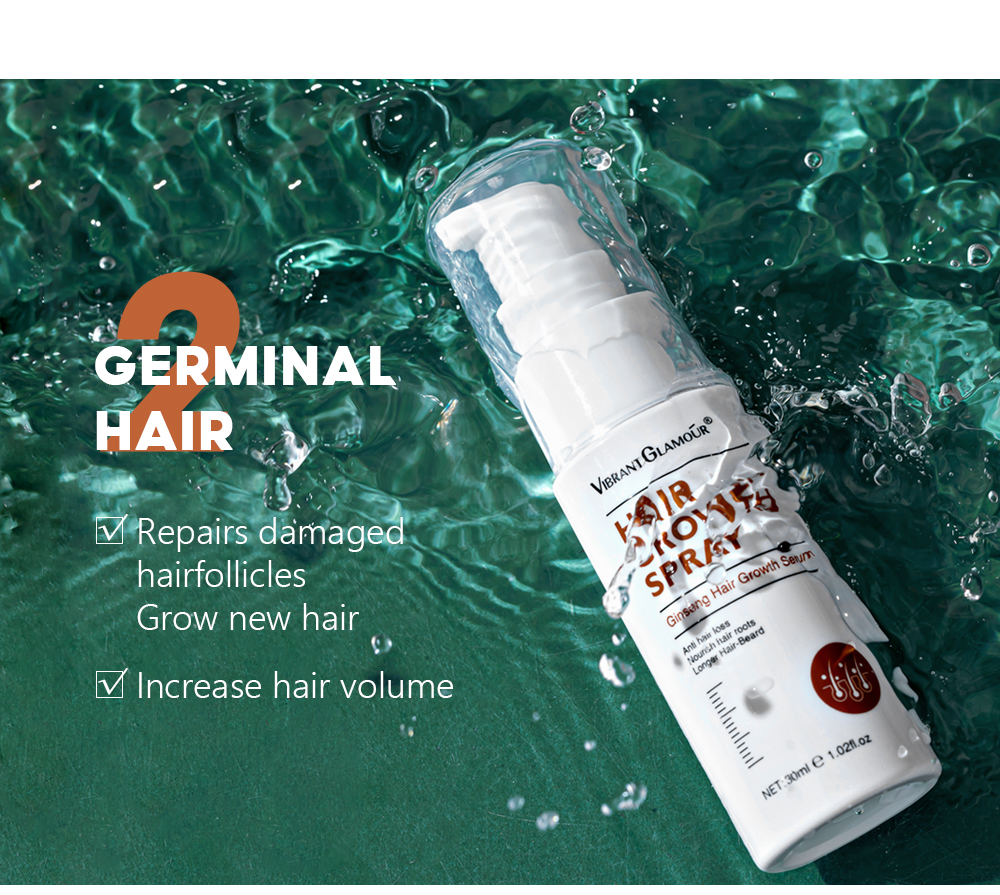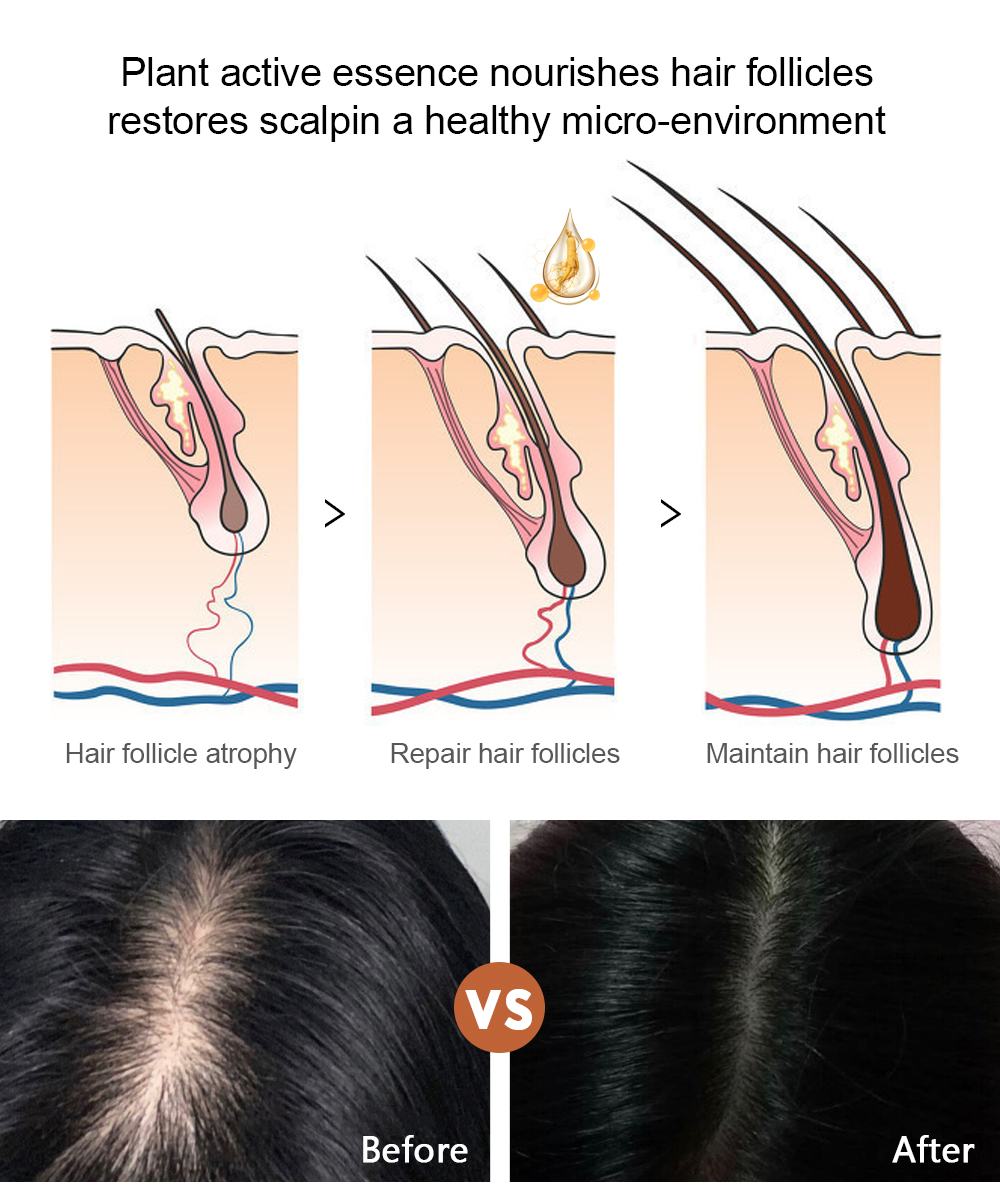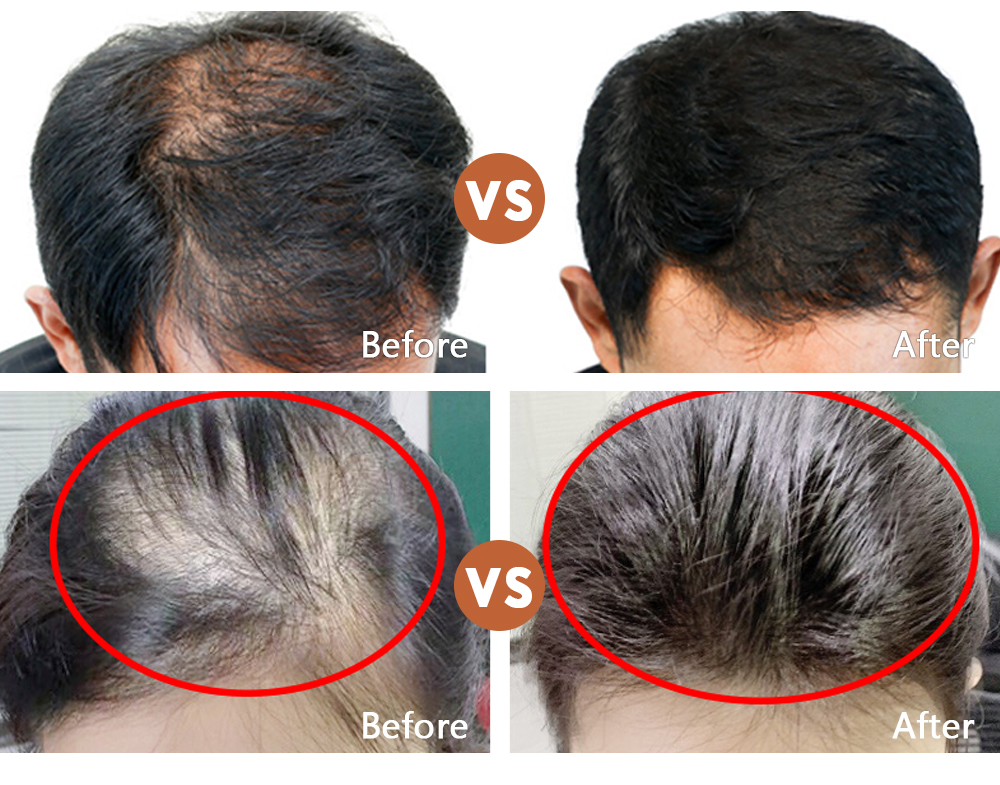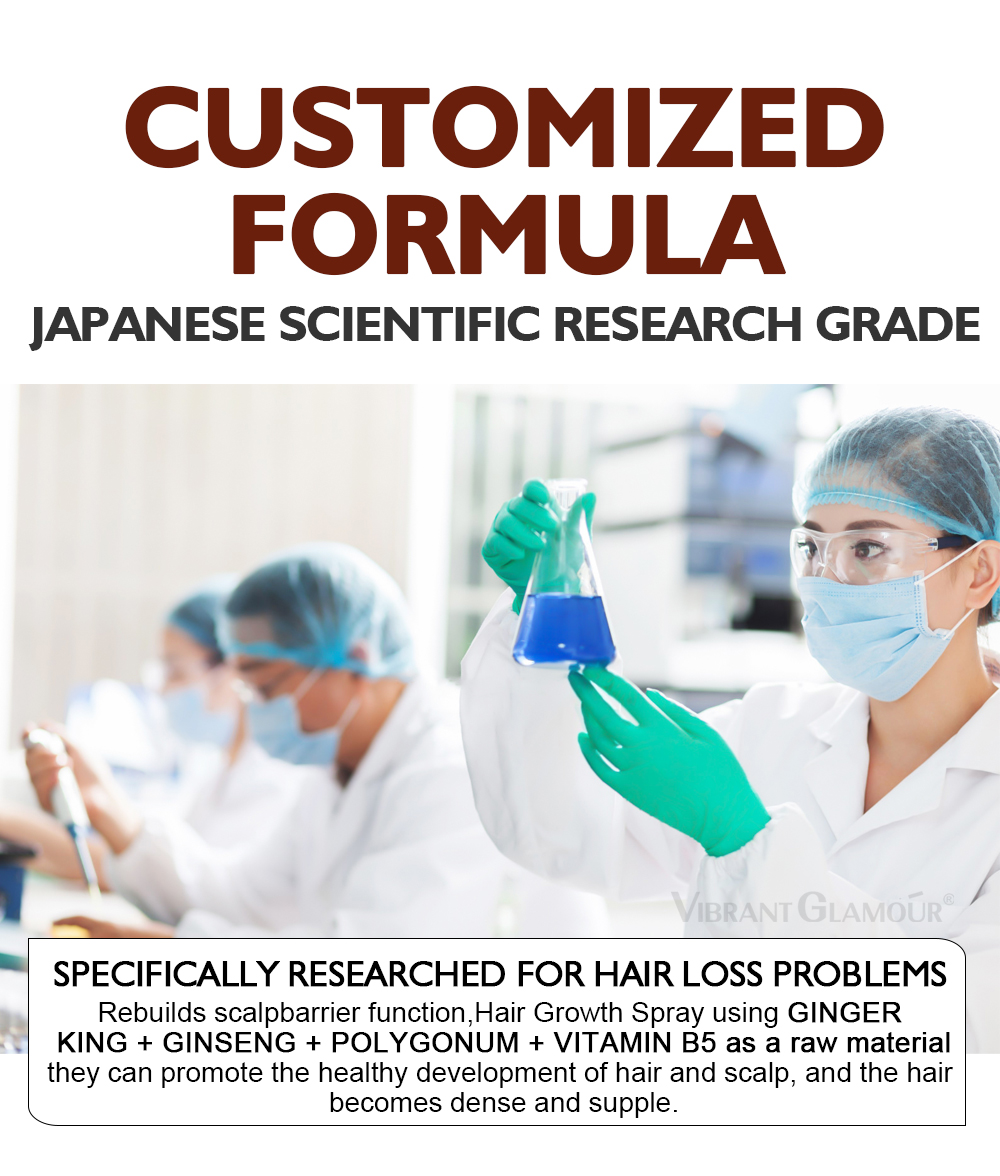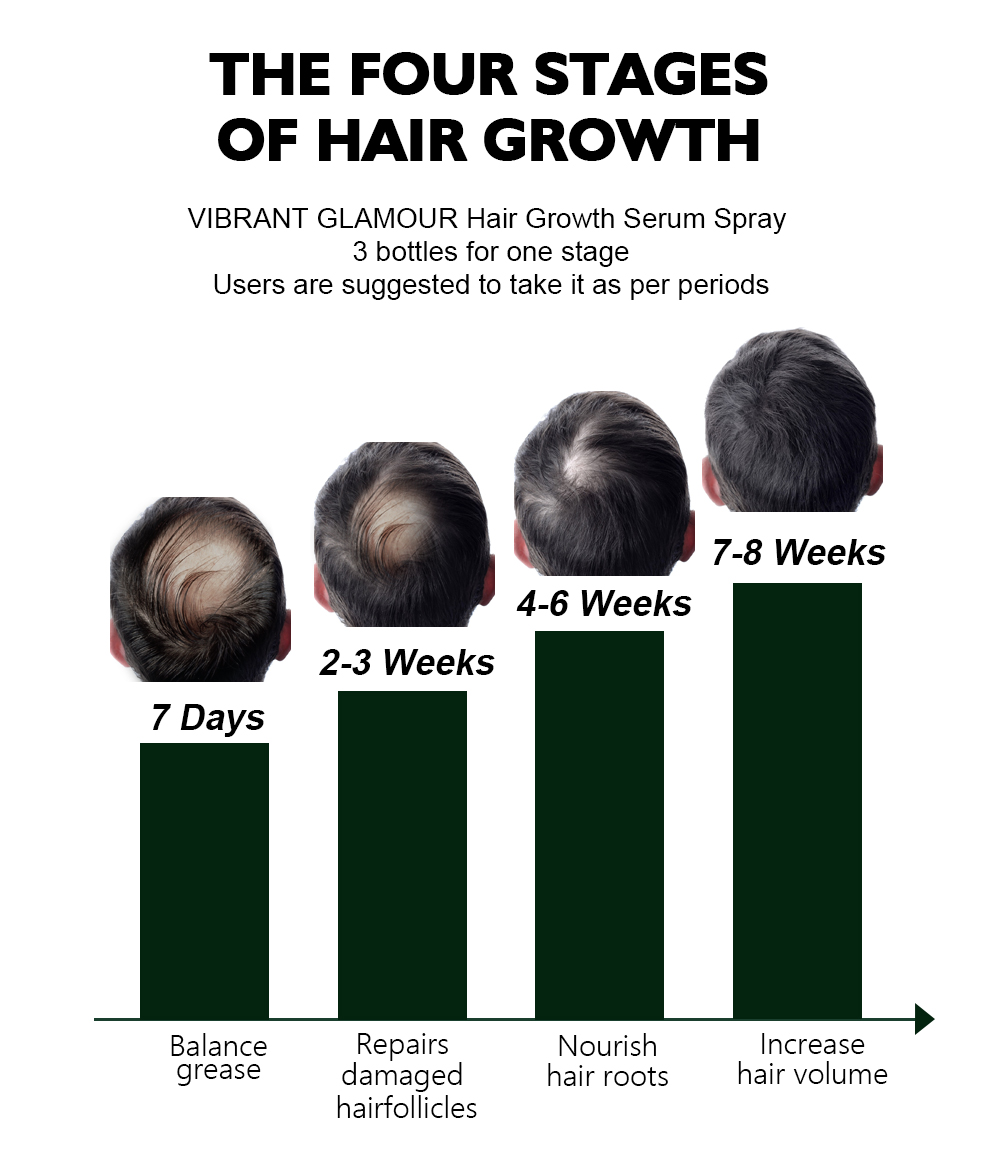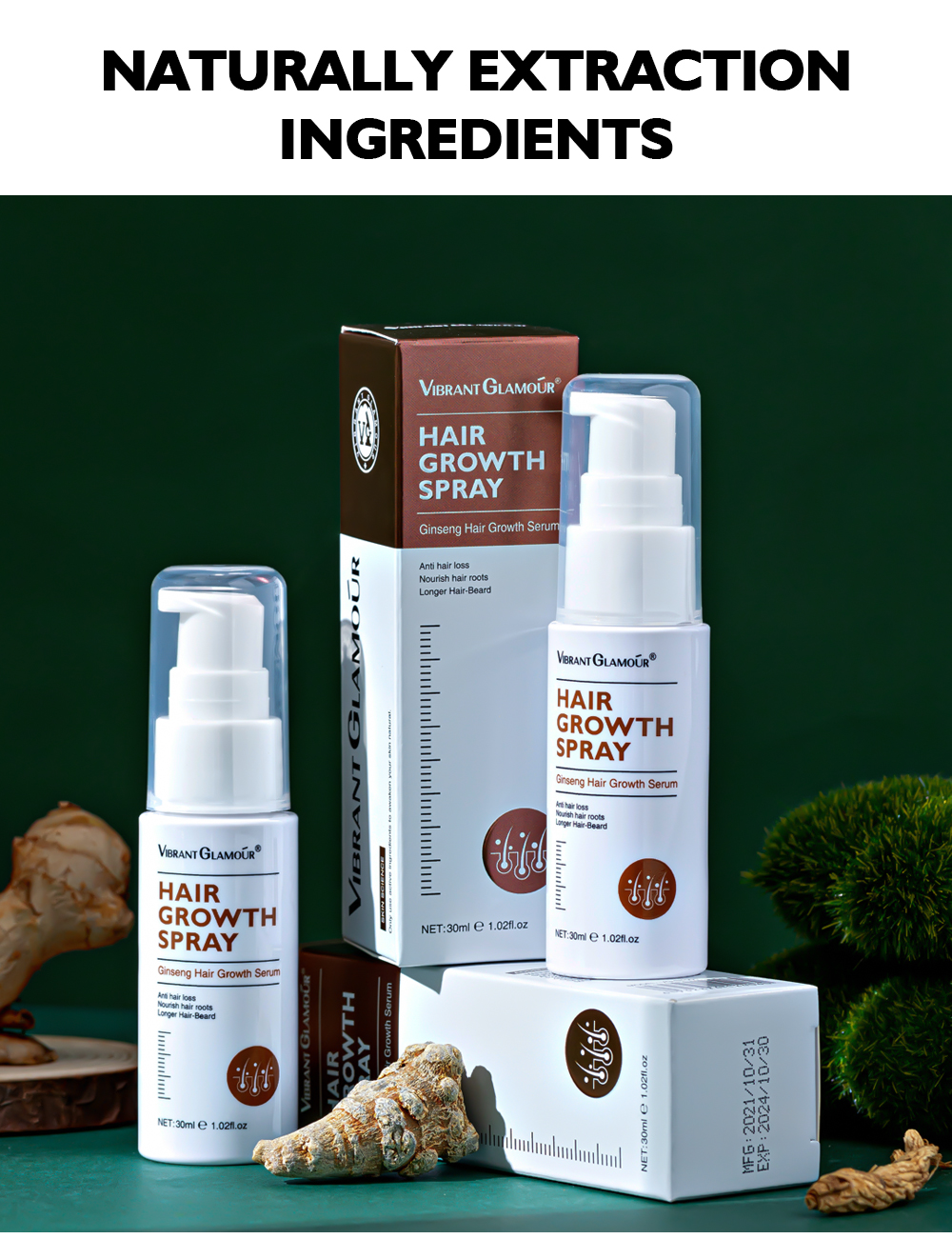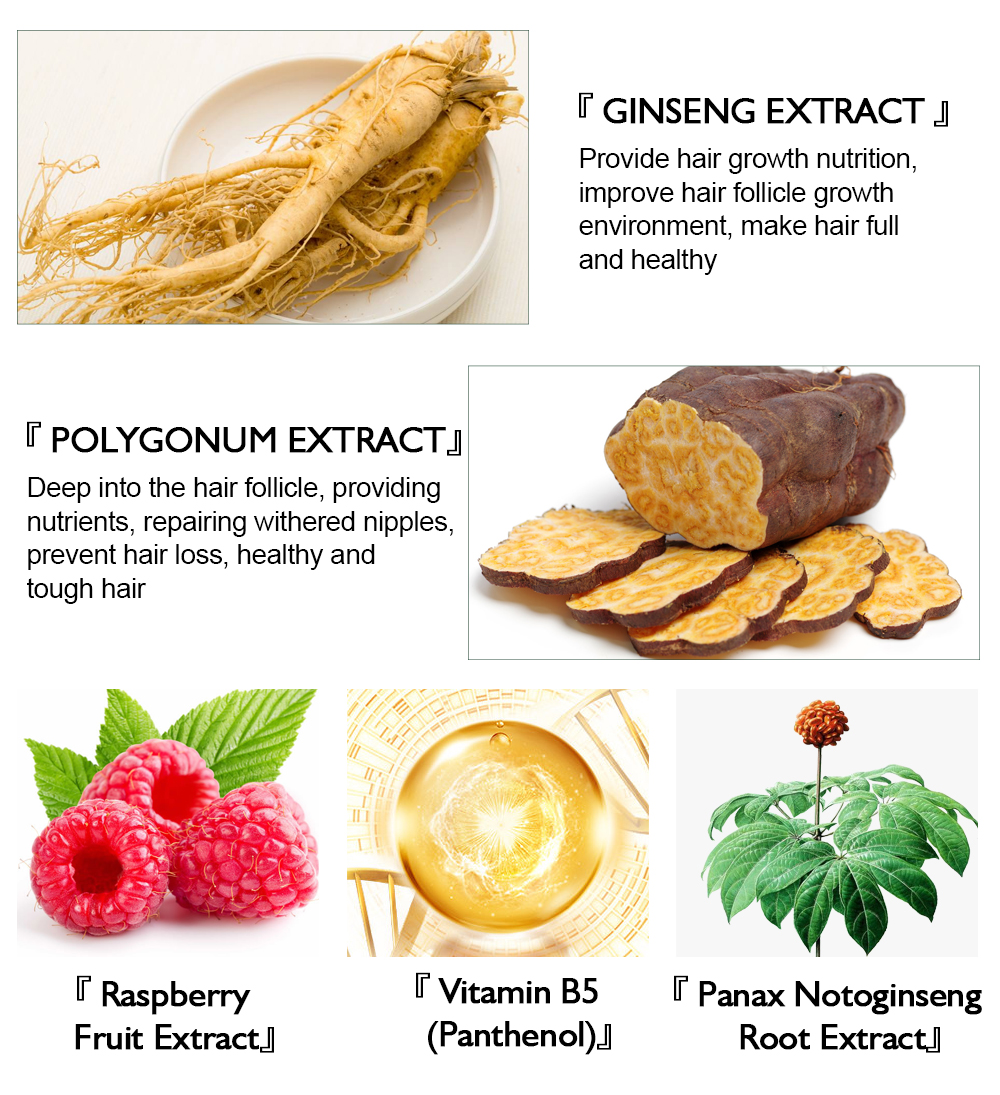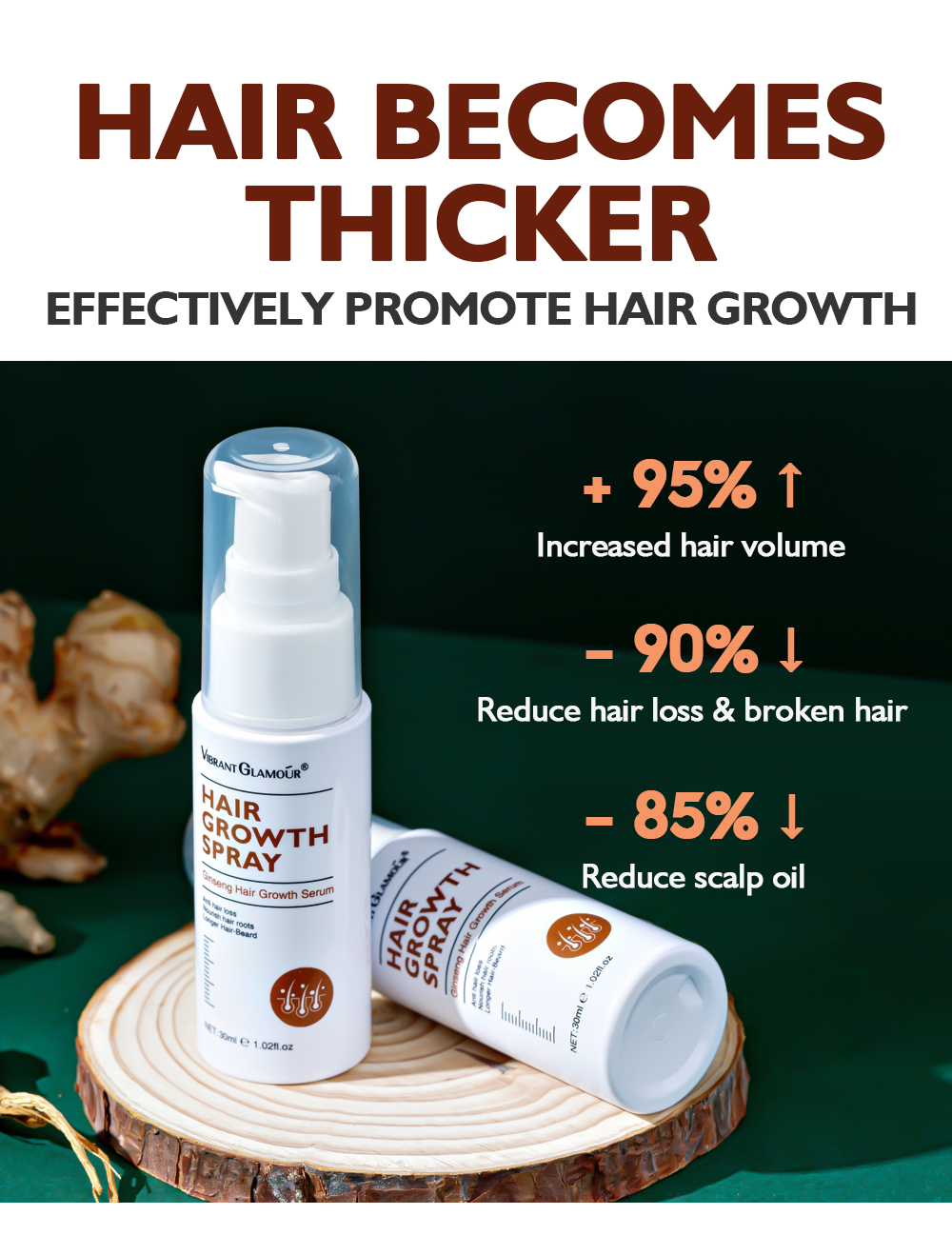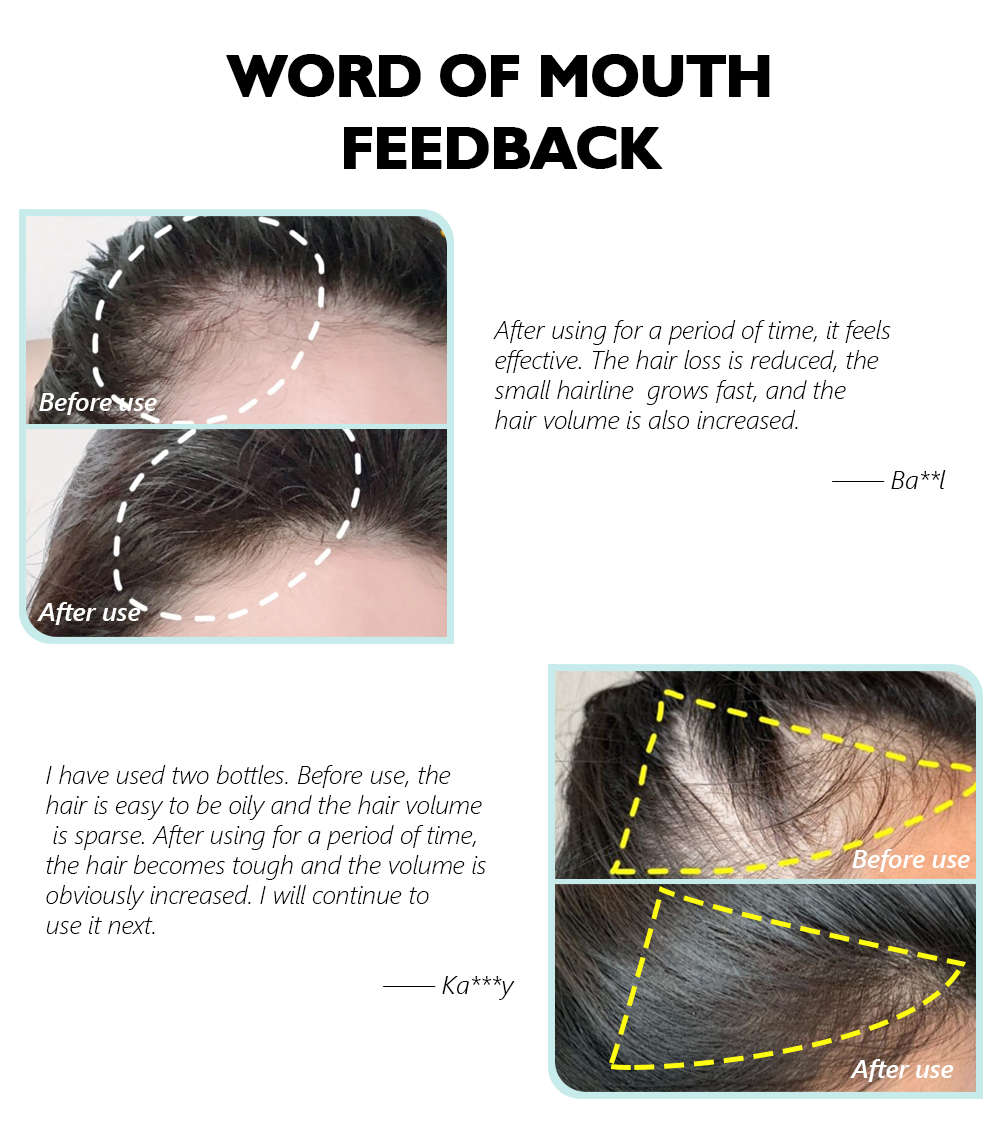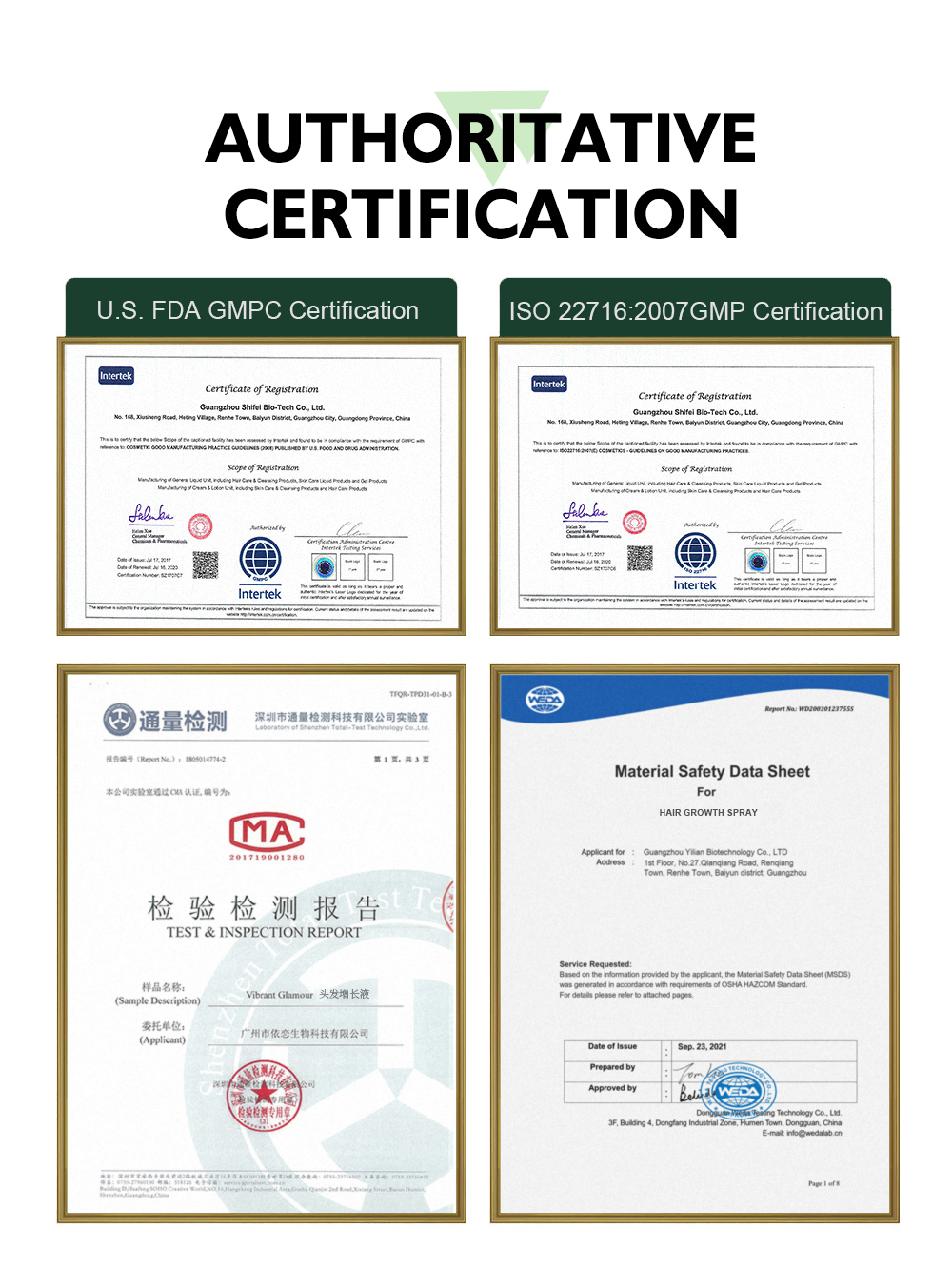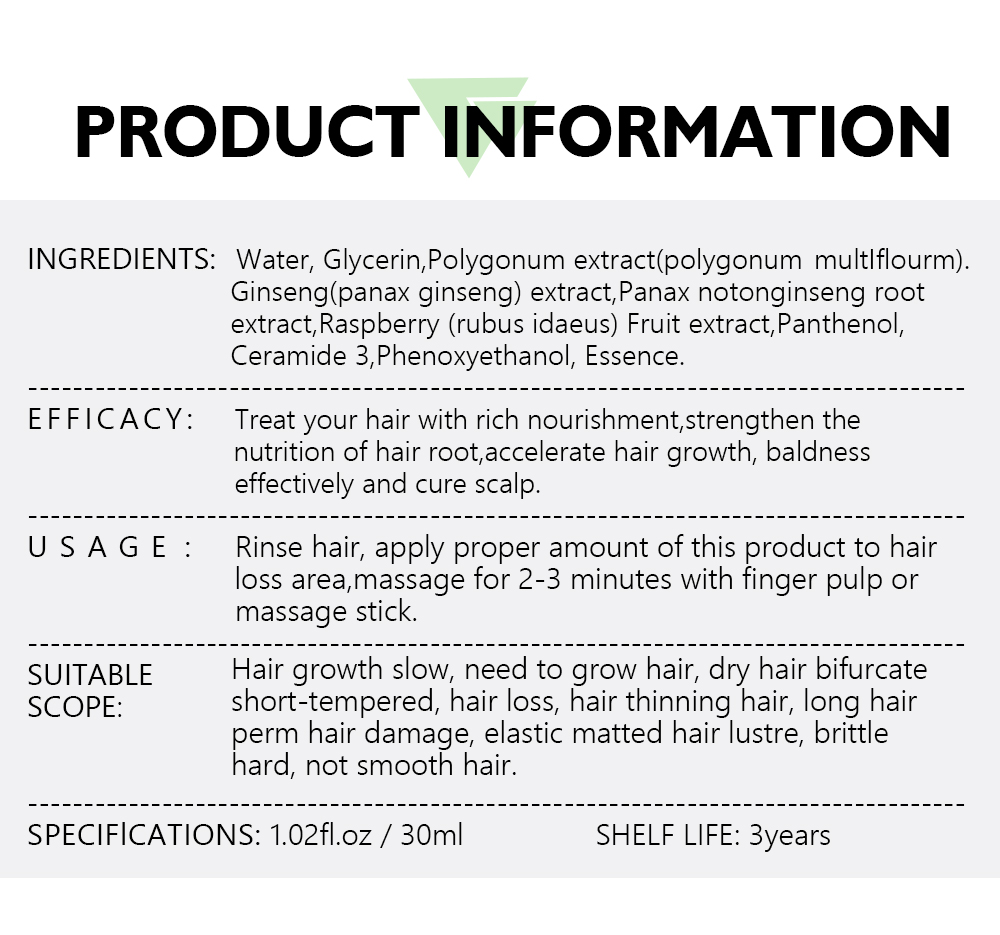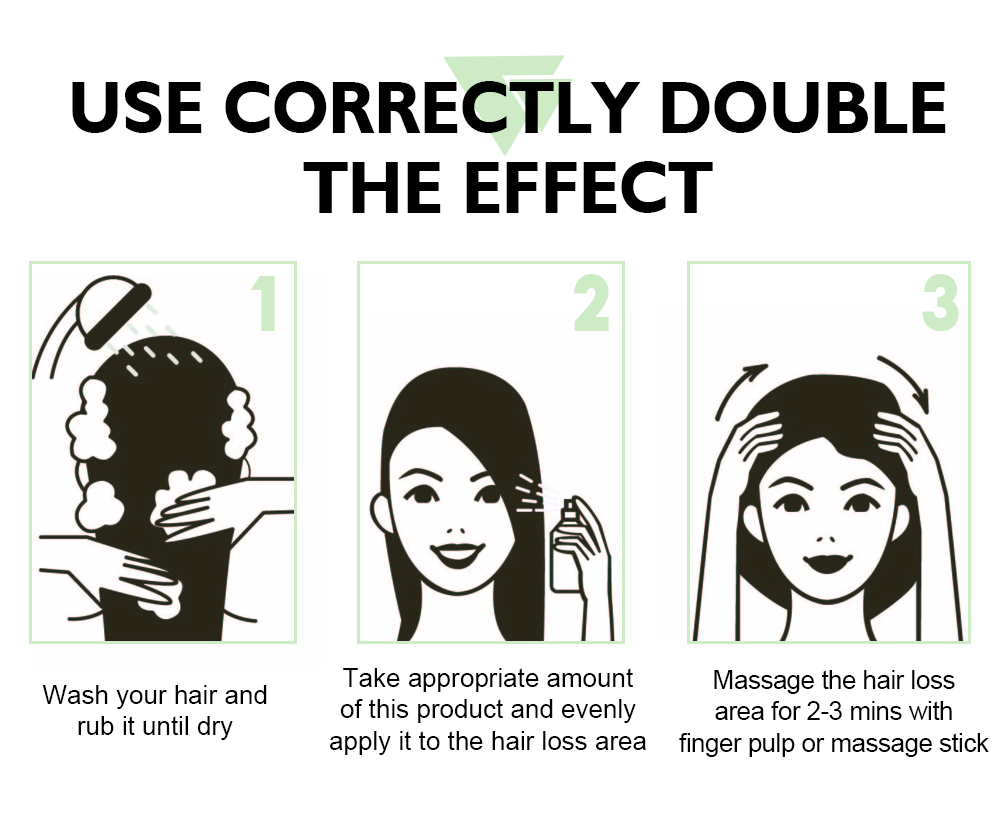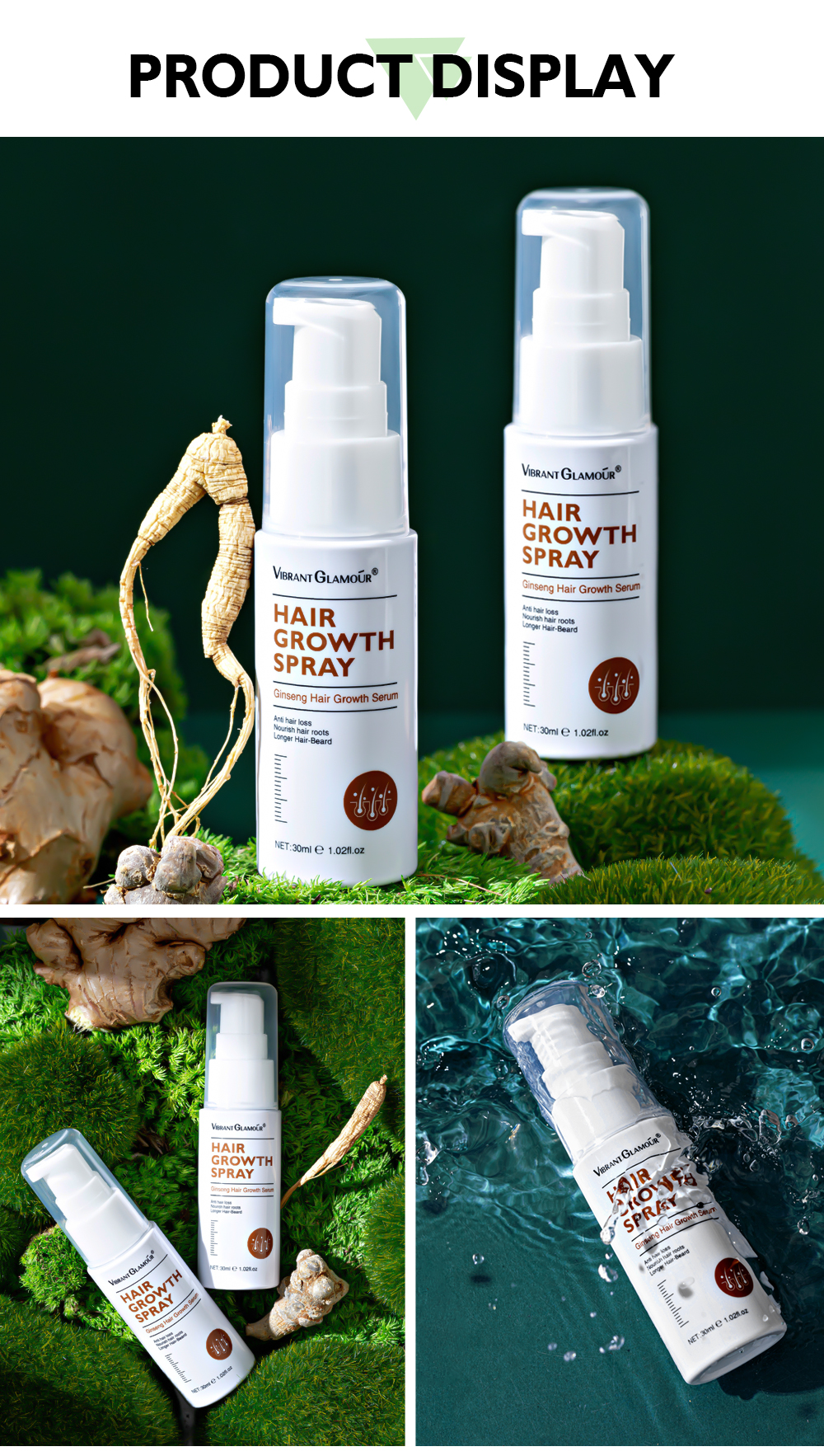 ---
Share this Product
---