VIBRANT GLAMOUR
VIBRANT GLAMOUR Fast Hair Removal Cream 100g
Regular price
₱359.00
Sale price
₱1,288.00
Unit price
per
🍀Why choose VIBRANT GLAMOUR Hair Removal Cream ?
VIBRANT GLAMOUR laboratory Research and developed under the lead of Japanese Doctor of Medicine(M.D.), formulated with Aloe vera, Chamomile Extract, Swiss Bisabolol and other moisturizing ingredients, effectively hair removal and hair growth control, gentle hair removal while deep nourishing and repairing skin,more suitable for Asian skin.
🍀[Product Name]VIBRANT GLAMOUR Fast Hair Removal Cream Unisex Painless Depilatory Cream Armpit Legs Private Area Quick Hair Removal Hair Growth Control Soothing Repair Skin Care 100g
🍀[Net Weight]3.53FL.OZ/100g
🍀[Main Ingredients]Aqua、Bisabolol、Aloe Barbadensis Extract、Chamomile Extract、Hamamelis Virginiana、Cetearyl Alcohol、Mineral Oil.
🍀[Effect]Effectively remove hair, moisturize and nourish skin at the same time, making skin smooth and delicate.
🌸1.Natural aloe extract---Deeply nourishing, long-term moisturizing and repairing skin.
🌸2.Chamomile extract---Permeate pores, delay internal hair growth, make hair thinner after using.
🌸3.Swiss bisabolol---Effectively reduce skin irritation by 81%, rest assured for sensitive skin use.
🌸4.Witch hazel extract---Improves skin dryness, soothes skin and does not damage hair follicles.
🍀[Shelf life] 3 years
🍀[Suitable skin]It can be used for different parts including arms, legs, armpits, private parts, etc.(if you need to use it again, please wait for 72 hours for next use. )
🍀[How to Use]
1.Use hot towel or hot-water bath first after soften the hair, then apply hair removal cream evenly to the hand, armpits and legs to keep the thickness about the size of a coin, the waiting time depends on the individual hair thickness (recommended to wait for 3 to 10 minutes for best result),
2.Observe status of hair, if the hair becomes curly, wipe it off with a towel or gently scrape it off with a scraper against the direction of hair growth, then rinse thoroughly with water.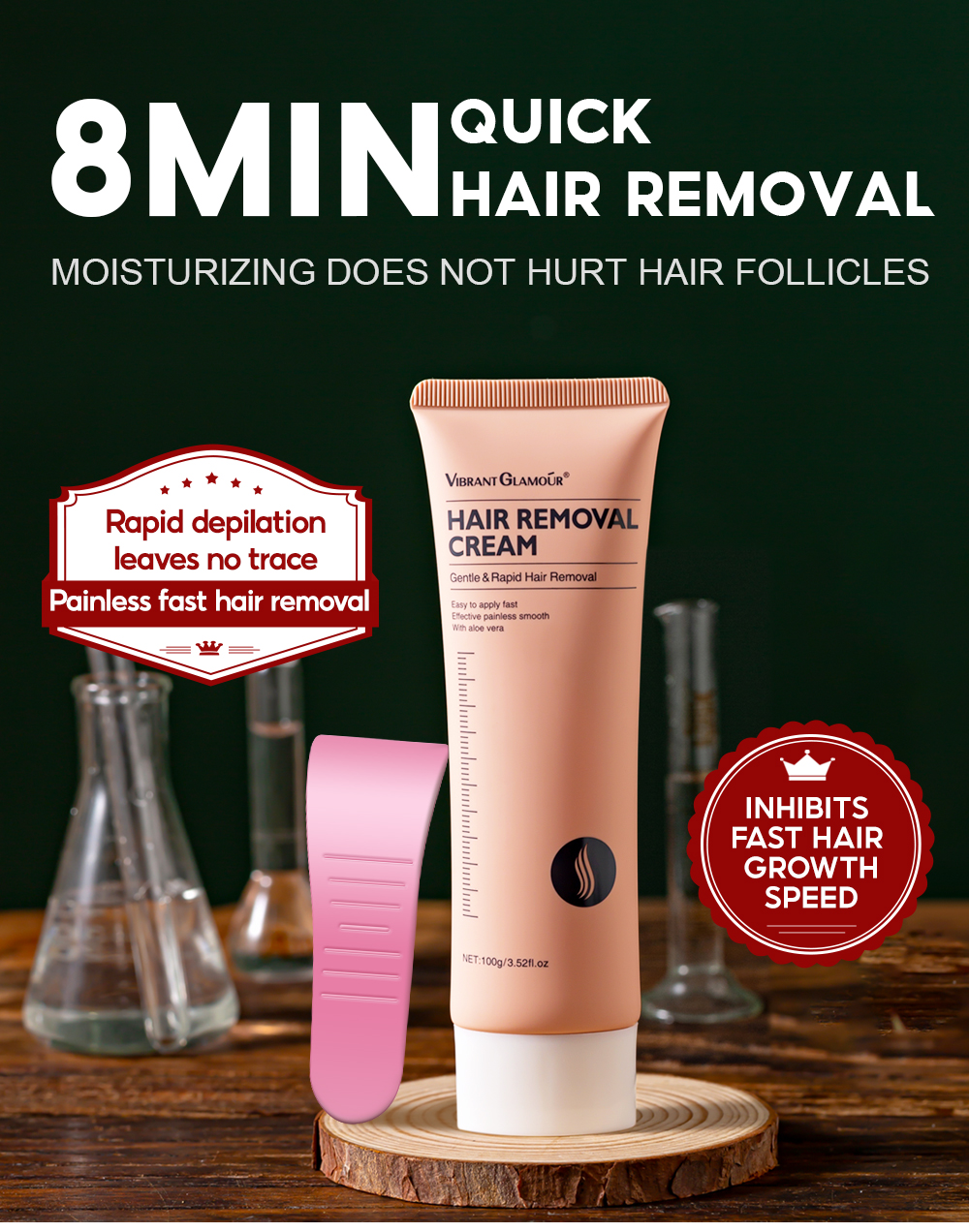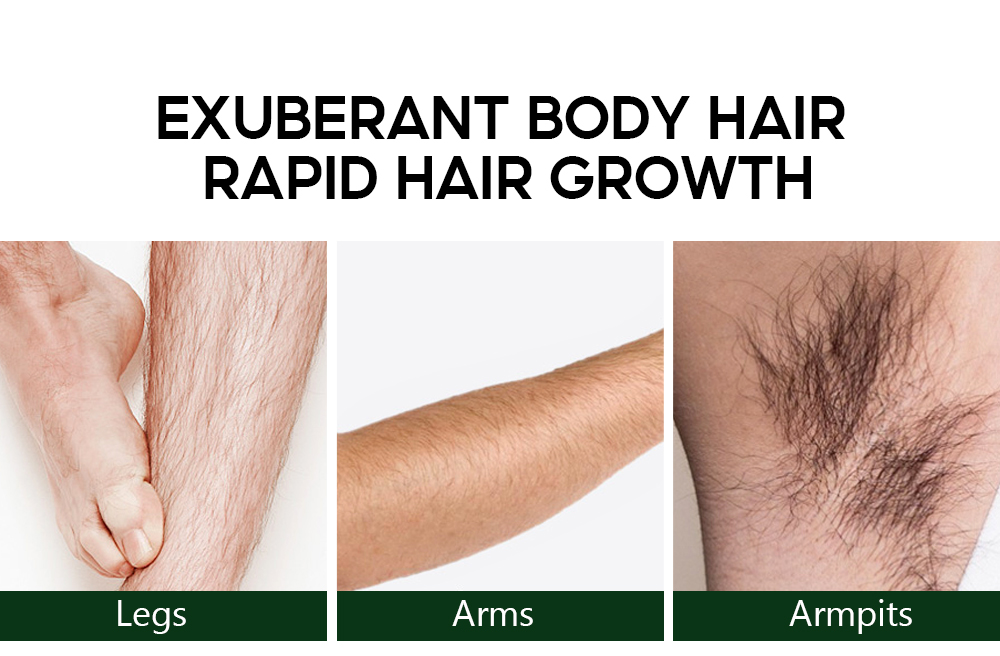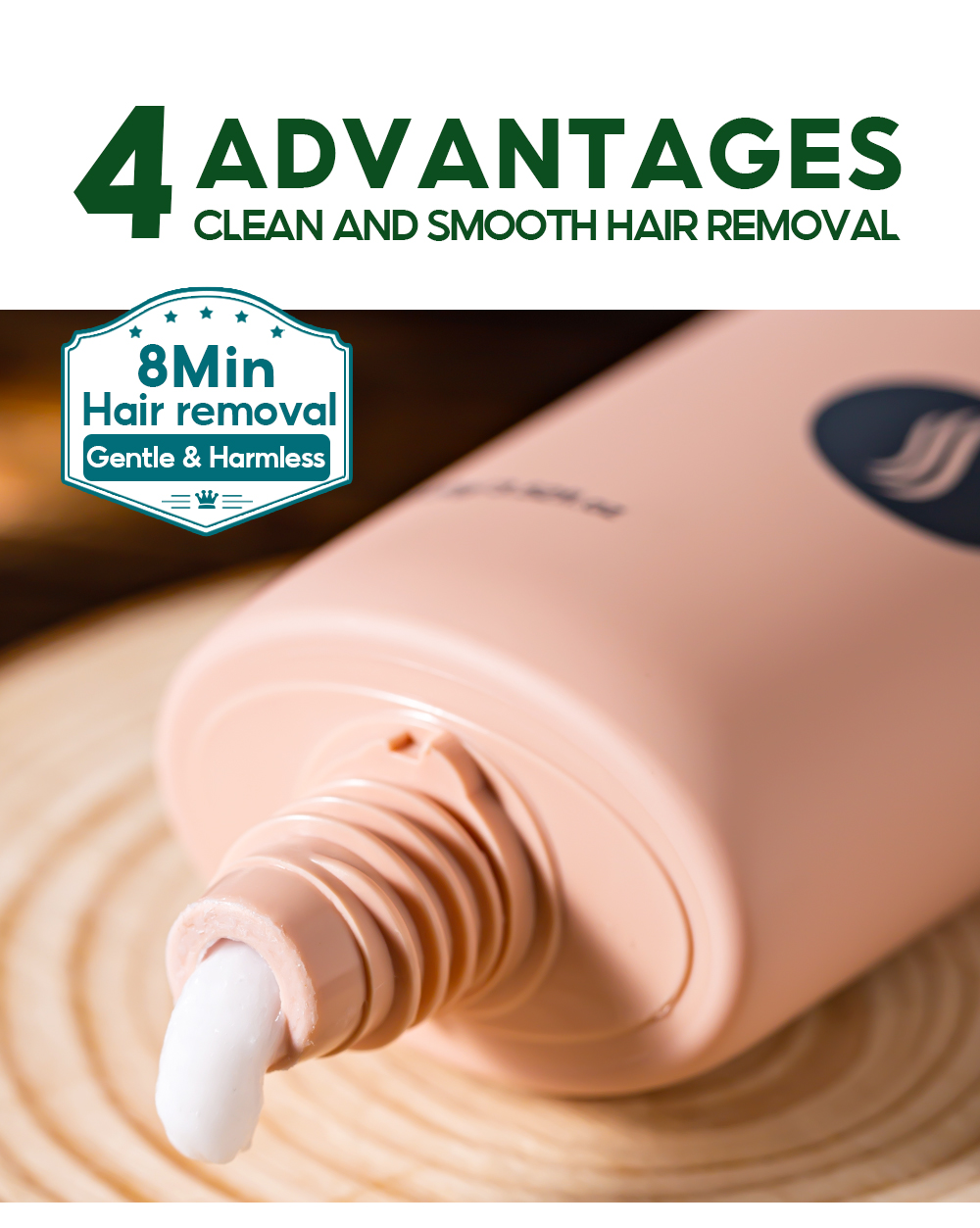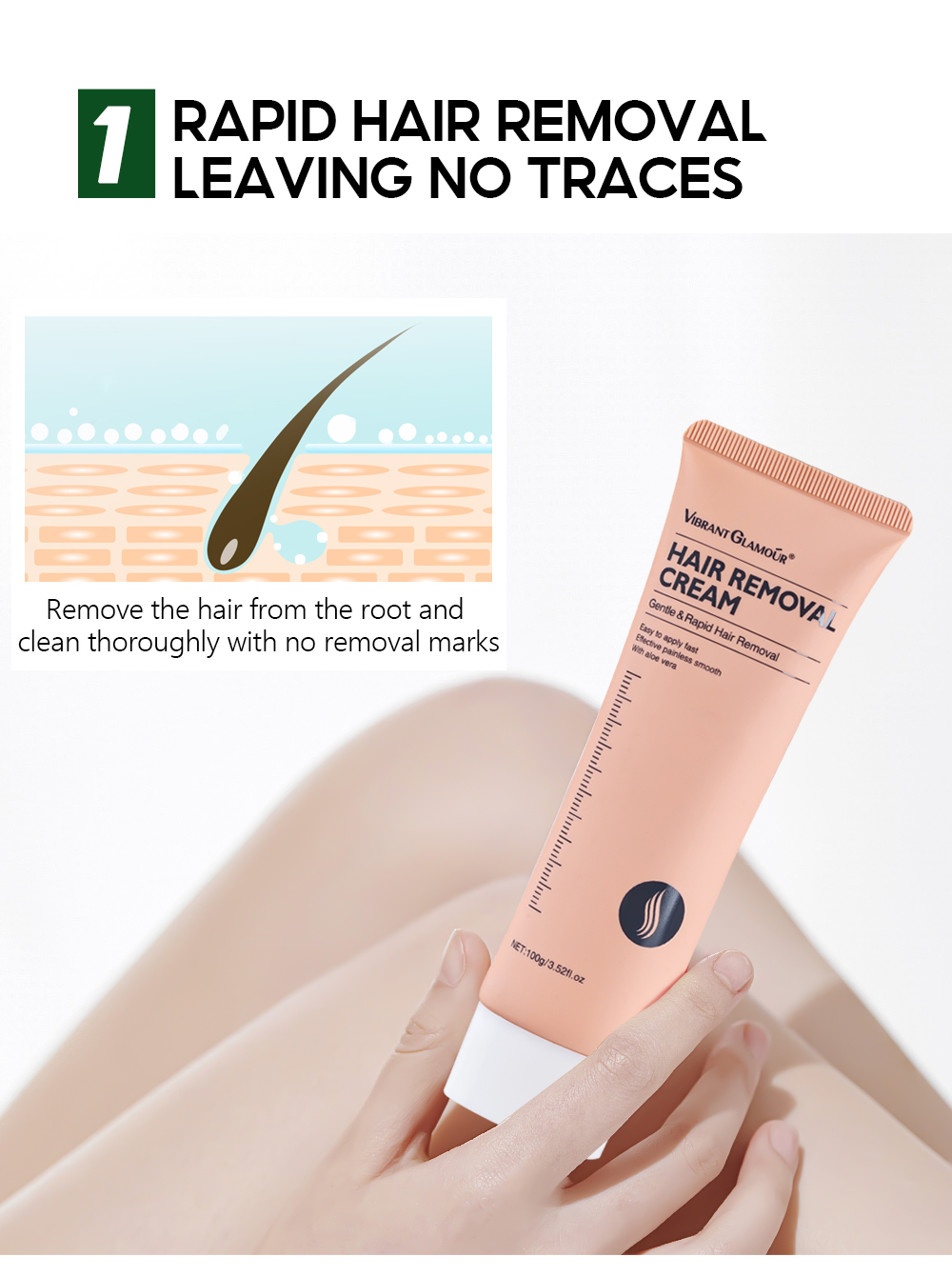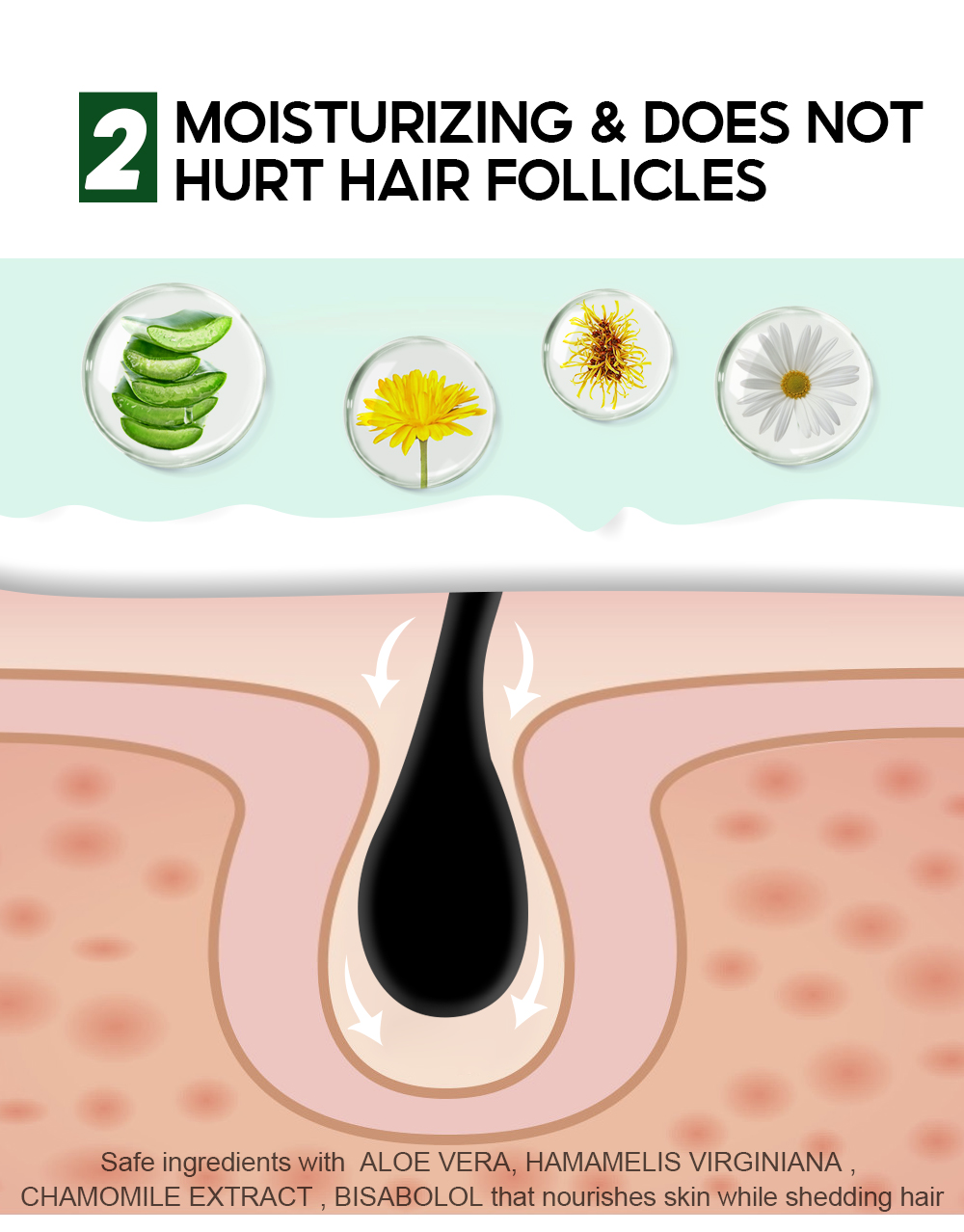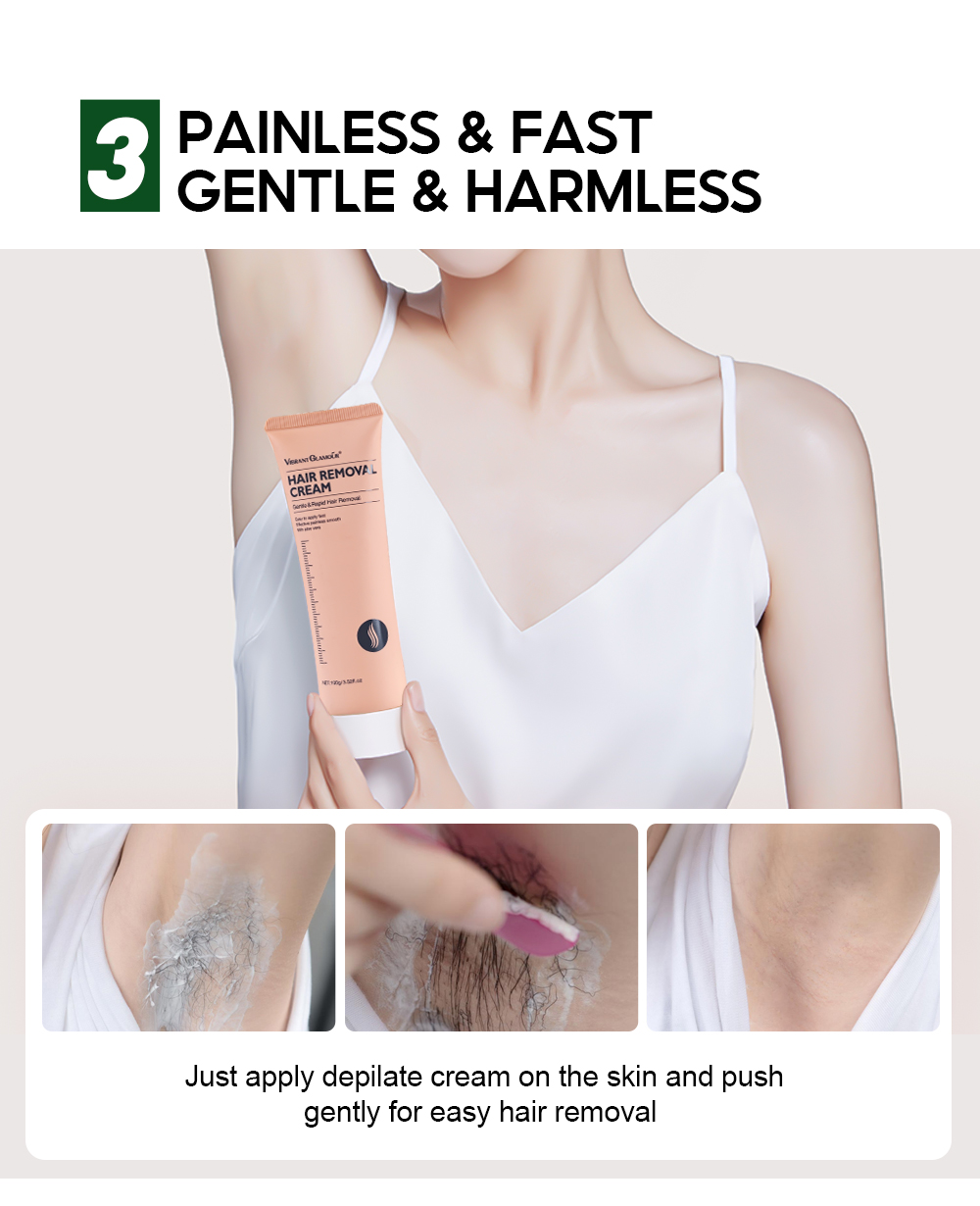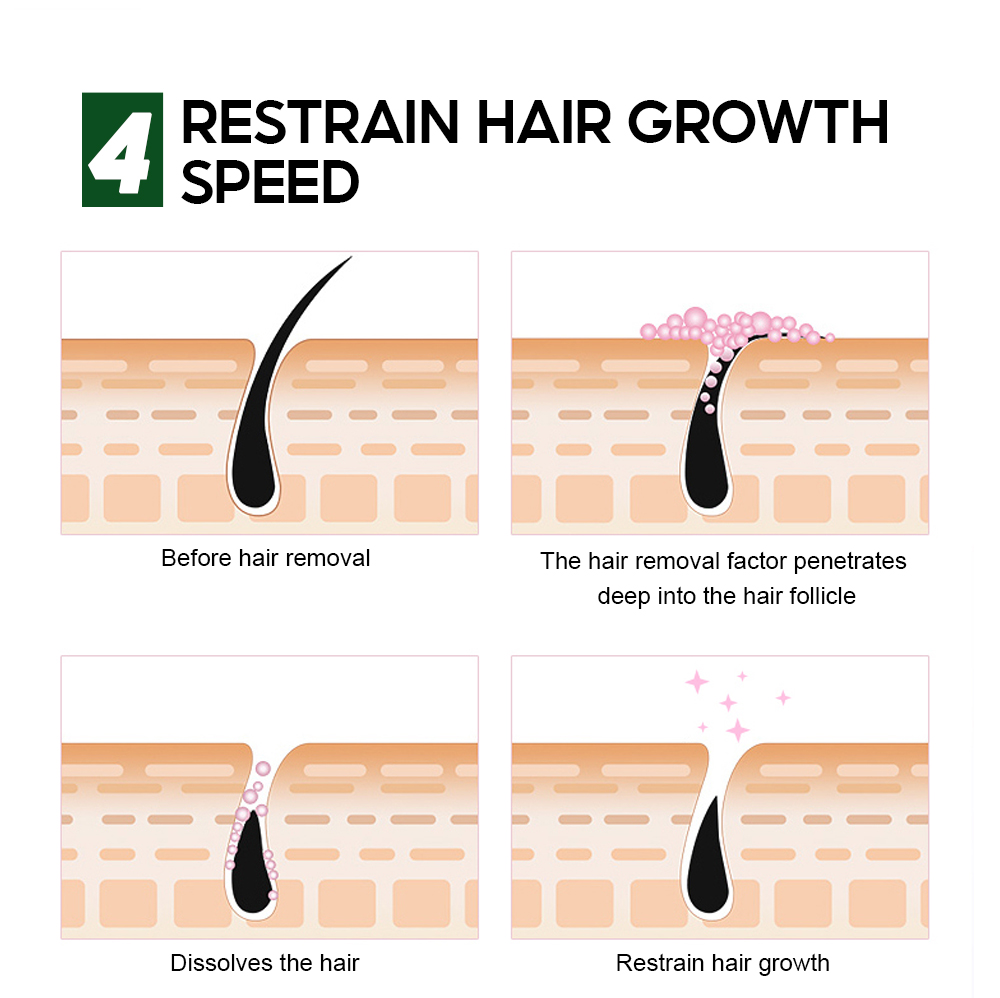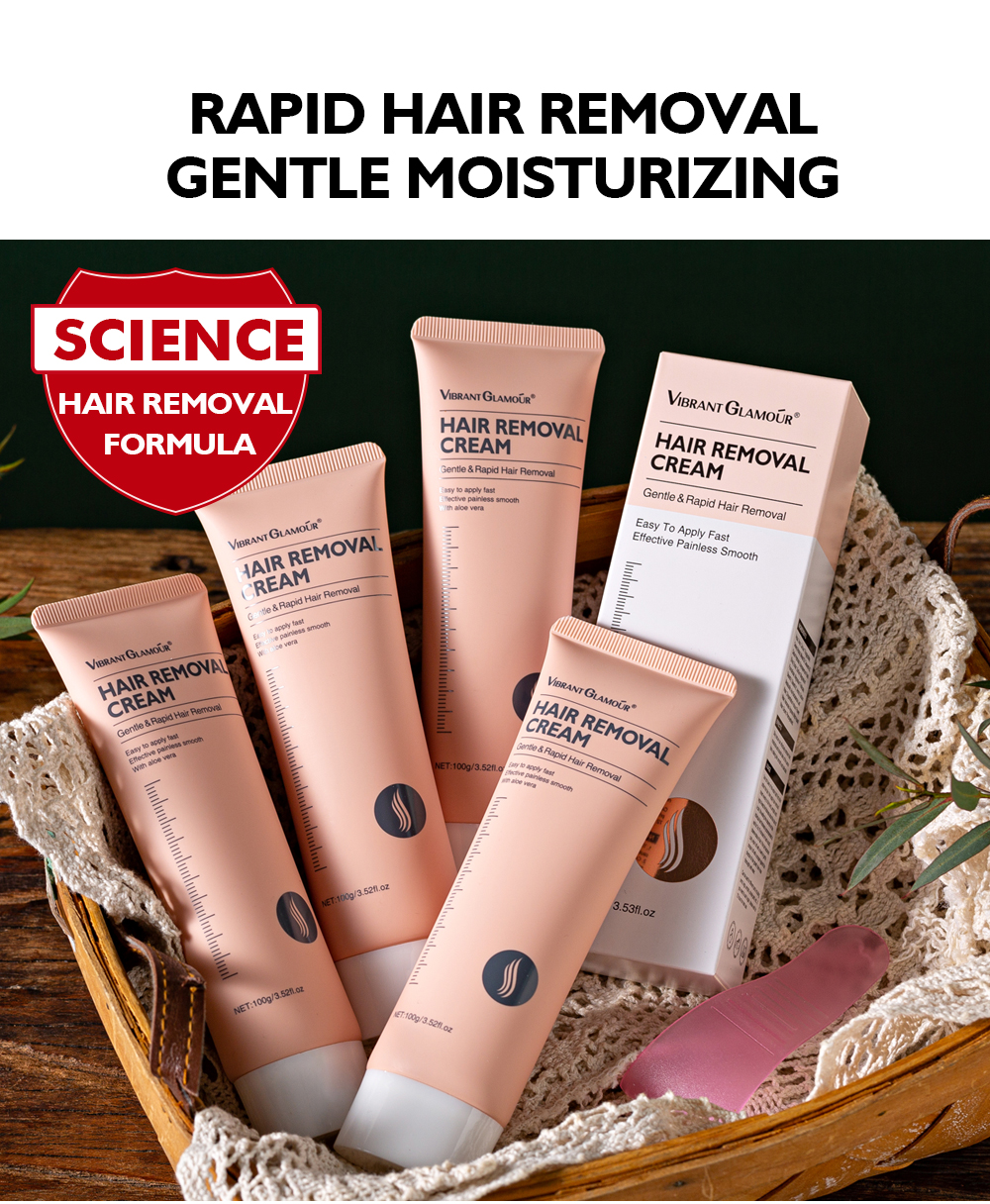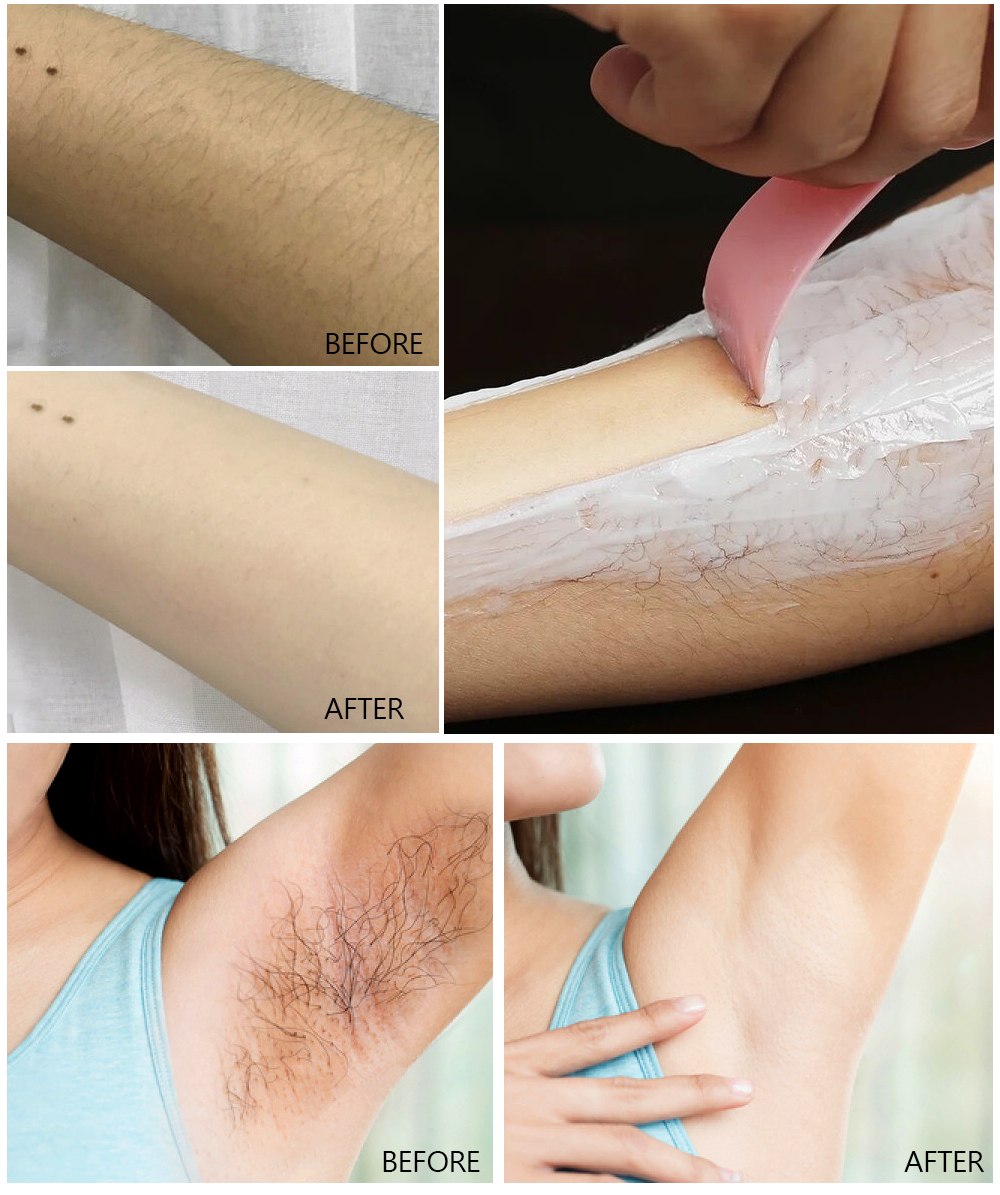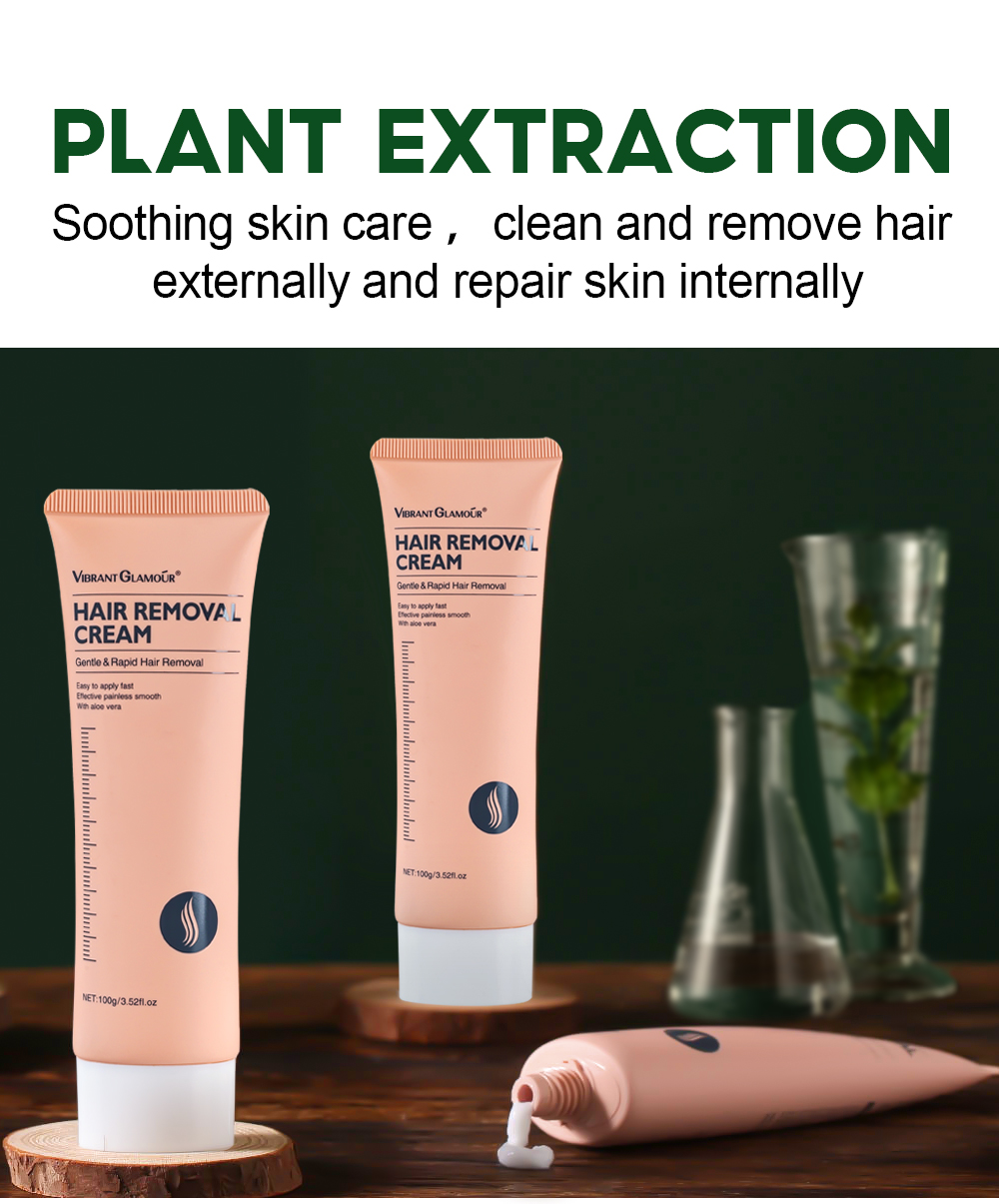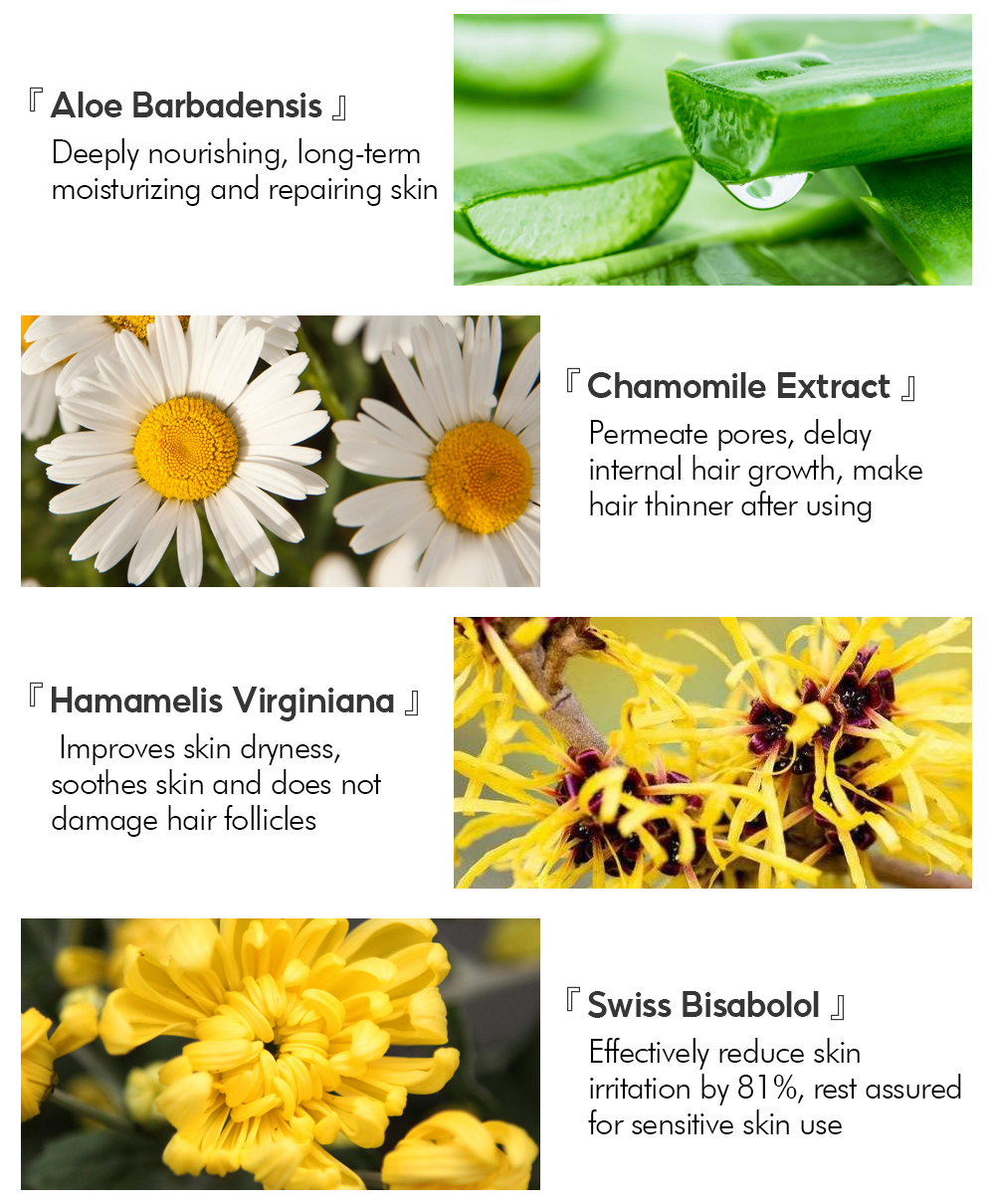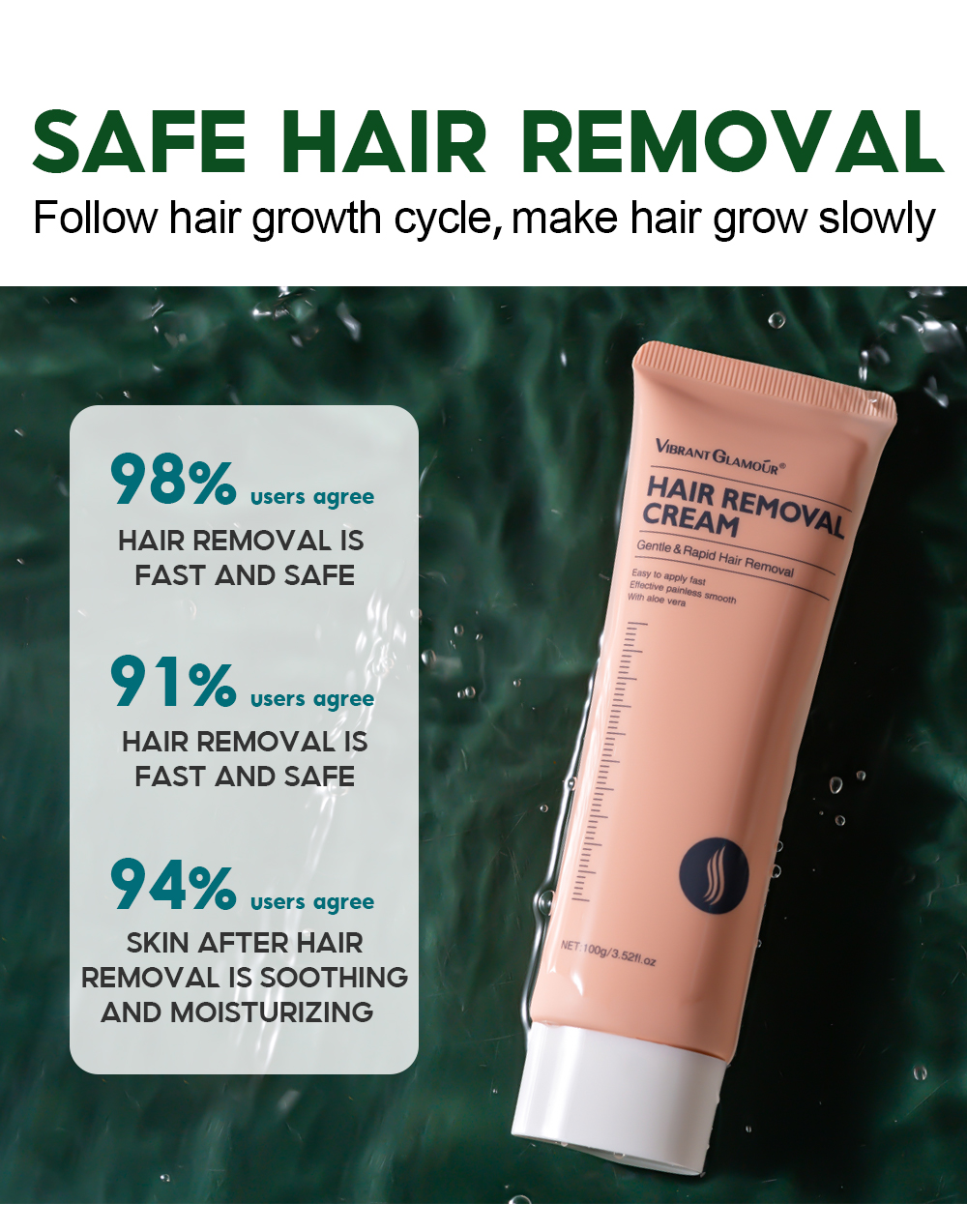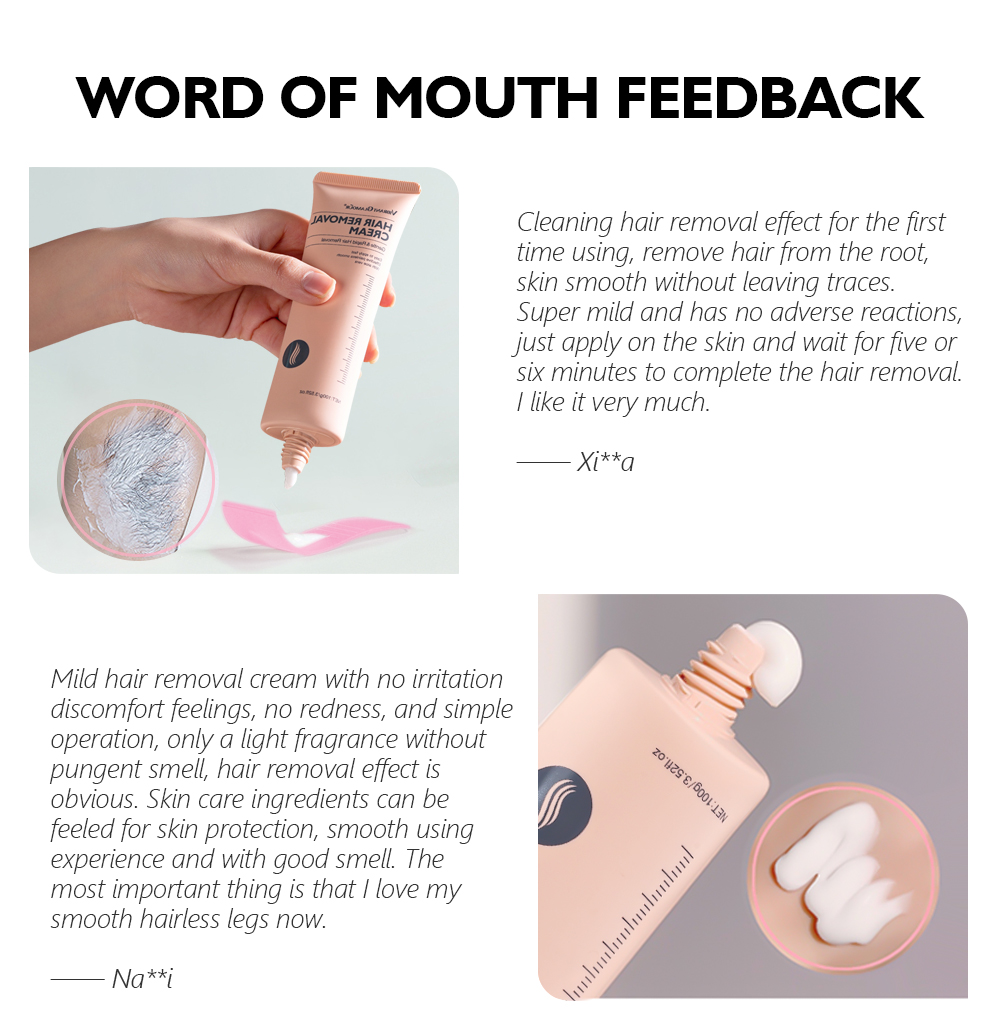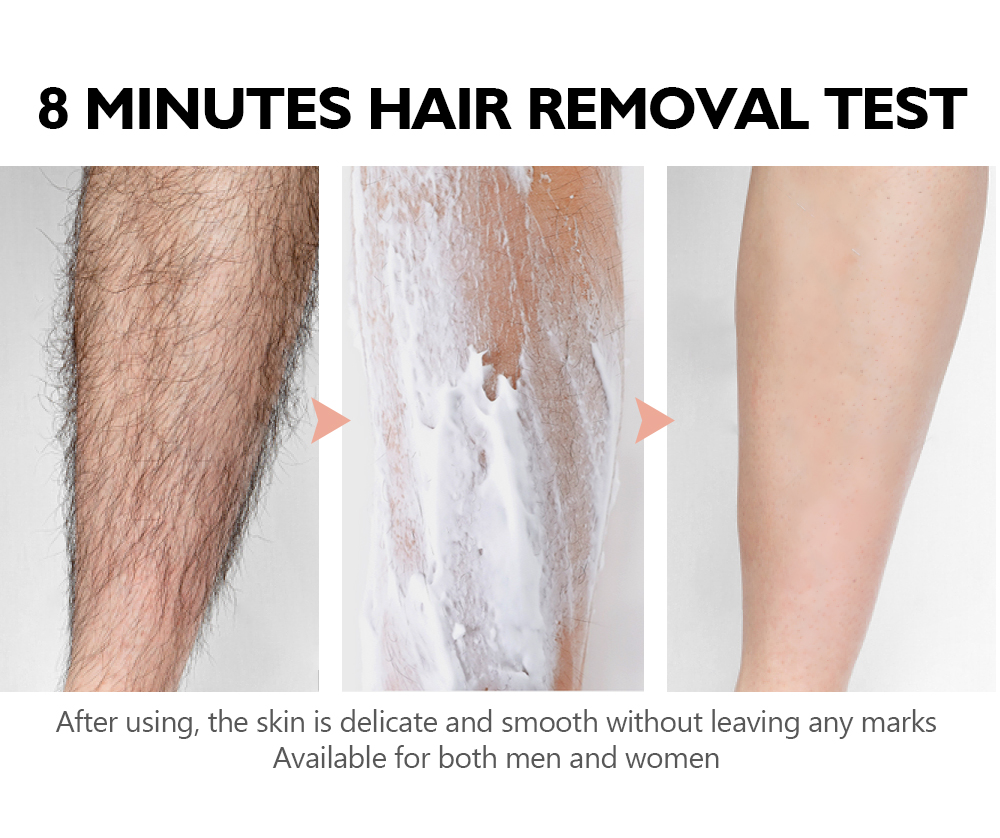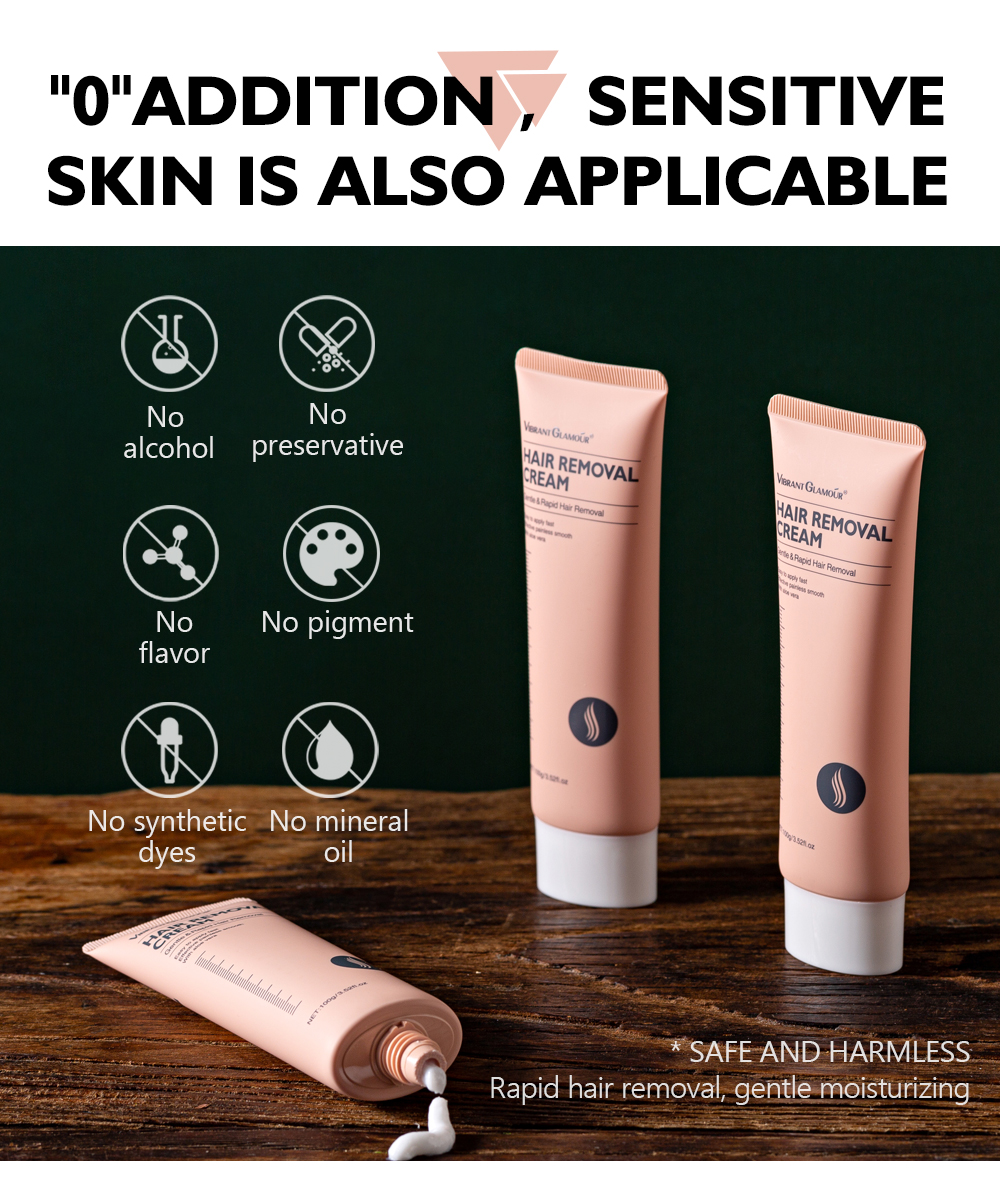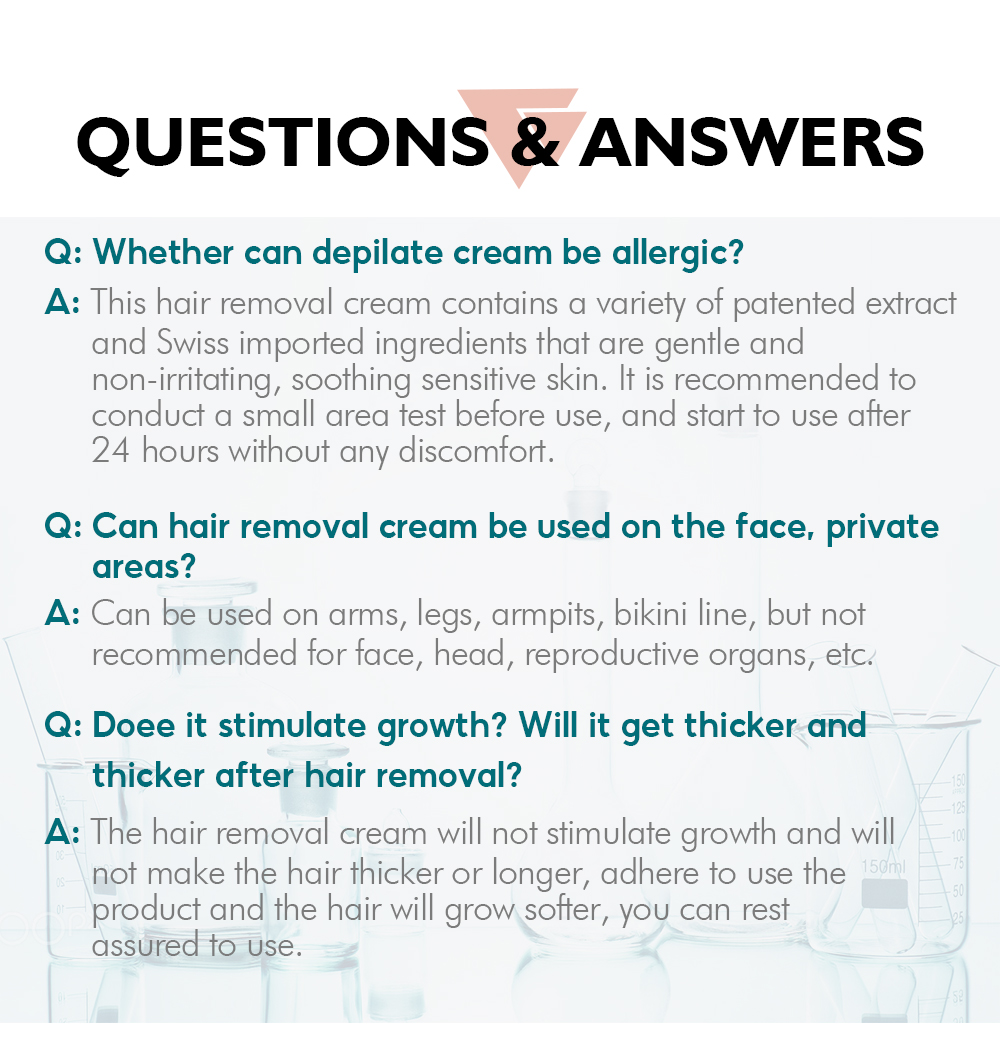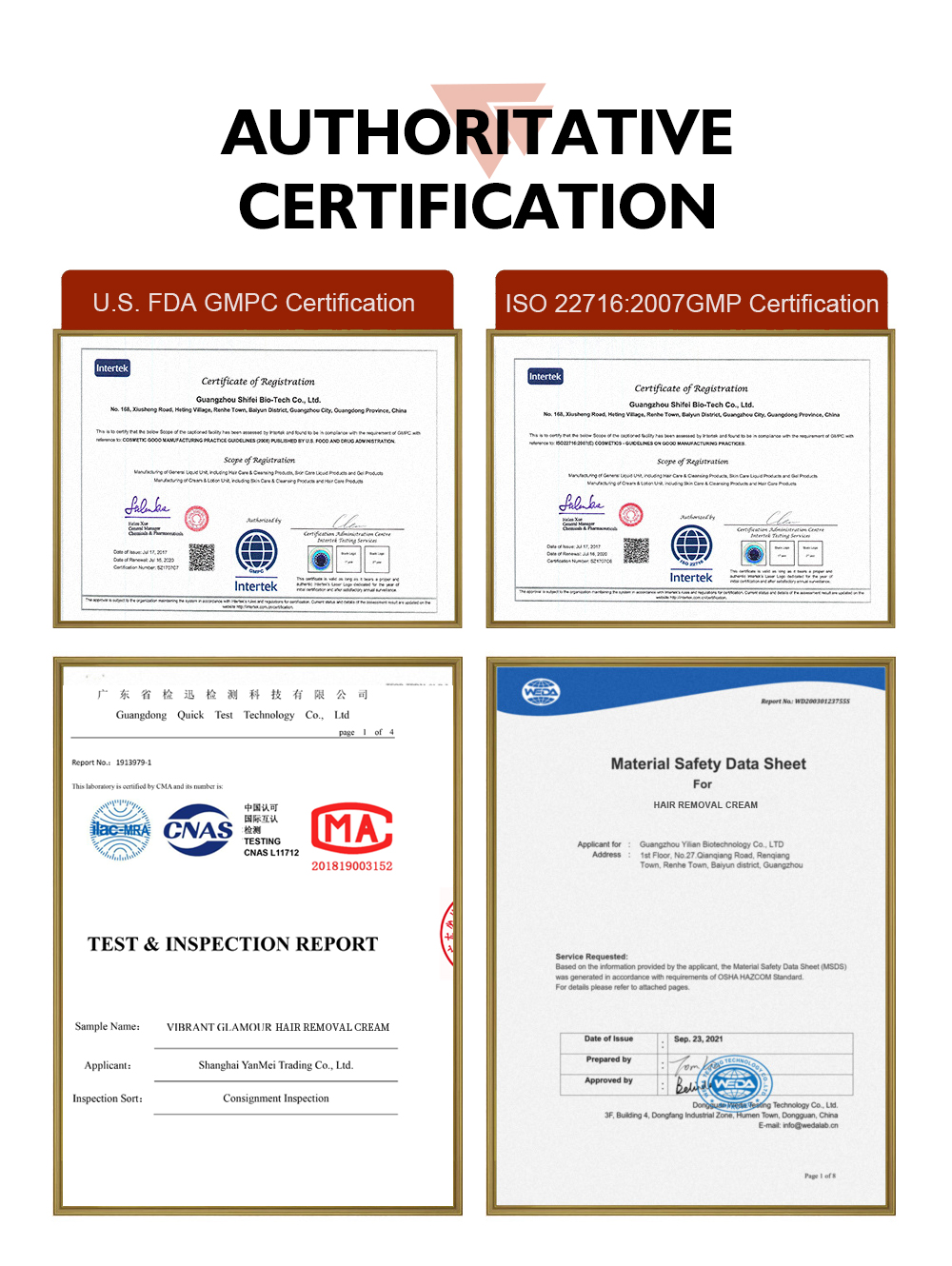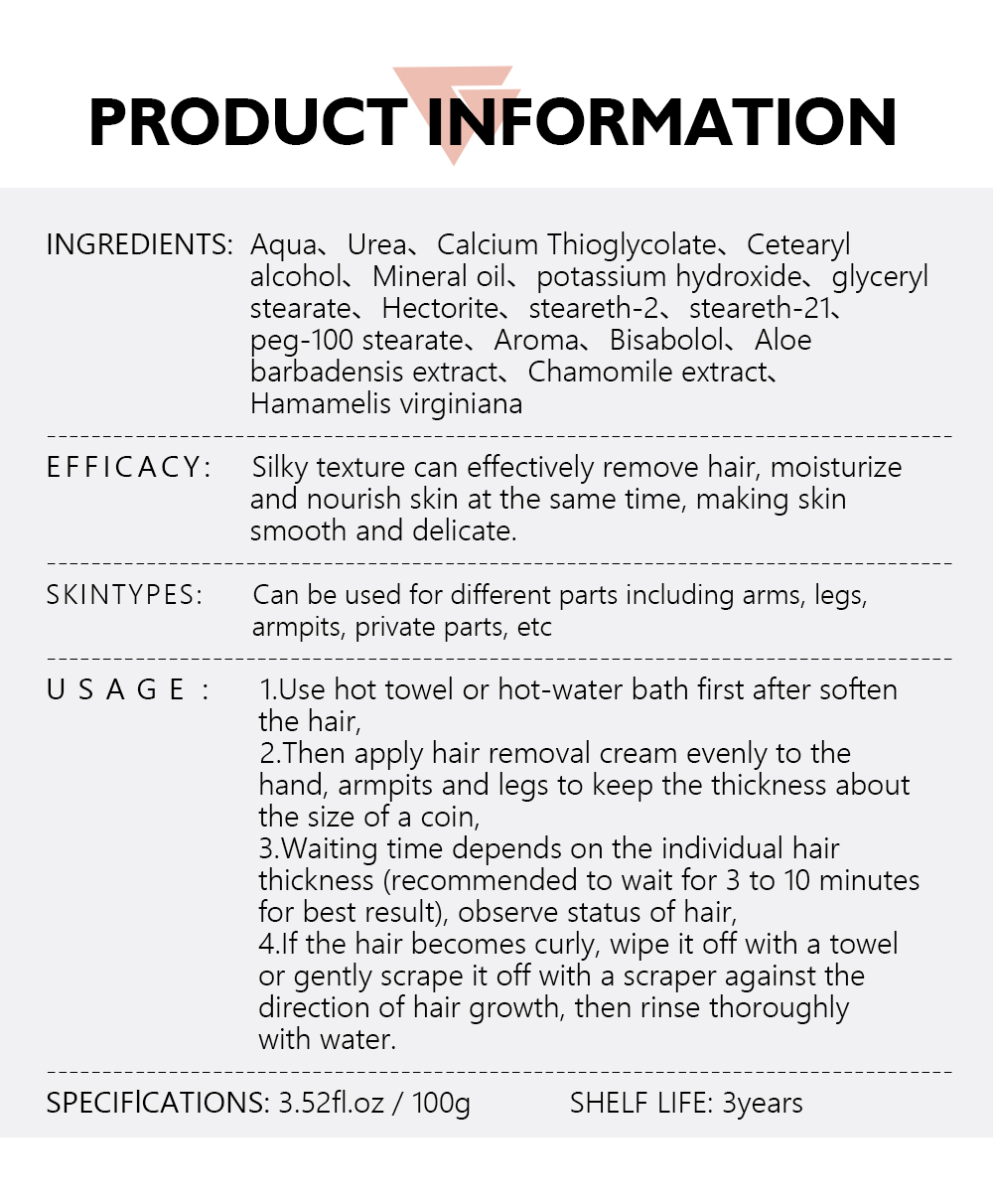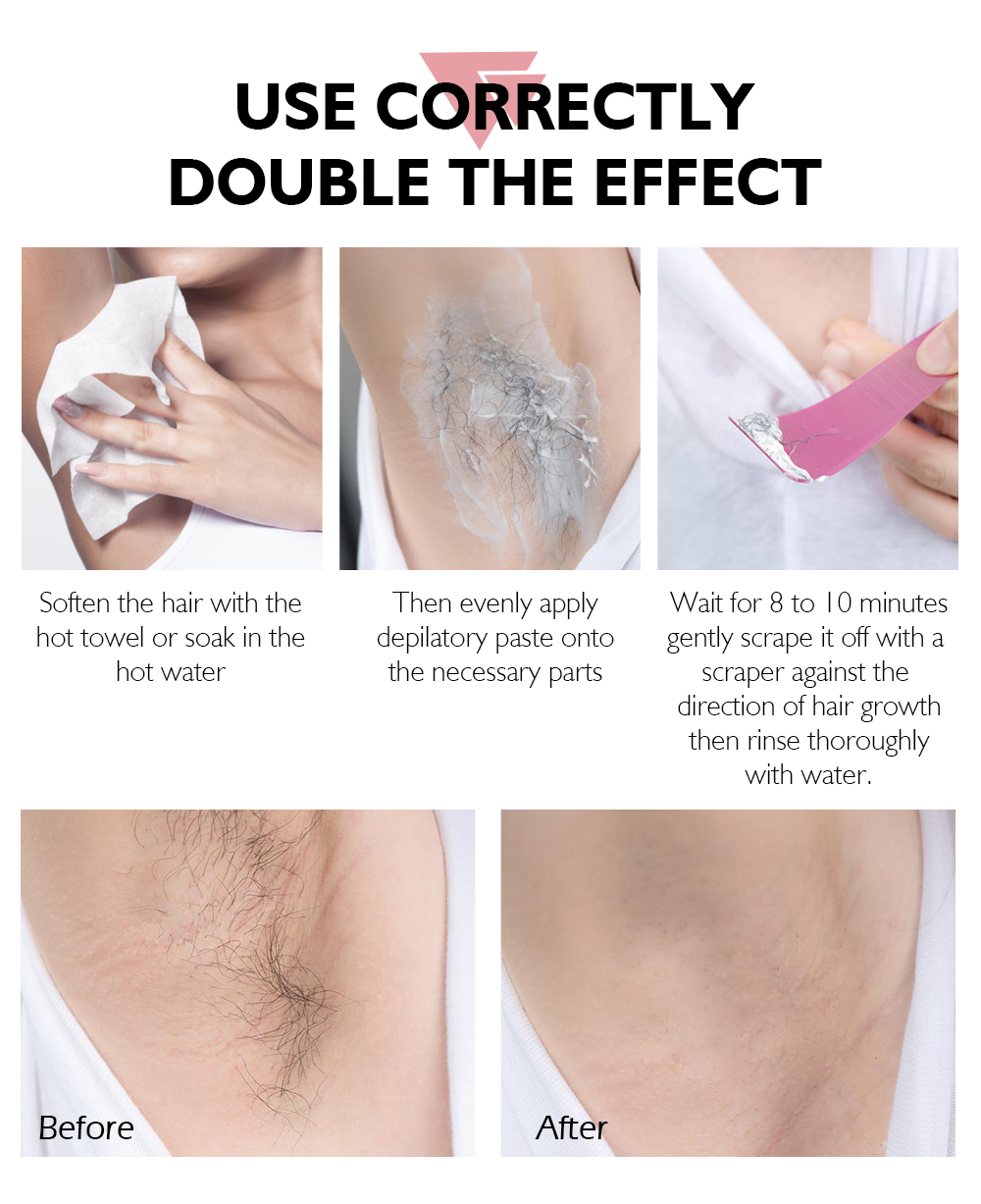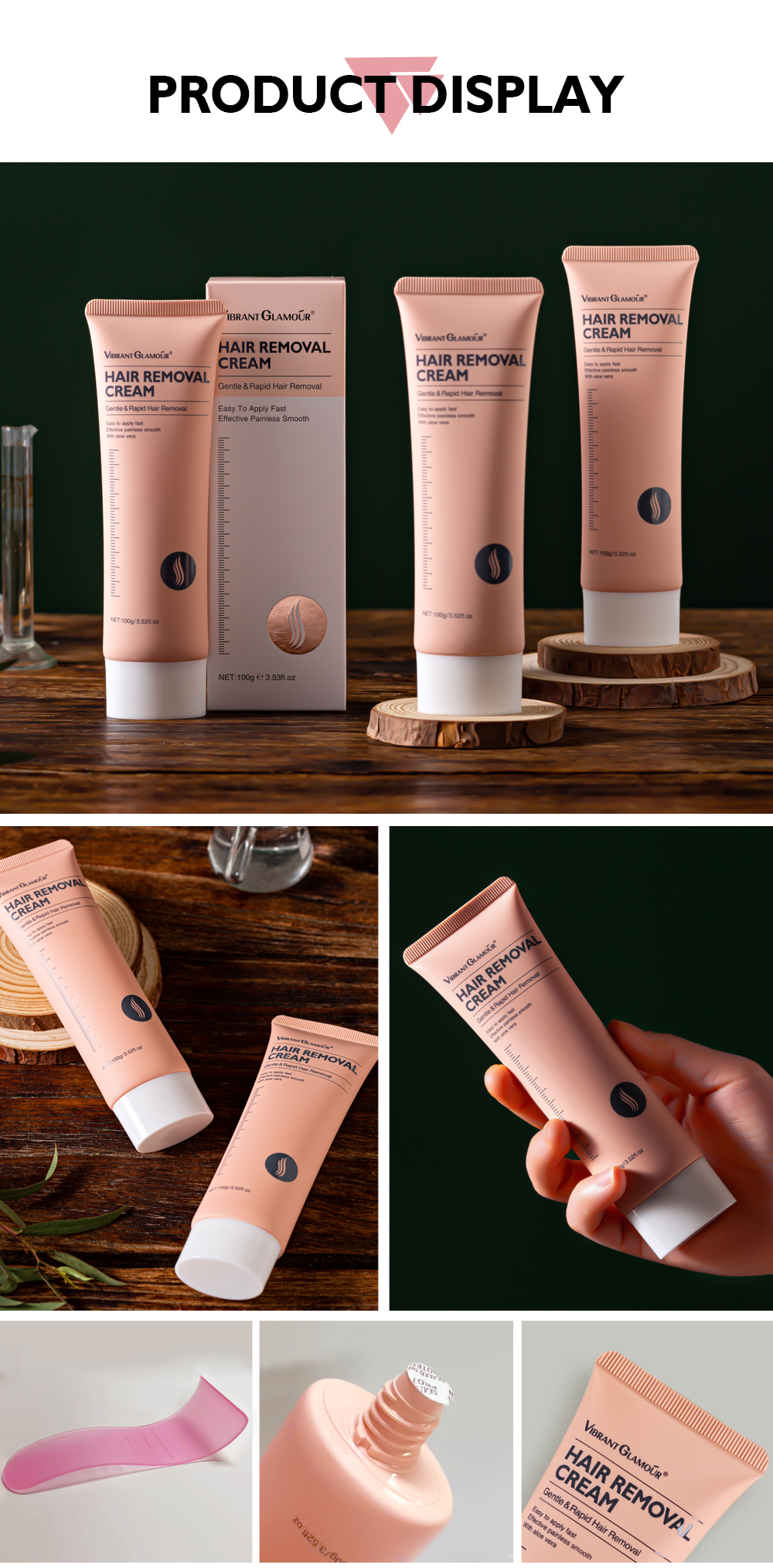 Q&A
Q: Whether can depilate cream be allergic?
A: This hair removal cream contains a variety of patented extract and Swiss imported ingredients that are gentle and non-irritating, soothing sensitive skin. It is recommended to conduct a small area test before use, and start to use after 24 hours without any discomfort.
Q: Can hair removal cream be used on the face, private areas?
A: Can be used on arms, legs, armpits, bikini line, but not recommended for face, head, reproductive organs, etc.
Q: Does it stimulate growth? Will it get thicker and thicker after hair removal?
A: The hair removal cream will not stimulate growth and will not make the hair thicker or longer, adhere to use the product and the hair will grow softer, you can rest assured to use.
---
Share this Product
---