VIBRANT GLAMOUR
VIBRANT GLAMOUR Anti-aging Sunblock Set Retinol Cream Whitening Sunblock Vitamin C Fading Spot Reduce Freckle 3pcs
Regular price
₱569.00
Sale price
₱2,999.00
Unit price
per
💖Why Choose Why Choose VIBRANT GLAMOUR Anti-aging Sunblock Set?
VG Laboratory found that combinations with Vitamin C Cream, Retinol Cream and Sunblock Protect Sunscreen Cream can effectively whitening and anti-aging, fade dark spots and fine lines, moisturizing and nourishing skin for 24 hours a day. We have been perfecting this formula for over 25 years & are one of the leading experts in skin care.
💖[Product Name]  VIBRANT GLAMOUR Double Retinol Cream + Vitamin C Cream+Suncreen Cream
Morning C, Night A And Protection B 3 Sets
💖[ Net Weight ]  30g/ 1.05 fl.oz +30g/ 1.05 fl.oz+50g /1.75 fl.oz
💖[Product efficacy]  
Five-Dimensional Whitening ingredients:high purity five times synergy ( Retinol+arbutin+Acetyl hexapeptidy-8+HYALURONIC ACID+VC) can effectively reduces fine lines&wrinkles and whitening skin.
⭐[Sunscreen Cream] Strong repair--Face &Full body sun protection.
⭐[Vitaming C Cream] Brighten dullness--Antioxidant and anti-sugar brightening.
⭐[Retinol Cream] Strong anti-aging--Hard core anti-wrinkle firming skin.
💖[Main Ingredient]
⭐Retinol——It is the number one anti-aging ingredient that prevents the breakdown of collagen and stimulates the body's production of new collagen.
⭐Vitamin C——Whitening skin,through the inhibition of tyrosinase activity, it can inhibits the melanin formation to bring back original whitening effect
⭐Arbutin——It can effectively penetrate into the bottom of the skin, inhibit the formation of tyrosinase, reduce pigment accumulation, brighten and clean the skin
⭐Titanium dioxide---Strong UV blocking, prevent skin tanning, whiten and brighten skin.
⭐Ethylhexyl salicylate---Increase ultraviolet rays protection, prevent ultraviolet to the skin tanning and sunburn.
💖[ Shelf life] 3 years
💖[Suitable skin ] Suitable for all kind of skin
💖[How to use]
⭐Day: ①Vitamin C Cream---The antioxidant effect of VC mainly attacks the free radicals caused by the sun, thereby enhancing the skin's defenses and preventing the damage of ultraviolet rays.
②Sunscreen Cream---Apply an appropriate amount of VG whitening sunscreen to the fingertips, and apply it to the skin parts that need sunscreen.Massage gently until absorption for better sunscreen effect.
⭐Night: Retinol cream----Retinol has the functions of thickening skin, stimulating collagen, smoothing skin, etc. It is suitable for resisting skin light damage at night.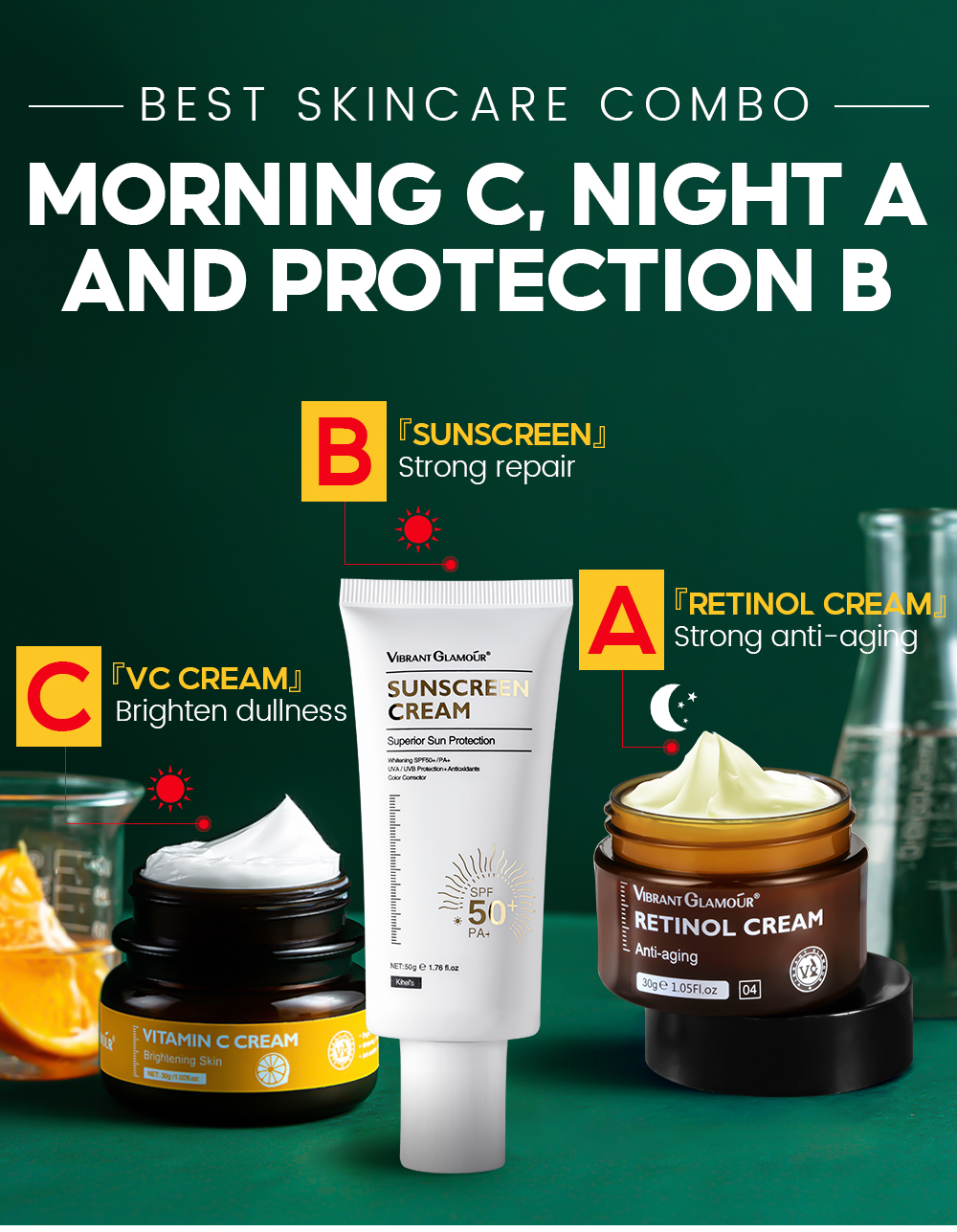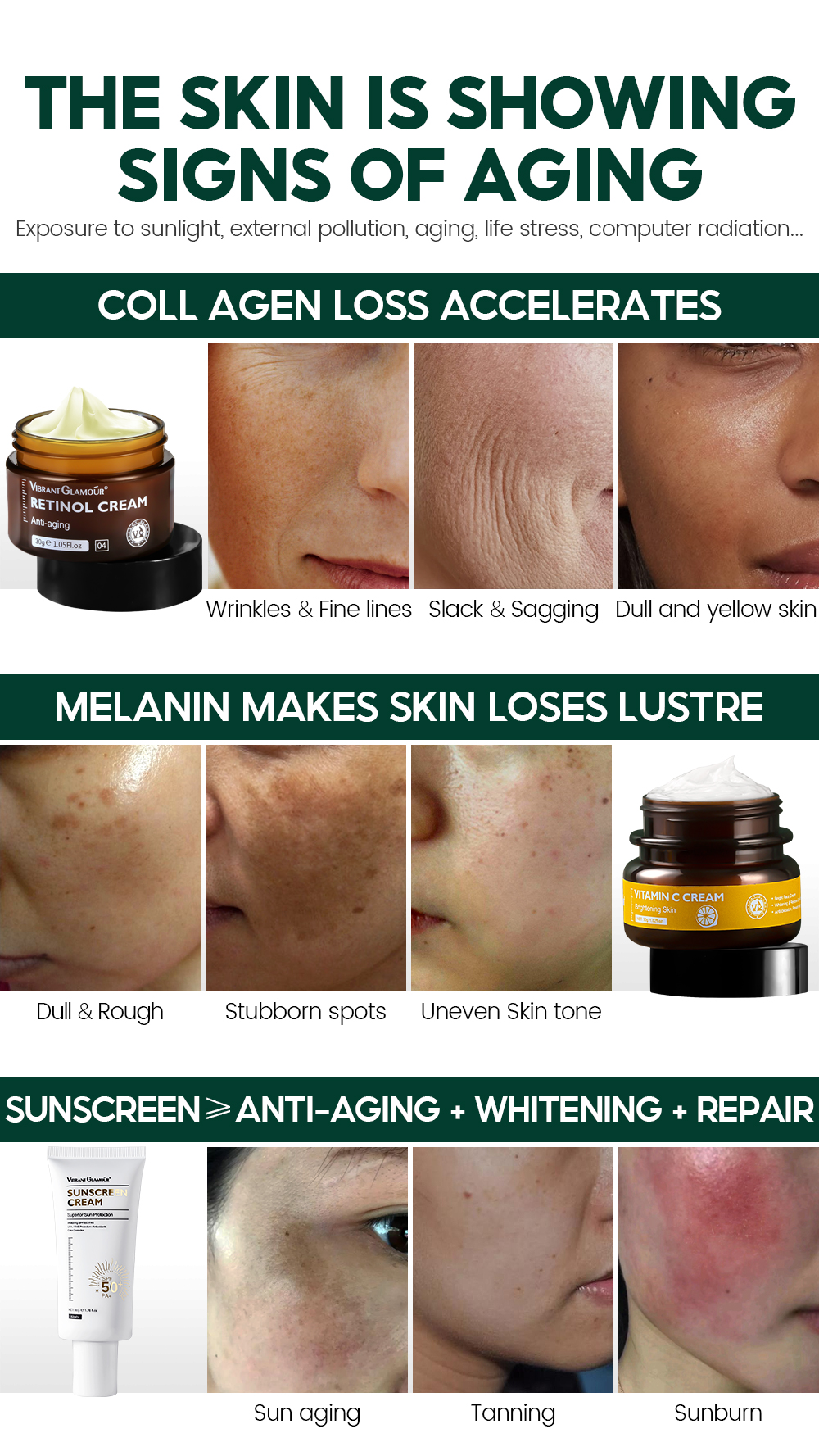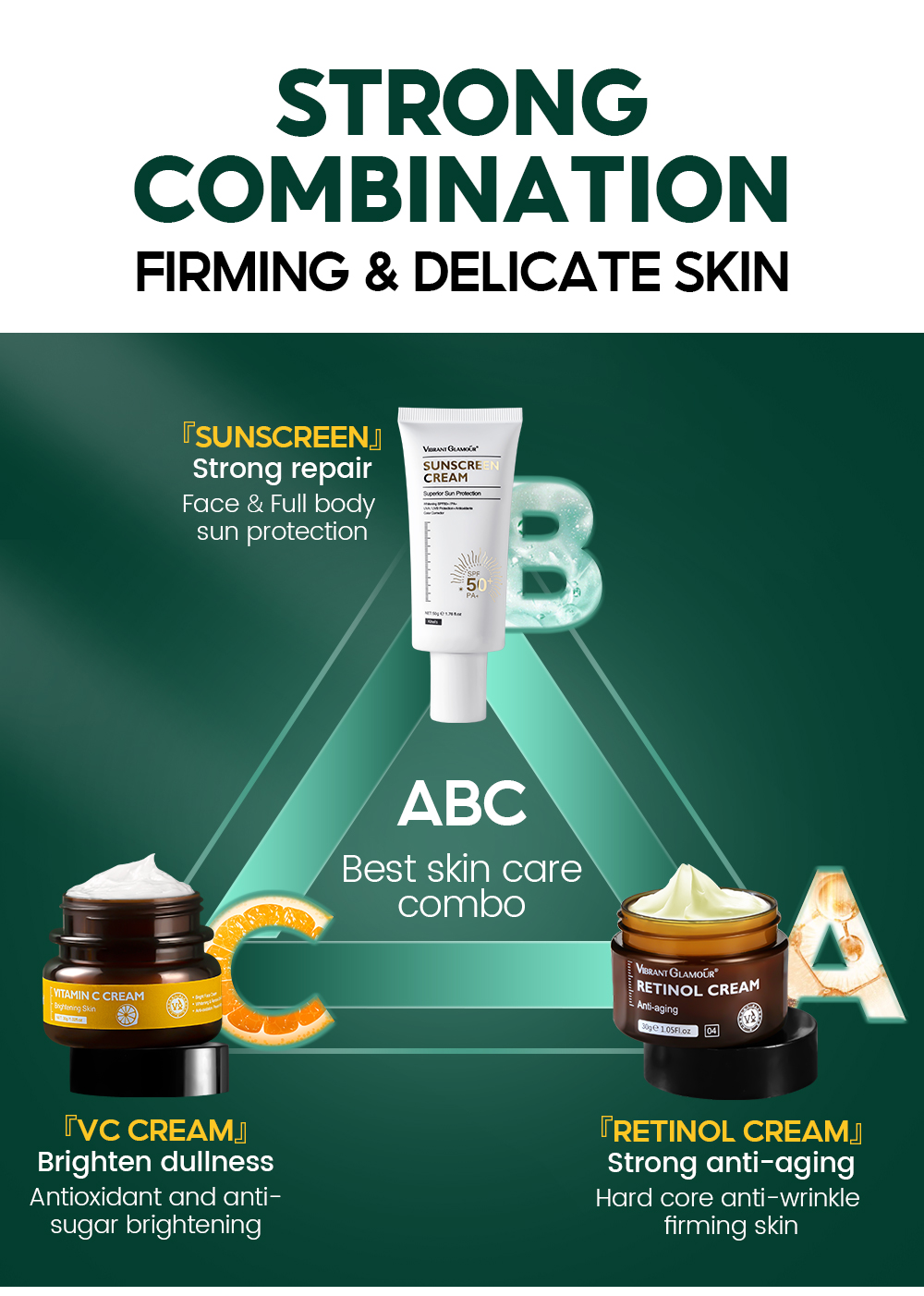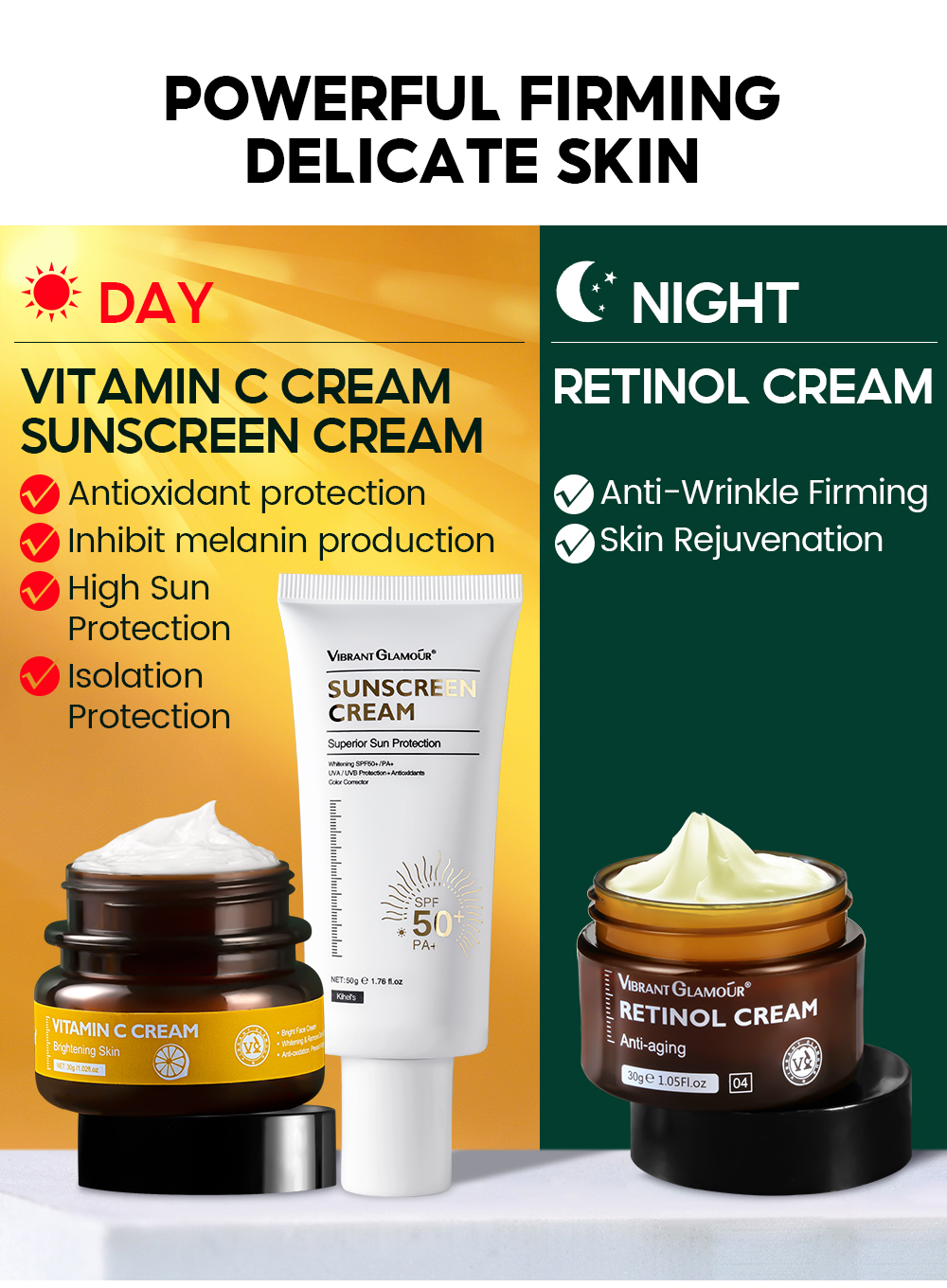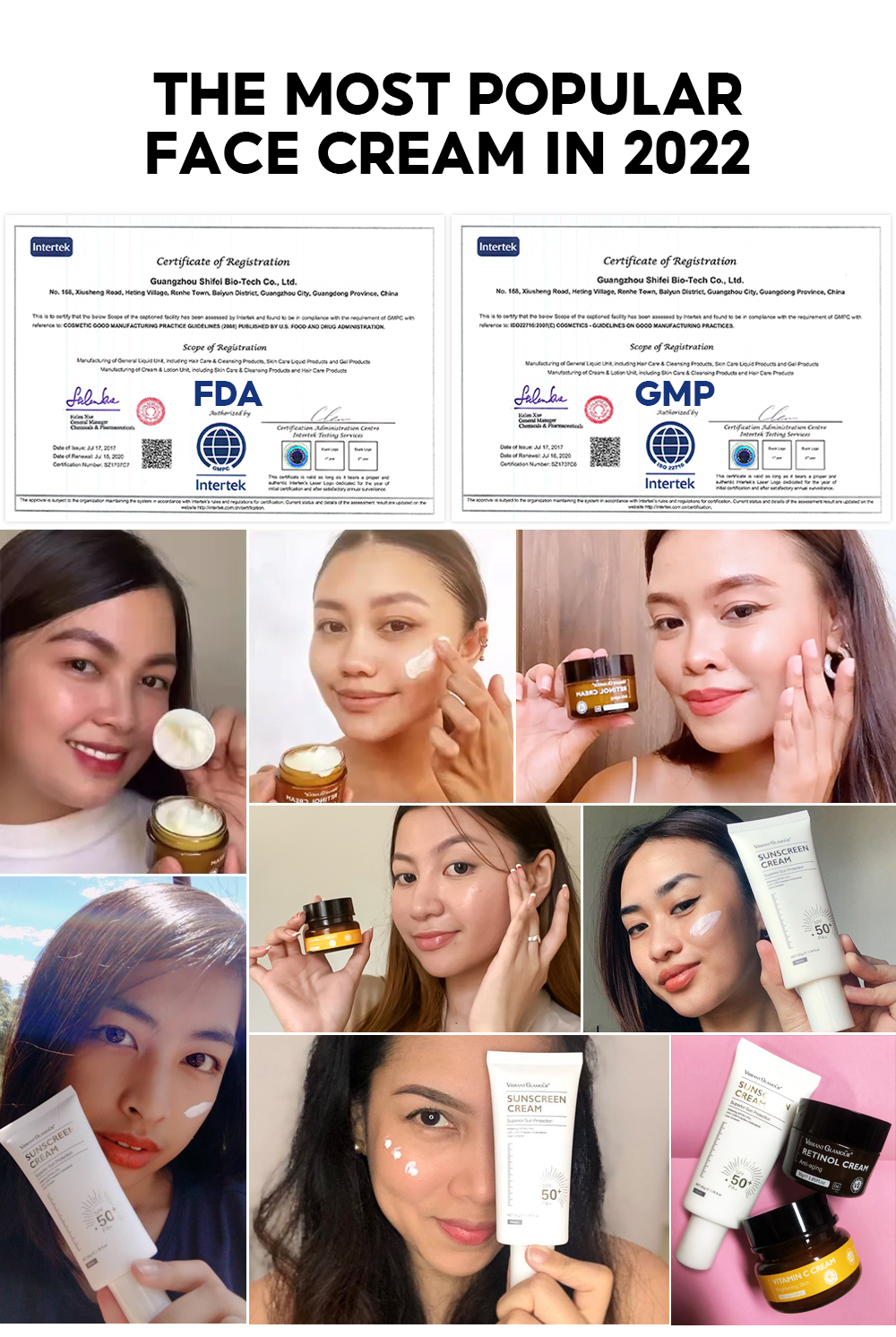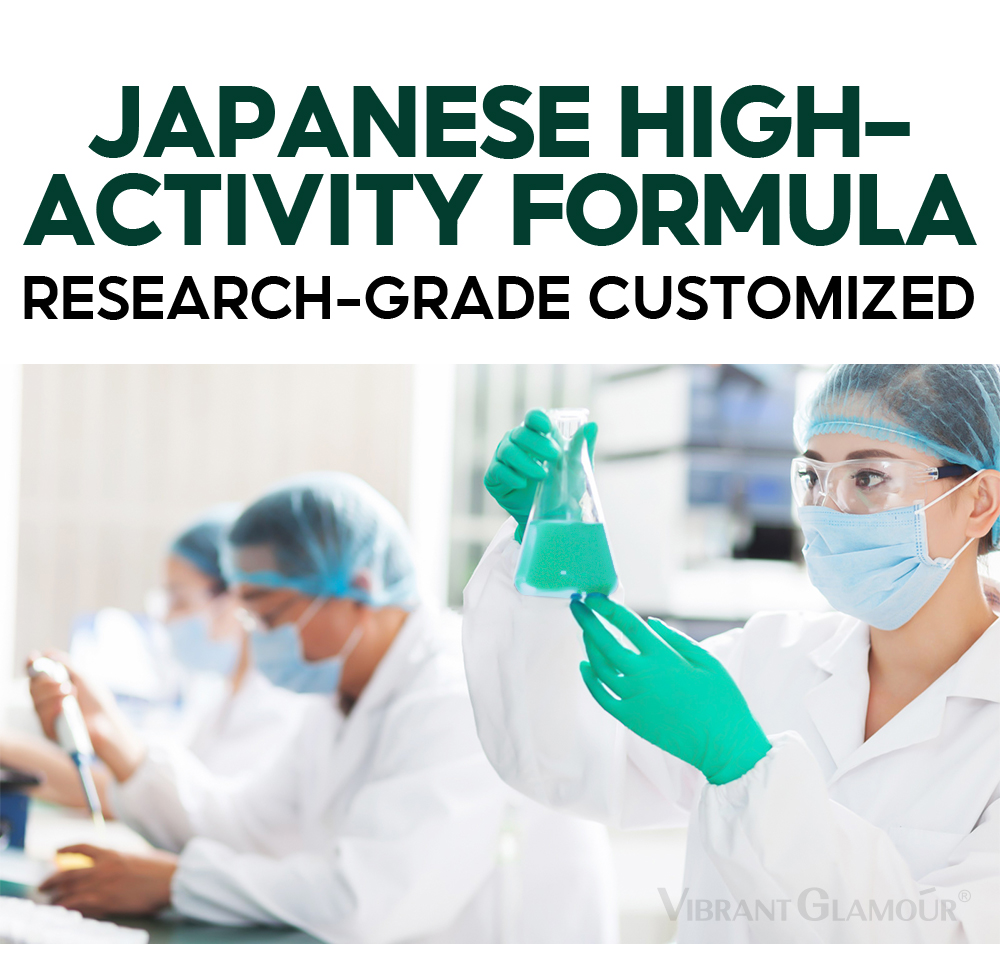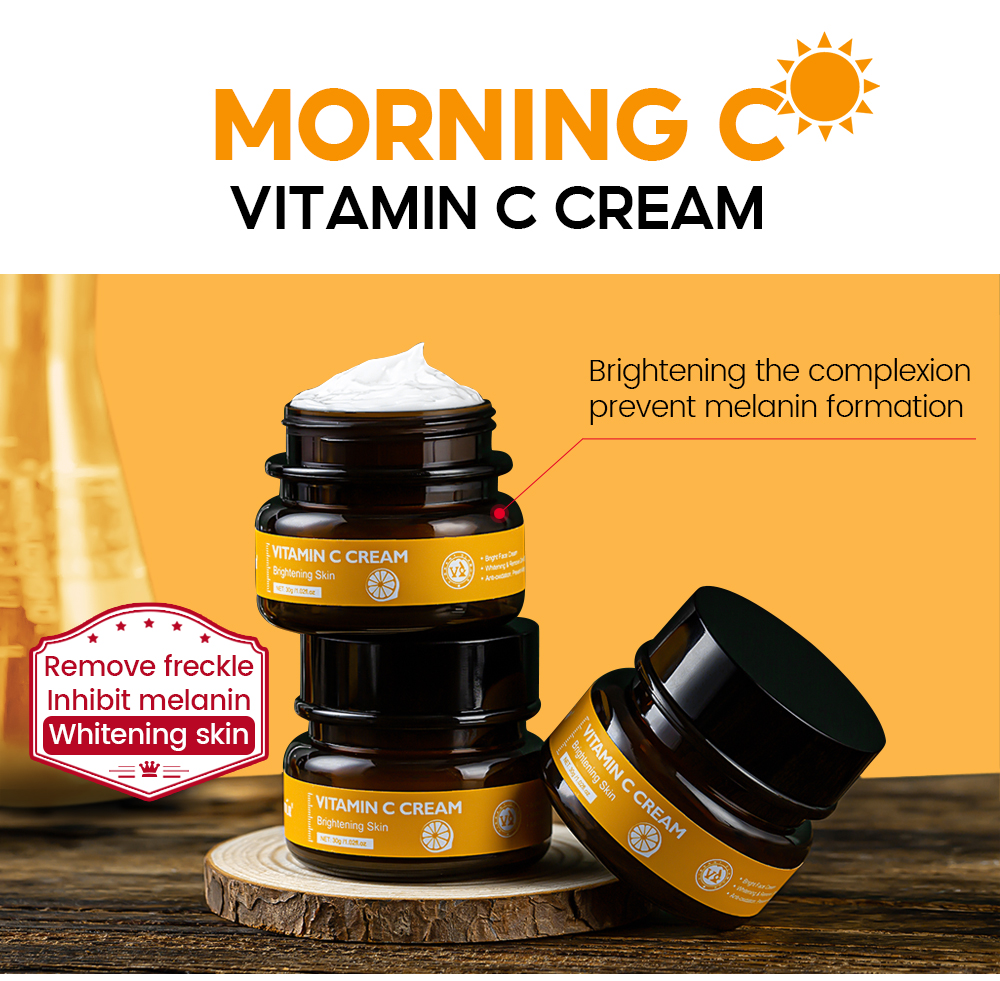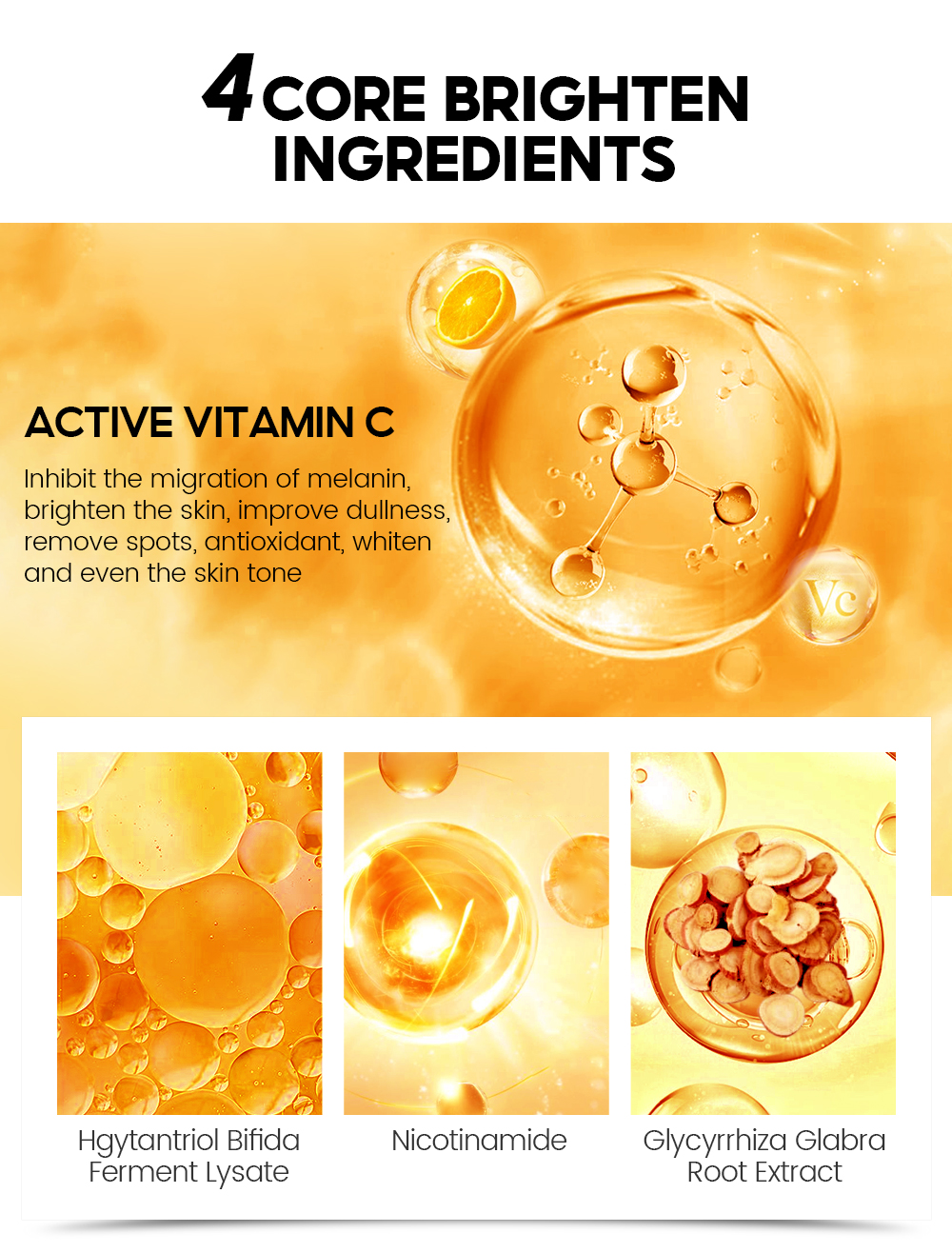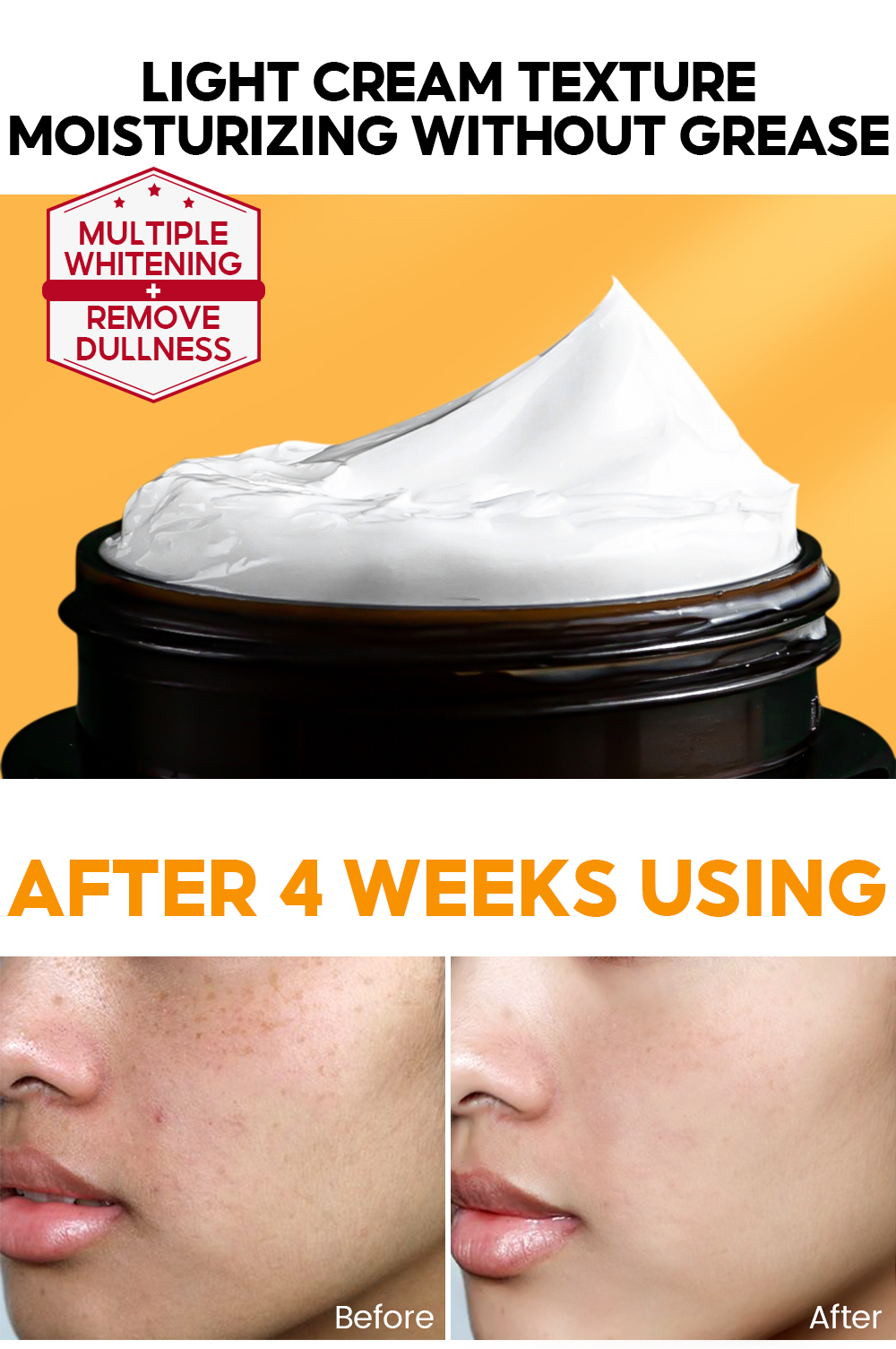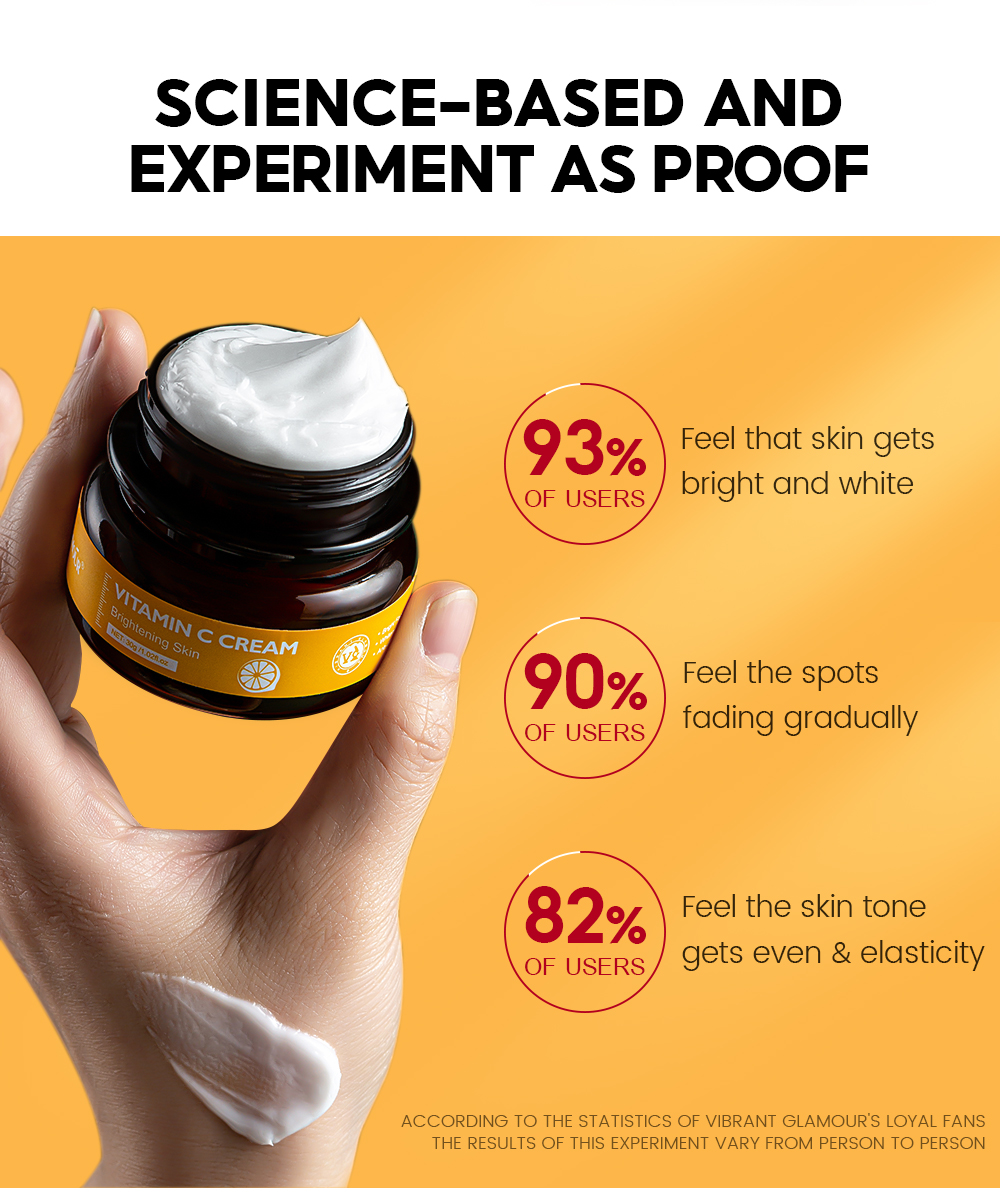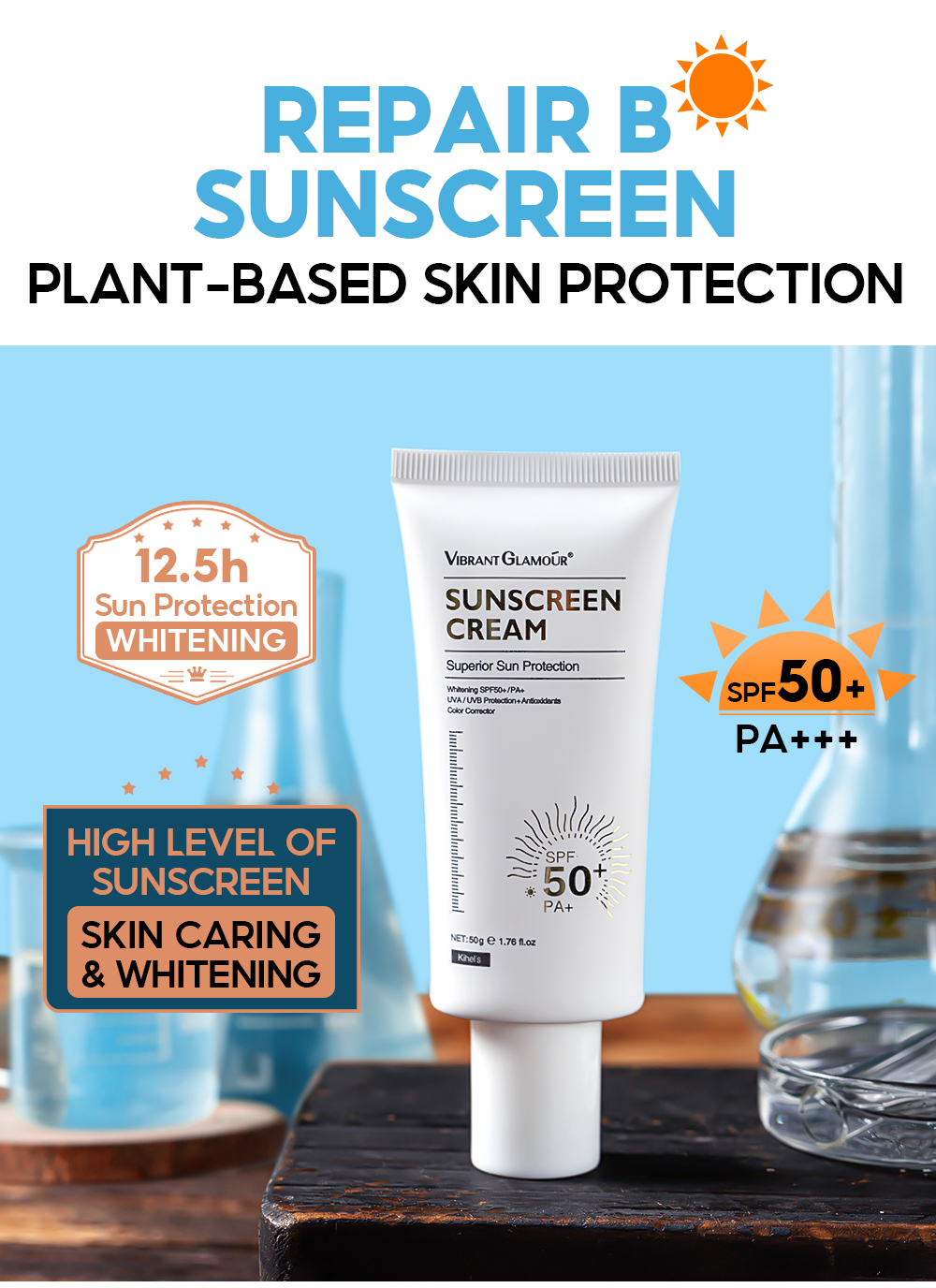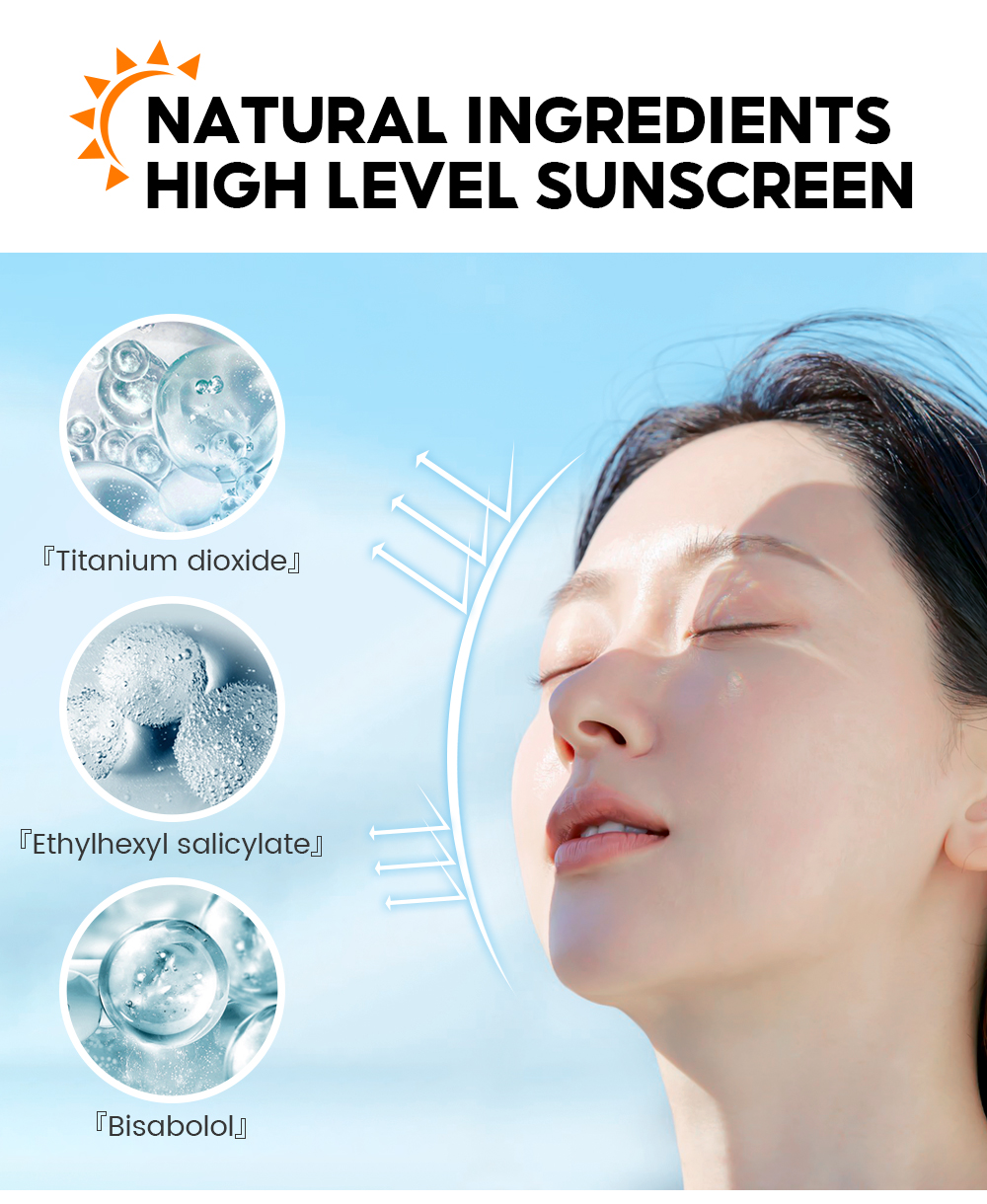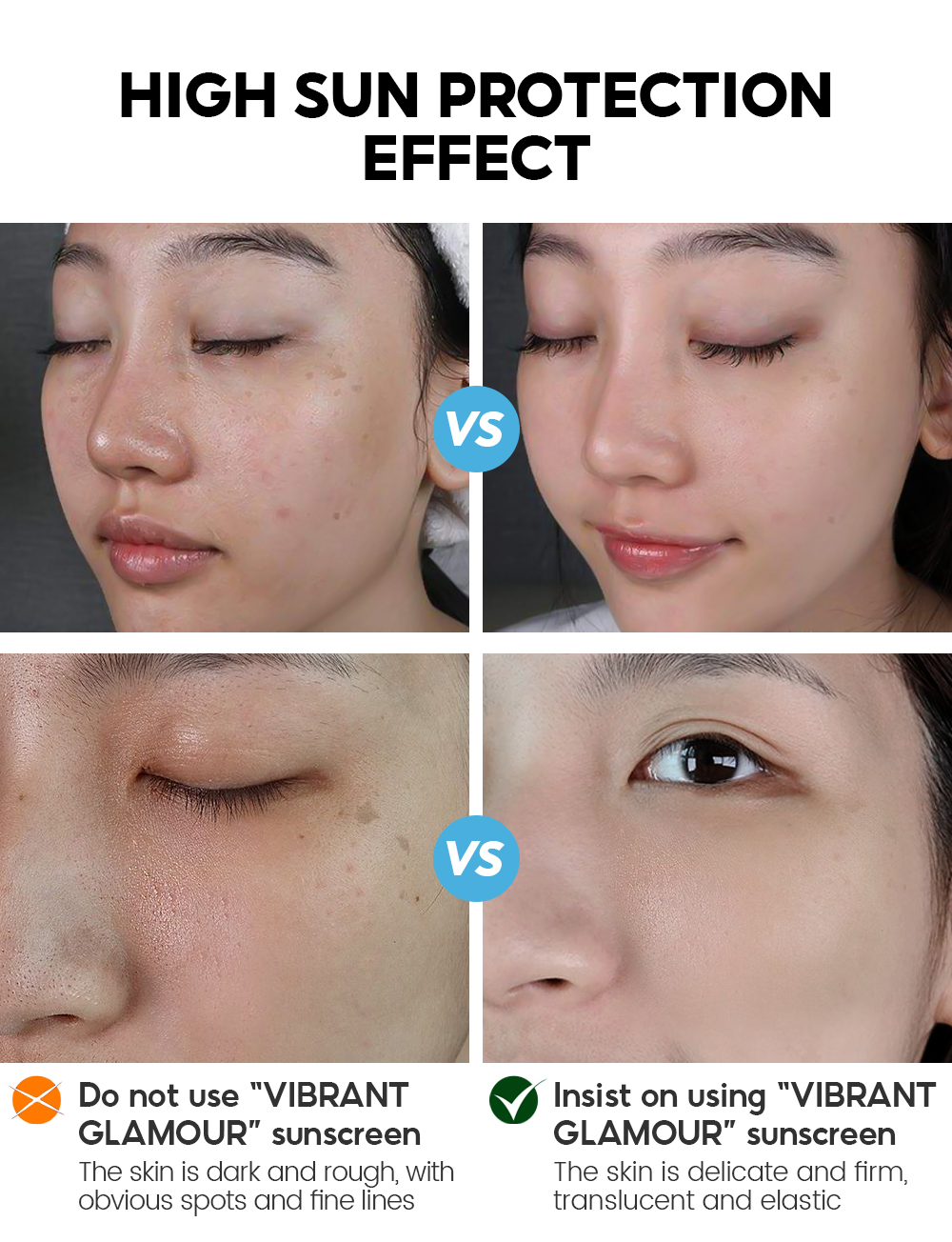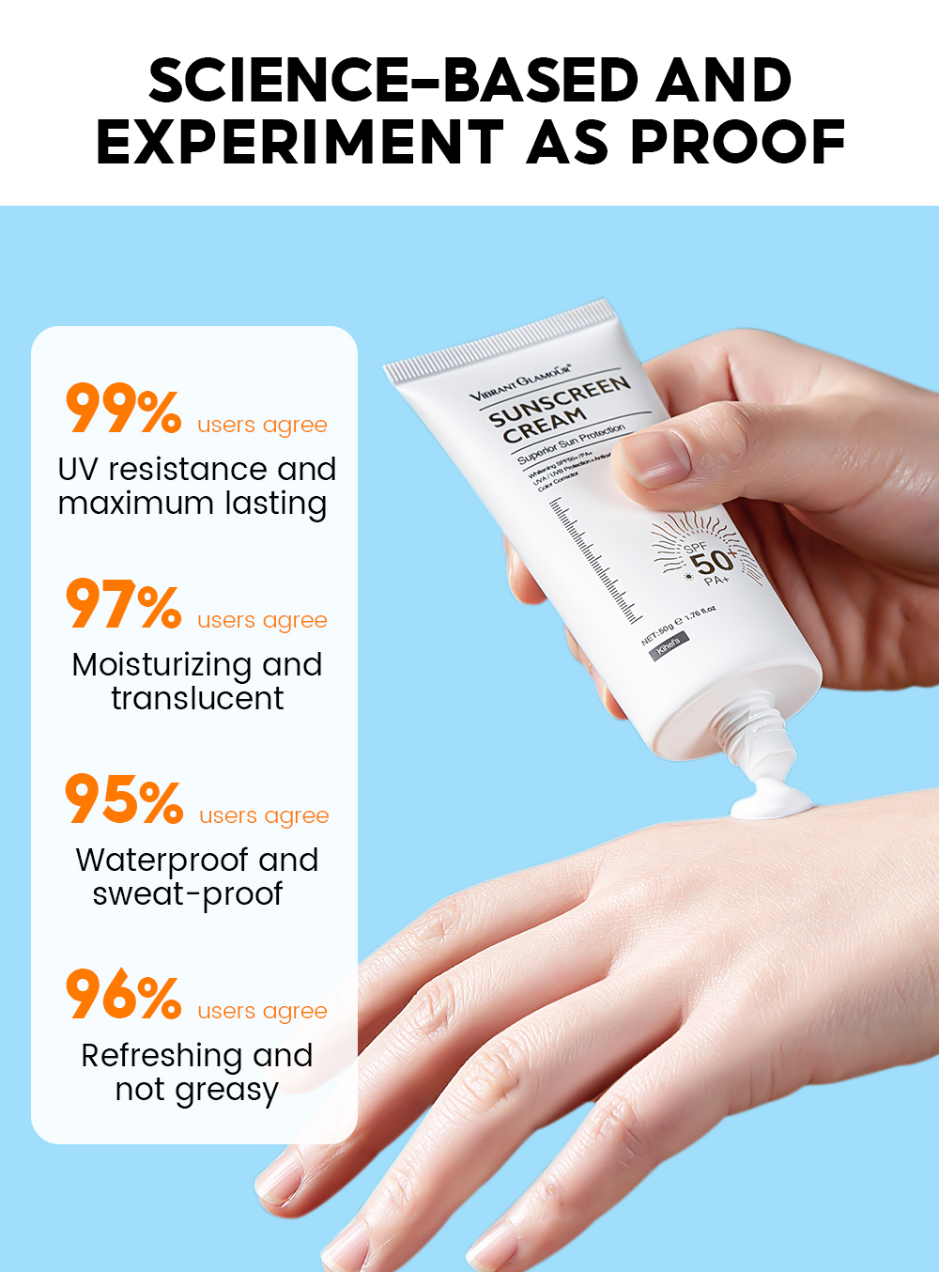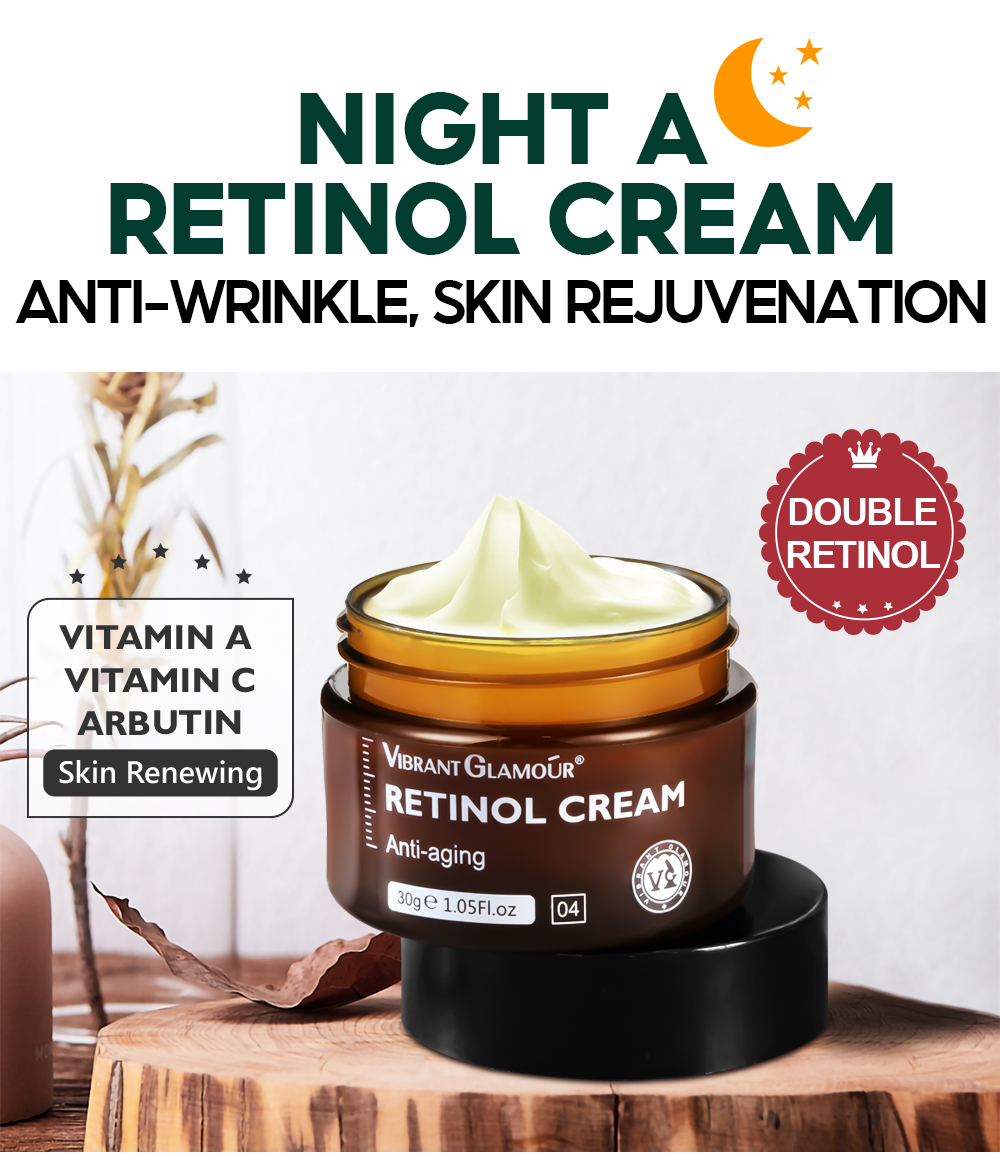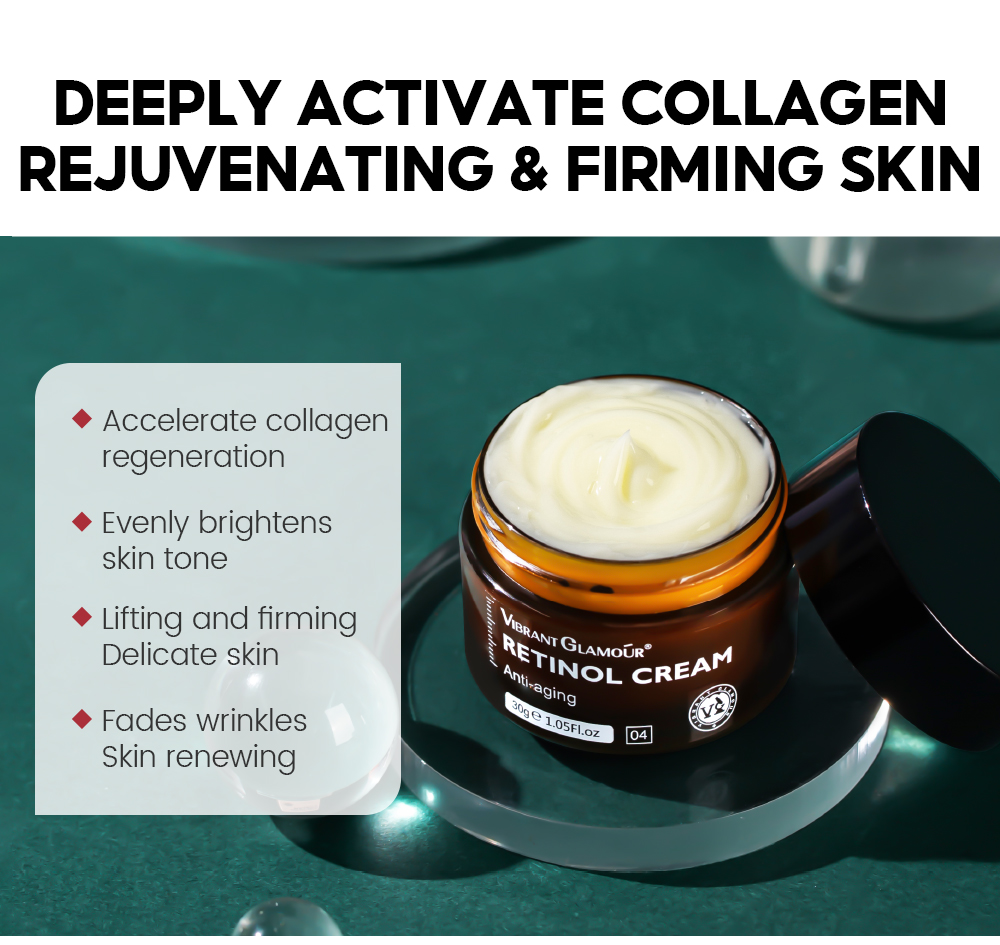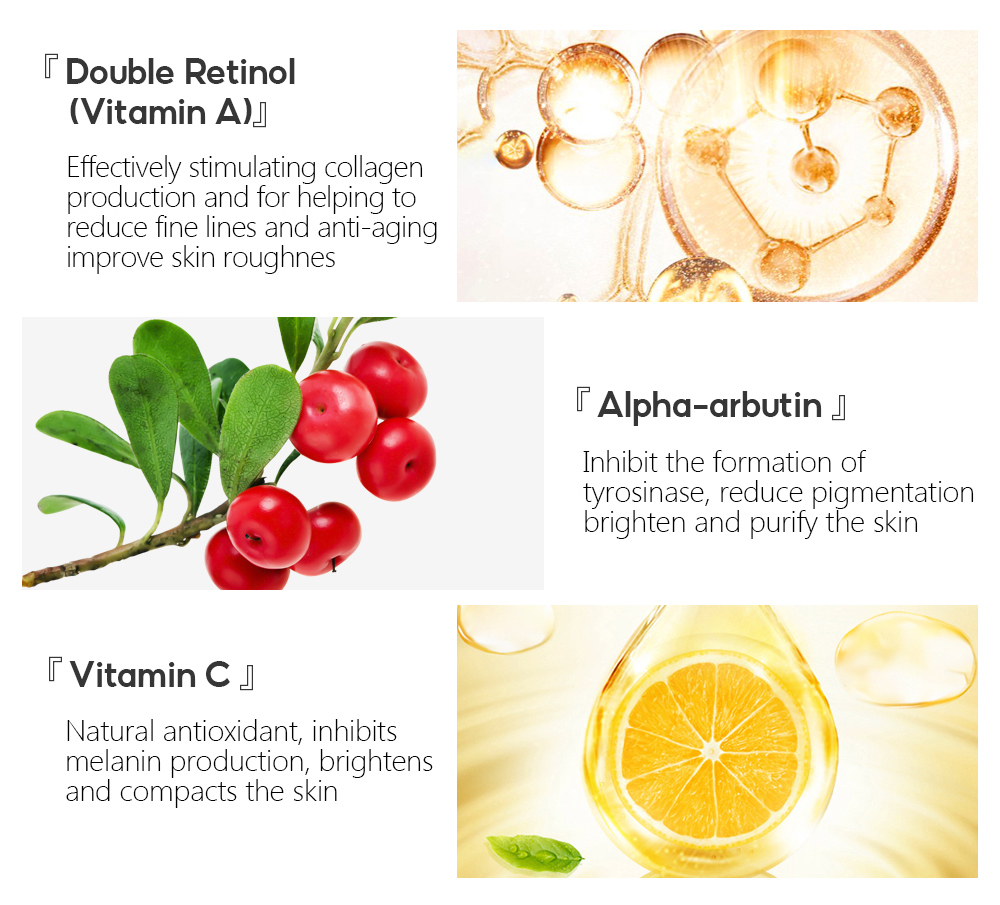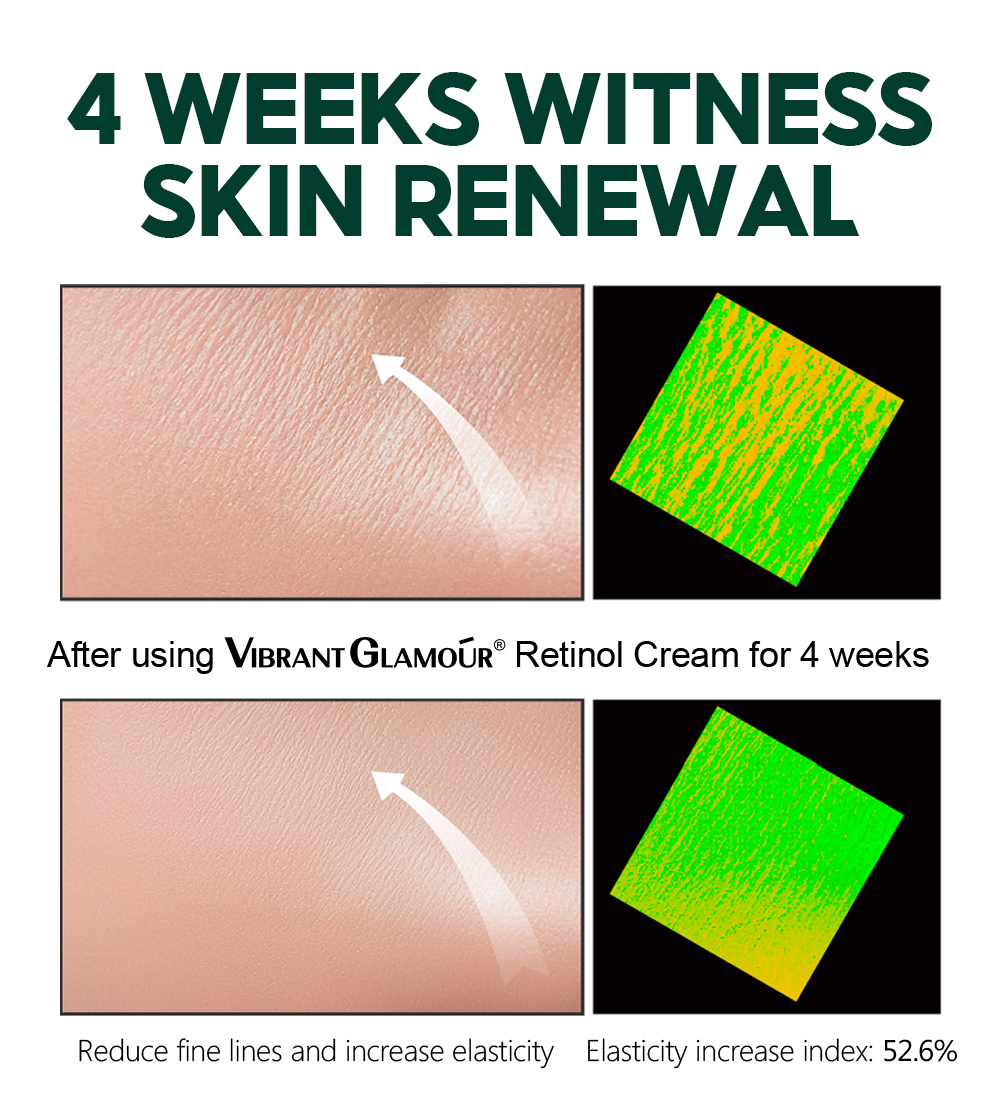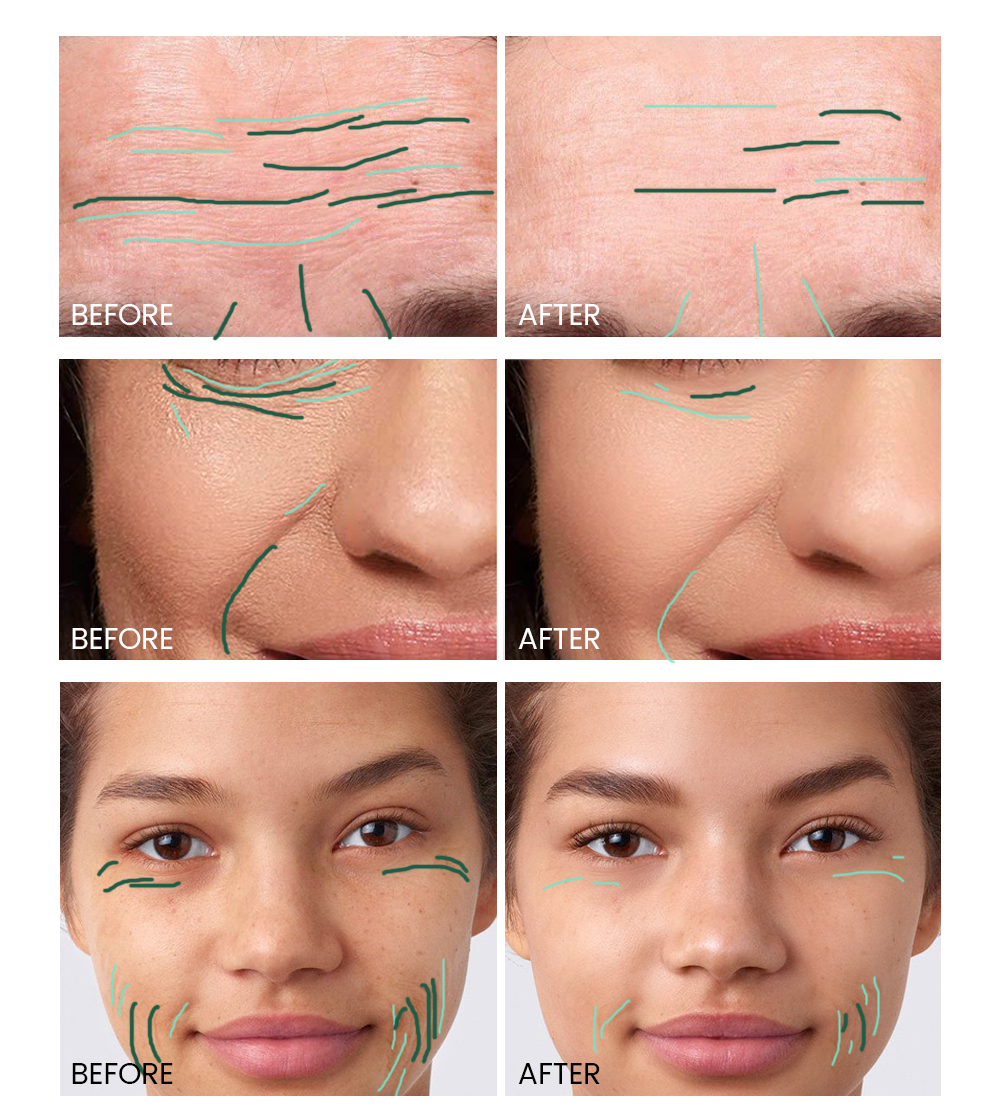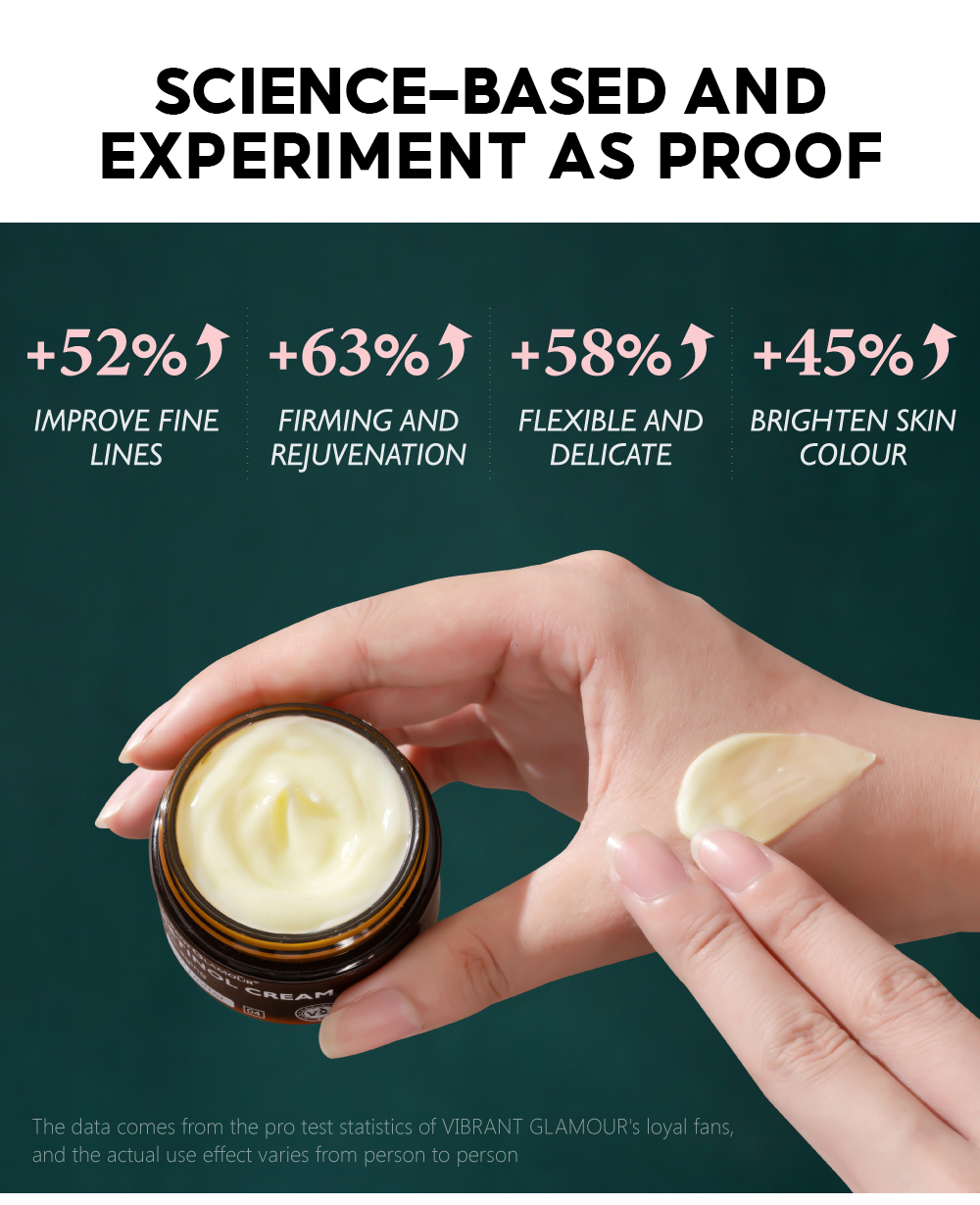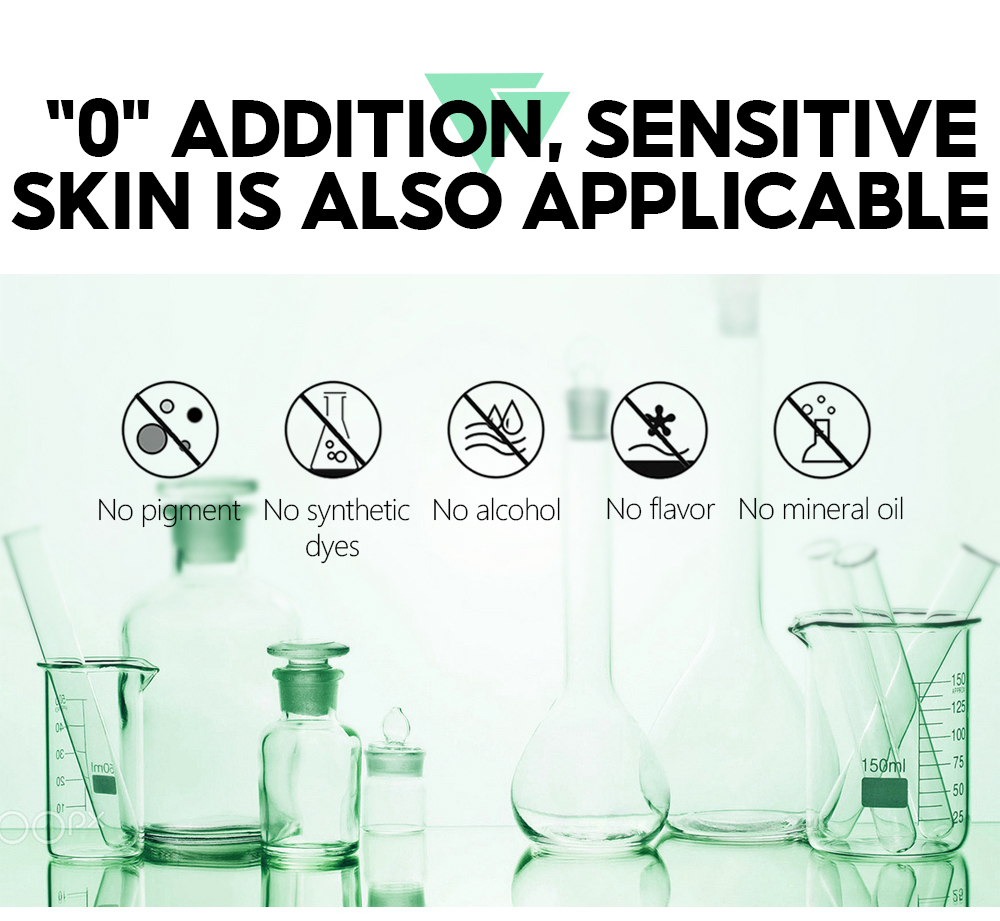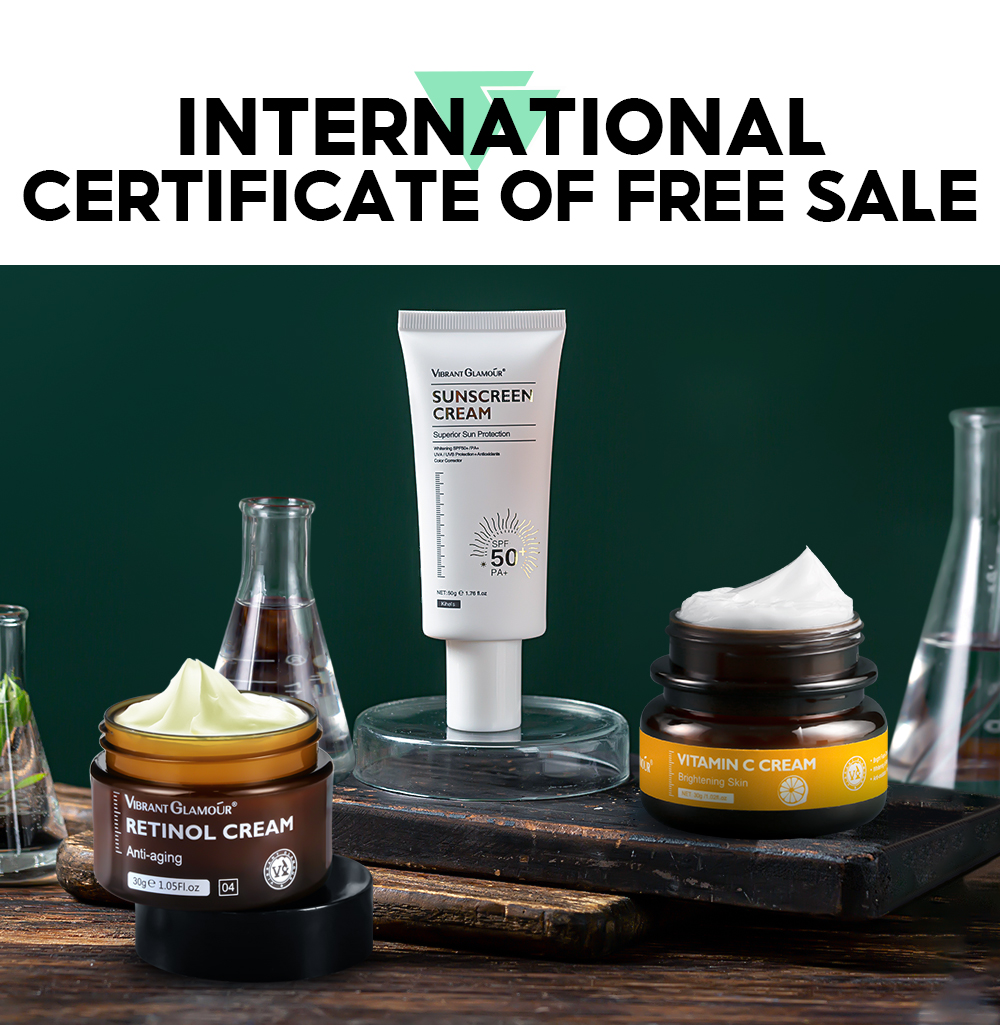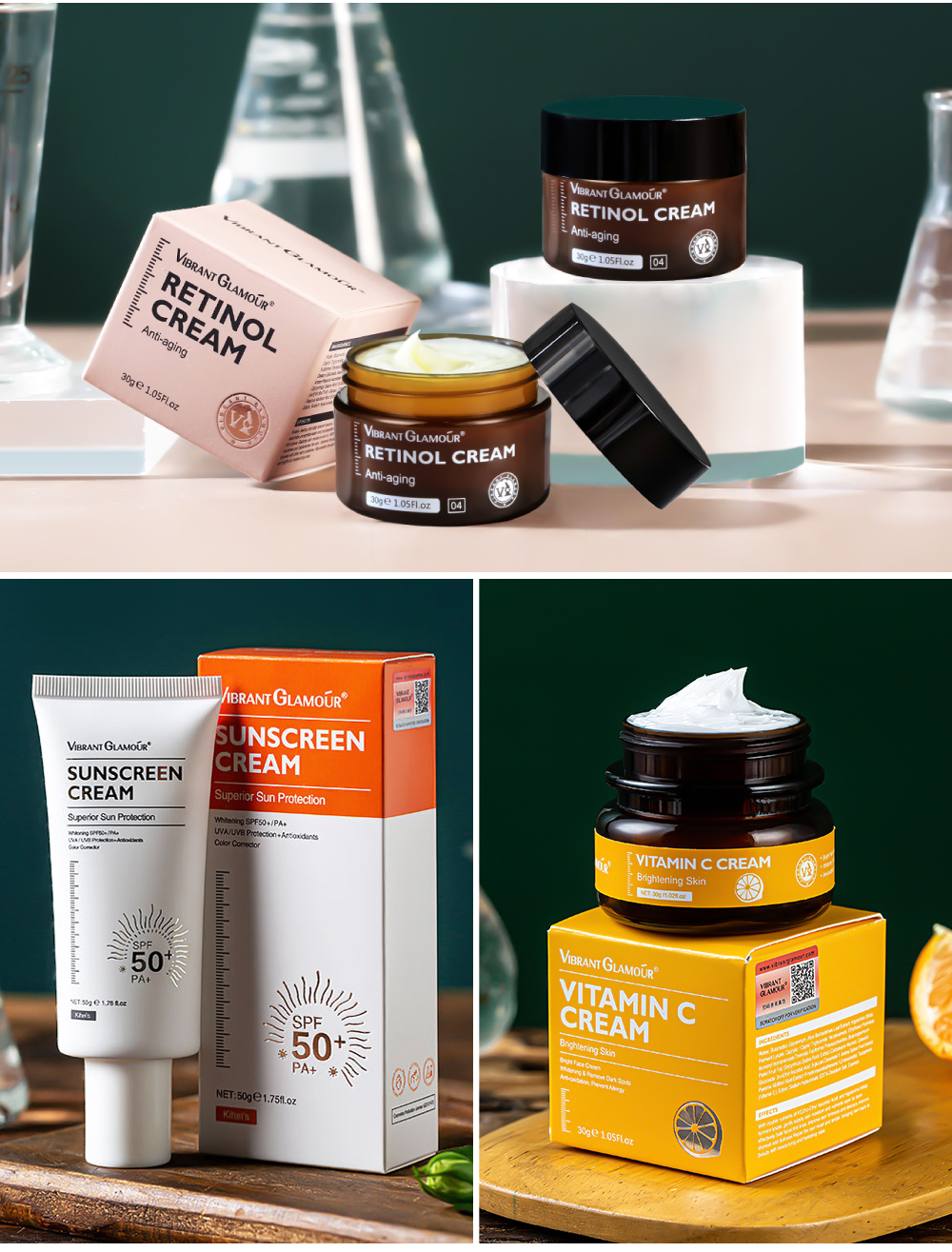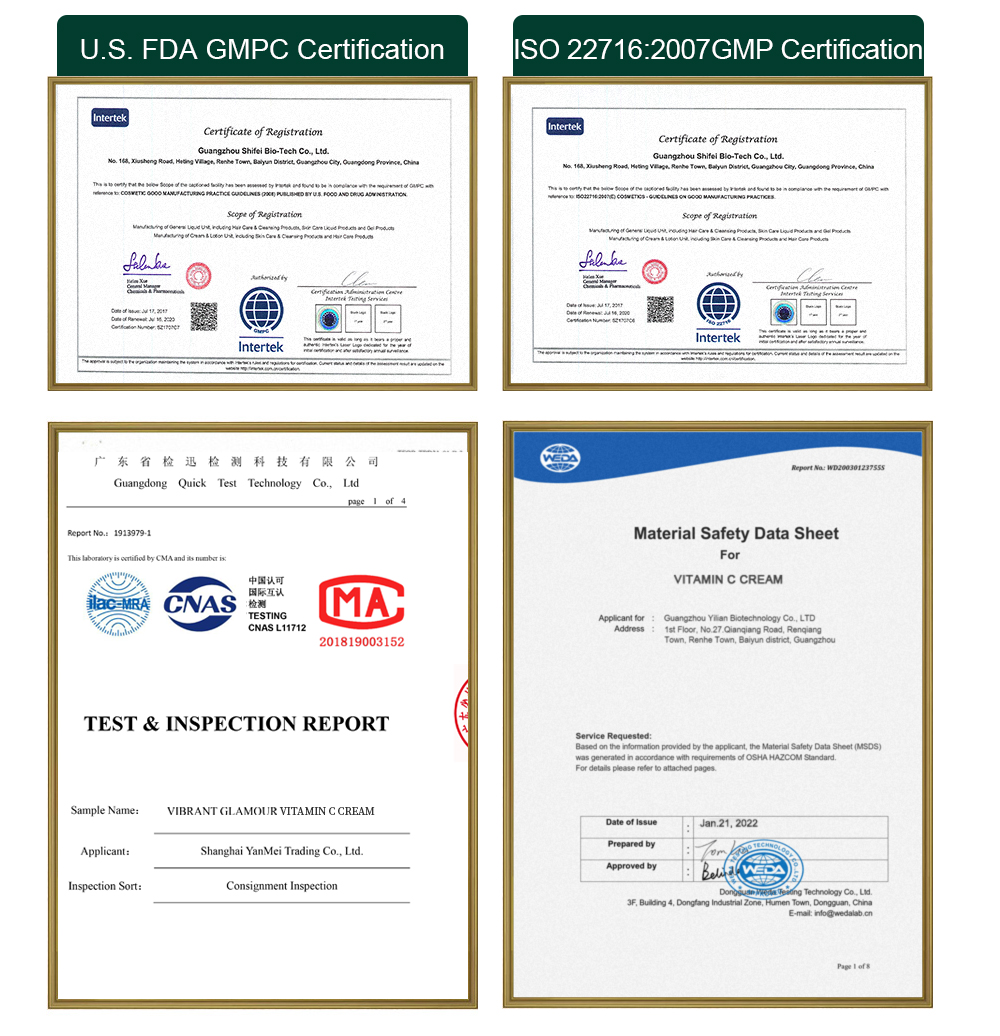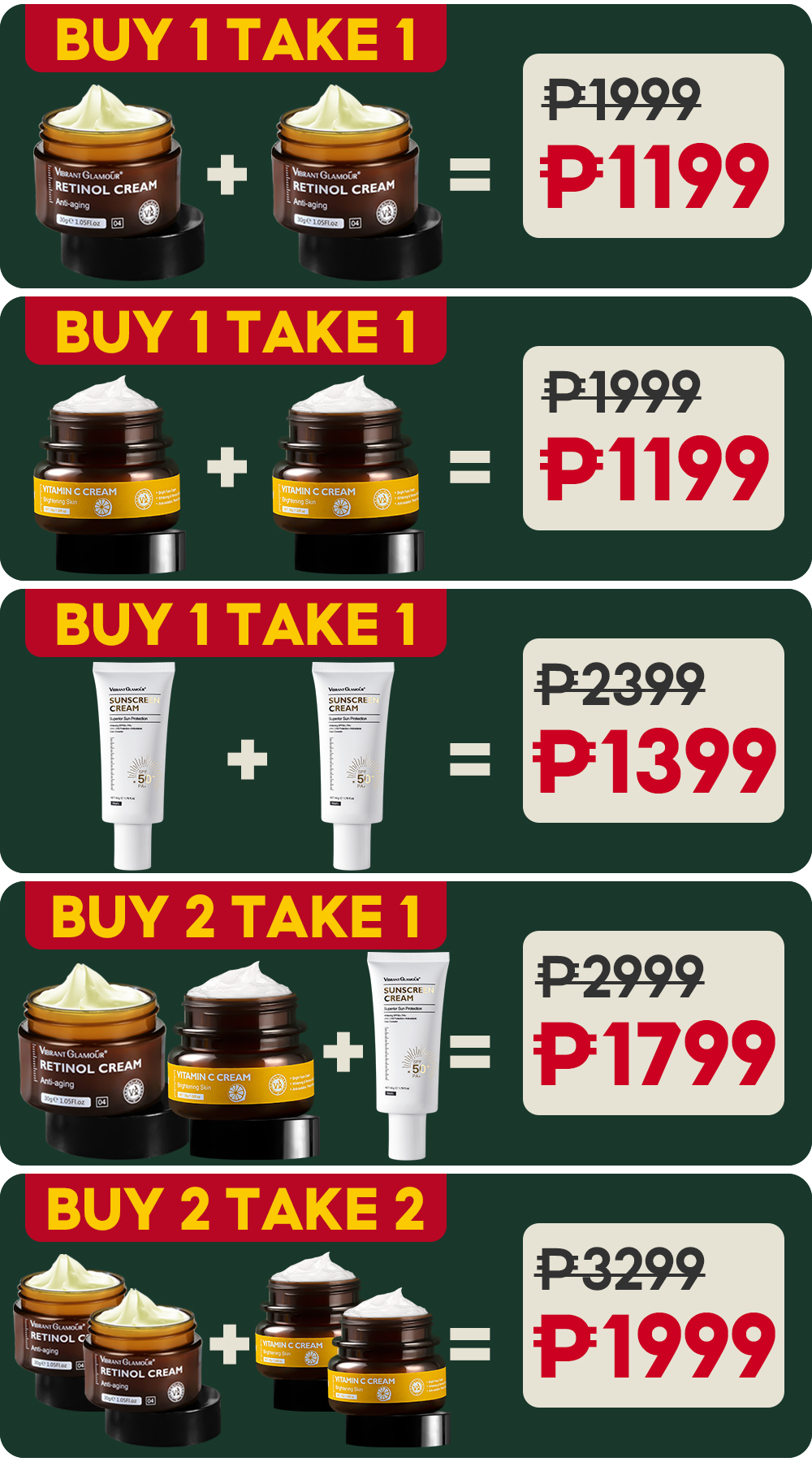 ---
Share this Product
I haven't received my order.
---
I haven't received my order.