VIBRANT GLAMOUR
VIBRANT GLAMOUR α-Arbutin Whitening Sets Face Cleanser+ Toner+Lotion Niacinamide 3pcs
Regular price
₱1,099.00
Sale price
₱2,099.00
Unit price
per
❤️Why choose VIBRANT GLAMOUR α-Arbutin Whitening set?
Three-Dimensional Whitening Technology,Customized formula of scientific research grade.VIBRANT GLAMOUR Laboratory studies have found that high purity whitening ingredients, α-arbutin+nicotinamide+hydrolyzed pearl , triple synergism, can effectively combat the darkness, make the skin clean and white
💋[Product Name] VIBRANT GLAMOUR α-Arbutin Whitening Sets Face Cleanser+ Toner+Lotion Niacinamide Bleaching Fade Dark Spot Melasma 3pcs
💋[ Net Weight ] 100g /3.53FL.OZ +3.38FL.OZ/100ml+2.71fl.oz / 80ml
💋[ Main ingredient ] Water, Glycerinum, Mother of pearl extract, Hydrolyzed Pearl,  Glycyrrhiza Glabra root extract, Arbutin,Niacinamide, Sodium Hyaluronate,Sodium cocoyl glycinate(Amino acid),Vitamin C
💋[Product efficacy ]
Containing mutiple plant extracts, with perfect permeation and easy absorption, this facial serum has the strong moisturizing ability that can be deeply penetrated into the skin. 
Balances pH balance of skin to prevent breakouts and retain healthy skin, Good for Skin Exfoliation, Pore Tightening, Hydration, Improve dull skin,Brighter Skin Tone.
🌺1. Arbutin--Inhibits the formation of tyrosinase by penetrating into skin bottom, reduces pigment accumulation, and makes skin white and clean
🌺2. Nicotinamide--Nicotinamide, also known as VB3, is the favored whitening ingredient in the skin community, which fights yellow dullness and brings back clarity
🌺3. Hydrolyzing pearl-- Rich in a variety of amino acids, promote cell metabolism, remove stains, fade acne marks, whiten and tender skin
🌺4. β-glucan --Antioxidant, prevent UV invasion, protect skin barrier, reduce melanin, even and brighten skin tone
🌺5. Glycyrrhiza Glabra Root --In the global cosmetics industry, it is known as "shining gold ", which has the effect of improving dullness and brightening skin tone
🌺6. Amino acid(Sodium cocoyl glycinate): efficient cleansing, gentle and skin-friendly.
[ Shelf life] 3 years
[Suitable skin ] Suitable for various skin types
[How to use]
Step1 Take a small amount of cleanser in the palm of the hand, soak in water and rub to foam,apply the foam to the face and massage the skin in circles, avoiding the eye area.Rinse with clean water, and dry the skin with a clean towel or face towel
Step2 Apply 3-5 drops toner to the palms and apply to face with gentle massage until it's fully absorbed.
Step3 Apply 3-5 drops lotion to face and gentle massage until it's fully absorbed.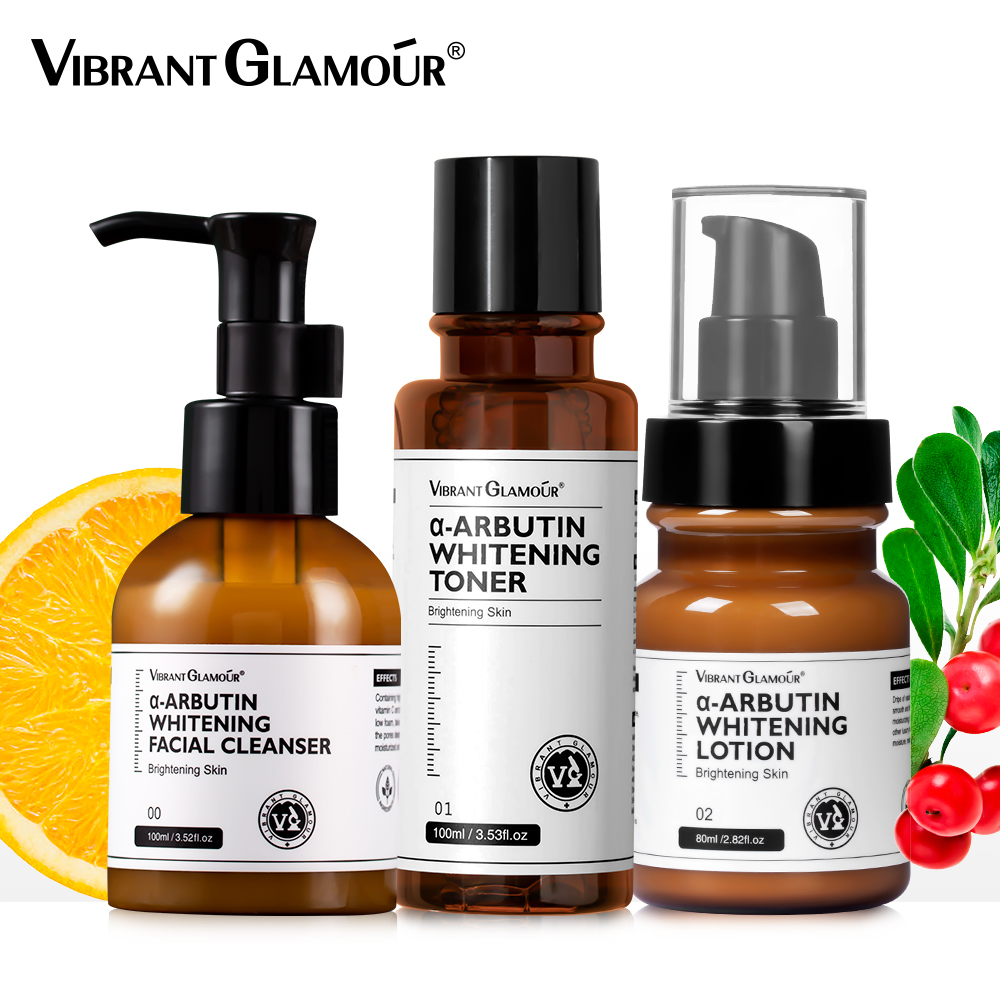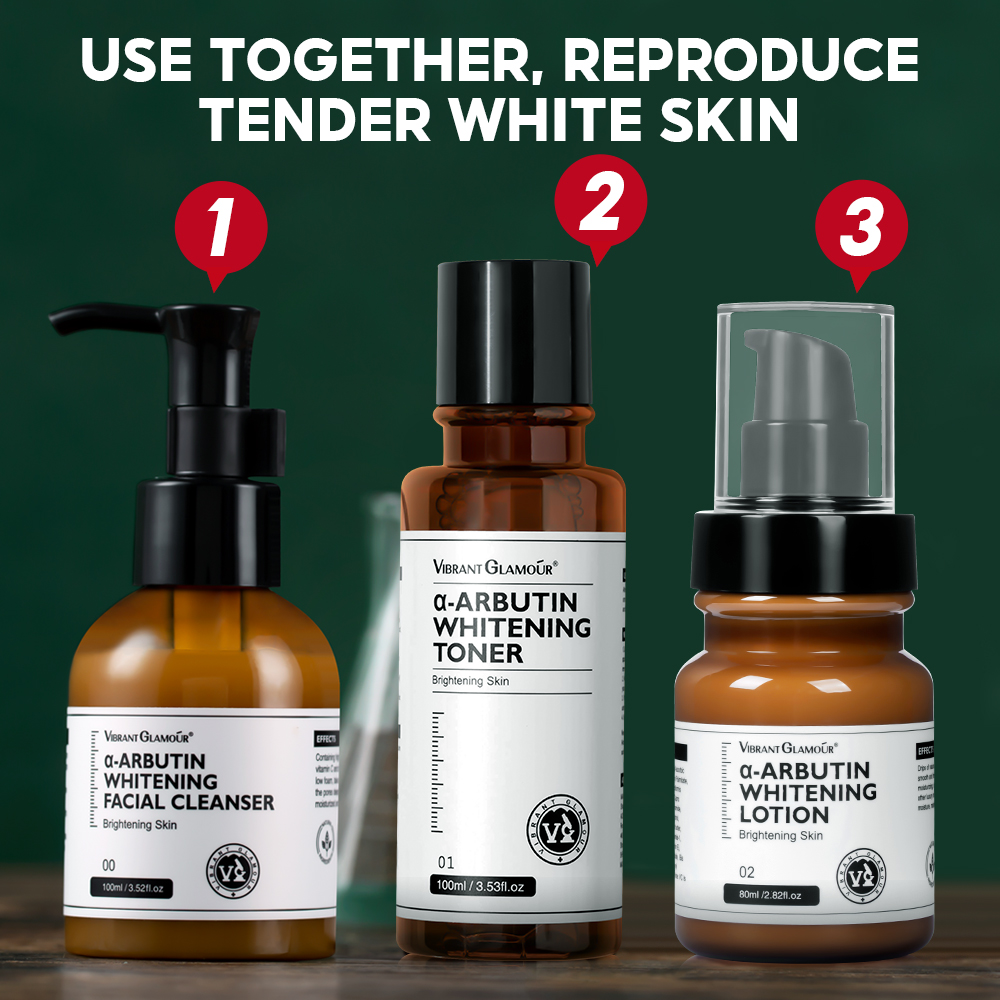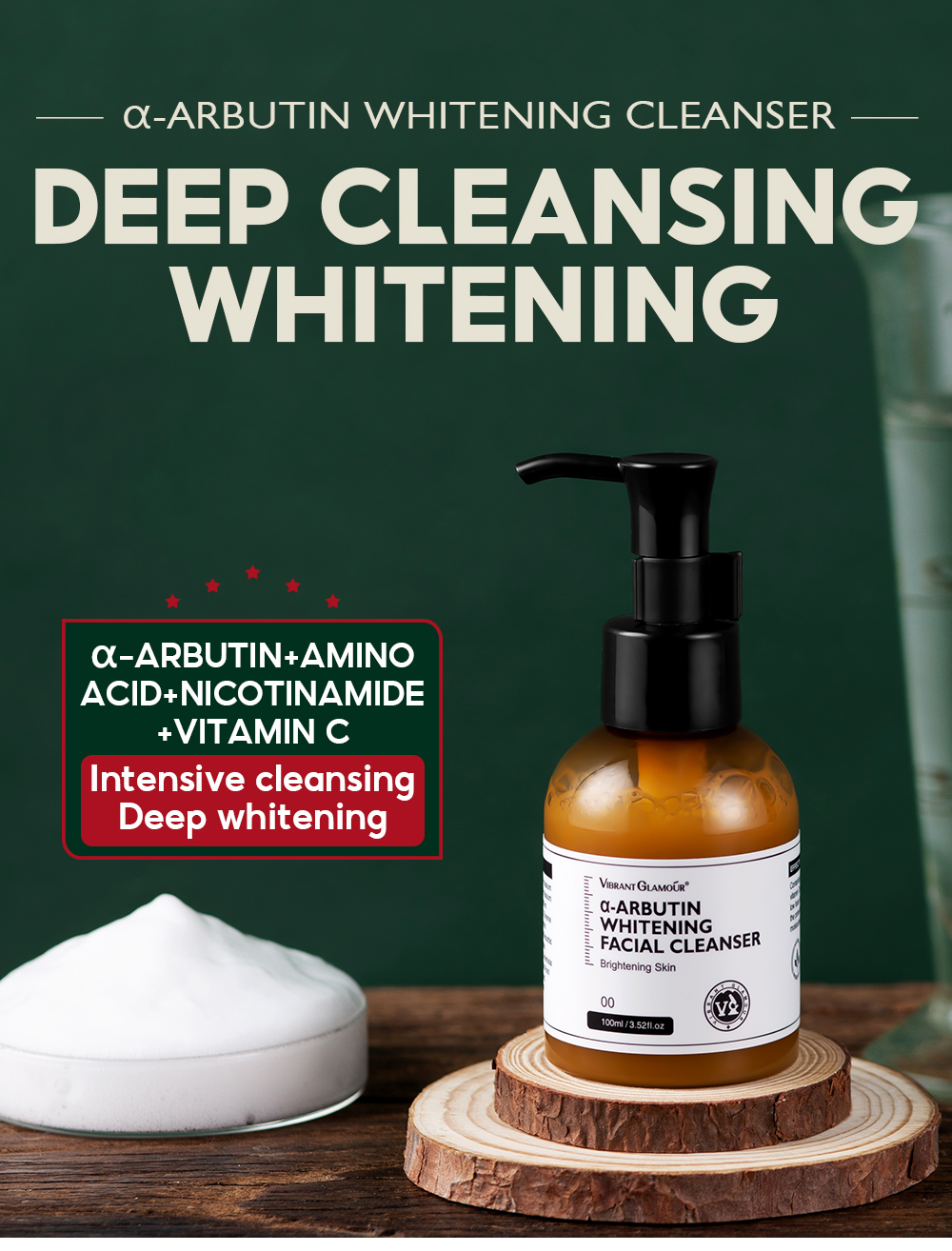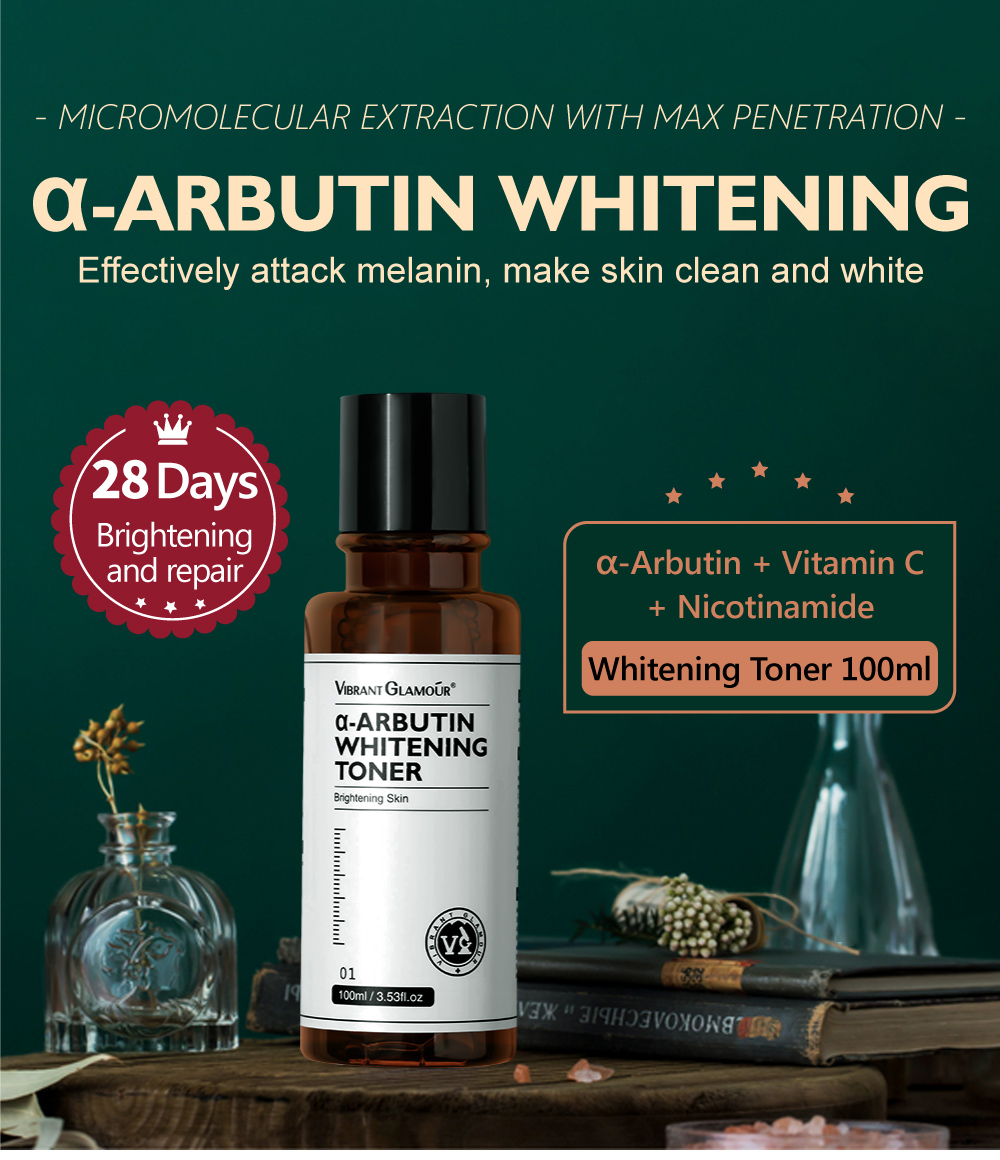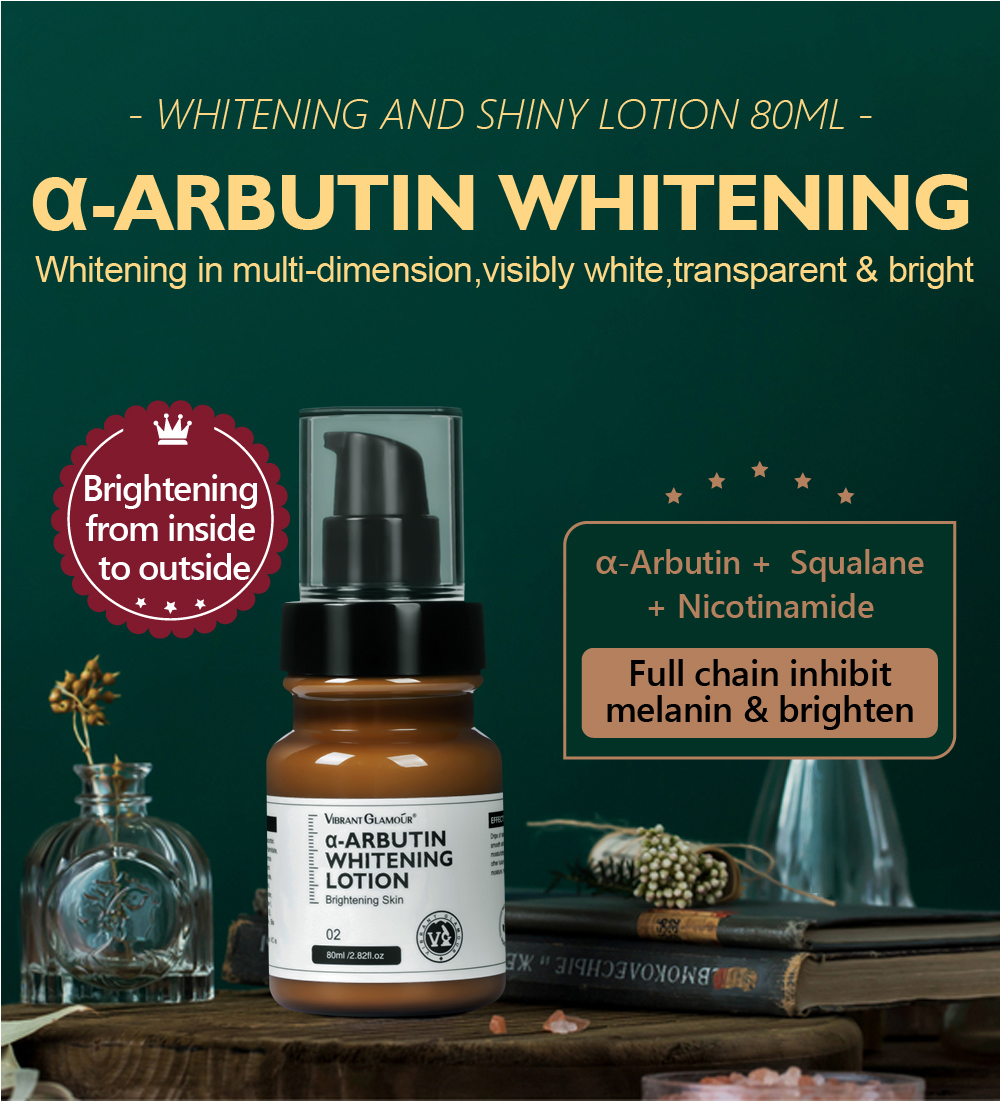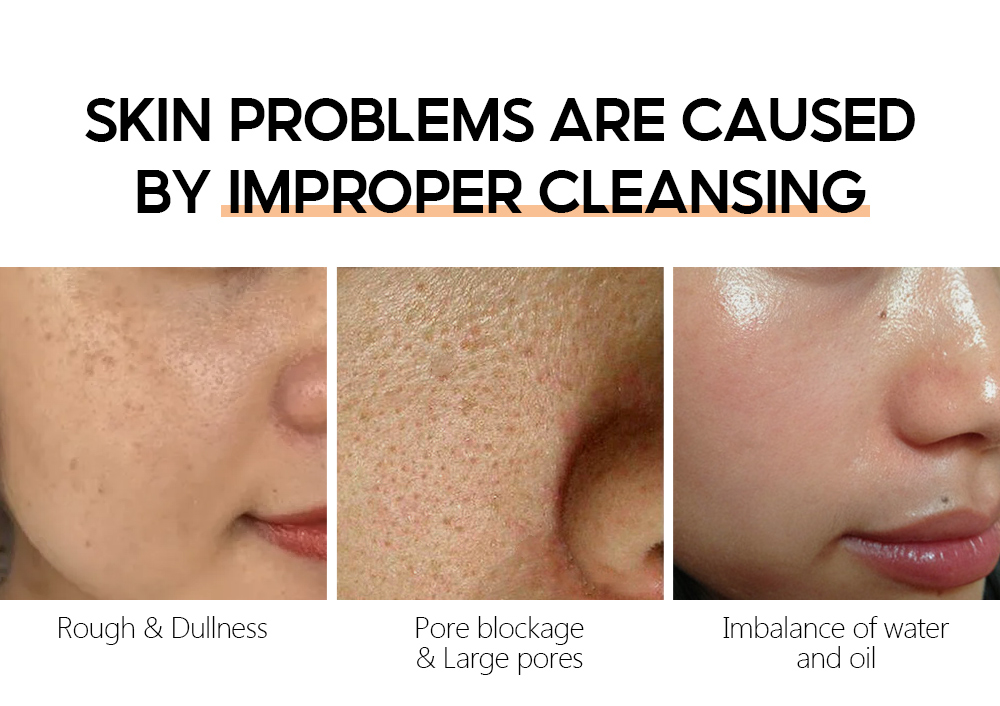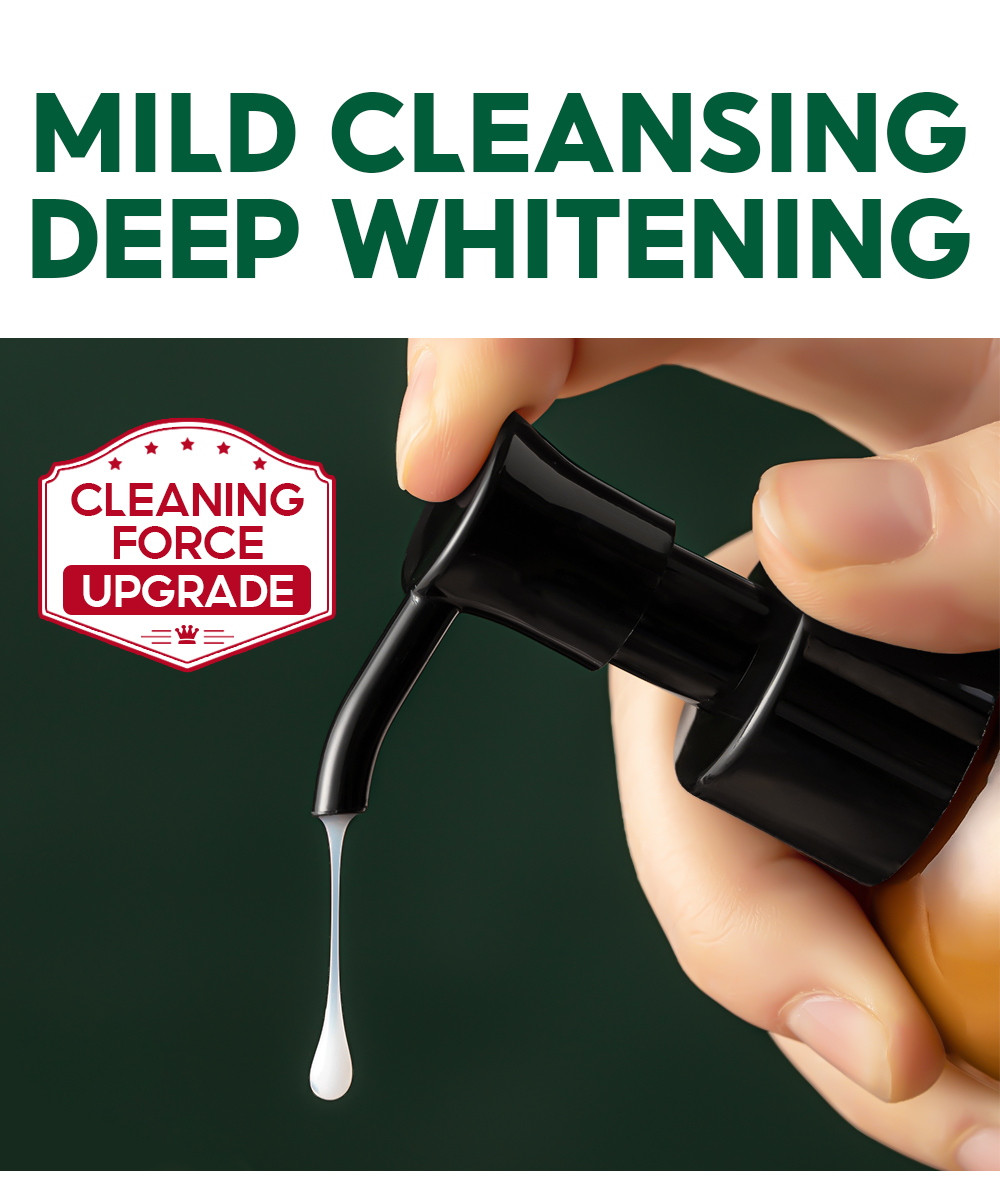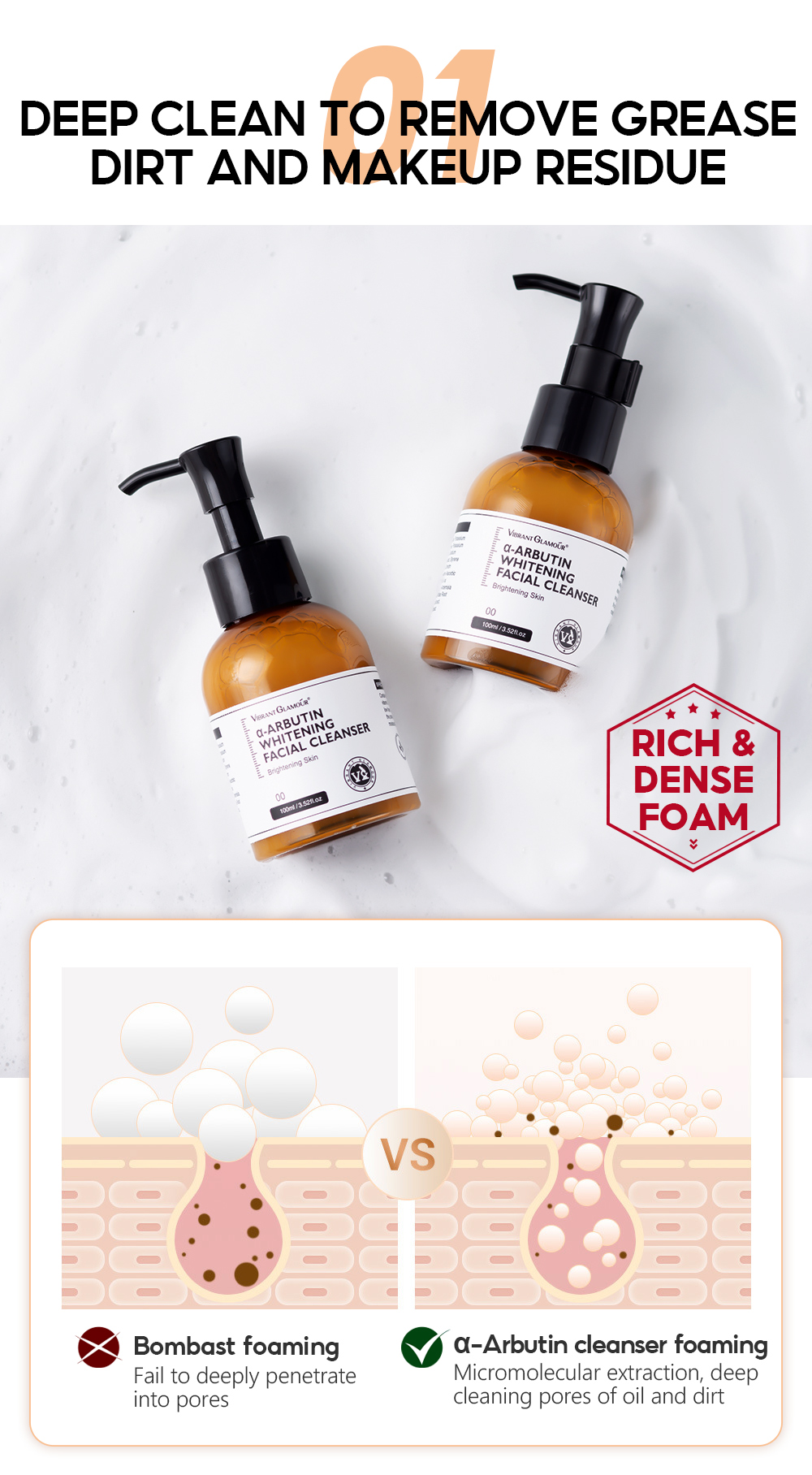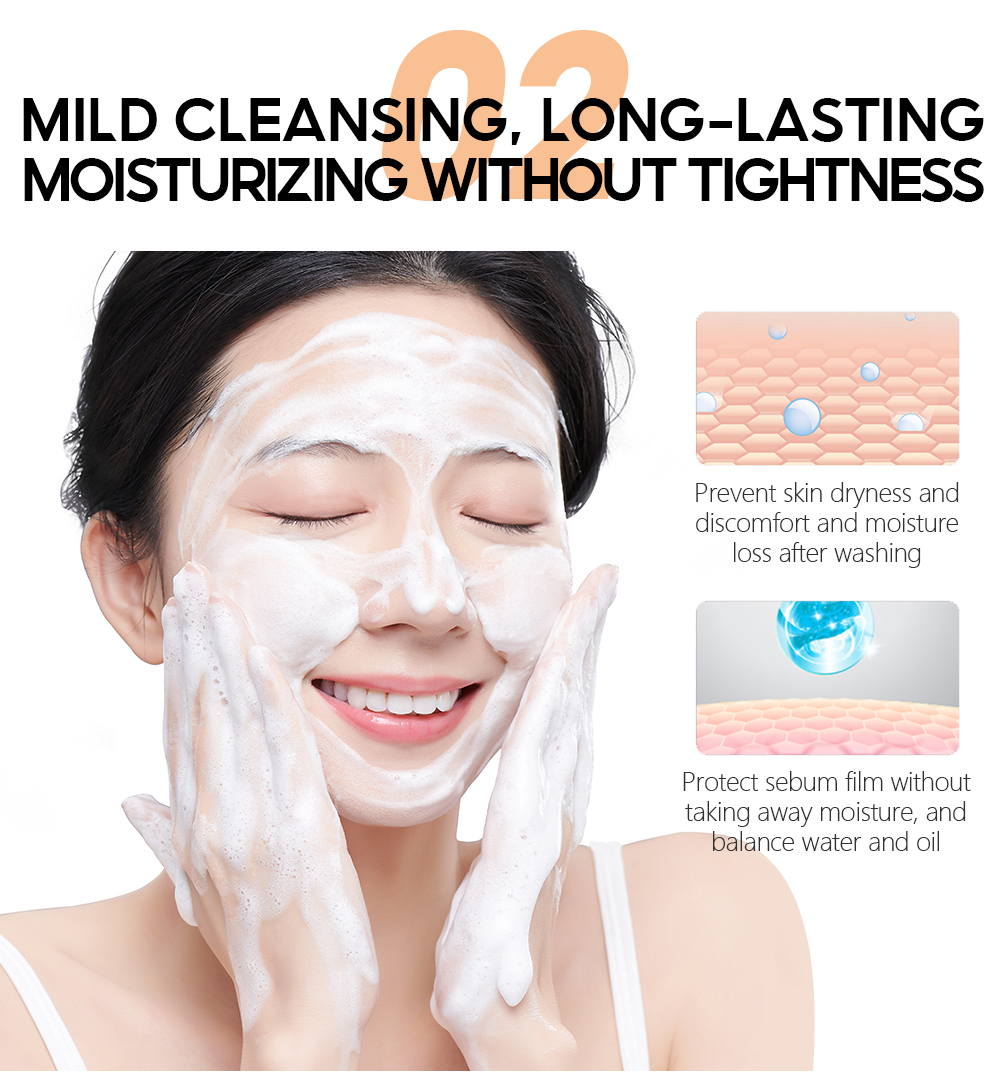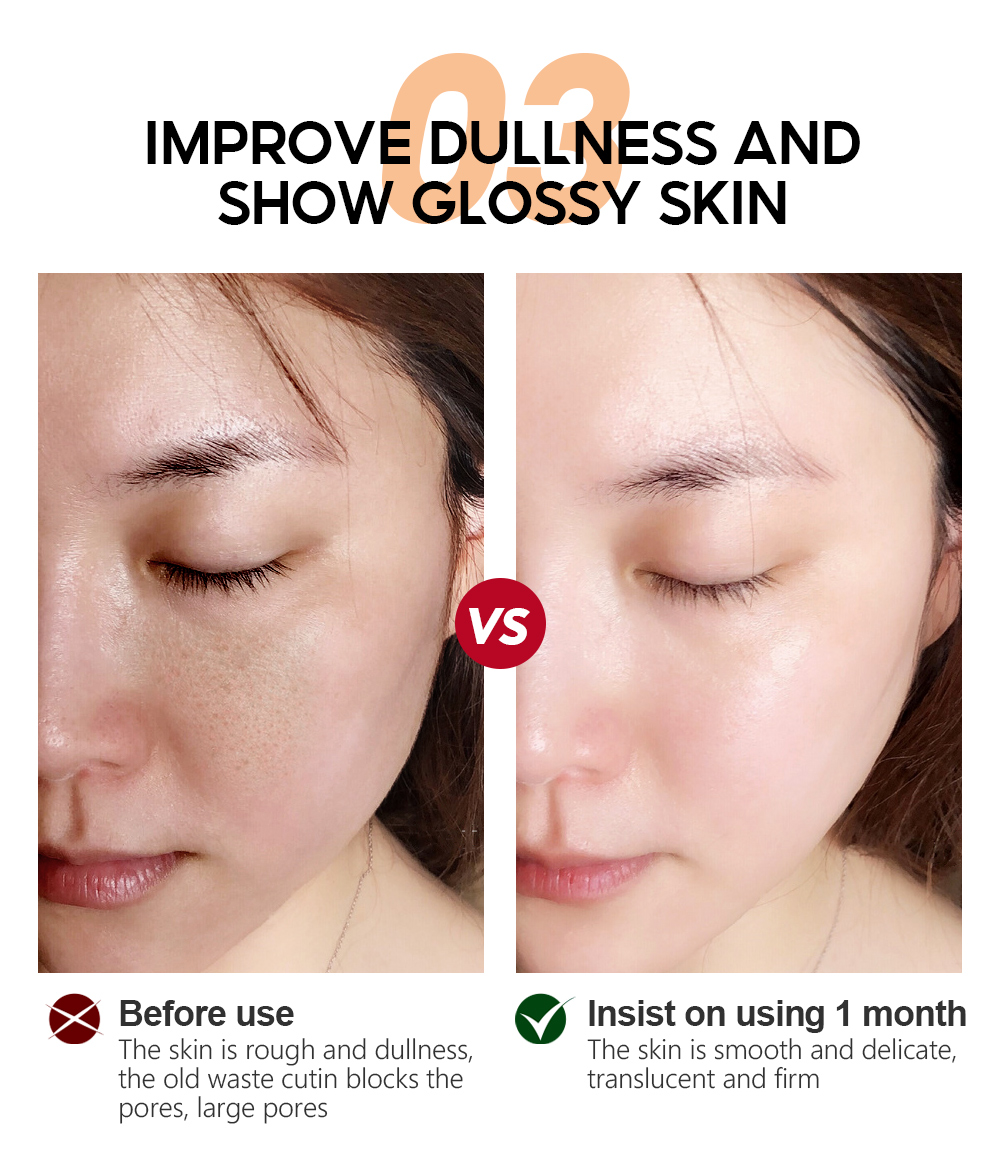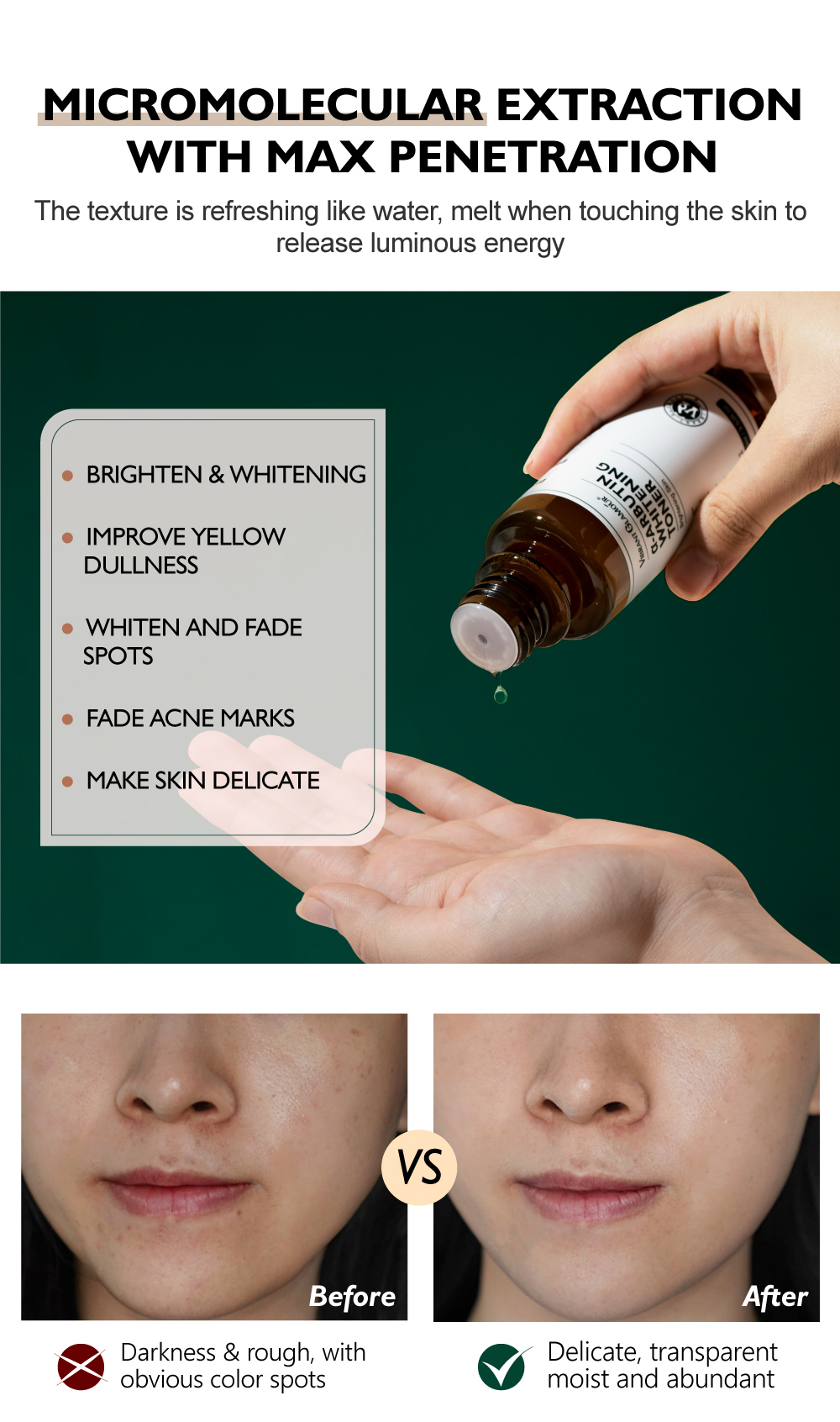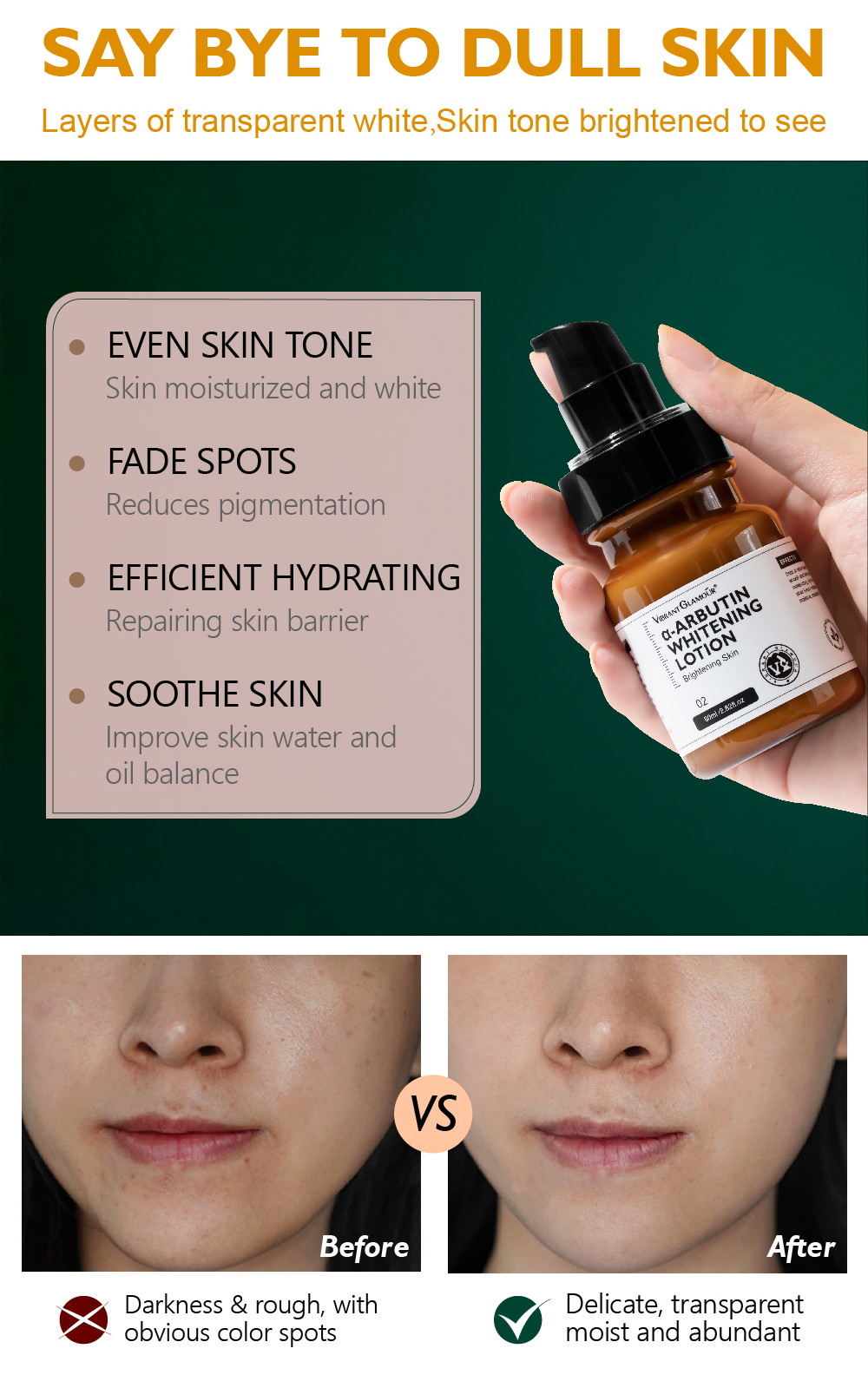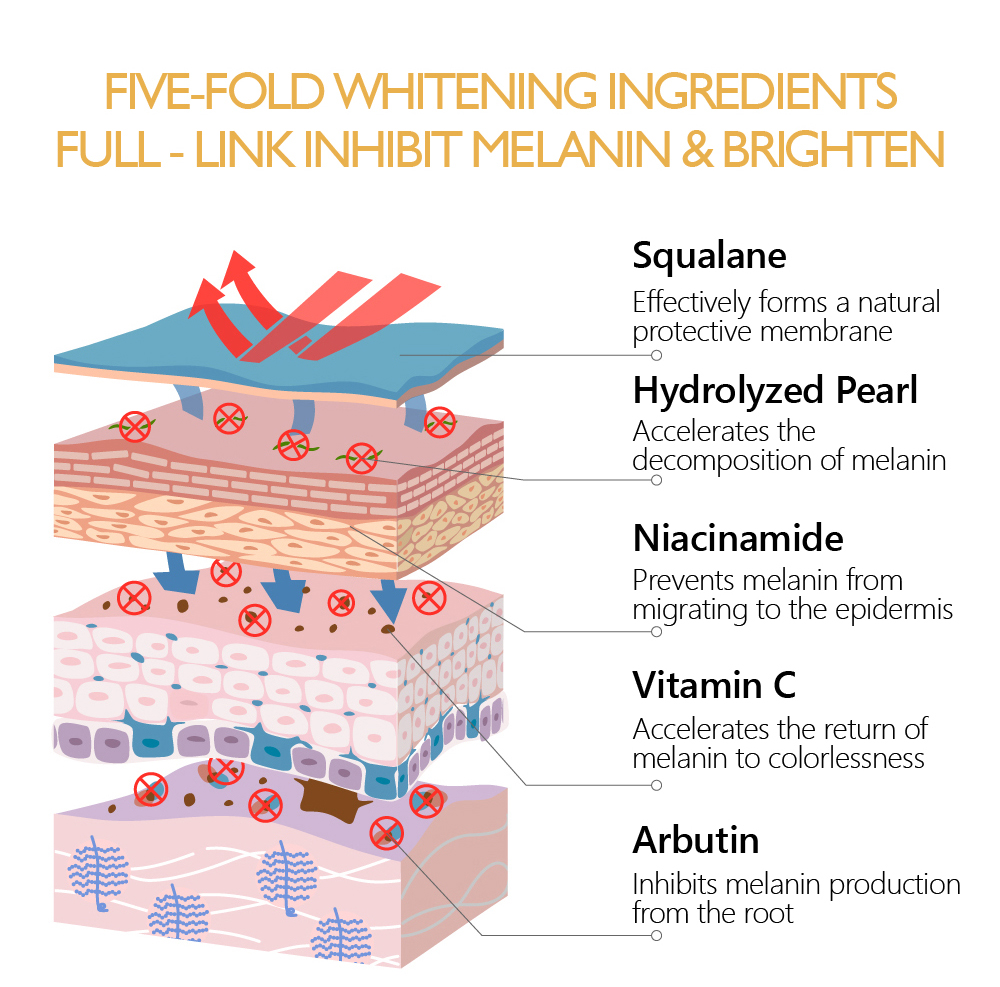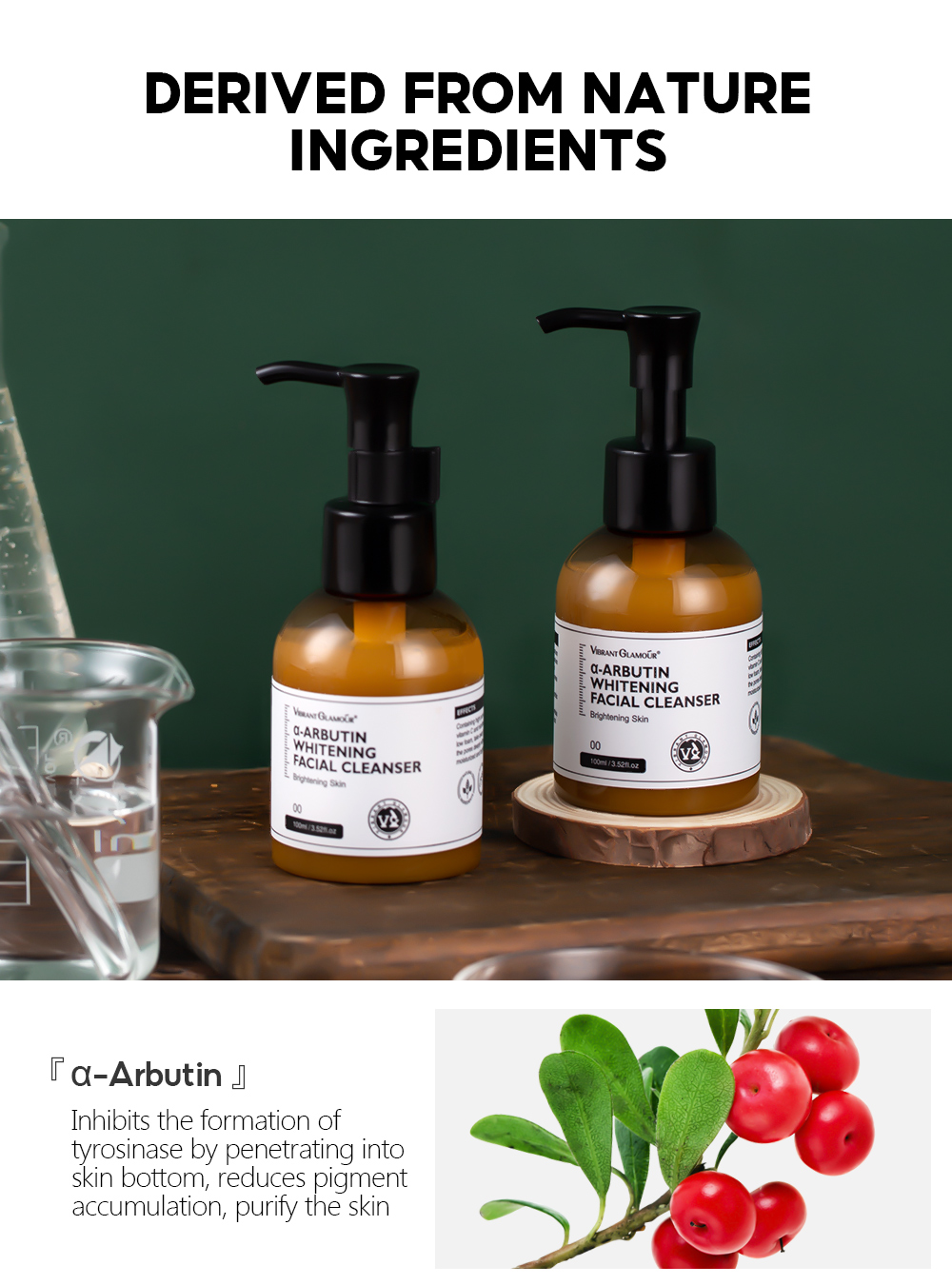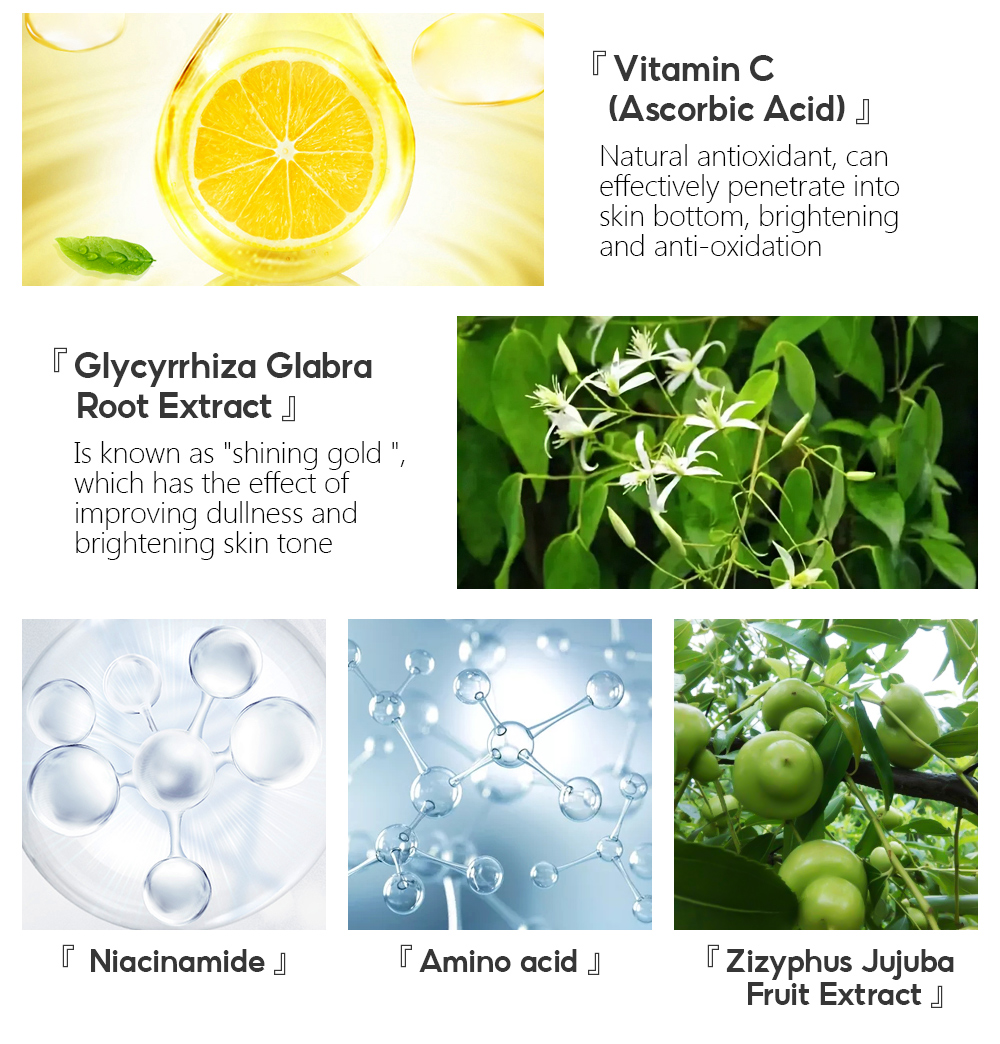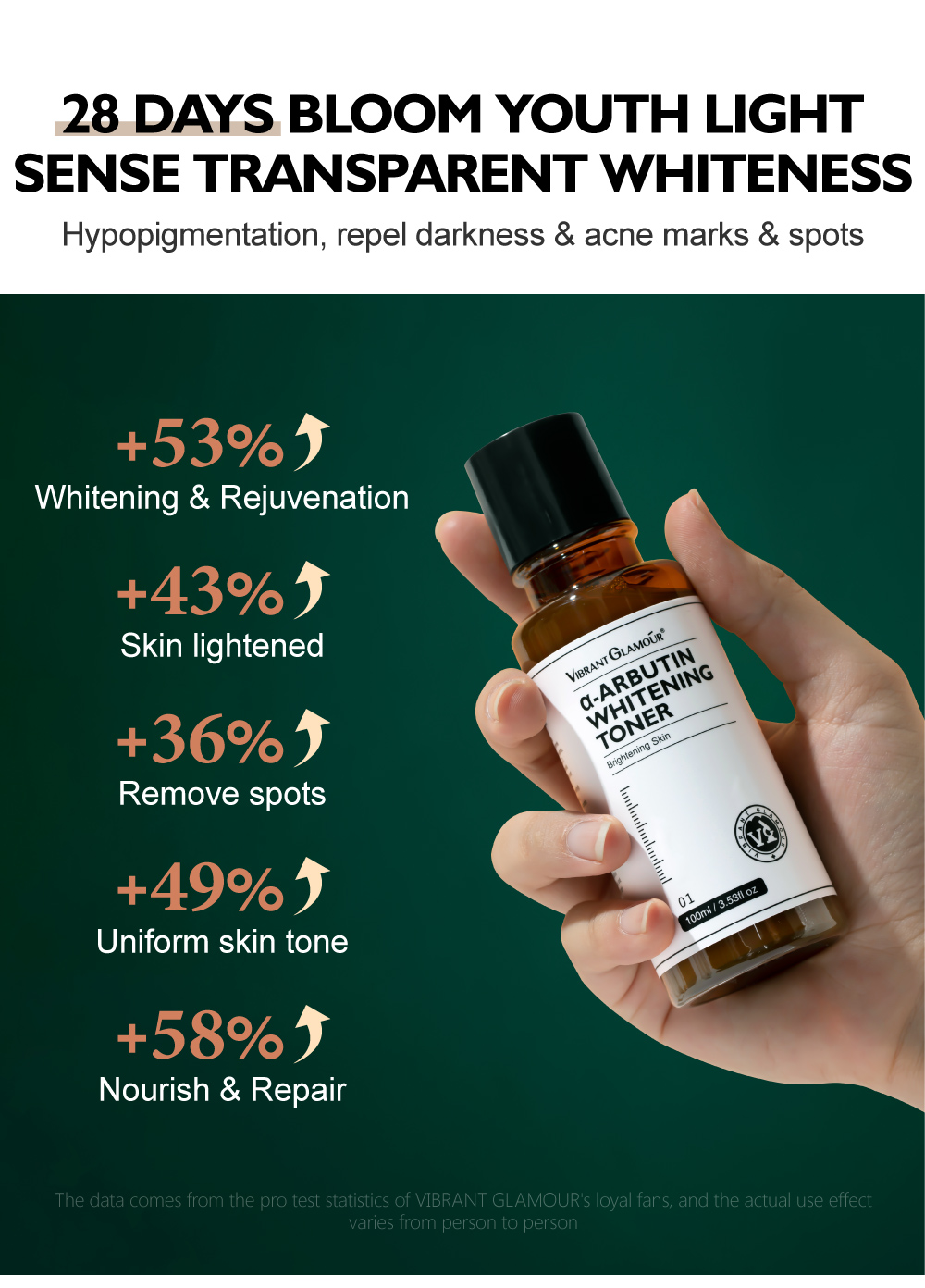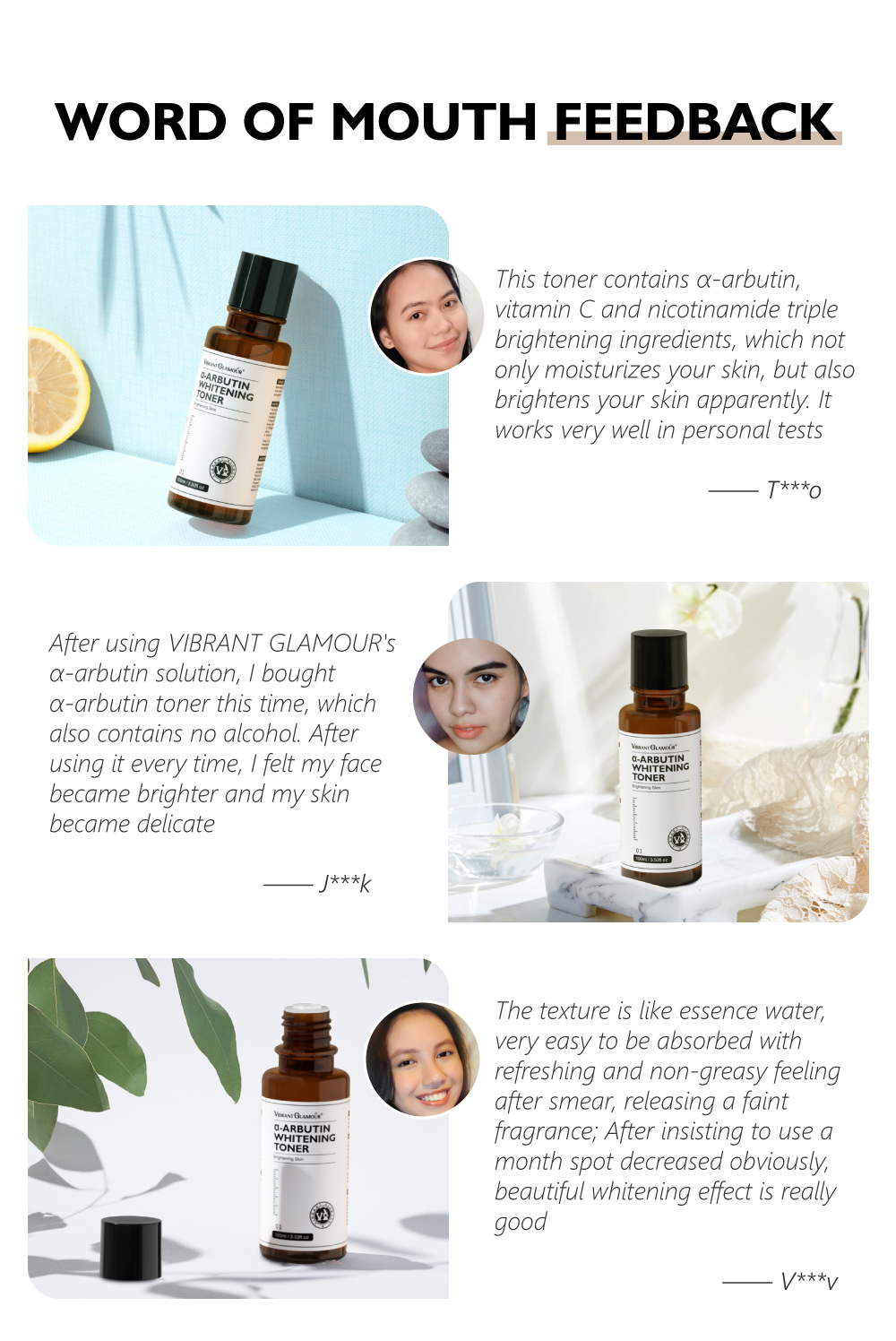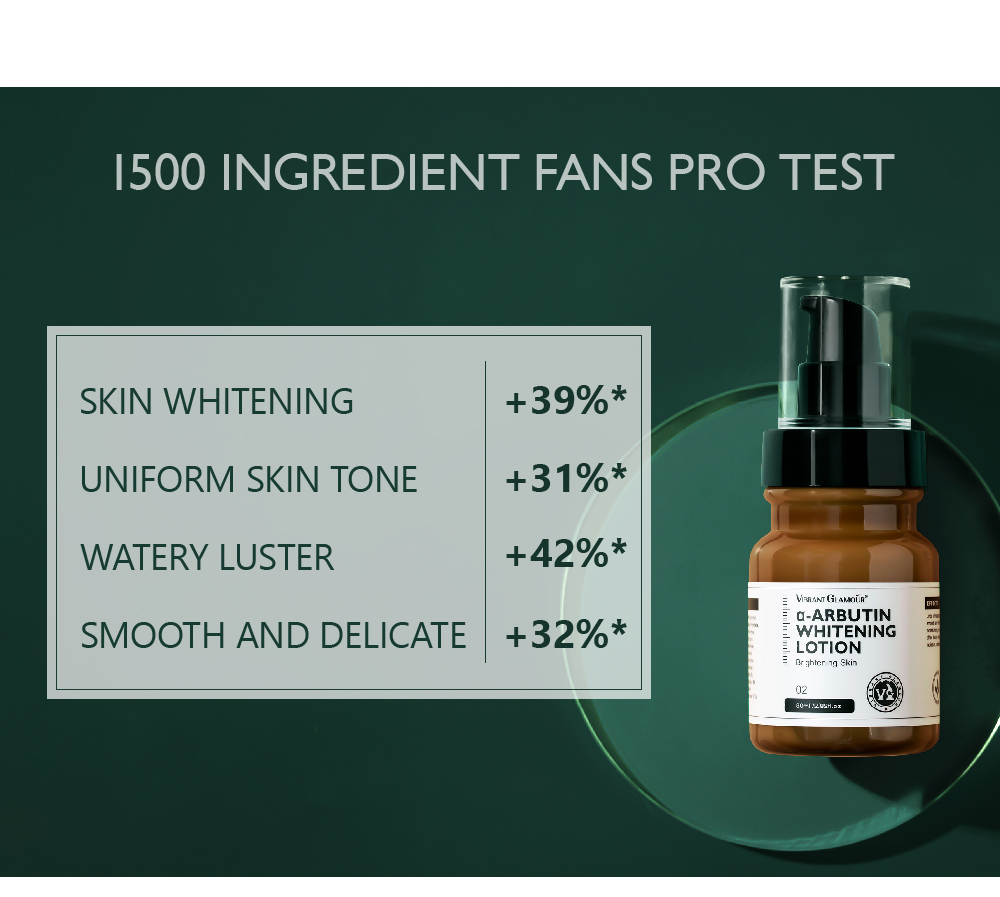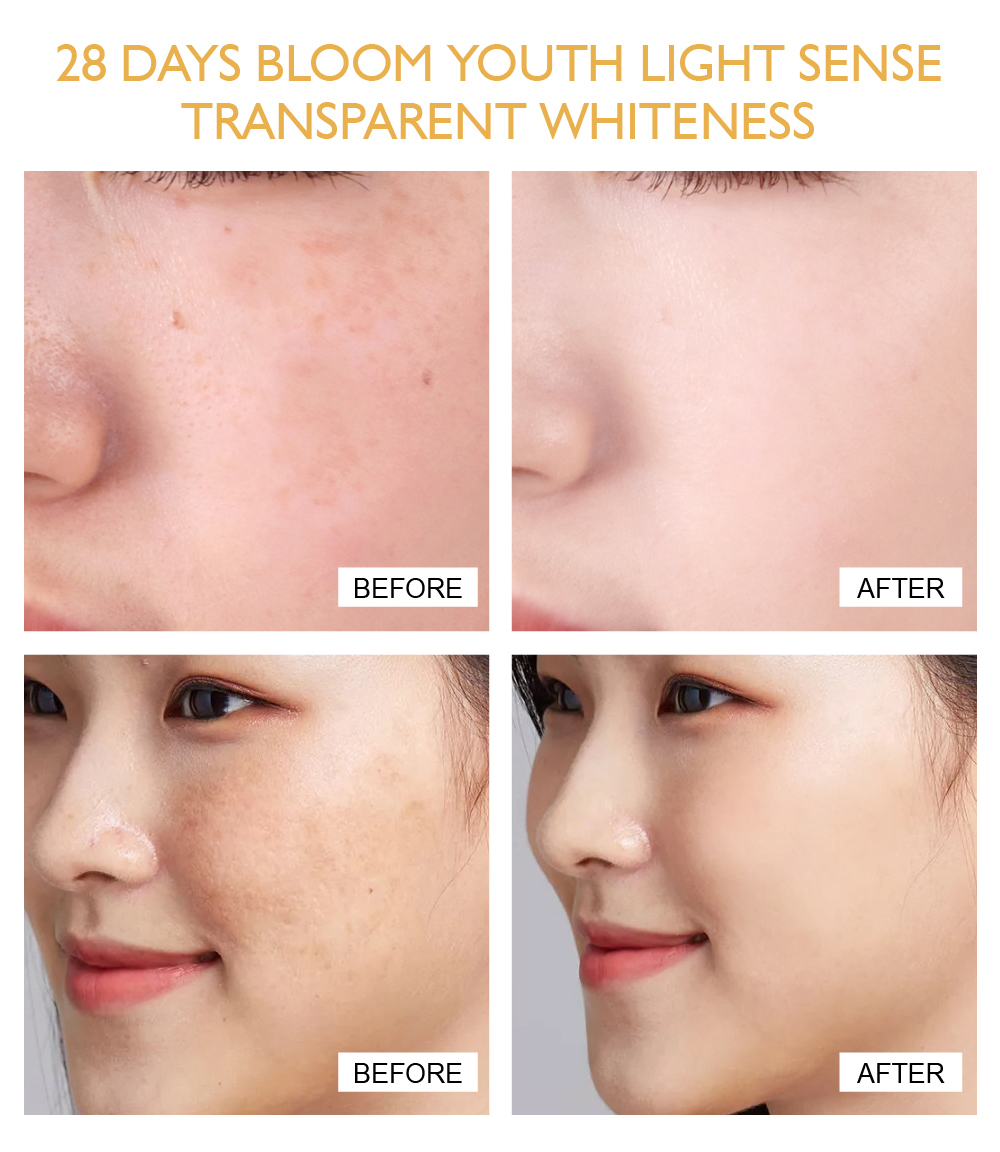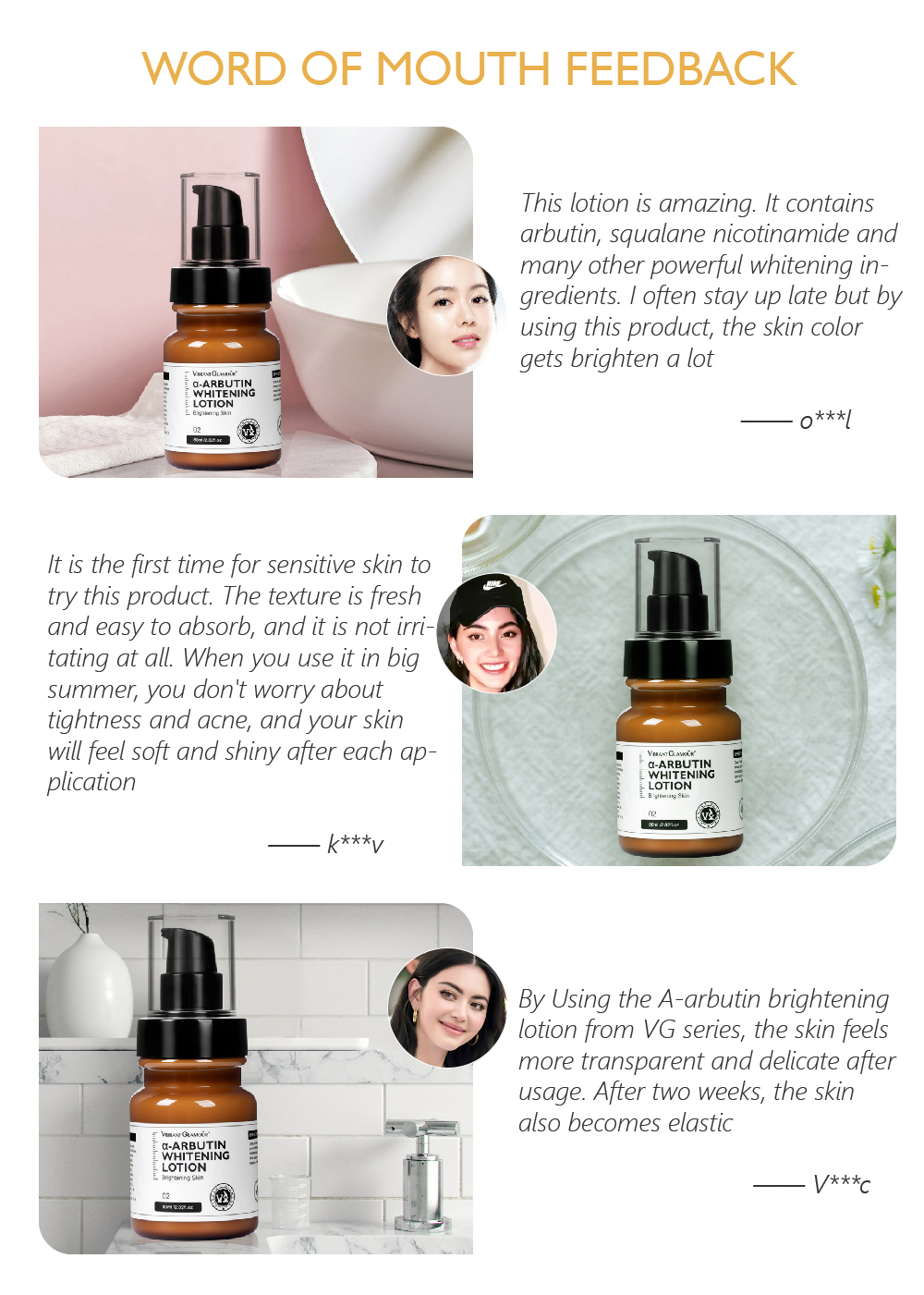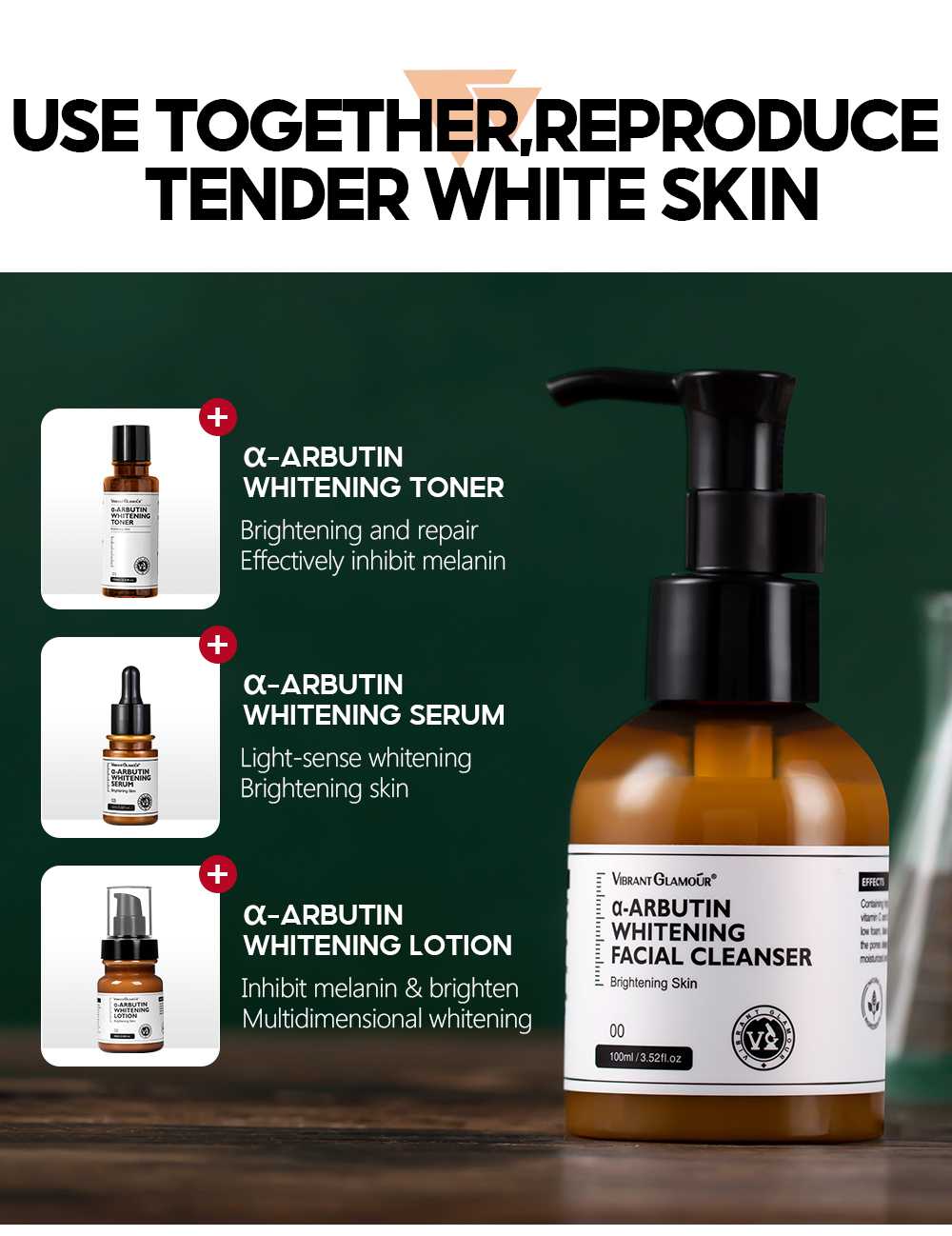 ---
Share this Product
Disappointed
I don't received my order!!!!!! It's been 19 days now! So dissappointed
I have not got my order yet
---
Disappointed
I don't received my order!!!!!! It's been 19 days now! So dissappointed
I have not got my order yet